Each school and educational institution must have its own enrollment management system. Enrollment management is both an opportunity and a struggle for institutions seeking to recruit and retain the appropriate students while maintaining financial, image, and student quality. With the support and understanding of the school's principal and all teams, the institution will be successful. In addition to using effective enrollment management strategies, technology such as ERP software can be advantageous to the institution. Learn more about it by calculating the ERP price scheme.
School Management Systems can assist in automating and streamlining school administration, including tuition fee calculations, student data, attendance, document management, and report generation. It is the most effective application for managing information systems meant to enhance the quality of school administration services.
Table of Content
Enrollment Management Aspects
Institutions must be well-versed in a number of crucial areas in order to manage enrollment effectively. These are crucial for institutions to understand and pay attention to. The following are the four aspects of enrollment management:
Admission management
To increases the efficiency of student tracking from prospect to enrollment and beyond, school need to pay attention to admission management. Admission to school relates to financial aid, registration, orientation, curriculum, and student life, so it's quite significant.
Retention
Retention of students is crucial for institutions because it influences graduation rates, which shows their teaching effectiveness. Each student's data must be collected and analyzed to guarantee they are not at risk of dropping out of school. They must ensure that the student can achieve success.
Research
Collecting and analyzing internal and external factors that influence student enrollment and success is part of the research. For institutions to take the most effective action, the staff must provide correct data. It can be performed on a daily, weekly, monthly, or even annual basis.
Marketing
Marketing is the practice of providing prospective customers with items or services that satisfy their demands. It is the action that builds the institution's reputation. In addition, it helps to set enrollment targets and goals. Moreover, it is a method for maximizing communication.
Also read: What Is the Importance of Management in School?
Enrollment Management for Independent School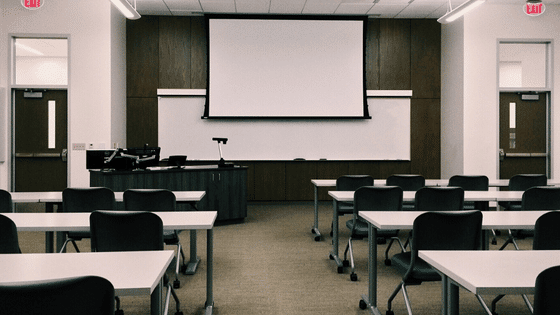 After learning about the necessary components of enrollment management, it is clear that managing enrollment is not a simple task. Therefore, enrollment management can assist schools and institutions in streamlining and simplifying their operations. It can aid in the administration of student data gathering, including admission, academics, payments, attendance, and disciplinary history. In addition, there is no longer a need to worry about collecting data for all important documents, official letters, and certificates handed to teachers or students. Enrollment can also be completed online or offline using the registration tool to enable the screening and tracking of the school's administrative status.
Enrollment Management Strategy
Each school will have its unique strategy for reaching the enrollment management objective. However, there are a number of strategies that can aid in their enrollment management. Here are some enrollment management strategies to maximize student recruitment and retention.
Set enrollment goals
Enrollment goals are crucial because they are sometimes abstract exercises free of relevant data. Everyone must be aware of and supportive of the institution's enrollment objectives. Prior to establishing objectives, it is essential to have a thorough understanding of the enrollment target and any competitors you will confront.
Give retention as much effort as recruitment
Student retention is a key part of enrollment management, as mentioned earlier. Institutions must focus on both recruitment and retention of students. With this data, the school can identify students who require support and assist them in graduating.
Create a recruiting database and data pool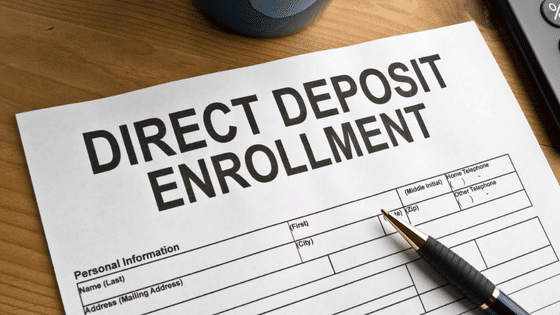 The creation and management of a database and data pool are crucial. It involves the importation of data, the creation of reports, and the implementation of communication processes. In addition, reports are necessary for the institution to make the best decisions and perform the most effective methods possible.
Engaged students enroll
With reliable marketing and recruitment numbers, it would be easy to track year-over-year growth. It also aids institutions in making the best decisions for crucial matters. You can then adapt and modify your plan without having to wait until the end of the cycle for an update.
Develop an annual marketing and recruitment plan
To have a successful enrollment plan, it must have a document of action that is regularly updated. It includes daily tasks, monthly objectives, and action plans for the next 90 days. Additionally, it must be a realistic strategy that anticipates several years into the future.
Provide help financially
Occasionally, funds can be one of the obstacles to enrollment. To overcome this, the institution might emphasize its strengths and the various ways it can make tuition more affordable for students. Personalized financial help films can be a fantastic approach to making financial help interesting and understandable. Therefore, students' financial difficulties can be overcome, and they will be encouraged to enrol at your institution.
Also read: 5 Ways to Increase Your School Management Efficiently
Implementing Enrollment Management
Implementing solutions for enrollment management would benefit schools and institutions. This allows for forward-thinking enrollment management strategies. In today's economy and marketplace, data and information are crucial for making the right decision. In their recruitment efforts, schools and institutions must also consider the sorts and needs of their enrolled students. It is beneficial to conserve resources and time.
Conclusion
Enrollment management is both an opportunity and a challenge for schools attempting to recruit and retain the right students while preserving their finances, reputation, and student quality. In order to effectively manage enrollment, institutions must be well-versed in a variety of critical areas. For successful enrollment, schools and institutions must focus on admission, retention, research, and marketing. Enrollment management can facilitate the streamlining and simplification of school and institution processes. It can facilitate the management of student data collection, such as admission, academics, payments, attendance, and disciplinary history.
Implementing enrollment management tools would be advantageous for schools and organizations. To attract the most qualified students, it is necessary to implement effective enrollment management procedures. School Management Systems can aid in automating and streamlining school administration, including tuition fee calculations, student data, document management, and report generation. Contact us for a free demo and our business consultants will explore your company's needs.