Technology is an inseparable part of human life. Every aspect of life, ranging from education, government, and various types of projects are now utilizing technology such as ERP Software or more specifically Project Management Software. Naturally, this is related to the various benefits that the software offers to simplify their work.
We understand that managing a project is not easy and simple. Therefore, this article will summarize the best software that you can choose to assist with your project. But first, let us define project management.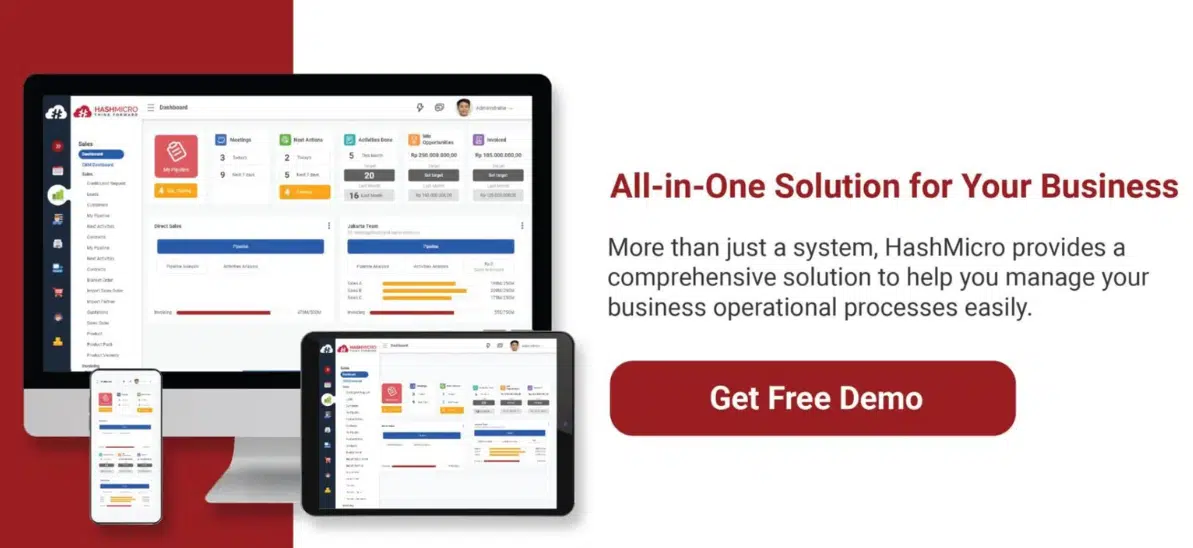 Table of Contents
What is Project Management?
Project management is the process of planning and organizing a company's resources to accomplish a particular task, event, or duty. The project management process is generally divided into the following stages: planning, initiation, execution, monitoring, and closure. Every project needs a plan outlining how to start, develop, and complete.
For instance, in architecture, the design begins with an idea, proceeds to drawings, and then to blueprint drafting, with thousands of small components fitting together along the way. The architect is merely one person who contributes a piece to the puzzle. But the project manager brings together all of this.
In fact, almost every project has a budget and a timeline. Project management ensures that all activities run successfully, on time, and within budget. That means that as the project's scheduled completion date approaches, the project manager may keep all team members working on the project to ensure its completion.
Types of Project Management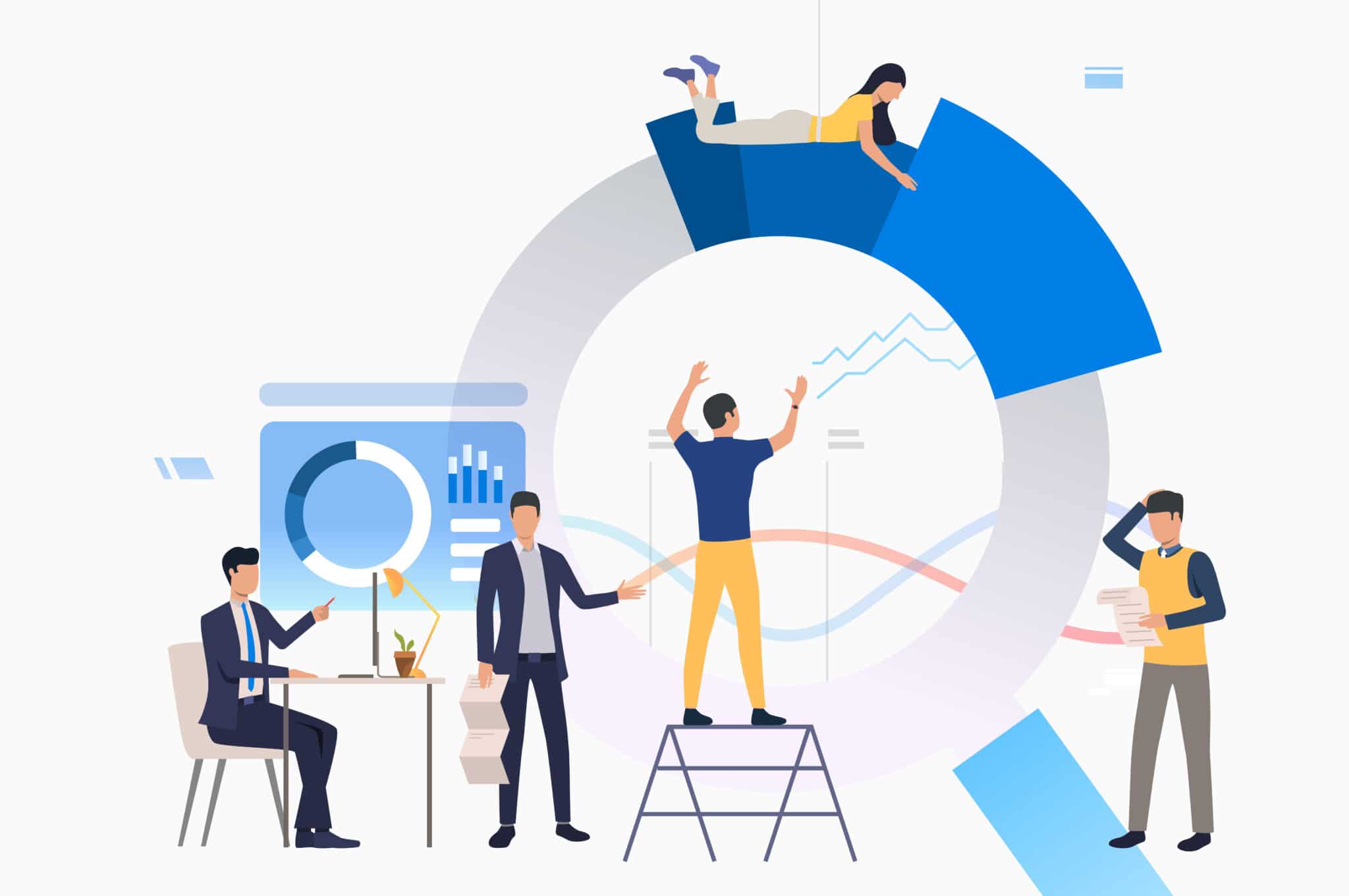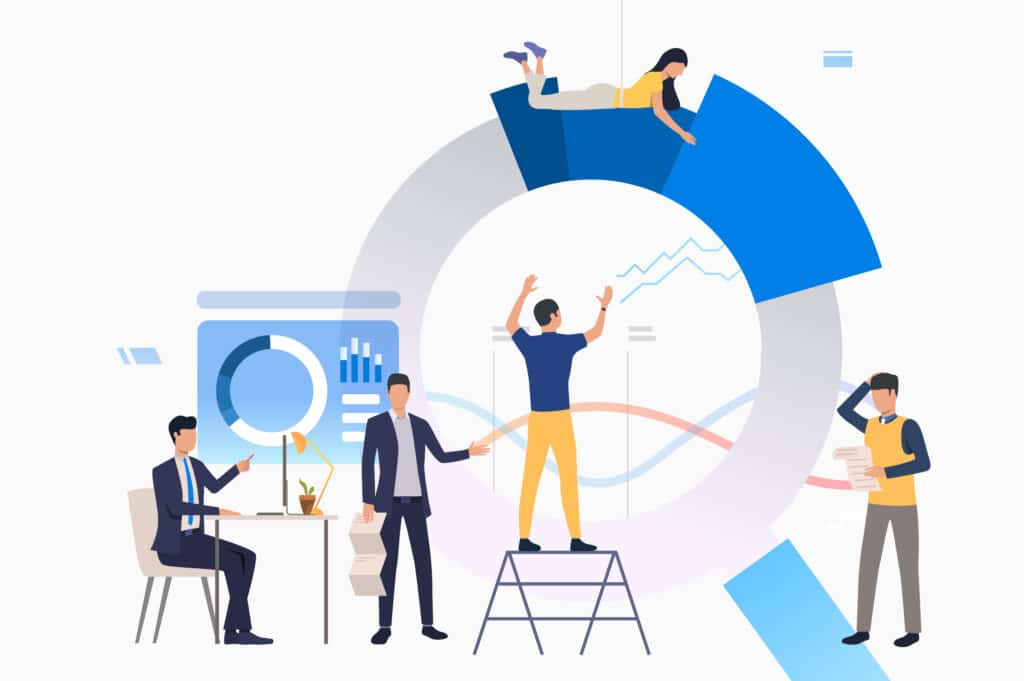 There are other additional approaches and forms of project management not included here, but these are the most prevalent ones.
Waterfall Project Management
Waterfall project management is identical to typical project management, with the exception that each task must be completed before proceeding to the next. The steps and development are linear, much like a waterfall. As a result, strict adherence to task sequences and timeframes is essential in this sort of project management. Often, when smaller tasks are done and more extensive tasks begin, the size of the team working on the project will expand.
Agile Project Management
One of the first industries to adopt this concept was the computer software industry. Agile project management is an iterative approach based on the 12 core principles of the Agile Manifesto. It is centered on the continual monitoring and improvement of deliverables. At its base, high-quality deliverables result from offering value to customers, interacting with colleagues, and evolving to changing business conditions.
Agile project management is not a stage-by-stage process. Rather than that, phases of a project are done concurrently by diverse team members inside an organization. This method allows for the detection and correction of problems without having to redo the entire procedure.
Lean Project Management
This approach is based on the principle of minimizing waste, both in time and resources. The methodology's concepts were derived from Japanese industrial methods. They are motivated mainly by the desire to provide more value to clients with fewer resources. If you own a manufacturing business, you are probably familiar with this concept, as you must avoid producing with either too many or too few resources. Therefore, we recommend that you use Manufacturing Resource Planning, as it has a demand forecasting tool that will assist you in accurately estimating your production resources.
What are the Benefits of Project Management?
As project managers undertake so many intangible duties, it's not uncommon for them to be unaware of their value. While you may not always require a specialist project manager, you will always need someone to manage project management activities. For example, having someone handle logistics and communications with a small team may be sufficient. This individual could be a producer, account manager, designer, or even a developer. In addition, check out Financial Cents, if you are looking for project management software that is suitable for accounting projects.
Managing tasks and communications efficiently can free up time for team members to cooperate and accomplish tasks. If that isn't convincing you of the value of project management, consider the following benefits:
More efficient teams.

Happier teams and clients.

Better organization.

Team growth and development.

More flexibility.

Better quality.

Higher output.

More transparency and accountability.

Automating recurring tasks
Also read: Project Time Management: 5 Tips for The Most Effective Implementing It
Project Management Software for Small Business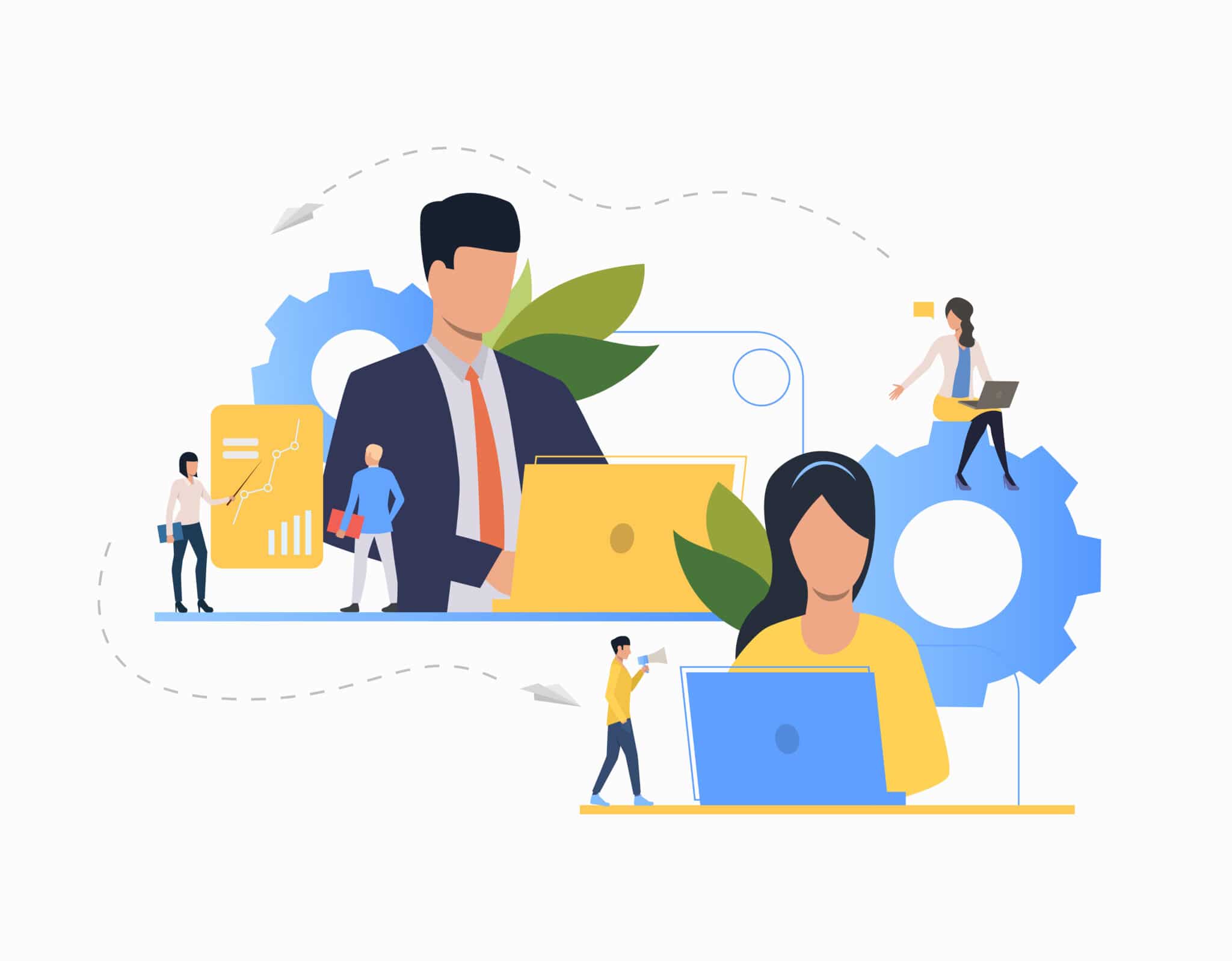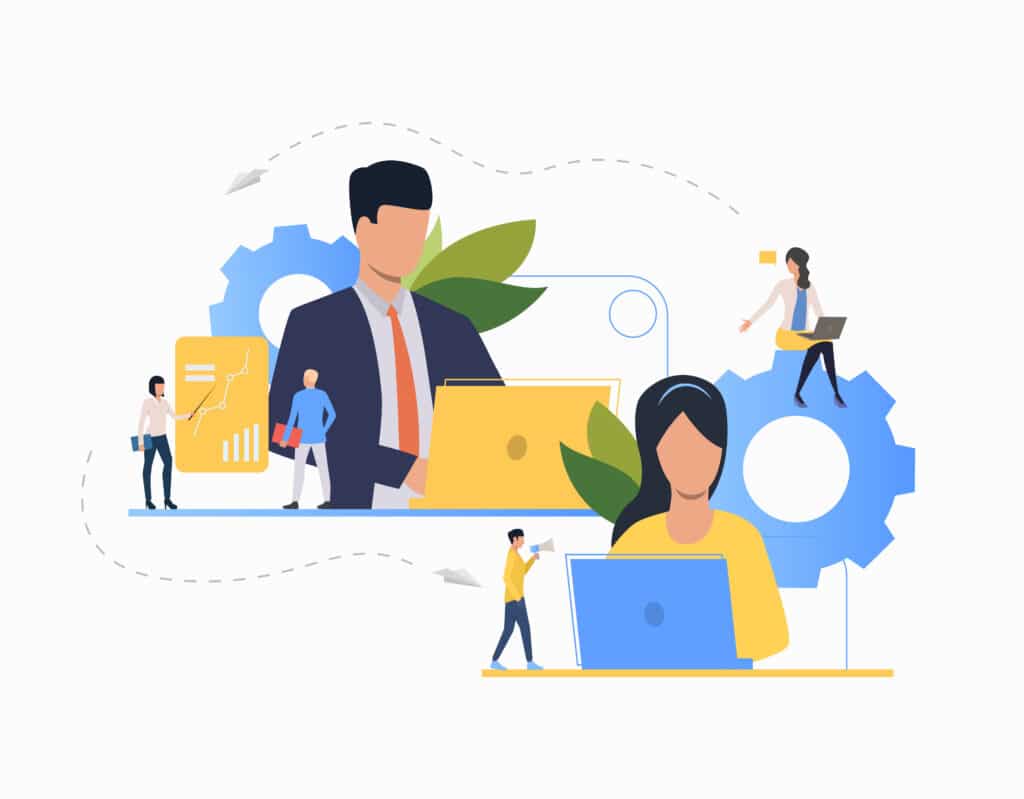 Businesses rely on the best software to simplify project management, and we considerably chose the six listed below.
HashMicro
HashMicro offers a cloud-based project management application that enables teams to plan, track, and collaborate on projects. HashMicro's Project Management System is a widely-used, comprehensive solution trusted by over 250 enterprises. The tool is adaptable to small and medium-sized organizations. It includes collaboration tools and handy features such as timeline management, job cost sheet, and in-depth reporting—and it's also mobile-friendly. The software is visually appealing and up-to-date. Moreover, the straightforward layout of the app enables you to grasp the fundamentals of its operation within a few minutes.
Zoho Projects
Zoho projects enable you to plan, track, and collaborate on your projects effortlessly. Milestones and task lists assist you in breaking down complex projects into manageable tasks. Additionally, you have more refined control over subtasks, recurring tasks, and dependencies using this platform.
Basecamp
Basecamp will present a large overview of everything happening across your business on your home screen, from which you can delve down into specific projects, teams, and communication. This tool for task management enables you to share files, keep track of ongoing projects, etc. It allows teams to collaborate more effectively than they can over email by providing a bulletin board, task list, event schedule, and chat room.
TeamGantt
TeamGantt enables you to create a base Gantt chart and then store it as a template, allowing you to reuse your customized design repeatedly. Although the name includes the term "Gantt," TeamGantt will enable you to switch between several project views in the same way that other software in this sector does: task lists, calendars, etc. They provide a variety of project templates to assist you in getting started quickly, including those for marketing projects, creative & managing design projects, event organizing, software development, and construction projects.
Also read: Gantt Chart: Definition, Functions, Examples, and Components
Asana
Asana is a popular productivity tool among the majority of productivity enthusiasts. This online team communication tool is not only adept at workflow management but also at task management. Although Asana lacks Gantt charts, time tracking, and other complex project management tools found in project management software, it is an effective tool for task management. Asana'sAsana's thoughtful design, interactive aspects, and generous member allotment make it a strong project management program for small organizations in its free version.
Teamwork Projects
Teamwork Projects provides a wide range of project management tools and a free project management system with some feature limitations. This online platform eradicates several of the pain points associated with project management by providing team members with an intuitive interface that includes all the tools necessary to handle projects. Moreover, it enables you to track employee hours, charge clients, and much more through a simple interface.
Nifty
Nifty is an award-winning project management and team collaboration solution that empowers teams of all types and sizes. By organizing tasks into Milestones that automate progress reporting as they're completed, your initiatives will fall perfectly within the project management triangle of scope, cost, and time. Nifty's ease of use means everyone on your team will maximize Nifty's impact on your workflow, even without any previous project management experience.
Twproject
Twproject is a flexible project management platform with which to manage corporate projects and everything related to them, such as operator load, work schedules, budget management, assignments and tasks.
It is a shared work tool, which managers, collaborators, workers and stakeholders access with their own user to share work processes, exchange information, monitor the progress of projects, and receive tasks."
Conclusion 
To put it simply, project management is the process of managing a team to accomplish goals or deliverables within a specific timeline. Project management entails documenting, planning, tracking, and communicating about the project to complete work within time, scope, and budget limits. There are three most prevalent project management types: waterfall project management, agile project management, and lean project management.
As stated above, HashMicro offers the best Project Management System in Singapore. Our system is designed to be easily operated and used by your teams and stakeholders. Get more efficient teamwork with workload and budget management, and monitor project progress efficiently. Fill out the form now and get the benefits instantly! Get free demo now!