Asia and Singapore are growing markets for catering. In fact, between 2008 and 2013, the number of caterers in Singapore grew by 31%, and the amount of money they made by 35%. The number of caterers has grown, but they have also grown in other ways, such as the services and foods they offer clients and how they use food technology and equipment. Customers' needs constantly change, so caterers have no choice but to change with them to stay ahead of the competition. To cover this need, it is important to use CRM System Customer Service technology.
Utilize a CRM System in Your catering business to maximize lead conversion. Moreover, CRM tools can save you time and help you organize, manage, and track information about your customers in real-time. They can also make it easy for everyone in your business to access the same central database. It is also a great way to learn more about your current customers and find new ones with the help of tools for targeted marketing outreach. Therefore, HashMicro's CRM System is the best option for your catering business, with many benefits and features. Find out more about this software by downloading the pricing scheme calculations.
So, here are the benefits of using CRM software for every caterer that wants to run and expand their catering business.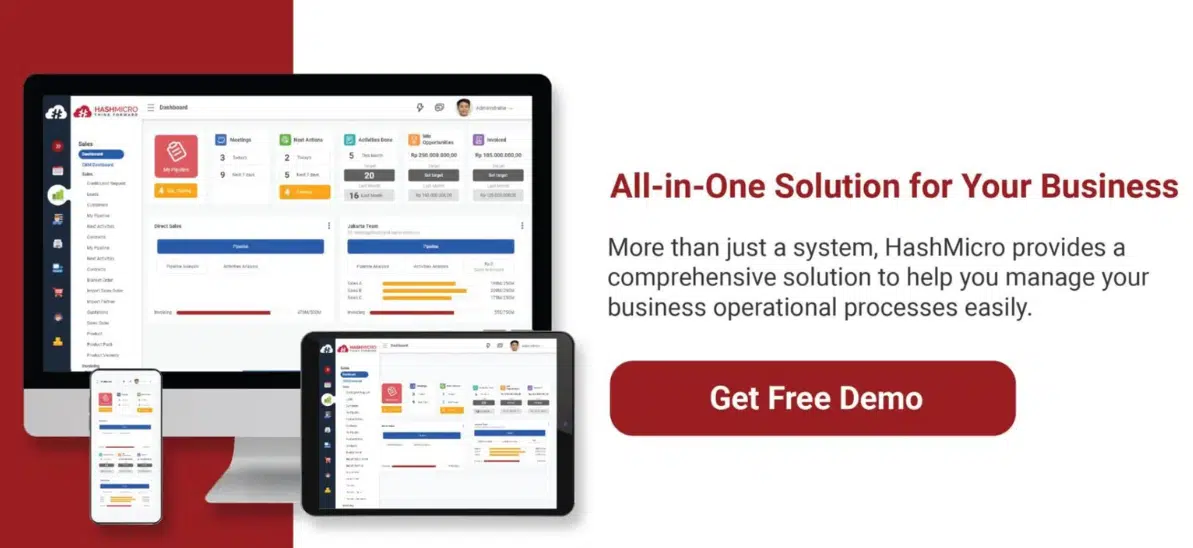 Table of Contents
Customer Sales Data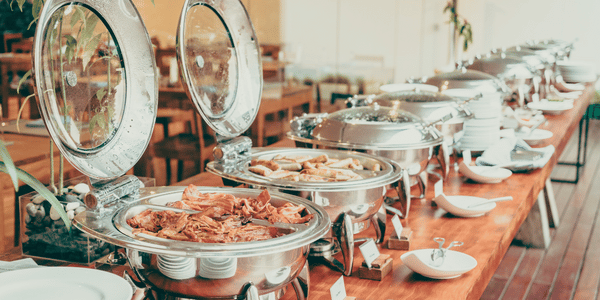 You can get insightful information about your consumers' purchase behaviour using a real-time CRM system. You will automatically receive important details like client sales history and any upcoming catering orders from HashMicro's CRM software. When customers place or request quotes for new orders, it also gives you important customer information, which may save you a ton of time and effort by removing the need to look up customer information manually.
Manual record-keeping is prone to mistakes and inaccuracies and may be a big waste of your precious time and efforts. A CRM eliminates the need for ongoing customer sales information tracking.
Related Article: This is How CRM Software Benefits the Service Industry
Customer Contact Database 
Hand-tracking client contact information is another time and energy waste that is also prone to errors, inconsistencies, and obsolete information. Contact information can sometimes end up in multiple places, making it difficult to determine the best and most recent client information.
Alternatively, use catering software with CRM features to automatically handle customer information in a single, central contact database. Your team will be able to quickly and effectively locate the consumer data they require to maintain the smooth operation of your company, thanks to this. You can keep track of things like consumer preferences, allergies, special requests and information, among other things. In addition to maintaining contact information.
Targeted Marketing Communication
HashMicro's CRM also allows you to send customers targeted marketing communications. It lets you get to know your clients more personally by segmenting them based on important sales information that is automatically collected from their orders. As a result, using CRM software is not only a terrific tool to assist you in managing your business but also a great tool to help you develop your business and increase sales to new customers.
Also Read: 6 Effective Ways to Grow Catering Business with Catering Management System
Keeping up with Sales Trends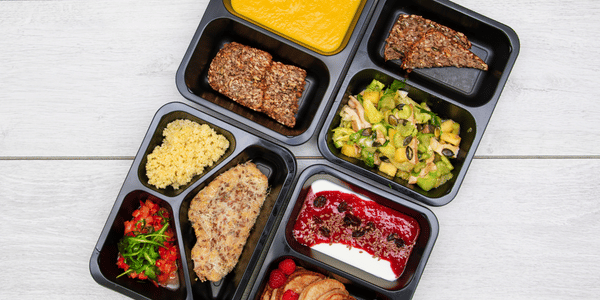 HashMicro's CRM Customer Service System includes built-in analytics capabilities that make it simple to conduct reports on your client database and receive demographic insights. In addition, it enables you and your employees to spot trends in your customers' order habits and behaviour. This will help you increase sales and establish excellent customer connections.
You can determine how much of your sales come from new or repeat customers. What could actions assist attract and retain repeat consumers? With helpful CRM trends and insights, you can understand how to increase revenue from your current customers and increase your market share.
Conclusions
The more developed the Catering Industry in Asia and Singapore, the higher the client needs. The numerous needs of clients may cause errors and even ruin your business. To prevent this from occurring, it is essential to implement a comprehensive system. The system have to capable of managing all of your catering business's operational requirements.
HashMicro's CRM System will suit for managing all of your catering business's operational requirements. This system from HashMicro is the best CRM Software in Singapore that allows you to automate your sales pipeline. Also, convert more qualified leads and win more deals. Moreover, many features and benefits from HashMicro CRM Software are suited for your operational requirements. Therefore, you can download the price model of HashMicro's CRM Software to learn more about the expenses or try a free demo to feel the benefits of the software.