In this era of technology, you can communicate with various people around the world. With the advancement of communication, you can communicate with many people in various countries anytime and anywhere. In the business world, cooperating with foreign parties has also become a necessity for the company's development. To work with them, you need an authorized third party to facilitate communication with clients. Therefore, you can use the services of a translator. You can also use Project Management System from HashMicro to distribute tasks and communicate effectively to foreign parties.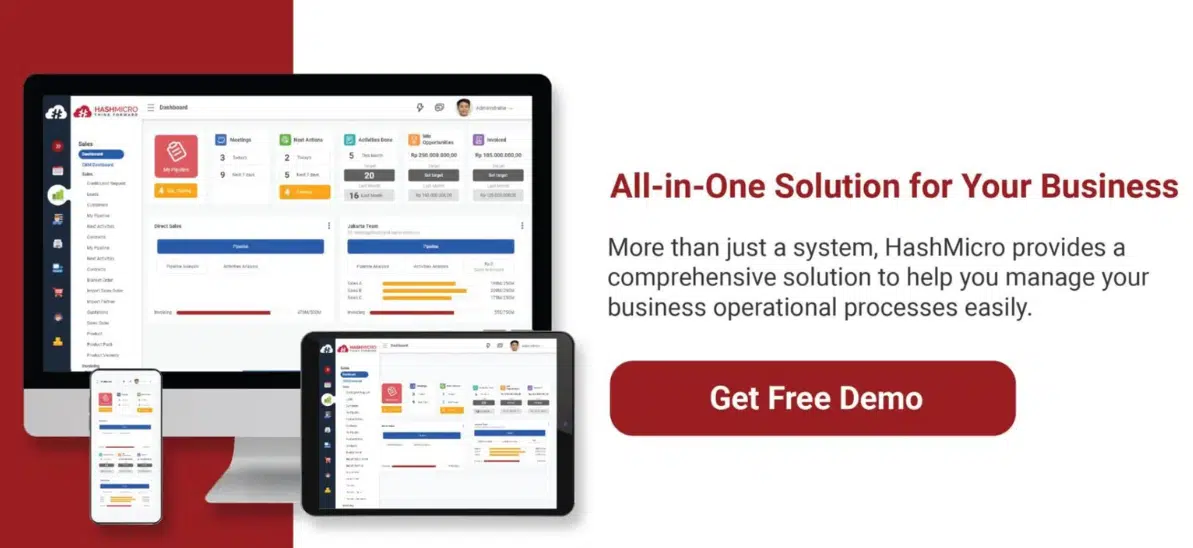 Table of Content
Definition of Translator

A language translator is a linguist who converts one language into another, both verbal and written. This profession is tasked with translating various things such as books, literary works, business documents, academic materials, and films, like translating books from English to another language. Not only translating, but a translator must also be able to convey the meaning contained in it.

A translator must also change the language of various topics such as economics, socio-culture, law, science, and many more. For this reason, translators usually research books, journals, and the internet before translating something. A translator must use the right choice of words so they can convey information correctly. There are many associations and certificates for translators.

This work requires a lot of documents to be collected which will then be translated. If you are a company and need a translator to help you on running your business operations efficiently, you can use a document management software to collect documents and share any video, e-book, and other documents digitally easily and swiftly. This way, you can make things easier for the translator.

Translator Type

There are two types of translators who work according to their needs, which are:

Certified translator

This type of translator is a translator who has passed some tests and qualifications. After passing the tests, they still have something to do for the government. Each country has its own requirements in obtaining certification for translators. The job of a sworn translator is to translate documents related to legality.

Unbound translator

This type of translator does not take the tests or qualifications and does not hold a certification. Although not certified, this translator is very useful, such as translating books, articles, fiction papers, films, products, and much more. The quality of the translation results depends on each person. However, if you look at the terms and conditions, certified translators have better abilities and credibility.

Roles and Responsibilities

Translating books such as literary works, documents, articles, films, and academic materials from the source language to the target language.
Conveying the meaning of the message contained in the source language to the target language.
Writing and editing copies into foreign languages.
Conduct discussions and consultations with clients on the translation process
Prepare a summary of the translated text.
Discuss with the editor about the meaning of the message contained is appropriate or not with the original.
Doing re-check starting from spelling sentences to the meaning of the message.

Translator Career

The job of a translator is to translate something, be it a book, document, film, or something else, from the source language to the target language. To work in this field, you need to have foreign language skills to rephrase messages in the target language. So, this work is not only translating the source language into the target language, but the translator must also convey the meaning contained in a message.

Recently, many translators have taken up special roles in scientific fields such as law, economics, and technology. With the increasing number of needs in translation, translators must have a broad knowledge of many things, including industry, technology, and science. Switch to a paperless system by using a document management system. Share any video, e-book, and other documents digitally easily and swiftly.

Must-Have Skills

For now, a few company using a services of a translator to translate their language for talk with the client. But, it doesn't mean they are not to be using a translator. To become a translator, you need to have several skills such as:

Understanding the whole meaning

Without good reading and understanding skills, a translator can not translate a document or book. Before translating, translators need to read and understand the content of a text. If translators don't have good reading and understanding skills, translators will find it challenging to do their job.

Translate

This is the primary skill that you must have if you want to become a translator. For that, you need to master a foreign language to be able to translate something. The expertise of a translator can be seen when he masters several foreign languages. However, expertise in interpreting a message is equally important. A professional translator usually can use a foreign language as fluently as their mother tongue.

Good writing skills

Good writing skills are beneficial for translators. The ability to translate and also write is a unit that translators must have. After translators understand a message, they need to write the results of their understanding into the target language. Therefore, they need to have good writing skills to convey word processing from the translation and understanding properly.

Familiar with culture

This ability is essential so that the meaning of a message is not conveyed incorrectly. In addition, because some languages ​​have their own uniqueness and culture, this skill is important for the translation process to run smoothly. To understand the culture of a foreign language, translators can study it from books, encyclopedias, articles, or watch films about the language culture of a country.

Conclusion

The translator is tasked to translate something from the source language to the target language. They also need to understand the meaning contained in a message so that the results of the translation have the same meaning from the source language. For those who work in a business or company, you need a translator to work with foreign parties. Translators can help translate several documents and legal issues that are required to establish cooperation. This cooperation with foreign parties aims to develop a business and company.

In addition to cooperating with foreign parties, you can also use the ERP system from HashMicro in growing your business. With an ERP System, you can perform various business operations automatically. Not only that, you can also make decisions in business more accurately from analysis results and real-time reports from the system. You can also customize the system to meet the needs of different companies. Schedule a free demo immediately to implement this system in your business.