As the name implies, food production is all about preparing food, in which raw ingredients are transformed into prepared food items for human use. Either in the home or the food processing businesses. Scientific methods are used in its procedure. Numerous steps are involved in producing food, but they all begin with the fundamentals like cleaning, packaging, sorting, segregating, cooking, adding ingredients in the right amounts, presenting, etc. Let's look at some notes on food production to find out about the definition of food production automation and the problems.
The food and beverage sector must meet many requirements, including food safety, ingredient verification, recipe management, keeping track of expiration dates, and demand forecasting. It might be challenging to manage all of these elements manually. Food production automation enables businesses to manage all facets of their operations, including quality control, finances, and human resources. Software of this kind helps to keep an eye on food safety, adapt to customer trends, and enhance supply chain operations. To discover the approximate Hash Food Production Automation, you may start by looking at the pricing scheme.
Food Industry Problem
The food and beverage sector has some strictest regulations and is the most difficult to compete in. The latest epidemic demonstrated how vital the industry is and how vulnerable it can be. Retailers, producers, and the restaurant sector have all faced a lot of additional hurdles as a result. In addition, there are also ongoing shifts in global trade patterns and consumer behaviour. Let's look at some of the current issues the food business is experiencing.
Food safety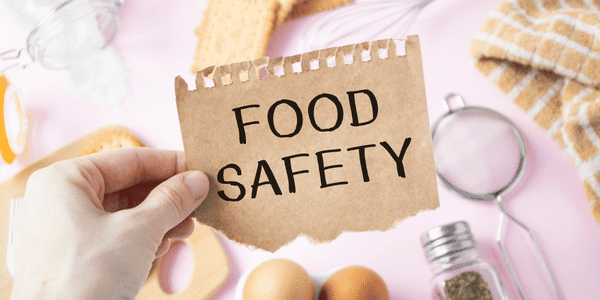 One of the biggest problems that many eateries, cafes, and food and beverage producers encounter is ensuring food safety. Since people are increasingly concerned about food safety, it is important to take every precaution to guarantee that the food you serve is of the highest quality and hasn't been contaminated in any manner. Here are some frequent blunders in food safety that many companies make, along with advice on how to prevent them:
Leaving prepared or cooked food out at room temperature for over four hours.

Consuming food that has a lot of germs.

Using unclean surfaces or utensils to contaminate fresh food.
Consumer service
Making your business memorable depends heavily on first impressions. Excellent cuisine and its settings might become unappealing due to poor service. In contrast, a happy client will return to your business and tell their friends about you.
Ensure that your team has received instructions on responding to frequent client complaints in the food business. Your front-of-house squad will benefit from further customer service training when you receive positive internet evaluations from appreciative clients. Putting the quality of the food and beverages you provide your customers first is just as important as doing so.
Your menu
It takes considerable skill to strike the right balance between giving your clients many options while not confusing or overwhelming them. Though it may seem that having a large menu is better, it might mean:
Customers' ordering processes take longer.

In the kitchen, it results in lengthier ticket times.

You'll need to purchase extra ingredients.

Slower turnaround time for tables overall since serving each table takes longer.
Marketing
Marketing is all about bringing in new customers and maintaining old ones. A solid marketing strategy is one of the most effective strategies to expand your company and increase income. Here are some easy actions that might be helpful:
Develop a

marketing strategy

.

Establish formal brand criteria.

Consider digital marketing for your company.

React to reviews, especially the unfavourable ones (be professional).

Connect with local companies and people in your town; they can aid in word-of-mouth advertising.
Your unique selling point (USP)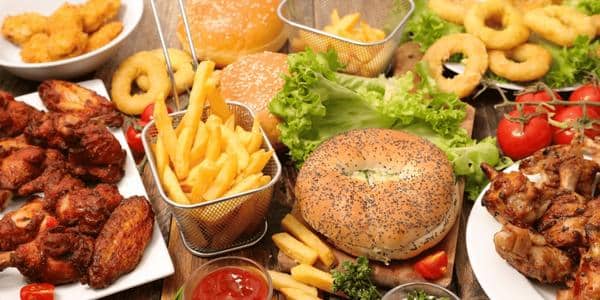 The success of your business depends on having a fantastic menu and providing first-rate customer service. Since any provider of culinary services might make these claims, they are not USPs. It would be best if you had a unique concept and a persuading argument for why people should choose your restaurant above others.
Give customers something fresh to look forward to and an incentive to keep coming back by going above and beyond what you've promised! You may employ plant-based meat in novel and interesting ways, have a celebrity chef working in your kitchen or offer fresh and intriguing beverages, desserts, or buffets. Make sure to embrace your USP, whatever it may be, and let your consumers know what it is.
Also read: ERP Software, a Chance to Grow Your Food Production Business
Food Production App Definition
Technology advancements alter the fast-paced way of life of modern society. More severe obstacles confront the food and beverage industry than any other industry. Production businesses rely on many forms of software to support their mission-critical activities throughout the food manufacturing process, from buying raw ingredients to delivering finished goods. An enterprise resource planning (ERP) solution is an essential component of a manufacturing software ecosystem.
It assists in organising the acquisition and use of raw materials, keeping track of inventory levels across different production processes, automating the processing of client orders, and following final food products along the supply chain. All businesses, even those that produce food, may profit from software development. Food Manufacturing Software is a great choice now since it offers many advantages. ERP software systems provide a wide range of useful features and functionalities for automating food manufacturing operations. Software is currently available from many organisations, but it's crucial to pick the one that works best for your business.
Apps to Improve The Food Industry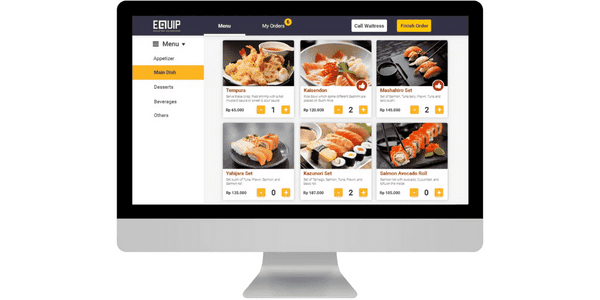 Nowadays, there is an app for everything. Whether you need to go from point A to point B or want to get some tasty food in your area, there is always an app that can assist you with your daily duties. There are several apps out there that are revolutionising the food industry and changing how we relate to the food we consume daily.
1. E-Menu
To make it simpler for consumers to place orders, restaurants now provide mobile applications and a cloud-based e-menu system. Numerous people have also signed up for meal delivery services like DoorDash, GrubHub, UberEats, etc. Using an integrated e-menu system is one of the modern trends that will help you improve the dining experience for your customers.
It is impossible to divorce customers from technology, especially young ones. Even while dining out, people want to be connected to technology. For this reason, many restaurant owners have moved to the appropriate e-menu software. You may obtain the pricing scheme calculations for e-menu software here and use them to decide which software to use in your restaurant.
2. App to make and confirm bookings
Today's diners have a few demands when making a reservation for a table. They want real-time waitlists, reviews and suggestions from other customers, and the chance to express their preferences in addition to a smooth experience from the start of their reservation to its conclusion with the fewest possible transactions. Customers may make reservations anytime they want without having to call you when they use an online restaurant reservation system. Currently, there are several alternatives available to eateries.
3. Chef social feed
Download the Chef's Feed app if you want local food endorsed by a professional chef. Using suggestions from chefs, the app directs you to the best restaurants and recommends the items you should order there. The app also includes videos and articles written by chefs and other professionals in the food business, keeping you up to date on what the sector is saying and doing about food.
4. Use the device's GPS location to find cafes and restaurants near your local area and order immediately.
You already know how helpful a smartphone can be for locating local businesses if you possess one. Additionally, if you often dine out, you could look for restaurants just as much as any other business. Finding a restaurant nearby fast might be helpful, particularly if you're in a new area.
However, knowing where a restaurant is won't provide you with all the information, you need to make an objective decision. You probably want to know what other people thought of the cuisine and what kind of range you can anticipate for the cost of your dinner. You may enhance your dining experience by using restaurant-specific apps, which provide this helpful info.
Also read: 7 Benefits of Using Food Production System for Your Business
Conclusion
Apps are naturally developed to assist us in every aspect of our life since we spend a significant amount of time on our phones. Since food plays an important role in everyone's life, developing applications related to food and the food business benefits everyone in many ways. Observing the evolution of technology as it evolves further. Of course, the software will still be necessary to operate a food manufacturing company. You can imagine how difficult it would be to satisfy the criteria if all of your company operations were manually performed.

Therefore, you must use the greatest automation programme to improve your company's chances in the future. One of the top food manufacturing apps available today is Hash Food Production Automation. To guarantee that your company's production processes are effective, this programme offers features for planning food production and stock management. To discover the approximate Hash Food Production Automation, you may start by looking at the pricing scheme. Get in touch with us to learn more and to get a free demo!