Are you currently overwhelmed with managing your company's thousands of assets? Do you still use Microsoft Excel to record and manage every asset you own? If your answer is "yes", then this is a good time to use asset management software. An asset management system helps companies manage and optimize the procurement, implementation, maintenance, use, and disposal of software programs.
In 2019, many companies are still using manual methods such as Microsoft Excel to record and monitor their assets. A manual approach like this takes time and is prone to errors. In developing your business, one of the technologies that today's company owners must pay attention to is a cloud-based asset management system.
This business software allows you to automate your entire business process from upstream to downstream, with the help of this discussion so that you understand what an asset is. The best asset management applications help minimize risk and human error, save time and operational costs, increase accuracy, improve data security, and more. The real-time data generated by this system can help you make wiser decisions for the future of your business. Before we dive deeper, let's first discuss what asset management is.
Table of Contents
What Is Asset Management Software?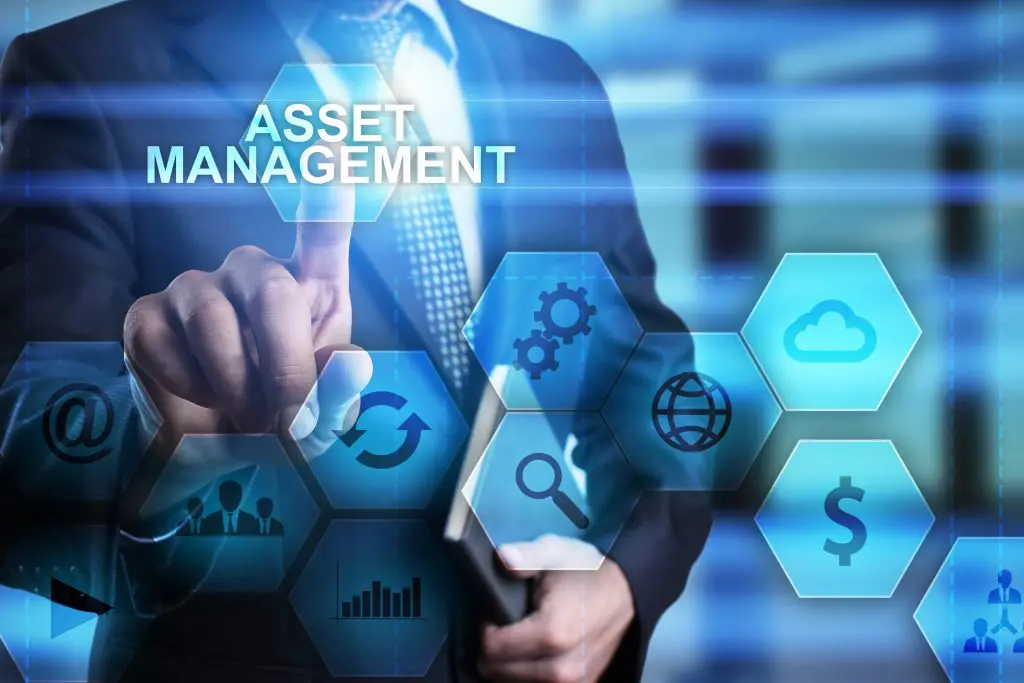 Asset management software is a dedicated system that allows you to automatically monitor, track and categorize your company's physical assets in real time. Asset management system software can decrease administrative costs of maintenance and improves the visibility of asset utilization. The software whose databases are stored on cloud servers, makes companies not need to worry about server rental and maintenance costs.
According to a survey conducted by Bloomberg BNA, 46.8% of respondents consisting of high-ranking companies in the United States spend 4 to 5 days each month manually recording assets in spreadsheets. Unfortunately, we can use their valuable time for other important things, such as conducting analysis and formulating strategies.
Before deciding to use asset management software, you need to consider which assets you need to manage. It is advisable to consider the assets of the company that costs money to operate.
For example, employees who work off-site and use company cell phones, or software licenses if your company uses a large number of computers. Choosing the right assets will really help you in running the company more efficiently in the long term.
Also read: Business Proposal Creation, Back to Basics!
Benefits of Asset Management Software for You
Asset management software provides numerous benefits to businesses, including enhanced visibility and control over their assets, improved asset tracking and maintenance, increased productivity, and reduced downtime.
It also helps businesses optimize their asset utilization, reduce the risk of asset loss or theft, and ensure regulatory compliance. By using asset management software, businesses can save time and money, improve their asset lifecycle management, and ultimately enhance their bottom line.
Features to Look for in Asset Management Software
When choosing asset management software, it's important to look for key features such as the ability to track assets across multiple locations, automated maintenance scheduling, real-time reporting, mobile access, and integration with other business systems.
Other important features to consider include customizable workflows, asset tracking and audit trails, and the ability to manage multiple types of assets, including IT assets, vehicles, and equipment. It's also essential to select a solution that is easy to use and offers comprehensive training and support to ensure successful implementation and adoption.
Why do you need asset management software?
What is the best way to track assets? Switching from manual methods to asset management automation provides many advantages for your company. In general, there are ten reasons why you need asset management system software:
1. Avoid buying an unnecessary asset management software
Every year your company always pays to replace or add assets. Unfortunately, you will often spend more money than you need. This often happens because your company does not record the details of which assets are still present, lost, stolen, or damaged.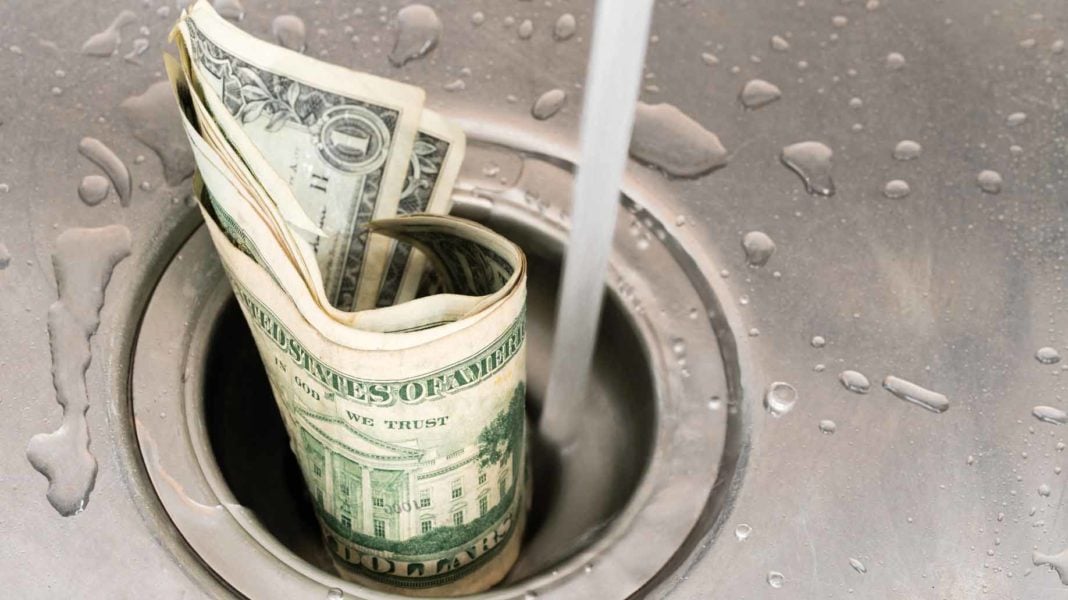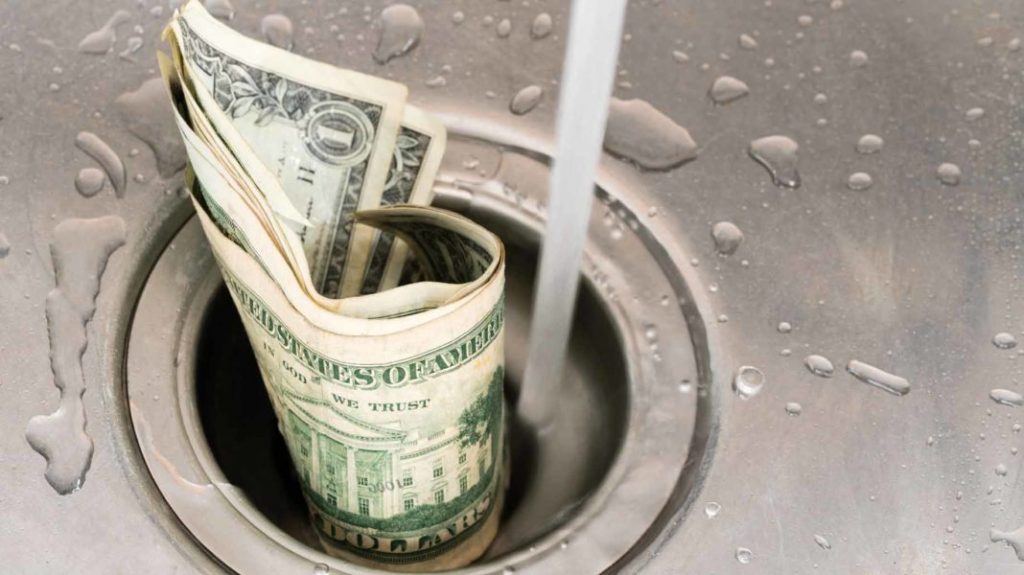 The use of manual methods for recording company assets more often ends up being inaccurate because they do not include real-time asset conditions. Purchases of assets that you don't need occur because your assets were not monitored, abandoned, or even forgotten the last time you saw them.
To avoid this, asset management software is what you need. With this software, you can monitor each of your assets properly, so that no more assets are neglected or forgotten. We understand that it is difficult to choose which software to use in your company, therefore, download the pricing scheme calculation now to help you make the best choice.
2. The condition of the company's assets will be maintained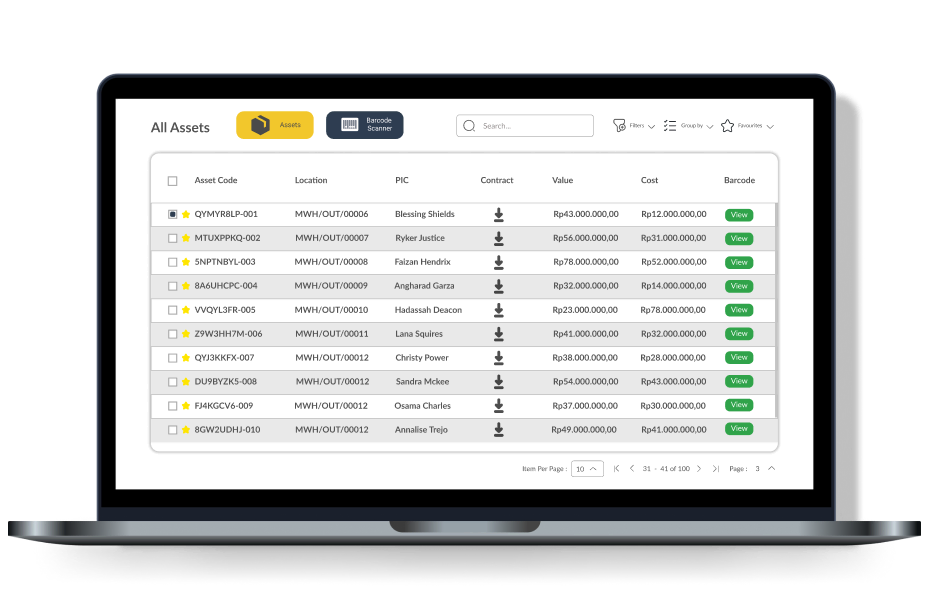 With the asset management software, you can find out how is the company's assets condition in real-time. Asset & Fleet Management Software from HashMicro makes it easy for you to find information about the service history of your company's engine/vehicle, find out the status of the vehicle's engine, track the location of the vehicle, and arrange the next maintenance schedule.
With the help of asset management software, you can set when you should buy new assets, or refuse requests for assets procurement because the old ones can still use and no need to replace.
3. No need to worry about numerous and varied asset management software
If you just started your company, managing your company's assets using Excel might not be a problem. However, as time goes on, the company's assets will continue to grow and certainly will confuse you when you have to manage assets of thousands and various types.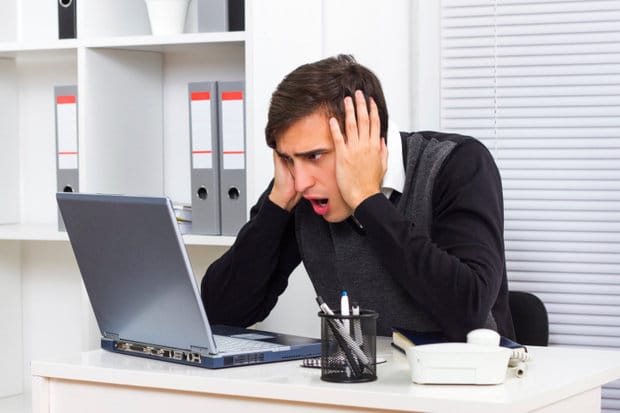 If you are in this situation, it's time to consider using asset management software to help manage your company's assets. With the help of this software, you no longer need to waste your valuable time recording your assets every single time. Avoid input errors or other errors that commonly occur when using spreadsheets.
4. Asset recording will be more accurate and detailed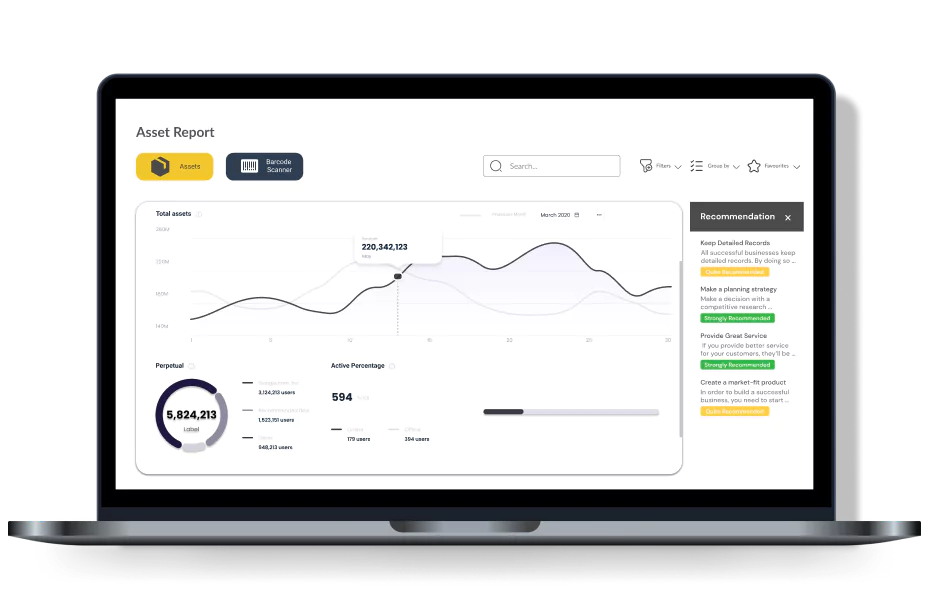 Point number 3 above has stated that inputting data into spreadsheets is very vulnerable to human error. In addition, there are other limitations of spreadsheets, namely the lack of details can include, especially if the data inputted into the spreadsheet only comes from purchasing information system.
Information obtained from purchase orders (PO) generally only has information on PO numbers, PO dates, purchase prices, and info about vendors. While information about the asset ID number, who (user) the user is, and the location of the asset will not record because in purchasing orders you can't find the information.
With the asset management software, all the information you need from your assets will record in detail. This includes the asset user, where the asset is located, to the condition of the asset, so you can control it more easily.
5. Avoid human error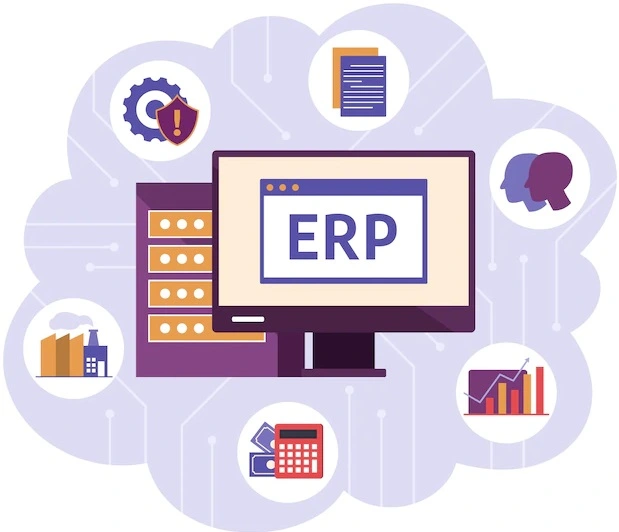 Among others, the human error aspect has a significant impact on asset management. The process of inputting thousands of assets into a spreadsheet is a tiring and very tedious thing. At this stage, employees will tend to make mistakes due to doing the same thing over and over again.
The asset management software avoids you from human error as in the example above. Inputting assets will be easier, you also do not need to spend a lot of time and energy, so you can spend your time on more important things, such as compiling a marketing strategy and developing your company.
Also read: 7 Successful Strategies to Become a Distributor
6. The audit process becomes easier
An audit is something you should do from time to time, at least once a year. If you still use manual methods to track company assets, you can imagine the difficulty of the audit process you have to do.
Some problems usually occur during the audit process if you are still recording assets manually. Some of them are mismatches between the assets recorded in the document with the actual amount of assets in the field, and vice versa, there are assets in the field but in your document, you can't find the data.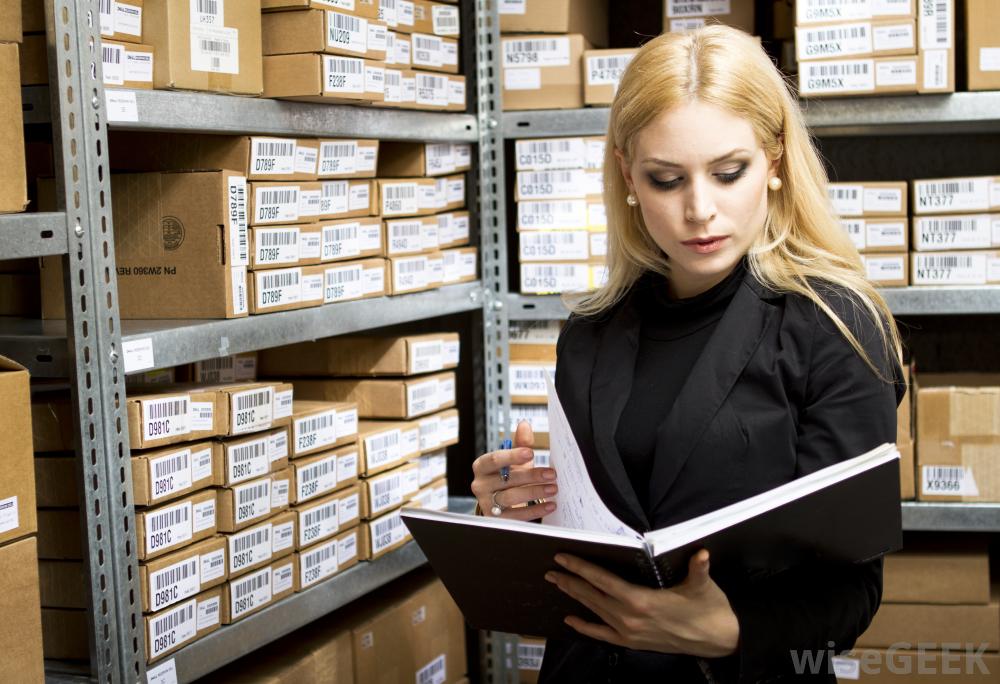 Ideally, your audit and inventory processes have good and ideal work methods and steps. Asset management software, inventory work steps, and physical checks have become part of the software itself. You just run it on software.
7. Easier to pay taxes and insurance asset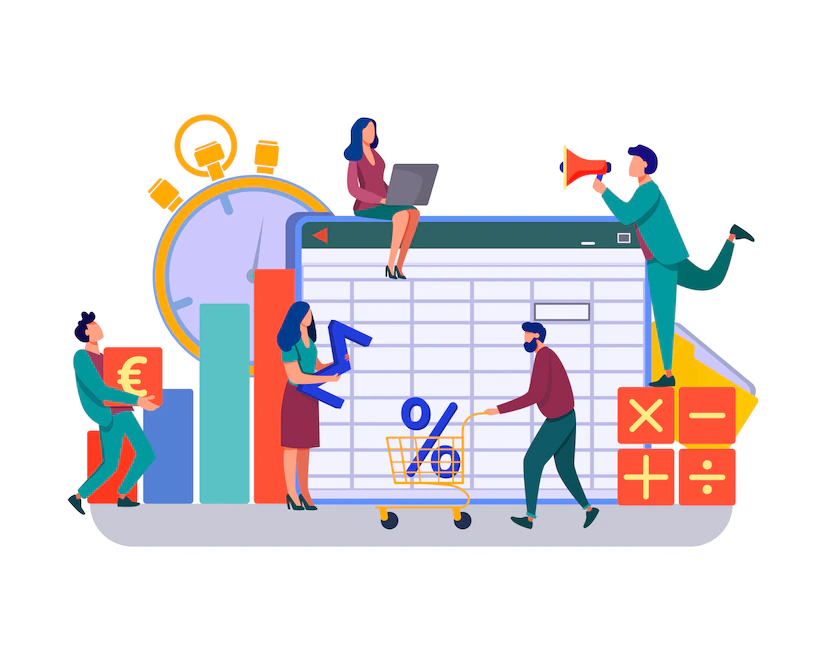 Imagine how much money you have to spend to pay the company vehicle tax, when the vehicle is not even there. That's one of them, what if there are 10 vehicles with similar cases?
This will certainly harm your company's finances. The cause of these unregistered assets is still being paid for insurance and taxes while the actual vehicle is lost or damaged. Therefore, such assets should be excluded from the list of tax-payable assets or insurance.
To overcome this, you must check inventory regularly. With asset management software, the inventory checking process can be run anytime easily and quickly.
8. Reliable financial reports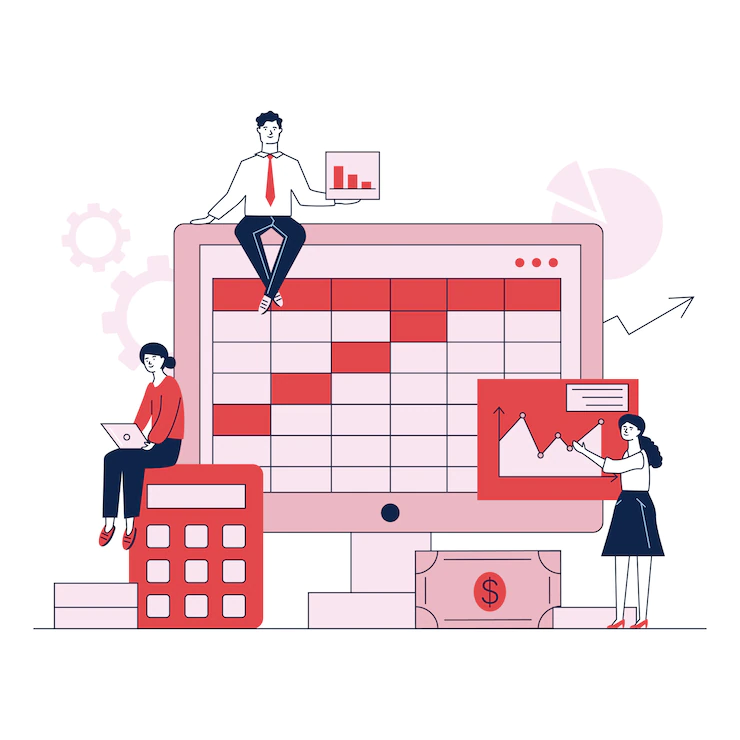 Financial reports are a way to measure your company's growth. From the financial statements, you can find out whether your company's economy is growing well or is experiencing a loss. Not only that, reliable financial reports are needed by potential investors, banks, and your company partners.
The financial statements that are often observed by the three parties above are the number and value of assets recorded on the balance sheet. The confidence of investors and partners will certainly increase. If the financial statements have been audited by an independent party or a third party.
As exemplified in the previous point, with asset management software, the audit process will become easier and faster, so that financial reports become more credible and reliable.
9. Easily monitor fast-moving asset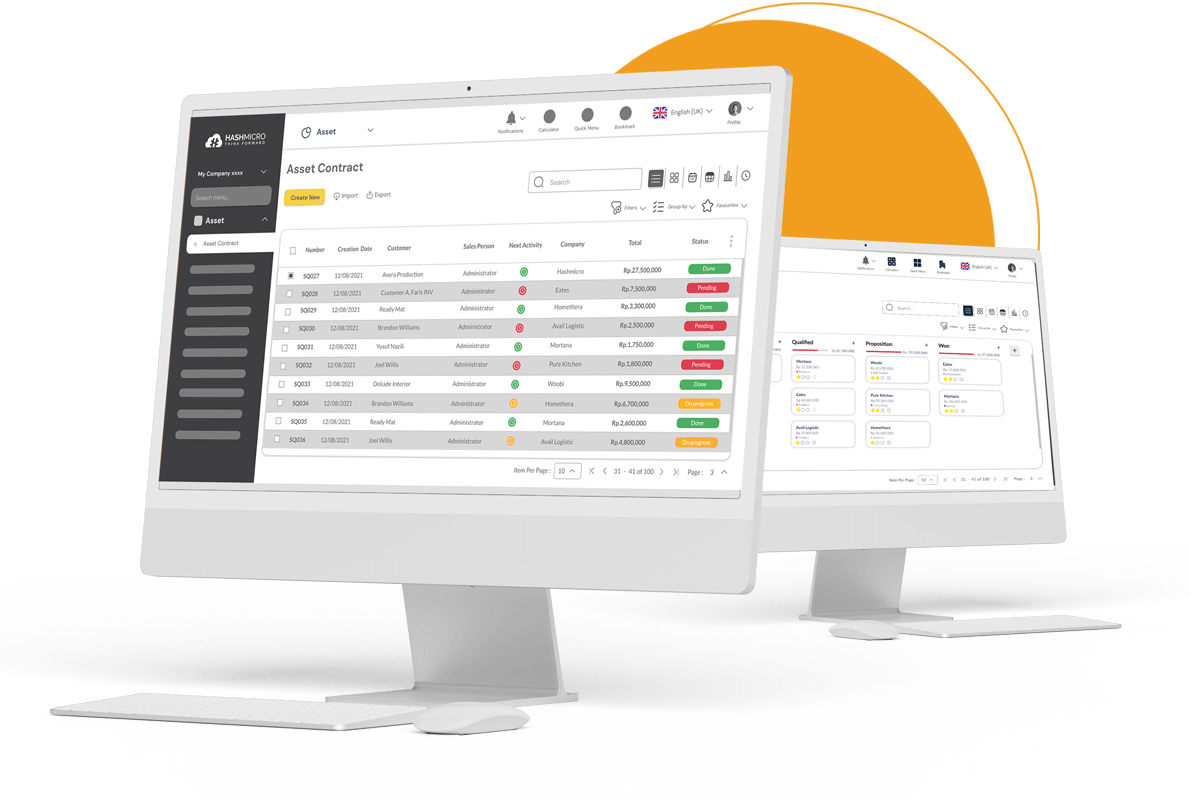 Keeping track of such fast-moving assets in a worksheet to keep it up to date is definitely a hassle. Because it requires a high level of discipline from each of your employees. If later one of your employees fails to renew the transfer of assets, then tracking those assets can prove difficult. Additionally, with software that works automatically, updating information for fast-moving assets becomes easier. Apart from tracking asset location, info on who last used it.
10. Internal audit no longer requires a lot of time and resources
Using the manual method, the audit is carried out by re-inventing the company's assets that are owned and recognized one by one. Audit officers usually match asset purchase documents with physical assets in the field. This is very time and energy-consuming.
In addition, to help maximize the management of your company's inventory or non-fixed assets, you can use integrated inventory management software to optimize inventory levels, monitor stock transfer processes, estimate inventory requirements, and manage stock.
Conclusion
The asset management process is a hassle if it is still done manually using a spreadsheet or Microsoft Excel. The need to update data continuously requires discipline and high accuracy from every employee, not to mention that this method tends to be prone to human error so this method is considered impractical.
But it's different if you use the leading asset management software from HashMicro. This system will make it easier for you to manage each of your assets easily and quickly. For more information about your Asset & Fleet Management System, you can contact our support staff.