As the name implies, a flipped classroom is a type of learning that goes against the usual of typical learning practices. So, what makes this type of learning attractive to teachers? Educators expect students to make a good use of their time comprehending learning materials. Therefore, students can familiarize themselves and expand their understanding of the material at home. After that, they will practice with other classmates at school. This practice can take the form of peer group discussions, which aim to assess students' understanding and improve their communication skills.
Generally, the flipped classroom is assisted by various platforms that provide videos of recorded material for students to view at home. They can also use internet search engines to learn more about the subject. Platforms such as School Management Software can also assist educators in easily and quickly monitoring students. This article will review the definition, applications, and drawbacks of using the flipped classroom method. 
Table of Content
What is a Flipped Classroom?
Flipped classroom is about reversing the order of how learning time is organized. This type of learning introduces students to learning lectures at home and allows them to practice at school. The common practice is assigning homework and projects for students to complete independently at home. Because classroom time is always limited, the flipped learning method keeps students engaged. Making good use of valuable class time by allowing everyone to participate, not just the teacher.
Flipped classroom combines face-to-face interaction with self-study. Students will first watch a pre-recorded lecture video at home and then use that knowledge at school. They can also create difficult-to-understand questions for classroom discussion. Teachers skeptical of flipped learning should consider at least trying flipped classroom and using it on occasion. At least, at first, trying something new takes work from the teacher. However, many teachers will find that underachieving students will not be able to hide in the classroom, where they have to actively participate and learn. Students may also be excited about being more involved in the classroom.
Also read: What is The Importance of Management in School?
Flipped Classroom Example
The best way to describe the flipped classroom is to imagine the entire sequence backwards. Flipping the order means having students watch the content they need outside of class (at home) and work on activities in pairs or groups with other students during class. This also allows students to seek assistance from the teacher to ask questions they need. They also can collaborate with their classmates on problem-solving activities. Not only that, they have more time to do other tasks requiring discussion, critical thinking, and collaboration. The point is that students use class time to interact while actively participate in discussing the material with the teacher's guidance. Here is an example: 
Students watch a 15-20 minute video of the day's lectures. The remaining 10 minutes are allotted for additional insights. Such as searching for information on the internet to gain more insight and understanding. 
30 minutes – Students work on the quiz in pairs or groups so that they can discuss and exchange ideas with their classmates.
10 minutes – Students ask questions and discuss difficulties with the teacher and peers.
20 minutes – Students present what they have learned and provide examples.
Advantages of Flipped Classroom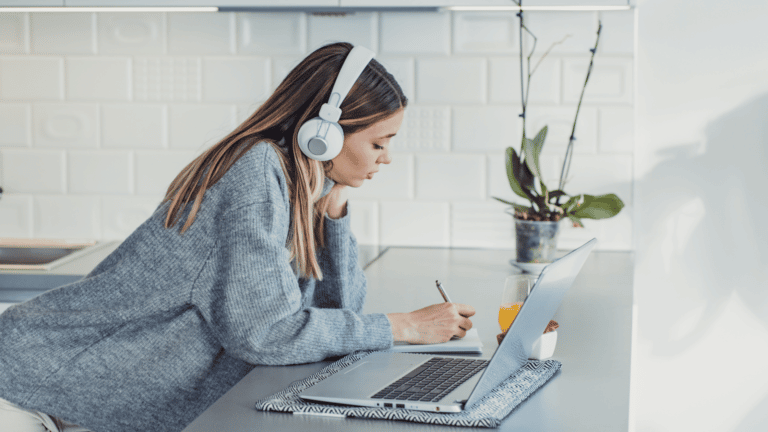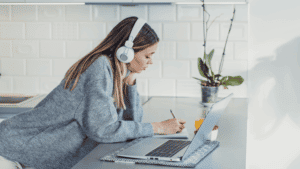 1. Changes in the roles of teacher and student
One advantage of the flipped classroom method is that it empowers students to take more responsibility for their own learning. Students become more active and can plan the most convenient time and location for studying. Students can also go over material that they still do not understand. Student-centered learning is achieved through flipped classroom learning. Teachers can devote more time in class to engaging and interactive learning activities or projects emphasizing practice in a flipped classroom. The teacher takes on the role of facilitator or coach for each student.
2. Differentiated learning
Teachers using this strategy will have more chances to observe their student's comprehension of the material and identify their strengths and weaknesses. In traditional classrooms, teachers often focus only on the most active and dominant students in the class, leaving the less active students with little attention from the teacher. Intelligent Teachers can tailor the content, process, and product to each student's needs and personality using a flipped classroom.
3. Students are more confident and engaged in learning
Students will be held accountable for their own learning. This encourages them to improve their individualized learning skills. When faced with difficulties, students are expected to find solutions and solve them independently. The independence gained through this learning process can lead to increased confidence in the classroom, which can improve student engagement in lessons.
Also read: Why Zoom Fatigue Occurs and How Educators Can Overcome it
Disadvantages of Flipped Classroom
Despite using new strategies such as the flipped classroom that are expected to improve student learning, there are drawbacks that you need to know. Teachers are concerned that students are not learning the necessary content outside class. Even if the lecture content is complete, there will always be students who do so, and this will not change. If teachers find themselves in this situation, one solution is to allow students to watch the video content in the school library or another quiet location. This ensures that the student and the other students have a shared understanding so the class can begin smoothly.

If some students do not understand, another concern is that they will have difficulty asking questions during class. This is especially true for students accustomed to passive learning rather than active class participation. It takes time for students to become accustomed to a new classroom method. Another significant challenge may be ensuring that every student has access to a computer or the internet at home in order to view the content. If it is hindered by internet access, consider other options, such as articles they read, computer access at school, or the student's cell phone.
How to Start a Flipped Classroom
There are a few things you can do to make things simpler if you are just starting out and are trying to get started. The following are a few of the ways that you can get started using flipped classroom:
Start small
Start with a lesson or topic that is difficult for students. The best way to introduce something new is to allow time for familiarization. You can record your lecture ahead of time and then set aside class time for exercises, discussions, and other activities. It is important to always consider allocating enough time for each activity. Another thing to remember is that when creating pre-recorded videos, educators should not strive for perfection because this will make it challenging to get started. Leave those thoughts at the door, so they do not derail your plan to provide recorded content to students before class. You will eventually learn how to make good videos. The key is to take baby steps because even small steps will result in a process. 
Sample lesson plan
Teachers routinely devote a significant portion of their working time to non-teaching activities, and lesson planning accounts for a large proportion of this time. Effective lesson planning helps students achieve successful learning outcomes in various ways, including assisting students in understanding the objectives of a specific module or topic. Teachers teach because they want to help students, and effective lesson planning can contribute to job satisfaction when lessons are successful, or students perform well on assessments.
Having well-planned lessons can also make teaching more enjoyable by increasing teachers' confidence in themselves. An easy way to prepare for a flipped classroom lesson is to think about something you usually do in the classroom and move it outside the classroom, then think about something you normally do outside the classroom (homework) and move it inside the classroom. 
Things to Consider for a Flipped Classroom
In preparing video content, teachers may consider using ready-made videos on the internet. Obviously you want to create your own lesson content but if the alternatives are just as good then consider those videos. You can get information from sites like TEDEd, Khan Academy, edX, and Coursera. But if you still want to upload your own videos, you should think about the platform and make sure it is easy to use and has no errors. 
Flipped learning allows teachers to make learning different for each student, and it is one of the best ways to meet everyone's needs. It helps students learn at different speeds because they can listen to pre-recorded content quickly or slowly (or repeatedly if necessary). It also let teachers put students into groups based on their skill level or understanding when working on projects or activities in class.

Conclusion

It is not easy to decide to take the risk and choose to change the system from the previous one. In trying new things, it is important to adapt and keep learning. On the other hand, working in a more student-centered and dynamic manner can increase teacher and student satisfaction with classroom instruction and learning. Teachers should encourage their students to participate as much as possible during class time. To easily focus more on students, School Management Software can be used to monitor them. So, consider the best way to spend your class time. If you're interested in using a school management app, you can download the pricing scheme and request a free demo right now on our website!