As demand for your product increases, your business processes may become more complex. When you first start your business, you can simply order materials from your suppliers by phone, or with POS Software you can process payment, manage promotions, monitor the inventory, and generate comprehensive reports on one platform automatically. But when your business gets bigger, sourcing supplies become harder to manage. If that's the issue you're currently facing, you may want to consider using purchase orders. Here's all you need to know.
So, what are purchase orders?
A purchase order is an official document from the buyer, in which the contents include a summary of the goods or services they purchased from the seller or supplier. These documents also act as legally binding contracts between the two parties. With a document management system, they can create documents more efficiently.
What info should you include in a purchase order?
Similar to an invoice, a purchase order should contain important details related to the items that will be purchased by a buyer which include:
Buyer's name
Company's name
Billing address
Shipping address
Shipping date
Phone number
Email address
Type of product
Item Quantity
Item price
Preferred payment method
Preferred shipping method
PO number
How are purchase orders different from invoices?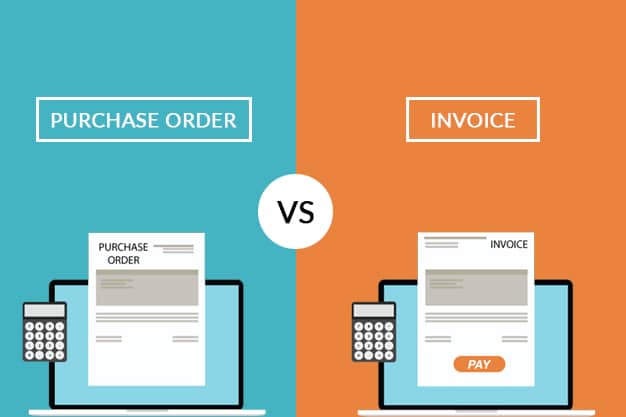 The main difference between a purchase order and an invoice is who created the document. In this case, the buyer will send the purchase order to the seller or supplier. Then the seller will make an invoice after they confirm the purchase order. After that, the seller will send it back to the buyer to make a payment immediately. Both documents are equally crucial for any business.
What happens after a purchase order has been sent?
Once the buyer has sent the purchase order to the seller, then the next decision is in the hands of the latter. The seller may approve or disapprove of the buyer's request for the purchase order. When the seller has agreed to sell the item at the amount and price that the buyer requested, then the seller can send an invoice to the buyer based on the contract they agreed to. To manage and speed up the invoice process, you can use invoicing software.
Example:
Ali currently works in a manufacturing company. It is responsible for purchasing the materials that the company needs. He then makes a purchase order that covers the items' amount and price and their specific requirements to the supplier.
The supplier providing the material receives the purchase order. After they agreed to it, they created an invoice stating the total cost Ali had to pay. After Ali paid for the goods, the supplier sent a receipt and sent the order within the specified time.
Why are purchase orders important to your business?
Many companies are still reluctant to use purchase orders because they perceive them to be a hassle that slows transactions down. Some of them don't want to use them simply because they think they don't need them since they're very close with their vendors or suppliers. Placing orders by phone or SMS may be reasonable when your business is small. But as your business grows and your needs become more complex and specific, problems may arise due to the lack of details of your requests.
Imagine when you receive an order and it doesn't comply with your desired specifications. Meanwhile, you don't have a document that you can use as a reference. This can lead to misunderstandings between you and your supplier. Your business relationship with them can also be tenuous. This scenario is unlikely when you use a purchase order.
Purchase orders are important to your business because they contain information related to your orders in detail. They're instrumental especially when you order different items in a large number. They also act as contracts between you and your suppliers, and they can be used as references for when things go wrong. For example, when the quantity of items you receive is less than that of what you requested, you can always notify your supplier while referring to the purchase order you sent.
Manual purchase orders vs Digital purchase orders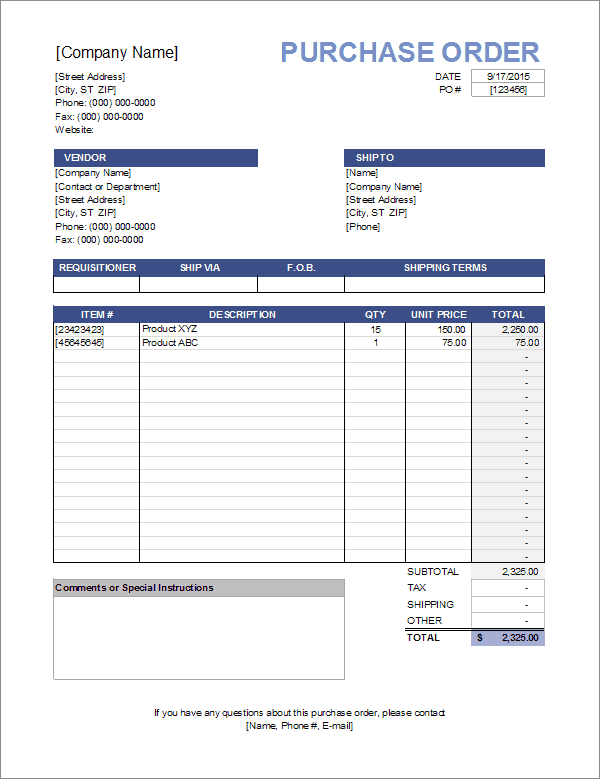 Manual purchase orders are paper-based ones. While they look okay, they're inefficient. In every purchase cycle, there are quite a lot of documents involved, including requisitions, purchase orders, quotations, goods received notes, invoices, and so on. If you keep them in a pile of paper, many consequences can arise.
Paper-based records can be easily lost and damaged. You may have trouble spotting duplicate purchase orders and any other documents. You may also lose your previous transaction records at any time. An automated purchasing system is the best solution to these problems.
In addition to allowing you to create digital purchase orders, the automated purchasing system also allows you to create requests for quotations, blanket orders (contracts), purchase approvals, and any other procurement-related documents digitally. Everything is securely stored in the system and you can easily track the documents whenever you want in the digital purchase order. The system also connects you with suppliers through an online portal, thus speeding up the ordering process.
Conclusion
A purchase order is an official document made by a buyer, in which the contents include a summary of the goods or services they purchased from the seller or supplier. It contains several important things, such as the buyer's name, the company's name, and others. Purchase orders are very important for your business. As your business grows, of course, the process of purchasing orders will be more complex.
Therefore, you need a Purchasing System from HashMicro that can automate all your business operational processes. With this system, you can manage purchase orders easily and accurately. Click here to request a demo!