When you visit a store in a shopping center, of course, you will see a pleasant product placement. For example, when you visit a clothing store, of course, you will see some mannequins with good clothes. So, you're interested in buying it. This arrangement process is part of marketing that is often familiar with the term visual merchandising.
In fact, the arrangement of goods still takes a long time. Sometimes workers are also confused about it. So workers often have the desire to use software retail innovation to facilitate their work.
What are the main elements of visual merchandising? Check out the full explanation below!
Table of Contents
Visual Merchandising Definition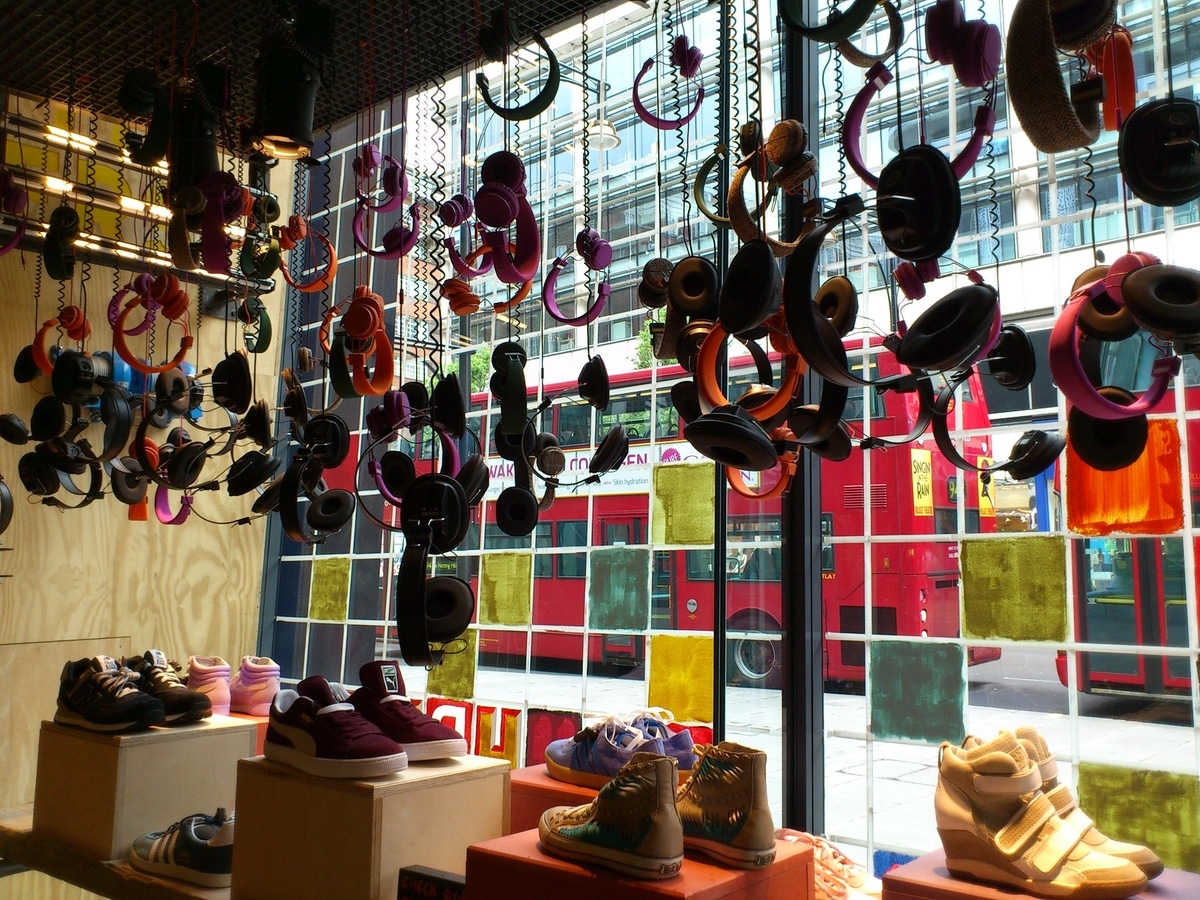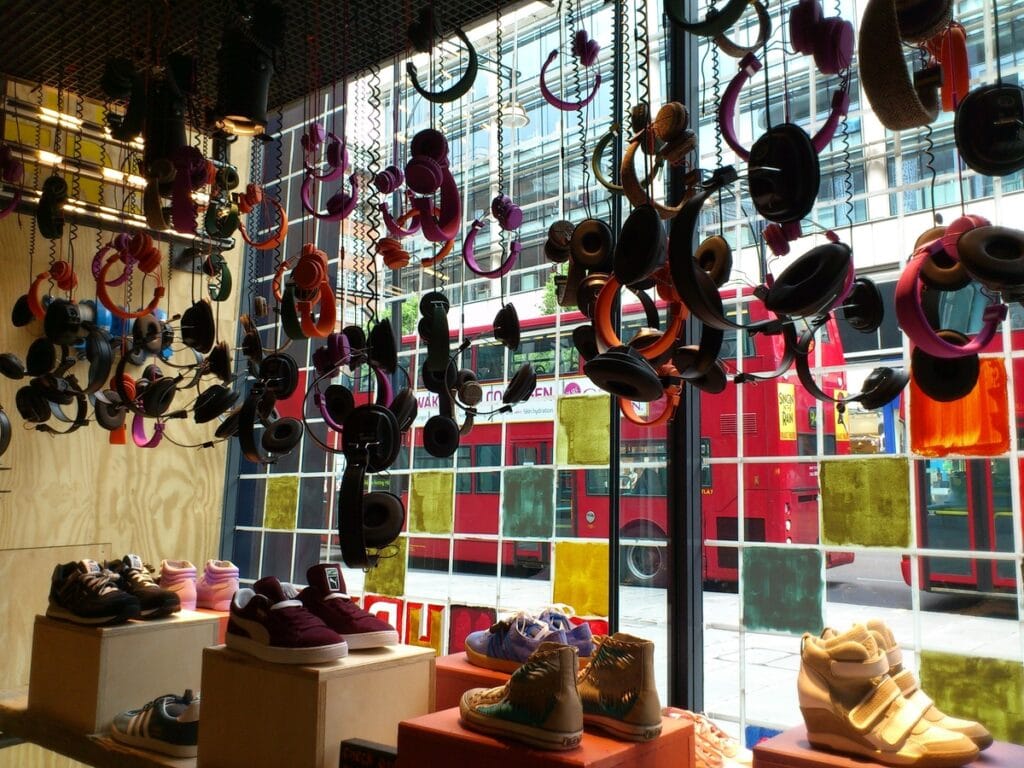 According to Indeed, visual merchandising is the practice of organizing and displaying products in a retail space. Visual merchandising aims to attract consumers to make purchases. Not only that, it aims to build a positive image of business on consumers. A person that has responsibility in running it is called a visual merchandiser. Speaking about the examples, you might find various examples of visual merchandising when shopping, such as themed storefronts to food arrangements based on their color.
Also read: Advertisement: Definition and What Makes It Important For Your Business!
Visual Merchandising Functions
The right strategy to make a fascinating storefront is to make a good product arrangement. So, this will present a stunning visual impression for consumers. In fact, most consumers often ignore the product promotion or storefront that seems monotonous. Therefore, this becomes the main task of a visual merchandiser to attract many consumers. When setting the product placement, a visual merchandiser depends on the store building architecture. So, it is important for a visual merchandiser to set the product placement by combining them with product added values. Not only that, a visual merchandiser must have a knowledge of customer persona and demographics in setting product placement.
Main Elements of Visual Merchandising
Visual merchandising consists of several main elements, ranging from colors, themes, to attributes. So, what is the explanation of these main elements? Let's take a look at the following explanation:
Focus point
In visual merchandising, the focus point refers to the product placement that must provide information or message in a short time. In other words, a good product placement should be able to make consumers know the product quickly just by looking at the product.
Cleanliness
Store cleanliness becomes important to attract consumers in making product purchases. Besides attracting consumers to make product purchases, store cleanliness can also make consumers more comfortable when shopping.
Theme
In displaying the product, the concept theme becomes a factor that should not be missed. This is because the concept theme will be able to present an atmosphere that makes consumers interested in making product purchases. 
Color
In visual merchandising, color selection will determine the consumers' impression. Often the process of color selection takes a long time. A visual merchandiser needs to choose a color that matches the consumer's impression.
Brand logos
Brand logos have relevance to the color selection process. As a suggestion, you can choose a store color that matches the brand logo's color. This will make consumers feel satisfied when visiting the store.
Store's look
Sometimes, consumers get bored with the store's looks. To overcome this, a visual merchandiser can change the storefront appearance periodically. This will make the store look not boring. For example, stores that are located in the four-seasons region will change the store appearance every 3 months or follow the change of seasons.
Attribute
To give an attractive impression to the product and the store, you can add some additional attributes that match the store or product theme. In this case, the attributes that you can add can be in colors, characters, or shapes.
Also read: 7 Major Challenges in Retail Industry & How to Overcome Them
Visual Merchandising Forms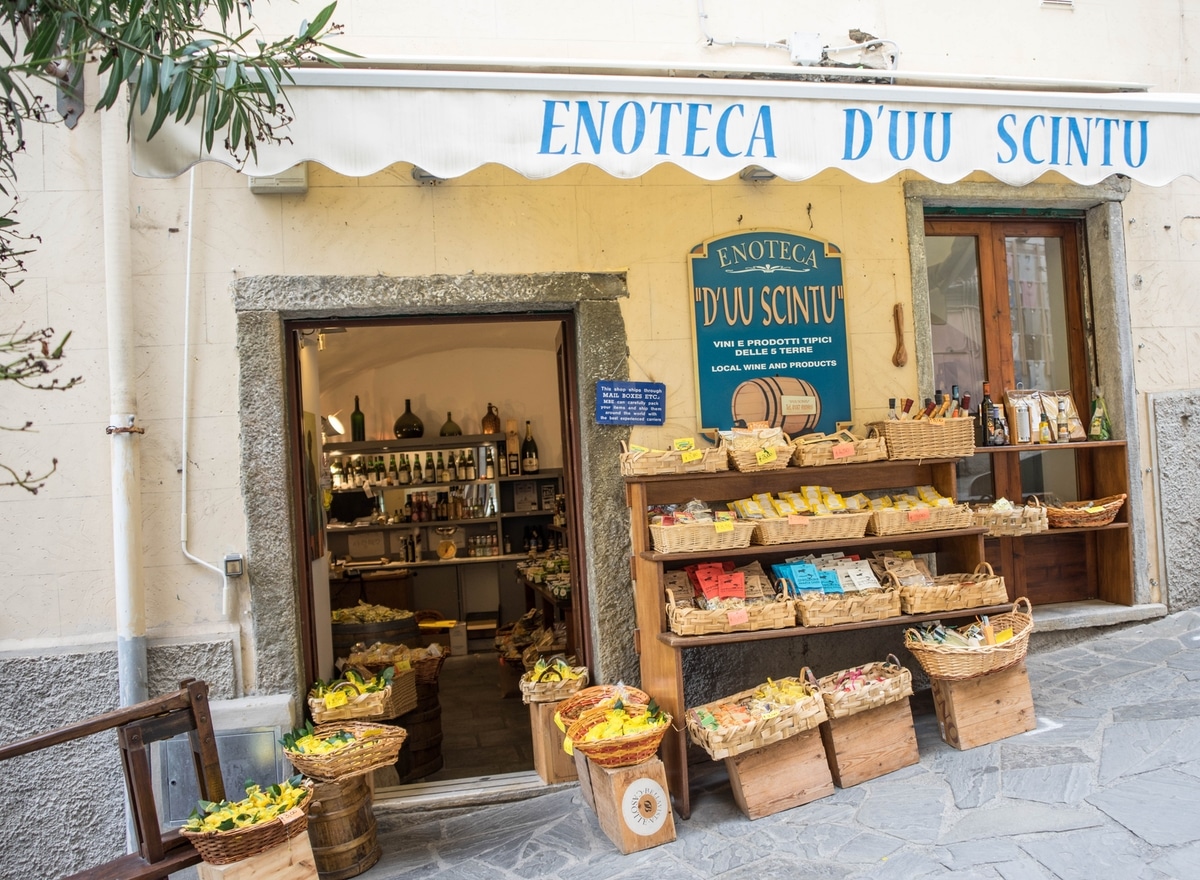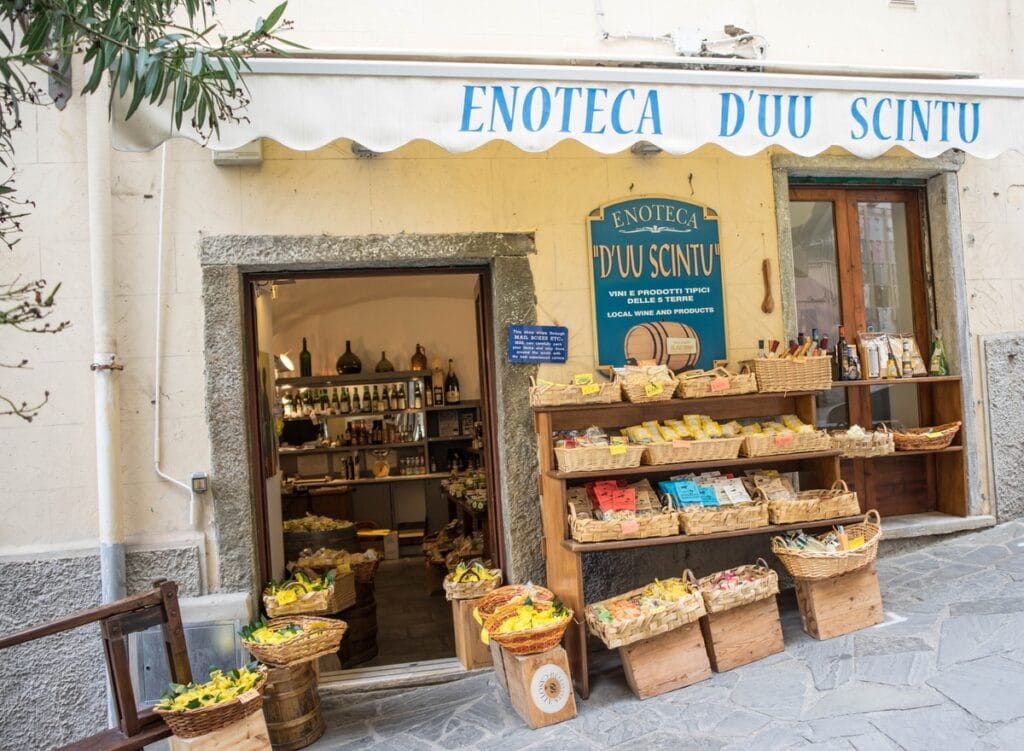 You need to know that in visual merchandising, there are several forms. As for these forms, you may have met one of these forms in retail stores. Check out the full explanation below:
Interactive view
The modern era presents various types of new technologies. One of them is touch screen technology as the supporting tool of interactive displays. This interactive display will certainly attract the consumers' attention by learning more about certain products. You can combine Augmented Reality (AR) technology in interactive displays.
Windows display
This form of visual merchandising may be very familiar to you because almost all stores have windows displays that contain product storefronts. Of course, the existence of a windows display with a good arrangement will make consumers interested in visiting the store and purchasing the product.
Mannequin
In clothing retail stores, mannequins are a very important object in showing clothing products. A visual merchandiser should be able to display the mannequin with attractive clothing. This will certainly make consumers interested in buying these clothes.
Signage
Signage is a proven technique in conveying a lot of information to consumers. A visual merchandiser needs to create signage that is easy for consumers to understand. In this case, one example of signage is a simple poster containing a lot of information.
Important Tips in Visual Merchandising
In creating effective visual merchandising, a visual merchandiser should be able to pay attention to some important tips. What tips should a visual merchandiser pay attention to in making visual merchandising? Check out the following explanation:
Understand the consumers' point of view
Besides creating attractive storefronts, creating effective it should refer to consumers' behavior. Therefore, you should be able to do research on the consumers' behavior. In this case, one example of consumers' behavior is following the latest trends.
Consider lighting and color.
The consumer mood is important in determining the attractiveness of a product storefront. Therefore, a visual merchandiser should be able to consider the lighting and color of the storefront. Proper lighting and the use of bright colors can attract the attention of consumers in visiting stores and making purchases.
Get opportunities in cross-merchandise
Doing complementary product placements on product storefronts is a tip that a visual merchandiser can apply. This will make consumers buy these products at the same time. An example is a supermarket that places jam close to bread. Consumers will buy bread and jam at the same time.
Also read: 4 Easy Ways to Create an Infographic
Conclusion
Visual merchandising can attract the consumers' attention in making product purchases. There are several important elements in visual merchandising, ranging from colors to attributes. Speaking of retail business's operations activities, HashMicro provides solutions for retail businesses in increasing sales profits up to 3x using Hash Retail Innovation that comes with various excellent features. Contact us now to get the best deals and free demos.