Along with the development of technology, all aspects of life that we know also develop. Everything already has an online version. Business or trading system is one of them. Trading is a term that is quite familiar in general. Nowadays, trading systems or trading strategies are the backbone for all types of traders. Hash Trading & Distribution is a software that ensures the distribution process runs effectively, optimizes inventory, management, and increases business profits. The benefits concluded:
Reports in real-time, in which it could generate multiple reports in one click to help business owners make better and more accurate business decisions.
Monitor stock movement, in which the inventory management system automatically monitors the stock movement from one location to another in real-time
Stock level optimization, in which it would analyze stock estimates for a certain period automatically to optimize the stock availability at each location/outlets.
Complete analysis in which it would get detailed information about which sales channels are most effective and play a crucial role in product sales.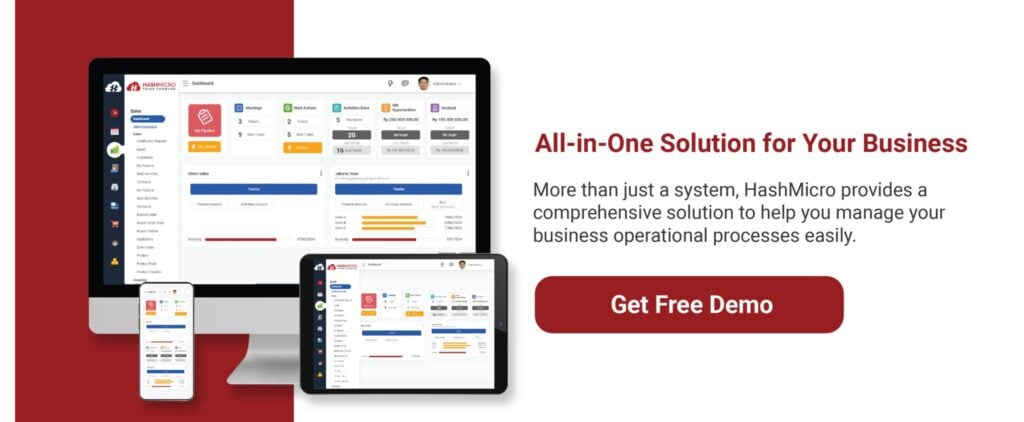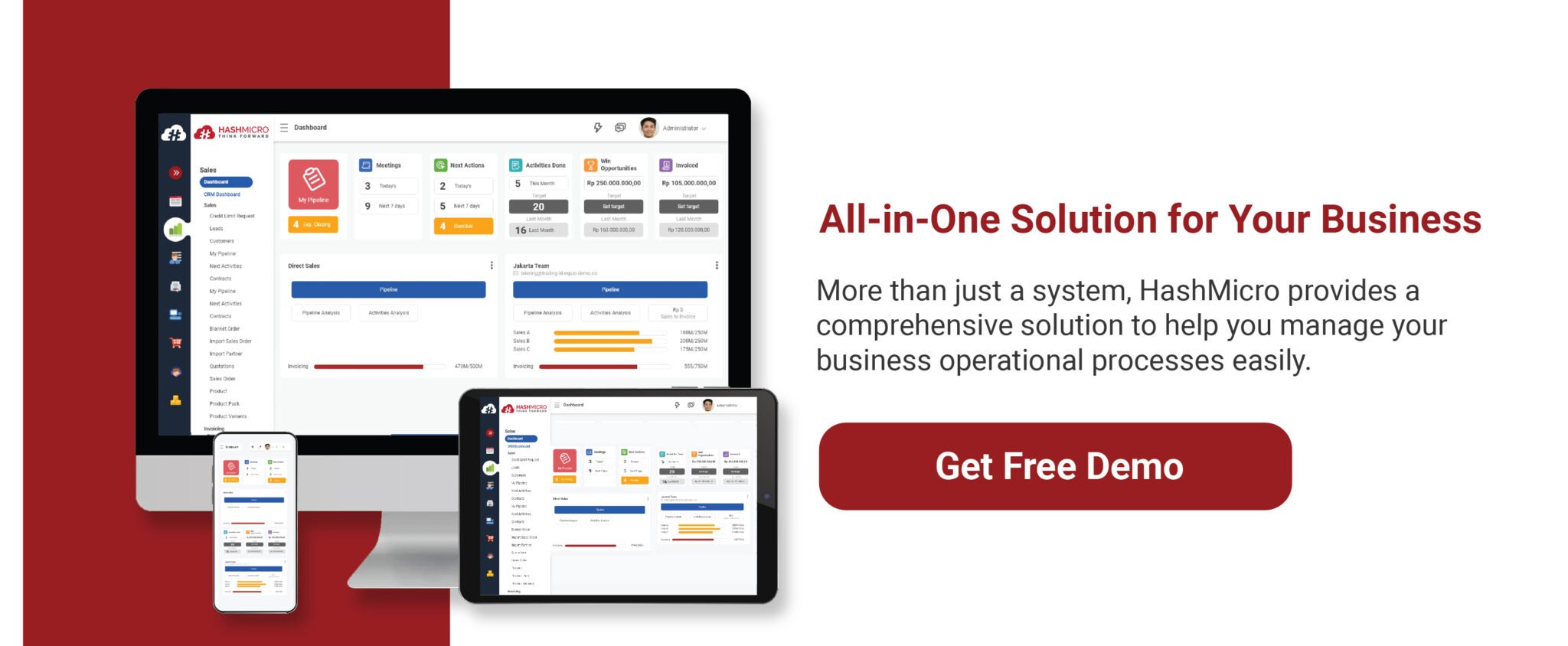 Table of Content
A trading system is based on certain settings with

certain rules

related to buying and selling in the financial markets. It obtains a statistical analysis of a number of trades and contains past performances that have generated profits from it. But first we should know, what really is a trading system? 

Also read:

An Easy Guide To Prorate Salary For Employee




What is Trading System?

Picture by Lorenzo Cafaro on Pixabay

Trading system is a system to help our trading to grow consistently like a good business. It will also be the basis of why we buy and sell a stock. With the trading system, our trading will become more regular and measurable, more disciplined and not random. If there is a buy signal, then buy, if there is a sell signal then sell. Like a franchise with a different system and standardization, the trading system is just like that. All traders have different trading systems.

Trading has standard rules, for example: stock selection must be standard, entry point and reason to buy, cut loss point, take profit point. With a trading system, decision-making is easier and suitable to the system. With the trading system, the stock purchase and the chart form are made by default, so that traders only buy what is specified. A profitable trading system only suits the person who developed it. Your system must fit your personality, financial status, risk profile and more. It can take years to develop. 

Automated Trading System

Automated trading systems typically require the use of software linked to a direct access broker, and any specific rules must be written in that platform's proprietary language. The automated trading strategy that's been set will constantly monitor financial market prices, and trades will automatically be executed if predetermined parameters are met. The trade entry and exit rules could be found on a qualified programmer's subject-matter knowledge.

Hashmicro has a solution for streamlined distribution process in the trading industry. Hash Trading & Distribution has 3 key features, namely; integrated purchasing system, ease of managing inventory, financial and payment management. Traders can carry out their trades without having to guess because Hash Trading & Distribution has taken care of everything. All processes and aspects involved with your trading can be managed accurately.

Also read: Top 10 Best Fintech Startups in Singapor
Using ERP for Trading System
ERP or enterprise resource planning, is an information system intended for manufacturing and service companies whose role is to integrate and automate business processes related to aspects of operations, production and distribution in the company concerned. ERP is the backbone of a company, because it's a software that manages finances, HR, manufacturing, supply chain, services, procurement. It's a single source of truth in a business because it houses all the data.
Enhanced reporting of real-time data from a single source system is advantageous to some enterprises. Companies can better plan, budget, forecast, and communicate the state of operations to the organization and interested parties, such as shareholders, when reporting is accurate and comprehensive. This increases accuracy rates, reaction times, and customer and employee satisfaction. As the business performs more effectively, associated costs frequently decline.
From the explanation above, basically, ERP is a software that helps to run all business operations in one location. ERP can do almost everything nowadays. Due to its various specification capabilities, ERP can be a good solution for trading systems. By using ERP for trading systems, all types of processes concerned will be more secure. Because, ERP will monitor and record all these processes. Not only that, it could also make the traders have better planning. Traders will also receive notifications and even recommendations during trading.
Also read: The Role of ERP in Logistics Industry for Singapore Company
5 Best ERP Trading Software
Here are the 5 best ERP trading software recommendations that you may implement to streamline your trading business.
1. HashMicro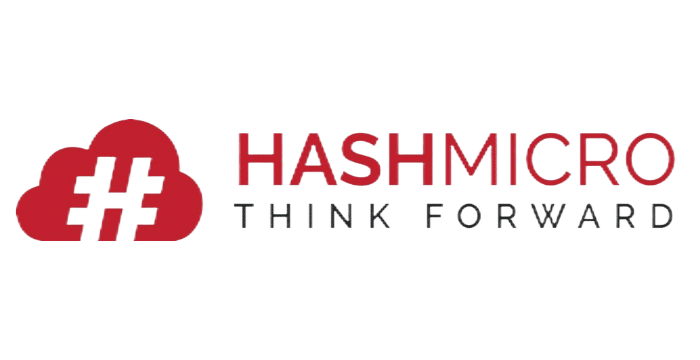 HashMicro stands at the forefront of ERP trading software solutions, providing a suite of cutting-edge software that optimize trading businesses. Its capabilities lie in automation, a powerful feature that empowers the software to handle complex processes with seamless efficiency.
One of the remarkable advantages of HashMicro's ERP trading software is its affordability, making it an ideal choice for businesses of varying scales. Also, this software harnesses advanced technology, delivering unrivaled quality and performance.
By adopting HashMicro's ERP trading software into your trading operations, you can increase your sales possibilities. Benefit from upselling and cross-selling recommendations, based on insightful sales analytics data.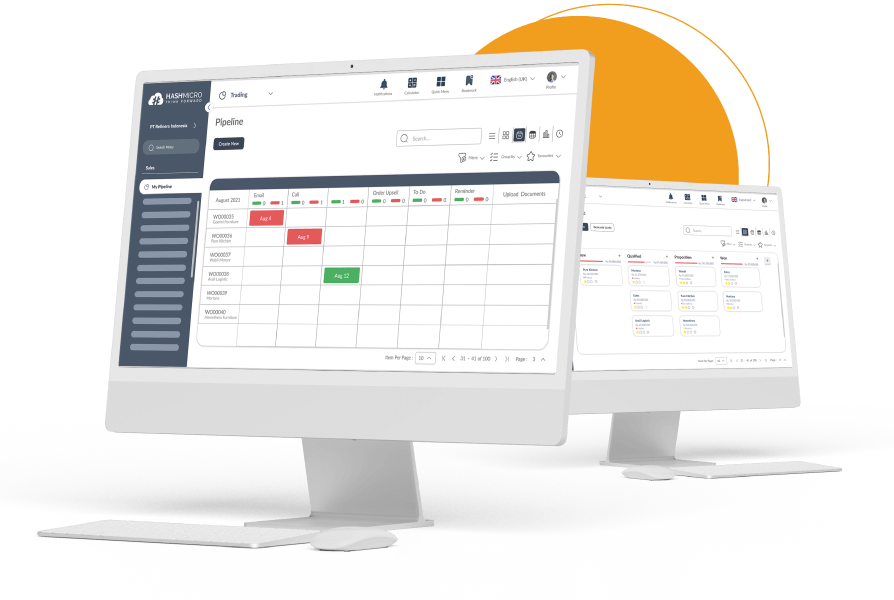 Customization takes center stage with HashMicro, as its intuitive and user-friendly dashboard allows businesses to fine-tune and control multiple processes seamlessly. No longer will you struggle with juggling various tools; instead, you'll find everything you need neatly integrated into a single dashboard.
The advantages do not stop there – HashMicro's ERP trading software empowers businesses to monitor just-in-time stock and implement intelligent ordering systems, culminating in a masterful approach to inventory management. Achieve optimal stock levels and eliminate wastage while maximizing productivity and profitability.
In an ever-evolving digital landscape, HashMicro ensures your business stays connected and competitive by integrating with banks and various e-commerce platforms. This integration streamlines sales and financial control, allowing you to focus on expanding your business horizons with confidence.
2. NetSuite
Drawing from a wealth of experience with countless successful implementations, NetSuite exhibits a profound understanding of the challenges that these businesses encounter in various sectors.
With a focus on optimizing the supply chain, NetSuite empowers users with supply chain portals, enabling enhanced efficiency for vendors, customers, and sales partners.
Furthermore, the platform embraces a modern sales experience, enabling businesses to engage customers seamlessly across multiple channels, including online, phone, email, and in-person interactions.
3. SAP ERP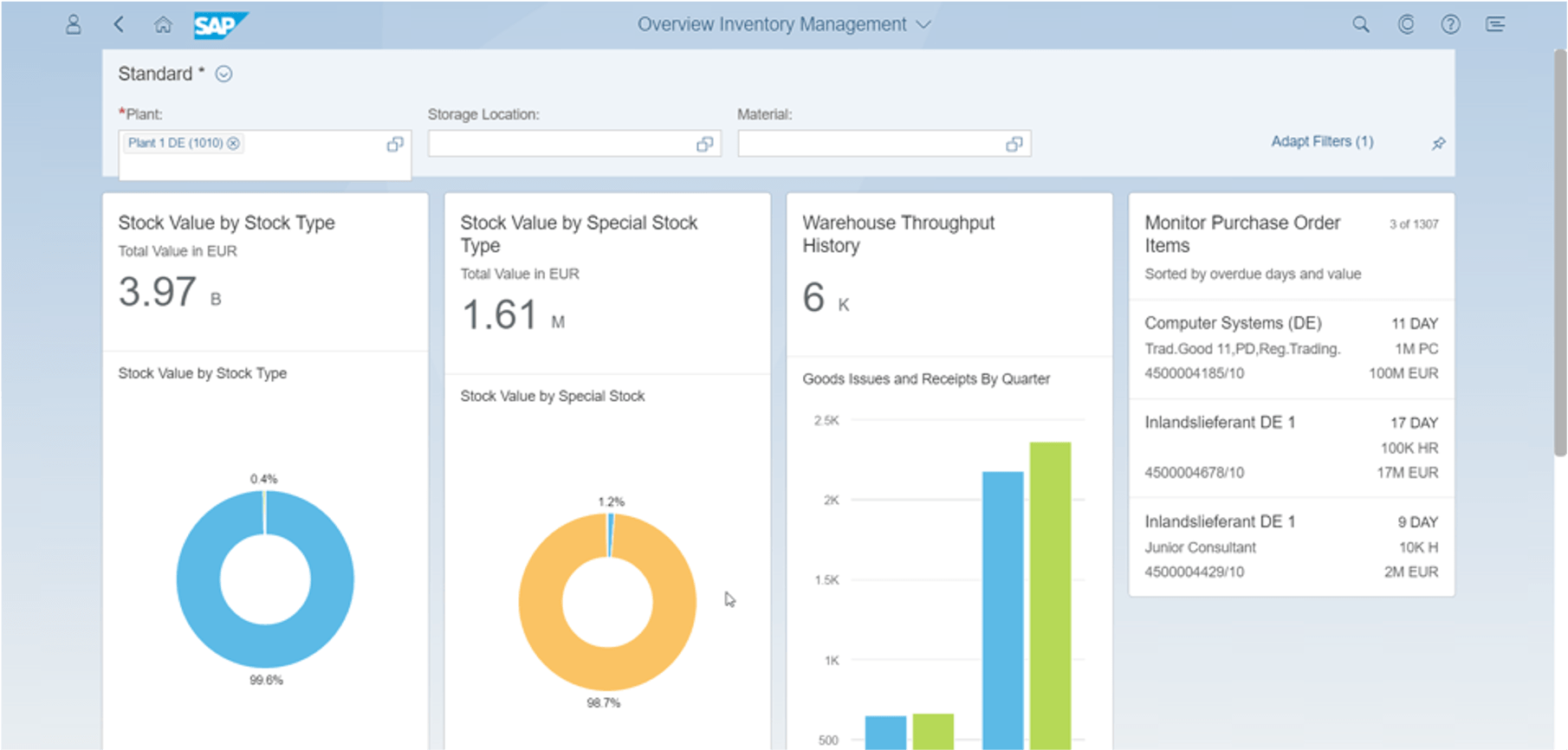 In response to the ever-increasing demands of B2B customers, SAP ERP facilitates personalized and modern e-commerce experiences, encompassing a diverse array of products and services.
Meeting expectations for shorter delivery times and expanded delivery options becomes seamless, fostering enhanced customer satisfaction.
Elevating wholesale distribution networks to new heights, SAP ERP empowers top distributors to establish themselves as trusted partners, forging collaborative relationships with customers and wider networks.
This proactive approach ensures the delivery of comprehensive products and services at every phase of a project, setting businesses apart in the market.
4. Acumatica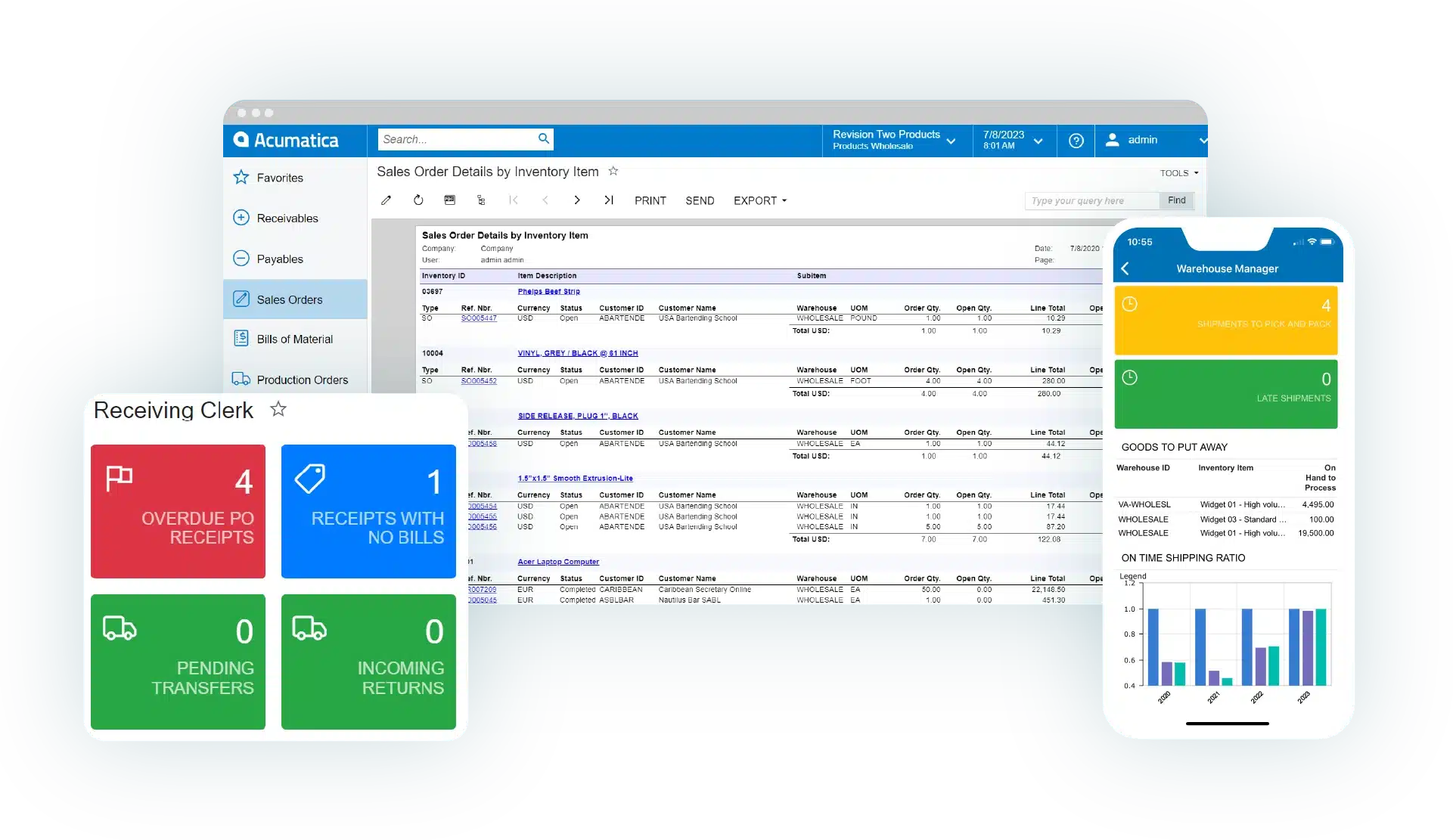 With a comprehensive suite designed explicitly for distribution needs, Acumatica proves to be a catalyst for growth and operational efficiency.
From empowering sales through item substitutions, up-selling, and cross-selling to streamlining processes with embedded CRM, commerce connectors, and native point-of-sale capabilities, Acumatica equips businesses to excel in the market.
5. Infor LN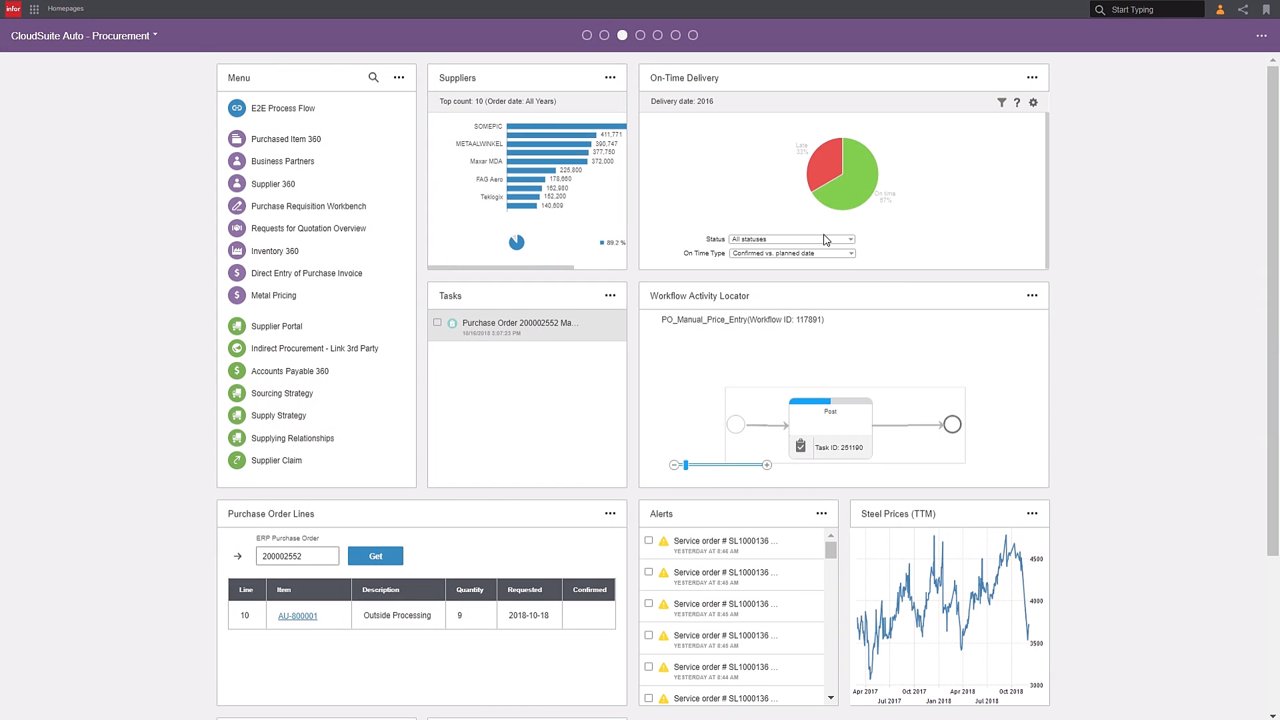 By leveraging pre-built distribution software best practices, Infor LN streamlines processes, enabling faster delivery of products and services through preconfigured capabilities, tools, training, and analytics.
The platform further distinguishes itself by offering automated monthly updates with zero downtime, eliminating costly upgrade projects, and allowing businesses to preview and adopt innovative features at their own pace through toggle on/off switches.
Conclusion
The trading system has standard rules starting from stock selection, entry point to main point. Automated trading system makes the trading process easier and more efficient because it is connected to a software. This software is linked to a direct access broker so traders know what to buy or sell. Hash Trading & Distribution offers a solution as ERP Software to optimize and help manage your trading process. You can try the free demo and start your trading journey now with Hash Trading & Distribution.