This digital era that supports some work done from home with web-based ERP encourages various software companies to improve their quality and make other companies maximize software in their business.
How can a business achieve its goals? Is it enough to sell a variety of products? Is it by putting up the lowest price to attract customers? Of course, no! Companies that successfully run their business will conduct a SWOT analysis. So, how important is this analysis for the success of a business?
Check out the article that we will present for those of you who want to immediately optimize the business you are running!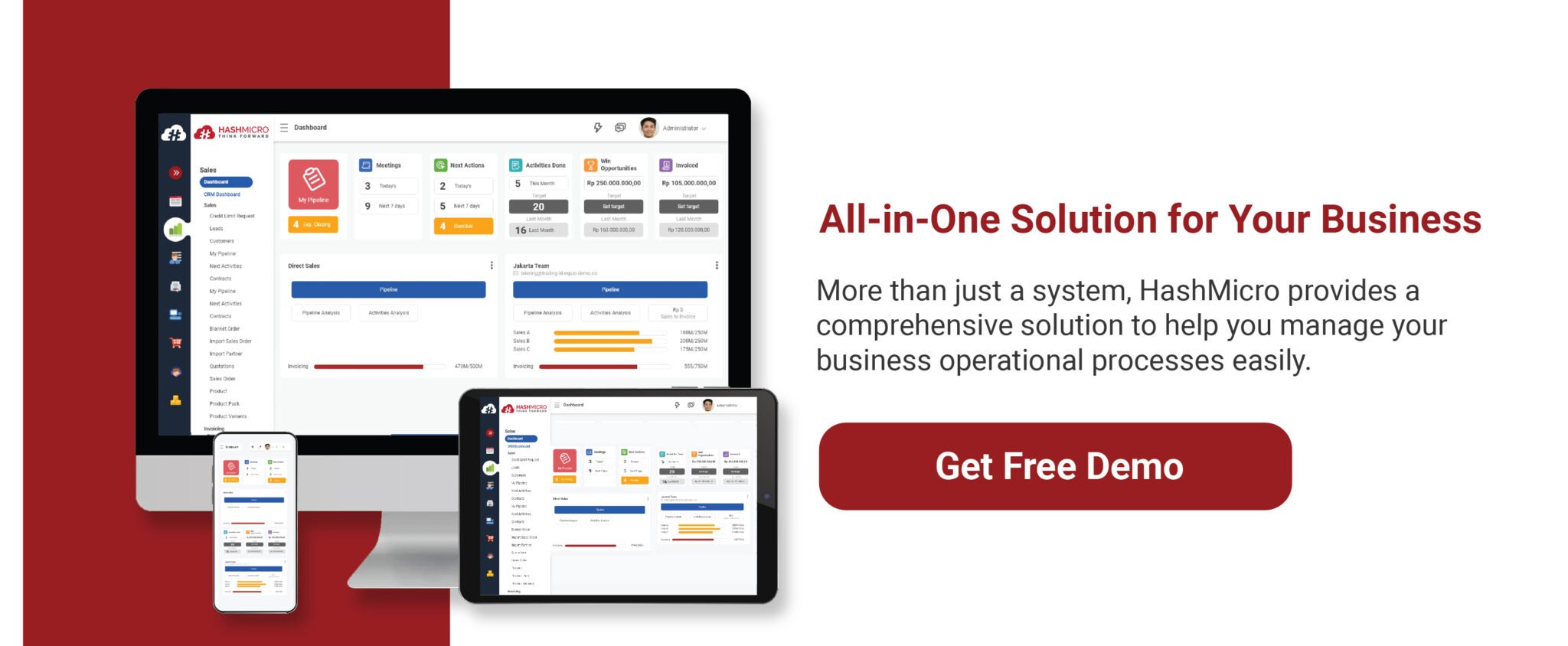 Table of Contents
Definition of SWOT Analysis
SWOT analysis was first popularized by Albert S Humphrey in the 1960s. At the time, he was leading a research project at the Stanford Research Institute that was discussing why corporate planning can fail consistently. This project requires a lot of data, which is 500 Fortune company data.
SWOT analysis (stand for Strength, Weakness, Opportunities, Threats) is a plan that brings the company ready to face future business challenges and compete with competitors. With a SWOT analysis, companies can determine what strategy they will do.
This analysis can let you know what are the strengths, weaknesses, opportunities, and threats that your company has. With this analysis, you can prepare solutions for weaknesses and threats that can prevent the company from achieving profits.
Strengths and weaknesses are internal factors that you can overcome on your own. Usually, these factors include the team you work with, and where you operate. Meanwhile, opportunities and threats are external factors for your company. Usually, this factor includes competitors who have a larger market share.
The Components of SWOT Analysis
1. Strengths
The main component in this analysis is strength. This component will explain what things in the company are going very well. In addition, this component can also define the characteristics of your company, such as the products you provide, product or service costs, and services. The quality of the employees and the processes in them is also a strength in your company.
Read: 7 Strategies to Build a Strong Organizational Culture
2. Weaknesses
A business will run well if you are also aware of the weaknesses of your company. By analyzing the weaknesses of your business, you will also find solutions to overcome these weaknesses faster. Do not let this weakness is not handled properly and will hinder your company in achieving its goals.
Things that include this component are poor employee performance, product diversity that is still incomplete, inadequate facilities and infrastructure, and even lack of operational costs.
3. Opportunities
This component will give you an idea of ​​what opportunities your business has. That way, you can maximize the opportunities to get the goals you want to achieve in the business. These things include the absence/absence of competitors, the amount of support from the community for your company and products, and being able to provide products and services at the lowest possible cost. In addition, you are also able to see what trends are currently happening in the community for you to make opportunities in developing your business.
4. Threats
In this component, we will find or predict what threats we will face later. This threat can hinder the development of the business that is being built. Things that include threat factors are the development of trends that will occur, what competitors are doing, and even government regulations that have just been enacted.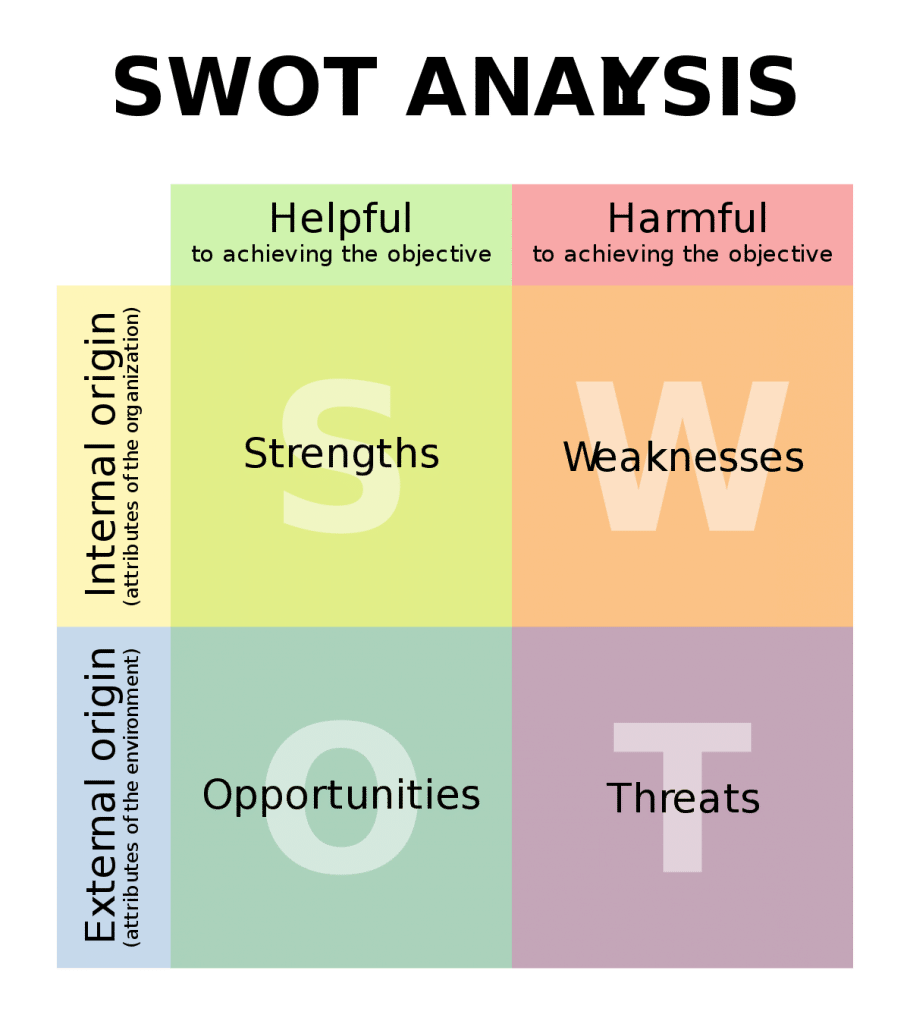 When is the Right Time To Do SWOT Analysis?
When there are things that are not desirable to happen to your business, do not rush to make decisions without a basic analysis. So the error can likely be corrected. Therefore, it is very important for business people to always carry out this SWOT analysis.
As reported by Business News Daily, you can't do a SWOT analysis at random or random times. Several times will make the analytical method very appropriate to be applied, namely:
1. Before deciding on something
It's a good idea to do this method before you make a decision that affects the course of the business. That way, there's a chance you'll discover things you didn't know before. For example, when it turns out that you have to immediately improve company policies, re-research the target market, and change plans that have been running.
2. Analyzing business development
When you are analyzing the progress of your business, it would be very good if you also do a SWOT analysis. This is done so that you can predict what plan you will run next and what business sector you need to improve. In addition, you can also find out what sectors are working optimally.
3. Changing business visions before doing SWOT Analysis
Even though the business is already running, you can still replace the vision that you have created before with a better vision. It is possible that when you change that vision, you will find out what strengths and weaknesses are in your business.
That way, you can optimize the things that are the strengths of your business, and think of solutions that you must do to deal with problems from existing weaknesses.
Also read: Scaling Your B2B Business: A Complete Guide
How to Do a SWOT Analysis
In conducting a SWOT analysis, you need to gather representatives from each division in your company and prepare for about 1-2 hours. Ask representatives of each division to share their opinions and you don't have to worry if their opinions differ from one another.
Ask each division representative to think of what new things they can do to help you do a SWOT analysis. You can also brainstorm for 10-15 minutes to come up with the right ideas together. You have to make sure each division can convey its ideas well.
Once you have collected each idea, discuss the opportunities that each idea has. That way, you can choose which ideas are a priority and have great potential in your business. Once you have prioritized the ideas, discuss them again until your entire team has come up with a final decision on the idea.
Also read: How Can ERP Software Boost Strategic Planning?
SWOT Analysis: Example
1. Strength
The company has earned the trust and a good reputation among the public.
The company has good after-sales service.
Customer service that always responds to customers quickly and well.
The costs offered can compete with market prices because they have relatively lower operating costs.
2. Weakness
Do not have a qualified business capital
Lack of quality of employees
No strategic business location
Limited product available
3. Opportunity
The government provides support for ongoing businesses
The trend of available products is increasing
Have a system that can help develop the business.
4. Threat
Competitors have strategies that can threaten the company
Suppliers cannot supply raw materials at the same price as before.
Unstable financial statements. With this problem, you must use Accounting software that can accurately describe the financial flow of your business. Accounting Software available on HashMicro will give you a pleasant experience through managing cash flow, and making accurate financial reports.
Conclusion
In a business, you must do a SWOT analysis consistently. That way, you can find strategies that you can use in your ongoing business. On the other hand, you can also find out what things you need to improve and develop for the progress of your business.
The use of Online Accounting Software is the right solution for your business that has weaknesses in cash management and financial reports. With ERP software from HashMicro, let's grow your business as high as possible with accurate, fast, and efficient analysis.