Food and drink will be the overall supporting beam for the experience. Using restaurant POS software will allow your customers to enjoy your establishment. The F&B business will leave a guest experience in restaurants and entertainment venues. Therefore, providing food and beverages will be more efficient and faster if using an adequate system. Customer satisfaction is critical to increasing customer value and generating additional revenue streams for your business.
F&B businesses need automation to achieve that efficiency. That is why POS Restaurant software will be beneficial for your business. POS systems usually exist in the food and beverage industry and other industries such as retail. It will be essential for your business to get a customizable plan. POS systems are necessary for your business in many areas, not just tracking your transactions. Therefore, you only need to link your establishment to the top restaurant management software. HashMicro's Restaurant POS System offers a perfect and multi-functional solution for processing transactions, managing tables, and monitoring order status from the kitchen in one platform. Your business will be very profitable to invest in the HashMicro Restaurant POS software. Get a pricing scheme for a POS-Restaurant system that suits your business!
What's The Importance of Restaurant POS Software for F&B Business?
Restaurant POS solutions will be effective in various F&B businesses. These systems can help streamline restaurant operations, saving time, money, and customers who would otherwise be lost due to the possibility of human error in order processing. Maintaining organization is of the utmost importance when working in a fast-paced environment like a restaurant. Especially during the busiest times of the day. For the benefit of a family entertainment center or restaurant, a business solution that enables you to maintain efficient customer service at your restaurant. The fact that you can do this without compromising service quality is a huge plus.
How does Restaurant POS Software Work?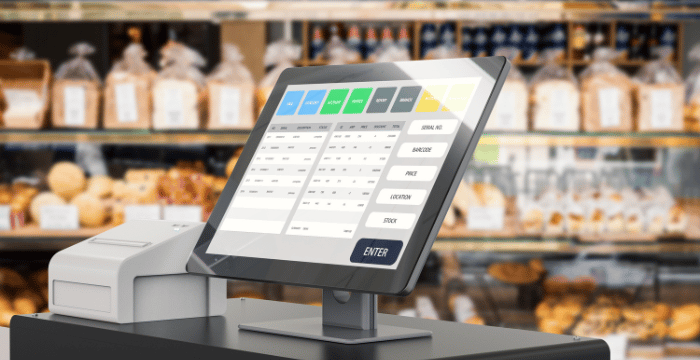 Restaurant point-of-sale software will be effective in automating the food and beverage business through the use of a centralized system. The point-of-sale system will keep track of customers' orders and allow them to access their invoices instantly. Customers will have access to several different payment options, from which they can select one that best suits their needs and resources. With the help of a Restaurant POS System, orders can be taken in several different areas throughout the building and then effortlessly transmitted to the kitchen or bar. Because the POS system has features that can identify stock levels, you can see stock levels in real-time. So you can keep track of it based on incoming orders.
How to Build a Restaurant POS Software
Beginning the primary server, which serves as the system's nerve center, is all required to construct a point-of-sale (POS) system. You are going to need a monitor, as well as a cash drawer and a printer. After that, you'll be responsible for securing various things, including credit card PINs or touch pads, barcode scanners, and magnetic strip readers.
After you have acquired all the necessary components, you will need to link all the devices to the same local area network (LAN). Providing a robust relationship to process payments and receive orders promptly is essential. After everything has been linked to the same network, the next step is to connect all the different equipment pieces back to the primary server.
Also read: Tips for Overcoming Restaurant Problems in the F&B Industry
How to use Restaurant POS Software?
After installing your Restaurant POS System, you must upload your menus to point-of-sale software. This will enable your servers to record customer orders promptly and accurately and provide accurate billing to diners. You need to keep track of your existing stock levels and the amount of money each item on your menu spends on each product in your inventory if you want to get the most out of your inventory management.
Benefits of Restaurant POS System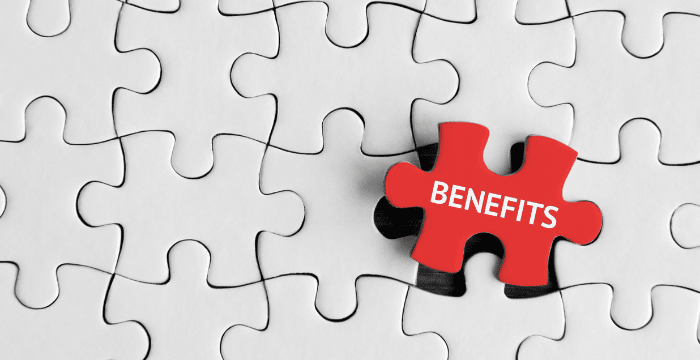 Investing in restaurant POS software will benefit your business. POS systems can be integrated with various other systems so that your business can be automated and employees will work more productively. Therefore, a restaurant POS system can increase the profit of your restaurant business. The following are some benefits you will get from using a Restaurant POS system:
1. Saving time
Your restaurant's POS system has significant major benefits in business operations. Restaurant efficiency and speed are achieved because, in your business, it will be easy to automatically receive and deliver orders to the kitchen or coals. So that orders will be processed quickly and customers will soon get their orders. With this centralized system, you can save much time. This means that you will serve customers, receive their food, and leave quickly without losing the overall quality of the experience.
2. Reduce error
Another significant advantage of adopting Restaurant POS software is that it eliminates many human errors in communication between wait staff and kitchen or bar employees. You can automate order records for personnel data using cloud-based technology, eliminating the possibility of handwriting errors. Furthermore, because servers would have access to the menu, they would be able to clarify any concerns with customer orders and be better prepared to accept correct orders. Furthermore, with this method, you will better understand table management and can offer the right order to a particular customer.
3. Inventory management.
Inventory management is another valuable aspect of the Restaurant POS system, as it allows your firm to keep track of its inventory levels and determine when to restock things. This will avoid any complications that may develop as a result of insufficient inventory levels, which could result in menu items not being supplied and potentially lost income. Tracking inventory levels will assist you in determining which products are popular at different times of the year.
4. Faster checkout‌ process‌
High transaction speeds are the norm in today's consumer environment and anything that appears to be slow stands out for all the wrong reasons. Most customers pay for their purchases online by tapping a card or phone. Restaurant POS software will handle modern payments, allowing your business to stay competitive by accepting credit cards and allowing customers to utilize their cards, tap-and-go functions, and multi-payment systems. F&B orders are also saved in the cloud storage system, so you don't have to spend time organizing your papers and making sure you account for every sale made.
5. Building‌ customer‌ relationships.
Restaurant POS systems can assist your business in various ways, including recording sales and tracking inventory levels. Furthermore, you can use the POS system to build customer relationships. Collecting consumer information, such as email addresses, allows you to contact existing customers following their visit. With this benefit, you may easily send discounts, gift cards, or other rewards to existing clients to encourage them to revisit. Restaurant POS systems can also track client order history to determine what foods and beverages they prefer and alter discounts and special offers accordingly.
Also read: POS Restaurants and its Importance for F&B Business
How Restaurant POS Software can Simplify Managing your Restaurant
Managing an F&B business requires the involvement of numerous entities at various levels of the organization. POS Systems provide numerous advantages that help to streamline a wide range of corporate operations, from inventory management to staff management. POS restaurant assists in facilitating your business procedures, including personnel management. Restaurant POS software functions integrated with other management systems include:
Managing time clocks.

Scheduling which workers work each shift.

Keeping payroll up to date.
Conclusion

In advancing the F&B business and the intense competition in the global market, your business needs to invest in the best management system. Restaurant POS systems provide various solutions with various features for the efficiency of your business operations processes. Restaurant POS system has many benefits that will increase profits for your business. You will be ahead of the competition with good management using a Restaurant POS system. In addition, it will create more customer flow because the process of serving and serving is suitable for using the restaurant's POS system.
HashMicro provides a solution for your F&B business that provides multi-functions for processing transactions, managing tables, and monitoring order status from the kitchen. Utilizing Restaurant POS System, you can also create promotional programs easily. Moreover, you can manage all your F&B business branches in one integrated platform. Get the free demo to get the best Restaurant POS system from HashMicro!