The Covid-19 outbreak has paralyzed social and economic activities. Since mid-March, the Government of Singapore has urged residents to practice social distancing. Anyone caught breaking the social distancing rules can land themselves in prison, after the city-state made it an offence for a person to intentionally stand close to another person as part of its coronavirus defense. The rules, in place until April 30, can be applied to individuals and businesses.
The social distancing rules, of course, have made most business owners worry about the decline in revenues and profits due to the lack of productivity. Although the economic hit from the coronavirus outbreak is felt globally, it does not mean there is no way for business owners to keep their businesses productive. 
The use of technology such as web-based apps is considered capable of overcoming obstacles in carrying out business activities during the pandemic. A web-based app enables everyone in an organization to interact with each other within any condition, as long as there is an internet connection. Before we spell out the important role of web-based apps in the midst of the Covid-19 outbreak, let us explain to you what exactly a web-based app is.
What is a Web-Based App?
You may have been using web-based apps without even realizing it. A web based app is the type of software that allows its users to interact with a remote server through a web browser interface. It can be accessed over a network connection using HTTP, rather than existing in a device's memory.
Web-based apps can also be client-based, where a small portion of the program can be installed on the user's desktop, but processing is still done via the internet on an external server. The "client" is the program used by a person to run the application. This program is used to enter the information, and the information is meant to be accessed by multiple users.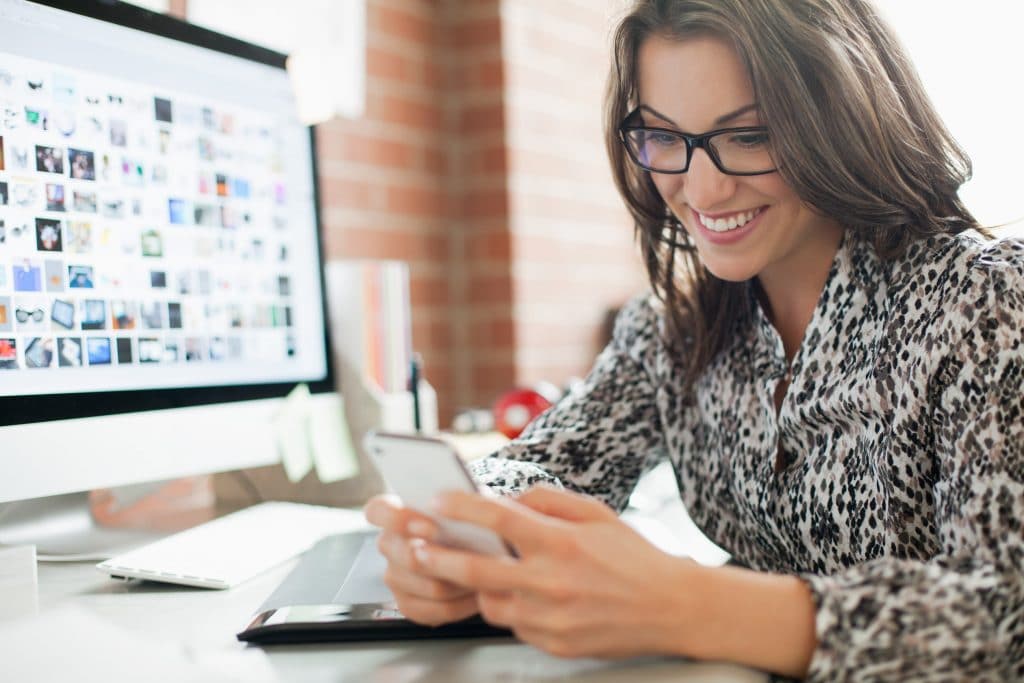 Web-based apps can be as simple as message boards and online spreadsheets, or in the form of more complex software such as ERP systems. In recent years, web-based apps have become very popular among small and large-scale businesses throughout the world, replacing desktop apps, mainly due to their portability. With web-based apps, users don't have to install additional software, and developers don't have to create multiple versions of the same application for different operating systems.
The Advantages of Web-Based Apps for Businesses During the Covid-19 Outbreak
Here are several benefits that businesses can get from using web-based apps especially in the midst of the coronavirus outbreak.
Simplified Lead & Customer Management
One of the main concerns of business owners today is having to deal with low conversion rates. However, with a web-based CRM system, managing leads and customers becomes a lot easier.
A web-based CRM system allows you and the whole sales team to access information related to prospects and customers from anywhere. Sales managers can still assign leads to the right sales reps. They can easily create different quotations for different leads. They can also determine which prospects should be prioritized and decide when to follow up with them.
You can monitor all sales activities, any progress made by your sales reps, and even view email conversations between each salesperson and their leads. Therefore, sales processes can keep running normally.
Financial Transactions Can Be Done Anytime & Anywhere
Today, doing financial transactions at the bank can be dangerous to your health since going to public places can put you at risk for coronavirus transmission. The good news is, you don't have to go to the bank just to perform bank reconciliation or any other accounting-related tasks, because a web-based accounting app can do that for you.
Your financial team doesn't have to be in the office just to find important documents such as invoices, contracts, or financial reports. All these documents can be centrally stored in cloud storage. You can even create various reports such as profit and loss, cash flow, capital changes, and balance sheets in a few seconds. You can also approve or disapprove budget requests from various departments or business units from home.
Increased Employee Productivity
A web-based timesheet tracking app can be highly useful to ensure that your employees keep working productively. You can track the number of hours worked by your employees and generate payslip based on their working hours.
To facilitate project tracking and task delegation, a project management app can also be opted. You can estimate the cost and revenue of each project automatically. Any progress can be monitored anytime and anywhere. Project assignations and schedules can also be arranged even when you and your employees are not in the same place.
Enhanced Internal Collaboration
Web-based apps such as ERP software enable all departments in an organization to collaborate with each other. Employees can also share information across different business units. They don't have to meet in person to confirm certain information, because they can check it themselves through real-time data.
You can share information with certain people you want by entering the names, which are connected to their email addresses. People who are given access will get notifications whenever there are any changes or updates created.
Data-Driven Decision Making
Since you have instant access to all of your business processes, you can find out what is going on in each department or operation. You can make wiser decisions based on the data generated.
For example, the asset data shows that the company's greatest expense is on certain assets that aren't really profitable for the company. Thus, you can delay or minimize the purchase of those assets in the future, or perhaps replace them with cheaper yet more profitable ones.
Improved Data Security
Web-based servers have better performance compared to desktop or local servers, making them safer when used by multiple users simultaneously. Saving your data in a web-based system is also safer than storing it on a desktop where it is scattered in several databases.
The risk of data loss and corruption on a web-based system is also smaller, compared to that of on individual hard drives. You can specify users who can access certain data, so those who are not granted access rights will not be able to open it. And since web-based systems are managed by web administrators, errors and disruptions can be anticipated and addressed immediately.
All Business Operations Are Well Monitored
With a web-based app, all business processes can be well managed. You might not even be able to see the big difference between working in the office and working from home, because all activities are running smoothly.
From sales to payroll, all can be managed easily using the system. You and all your employees can also be more focused on more meaningful tasks, because administrative tasks are simplified (or automated). And in the end, you will find it easier to maintain the stability of your business income.