Maybe many of you don't know that there is one more personality besides introvert and extrovert personality. Another personality figure is the ambivert personality. This personality is like a combination of both introvert and extrovert personalities. Knowing a person's personality is also important because you can adapt good behavior to their character.
Introverts and extroverts have very opposite personalities. A person with an extroverted personality tends to open up to other people. Meanwhile, introverted personalities are not easy to get along with and like to spend time alone. However, if you feel that you are a combination of these two personalities, then you are a person with an ambivert personality.
For an HRD, it is mandatory to know the personality characteristics of prospective employees. This is one of the decisions on the division of labor that prospective employees will run. They usually use HRIS Software to manage all the talents they have effectively.
For example, some introverted personalities tend to be experts in the field of writing, so most are placed on job descriptions in related fields. Extroverts who are known to be cheerful and easy to communicate with are synonymous with public speaking jobs. 
What about the ambivert personality figure? Check out the following article.
Table of Contents
Definition of Ambivert
Ambivert personality is a combination of two personalities, namely introvert and extrovert. Ambivert is someone which balanced and flexible because they can control themselves in various situations. People with this personality tend to be special because they can develop their own potential. 
Someone with an ambivert personality can balance the introvert and extrovert sides in the socialization field. They are combined personalities, so they can adapt to any given situation.
In social situations, a person with this personality may need time to himself like an introvert. On the other hand, being able to act like an extrovert is easy to establish communication with many people.
Ambivert traits
The following are the characteristics of an ambivert personality that you need to know:
Can adapt easily
Because they are mixed personalities, ambiverts can adapt easily. They will usually be good balancers and listeners in a variety of situations and communication.
Someone with this personality is quite special because it can adjust easily. It often helps to set the tone when situations get awkward, while also comforting the introverts around him.
Good listener and communicator
Ambivert personalities are generally well-adjusted, they can be good listeners and communicators. They can adjust if they are friends with introverted or extroverted personality figures.
A person with this personality knows when the time is right to listen and express his opinion. Because of this, an ambivert can easily accepted in friendship and social circles.
Can multitasking 
Someone who can do two things at the same time is called a person who is good at multitasking. An ambivert is generally mostly able to do this, he doesn't mind doing several things at a time as long as it's still in his capacity. They also have no problem if they have to work individually or in groups.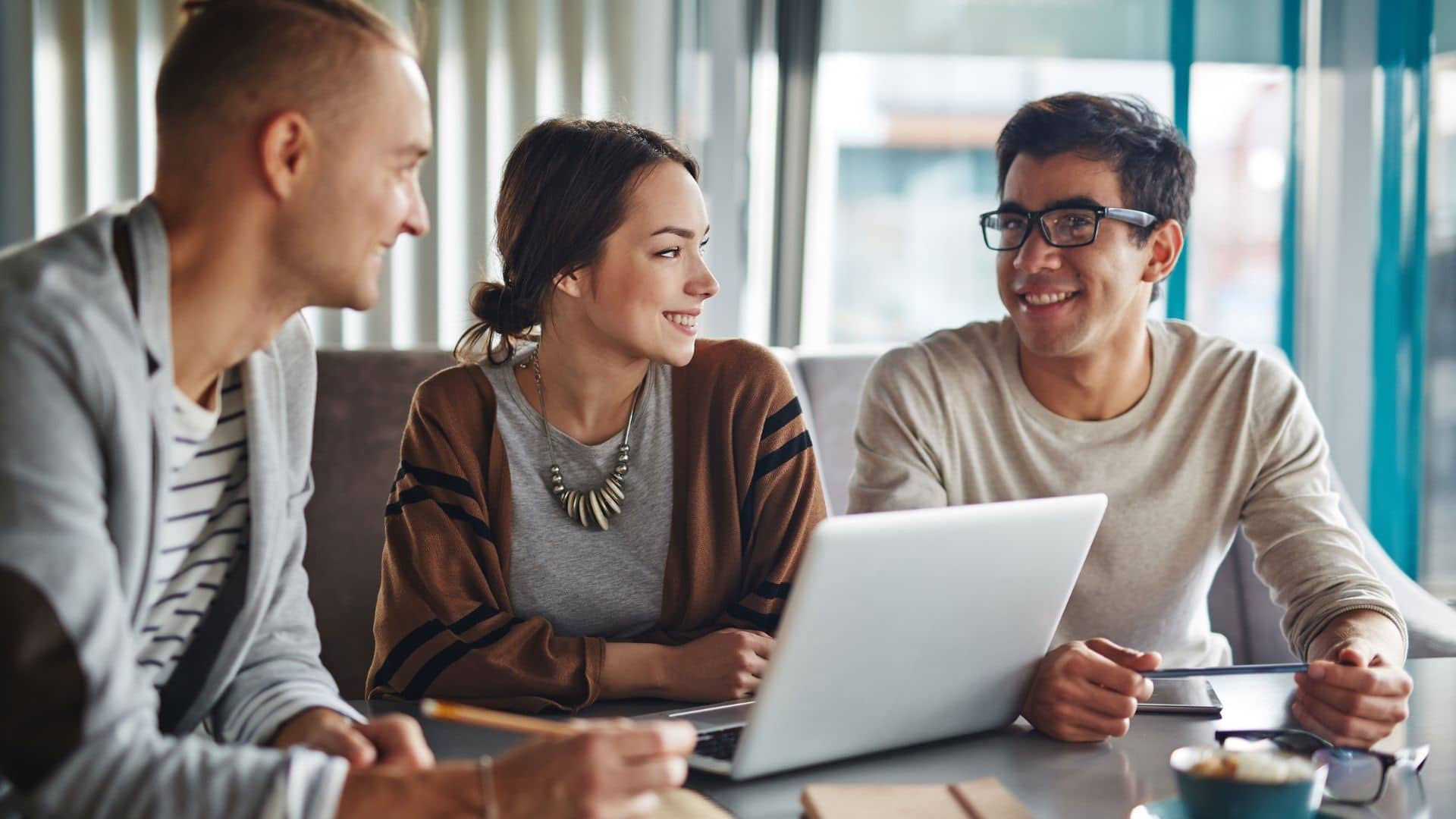 Ambivert Strengths and Weakness
Although ambiverts have special personalities, they also have their strengths and weakness. The following are the advantages and disadvantages of ambiverts:
Strengths of Ambivert: 
Able to adapt and communicate well in any situation
Can do two things at the same time or multitask
Have a great influence in a group
Flexible and independent
Have a firm attitude like an extrovert and a critical and analytical attitude like an introvert.
Able to work individually or in groups
Weakness of Ambivert: 
Although flexible, ambiverts are not consistent because they are always changing
It's easy to feel tired from socializing too much
Changes in the mood very quickly
Sometimes still confused by the decisions he has taken
Not sure about his personality
Jobs Suitable for Ambivert Personality
In the world of work, there are several career recommendations for those of you who have an ambivert personality: 
Sales
Most ambiverts have high spirits and are also productive. In addition, they can also communicate with other people easily. With a personality like this, it is very suitable if an ambivert starts a career as a salesperson. Don't forget to improve your ability to persuade others and learn about the company's products.
Journalist
If you want to become a journalist, it will be easier to approach sources and socialize with other journalists because of your personality. Not only as a TV journalist, but you can jump into print media journalists, online media to the radio.
Public relations
Ambivert personality is suitable for this career because it is someone who is flexible and can adapt to existing situations. In this career, you are required to be able to establish extensive networking and communicate well. Apart from good public speaking skills, it also requires a good public image.
HR
In this career, communication skills and being a good listener are very important. In addition, firmness and thoroughness are also important things if you want to become HRD. An ambivert personality figure can be a good HRD, because of his assertive, critical and analytical nature.
Teacher
The next job that is suitable for an ambivert figure is a teacher. Teaching is a very noble job, you can impart knowledge to others. An ambivert who can understand other people's feelings and can control the situation is very important in a good teacher. 
Talking about teachers, the world of education is now increasingly adaptive to technologies. Schools are now starting to use School Management Software. to create a healthy learning environment for students, maximize teacher performance, and engage parents in learning through an integrated platform.
Also read: The Most Excellent Strategy for Implementing On-the-Job Training (OJT)
Conclusion 
Ambivert is someone who is balanced and flexible because they can control themselves in various situations. People with this personality tend to be special because they can develop their potential well.
As an HR, knowing the personality of his employees is one of the important things. From the personality of the employee, we can understand more deeply about the character of the employee.
HashMicro is the best HRM Software provider company for enterprises. Automate your HR and employee administration tasks. Starting from calculating salaries and PPh 21 to managing recruitment documents such as resumes or CVs, and other operational activities with HR Software and the most complete payroll application.