In the business world, the term partnership is probably familiar even to ordinary people though. Essentially, a partnership is a form of cooperation between two sides on the basis of an agreement and mutual necessity in order to improve the performance of a particular business or goal. Thereby improving the outcome.
In some partnerships there are individuals working in business, while the rest may include partners who have limited participation with limited liability as well. Partnerships can be quite helpful for your efforts in business marketing automation system. However, do you already know the ins and outs of partnership? If you want to learn more, please read this article. Happy reading!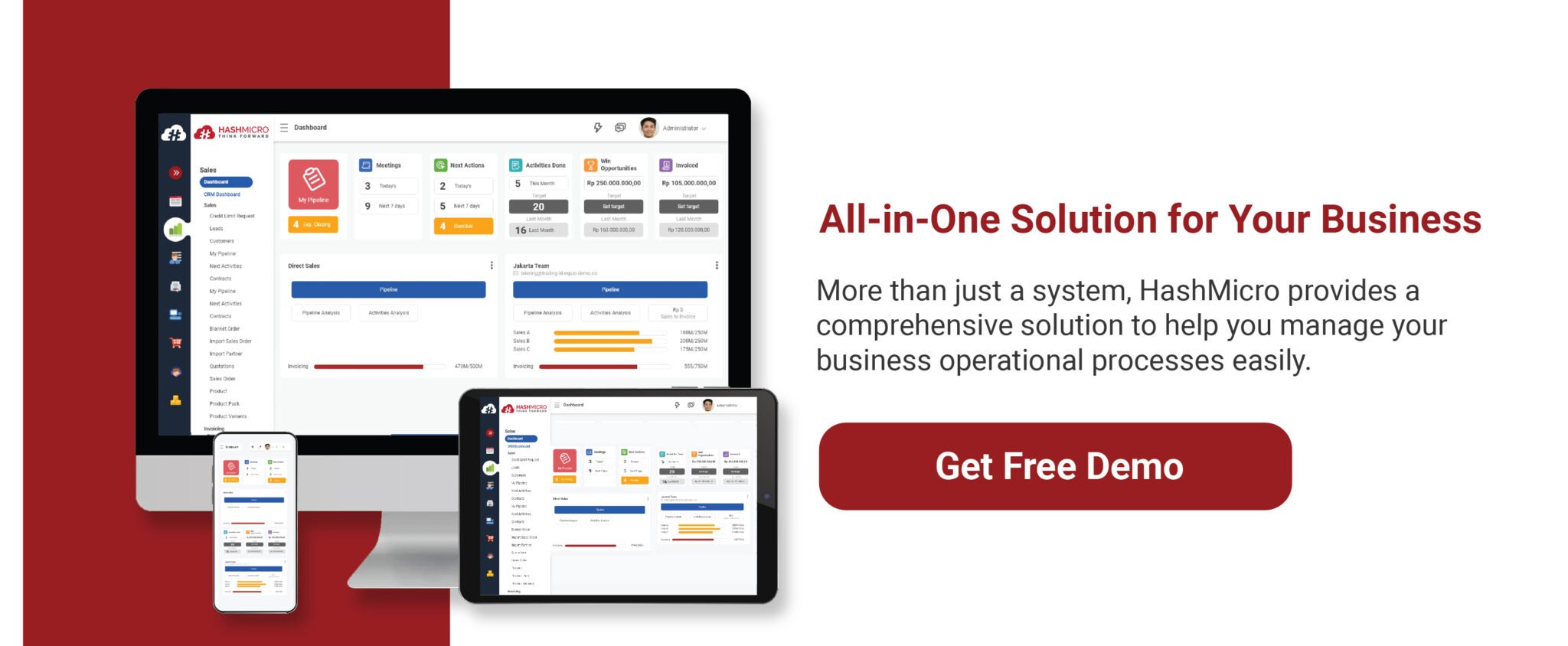 Table of Contents
Partnership Definition
According to Thoby Mutis, the partnership is a strategy by two or more parties over a period of time to achieve benefit together according to principles of need and mutual agreement. The desire of both sides to cooperate in principle is based on the desire of each party to meet the needs of the other's business.
These business partnerships are similar to long-term personal relationships in some ways, including:
Between two or more individuals and businesses raising their funds for the same purpose
Combining their resources, skills, and knowledge to a common purpose
Equally responsible for the results of mutual action, which can result in both profit and disadvantages.
Also read: Investors: Tips for Getting Funds from Them
Strategic Partnership
The strategic partnership is a partnership in which the two sides (or more) of the brand collaborate to help each other reach the objective of marketing. Like expands market coverage, or increases awareness through the core audience of each brand. 
In order for the partnership to take shape, each party would offer the advantage to be synergized. Therefore, the strategic partnership can be more complex and different than any other conventional partner. Because it requires more detailed planning and continuing for longer periods. If you want to increase both self-worth and organization to look good by partners. Then you need to have the skill at digging the root of the problem to get the real objective. Other than that, another skill is needed in order for the objective to be fulfilled.
Partnership Businesses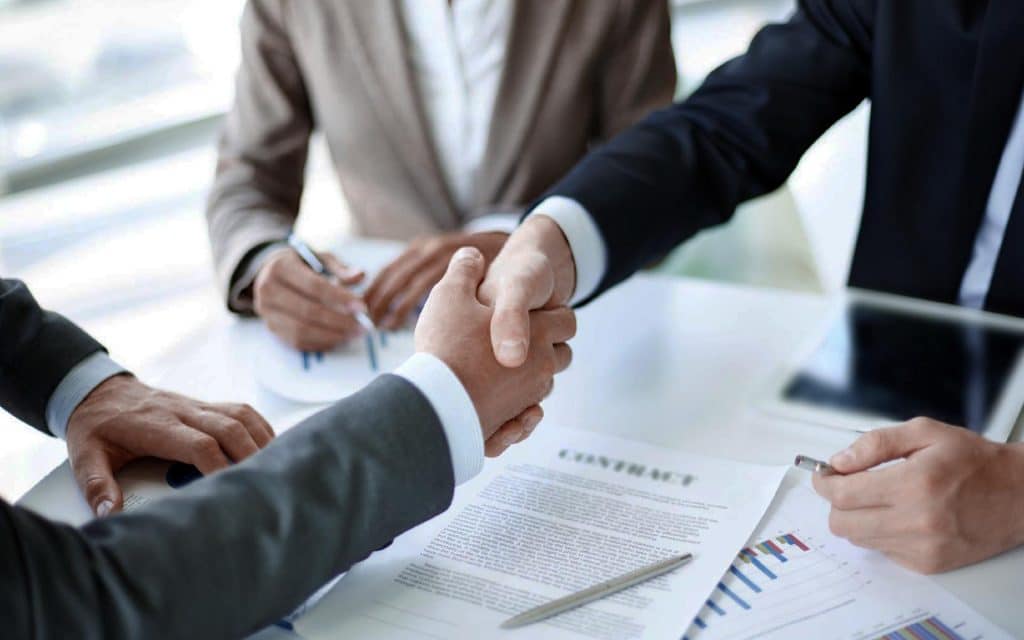 As was previously explained as to what the partnership is, the partnership is a business founded and run by many owners. Each one of the owners has made an investment into the business. The business partnership divides into three, that is a general partnership, a limited partnership, and a limited coverage partnership.
A general partnership is a partnership that participates in the day-to-day operations of the business. This type is also responsible for the owners and in the face of business-related lawsuits.
A limited partnership with one or more partners on it does not contribute to the operation. So it has no responsibilities like a general partnership.
A limited coverage partnership of engagement is a partnership that is almost similar to a  limited partnership. However, several general partners are a part of this partnership.
In general, partnership businesses offer a massive advantage, especially in capital affairs. But, partnerships have other advantages and even their shortcomings.
Brands that Successfully Implement Business Partnership
There are many great examples of co-branding partnerships out there. To show you what makes them so successful, we've curated a list of 5 examples of co-branding partnerships that can inspire your business.
GoPro and Red Bull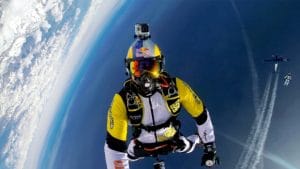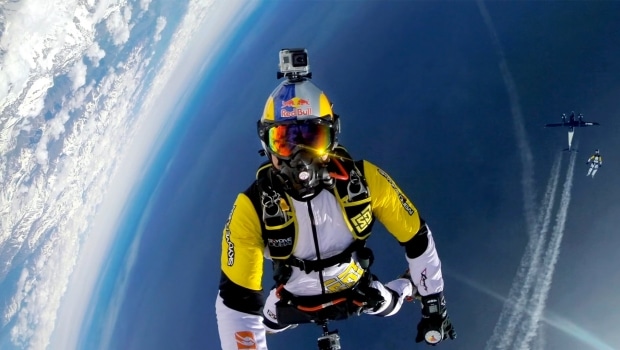 GoPro not only offers the products of portable cameras and Red Bull does not only sell energy drinks. Both have established themselves as brands regarding lifestyles, especially a lifestyle that is action-packed, adventurous, fearless, and quite extreme. These same values make them the perfect partner for co-branding campaigns, especially in the field of action sports.
To create a working partnership, GoPro facilitates athletes with tools and funds. Using products to record videos from the perspective of athletes. While Red Bull uses its experience and reputation to sponsor and run events.
BMW and Louis Vuitton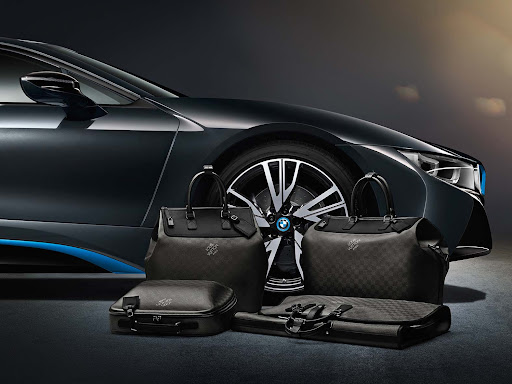 The relationship between BMW car producers and designer Louis Vuitton may not be so obvious. But it turned out that they had something in common: related to business travel, appreciates luxury, and has high-quality expertise. These values are the reason why they are in partnerships. For example, BMW created the sports car: the i8 BMW. Meanwhile, Louis Vuitton designed an exclusive four-piece set of suitcases and bags that fit perfectly into the car's rear parcel shelf.
Not only does the luggage fit perfectly size-wise, but the design and appearance of the bag fit perfectly with BMW's image: sleek, masculine, high-quality. This collaboration represents the value of creativity, the innovation of the technology between the two.
Uber and Spotify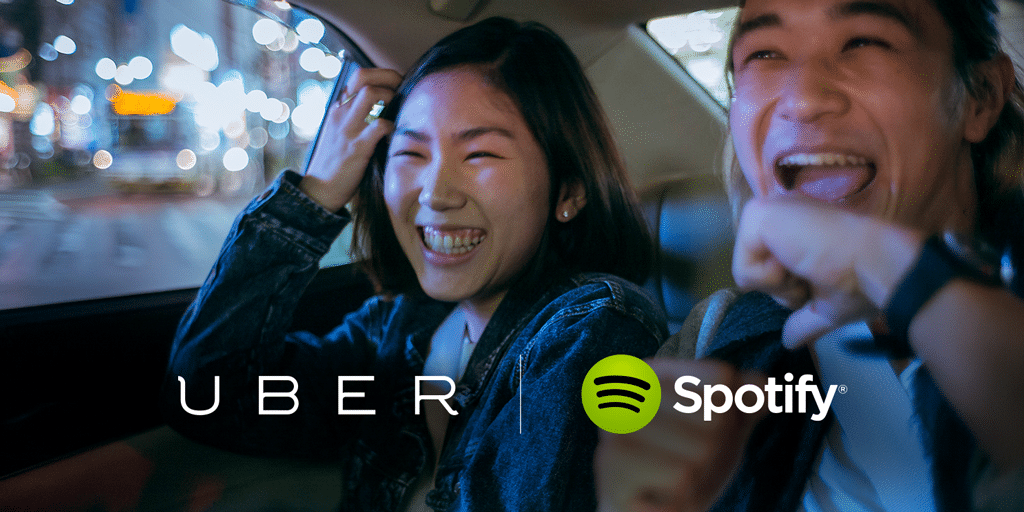 Spotify is a streaming app partnered with a ride-hailing app Uber to create  "a soundtrack for your ride." This is a great example of co-branding partnerships between two very different products, but it has a very similar goal of getting more users. This smart co-branding partnership helps Uber and Spotify fans alike enjoy a better experience thanks to this sales app. And they may be more interested in choosing Uber and Spotify than competitors because they can enjoy their next ride listening to their favorite songs.
Apple and MasterCard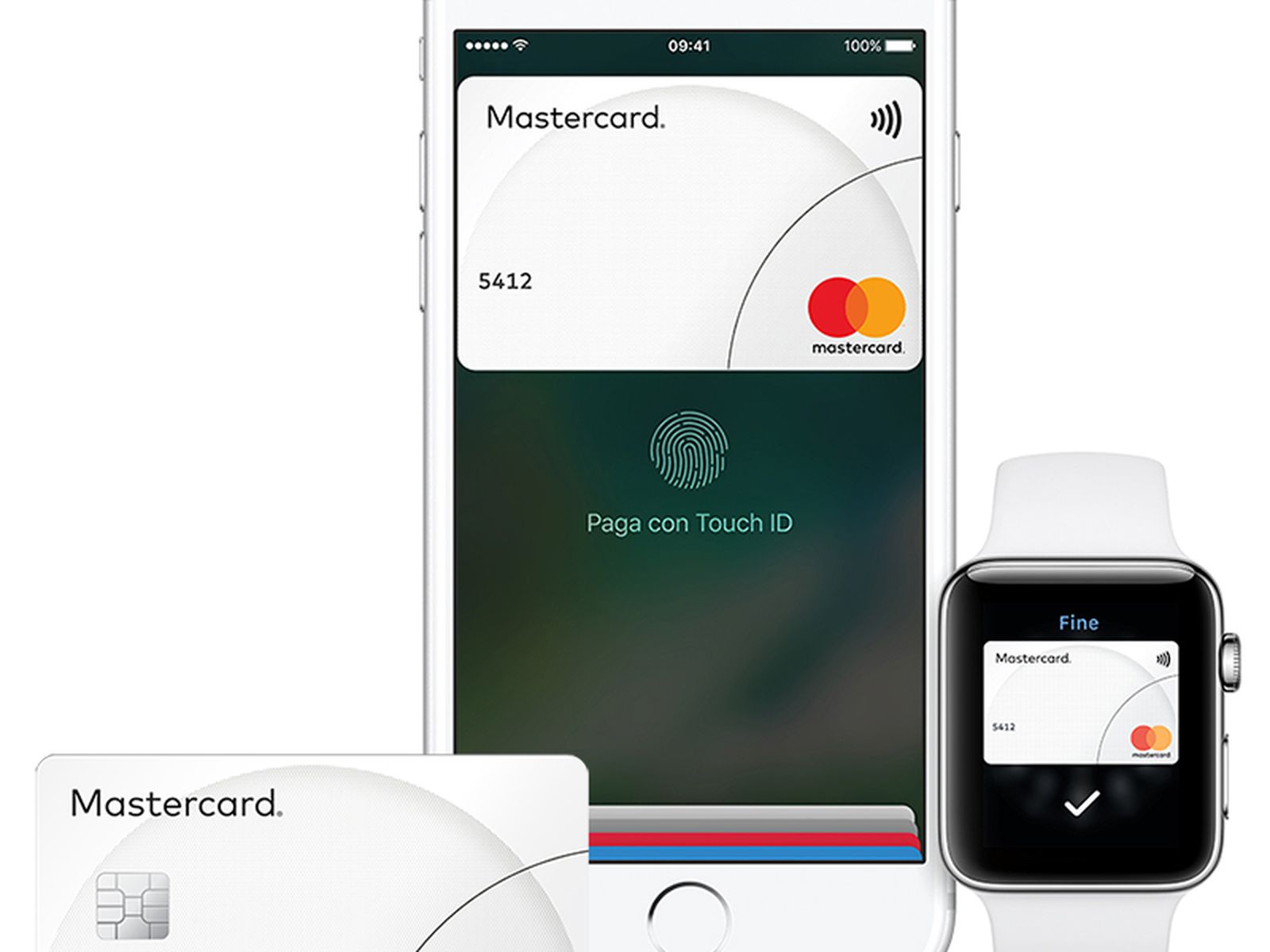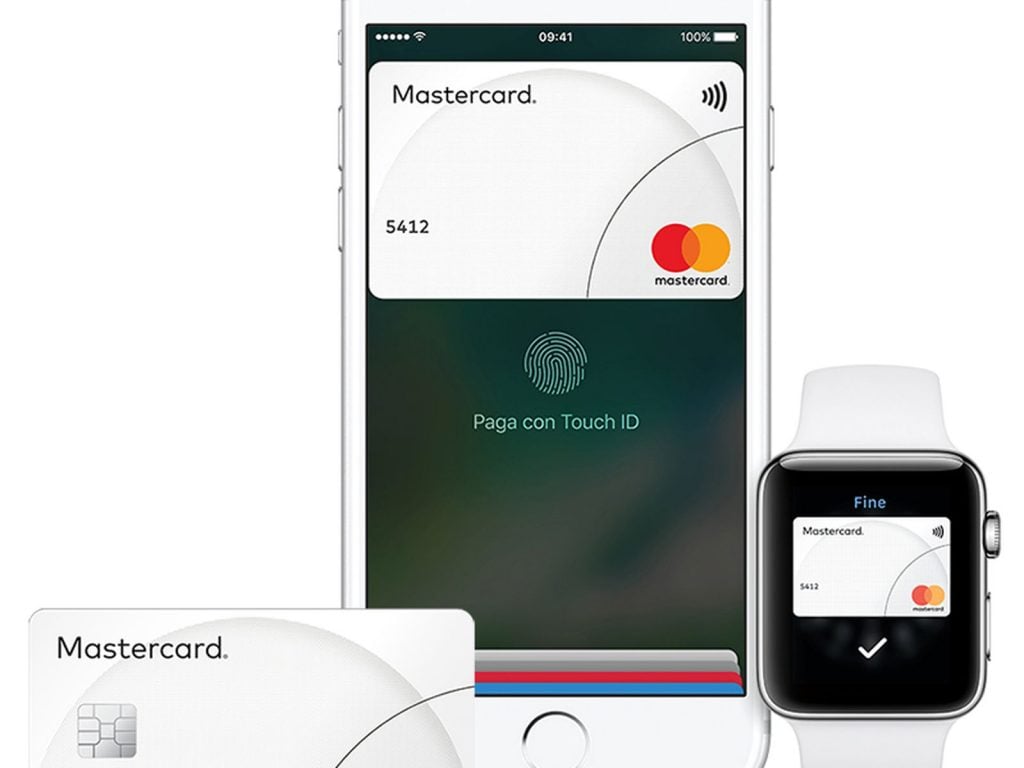 Sometimes partnerships not only contain cool projects between two companies, but they actually have practical value when companies work together. When Apple released the Apple Pay app, the brand effectively changed how people perform transactions. But for this app to work, it takes credit card companies to integrate with this technology.
But, credit card companies also face more competition themselves if they aren't compatible with the latest consumer purchasing tool. To get out of the competition, MasterCard became the first credit card company to allow its users to store their credit and debit cards on Apple Pay.
Airbnb and Flipboard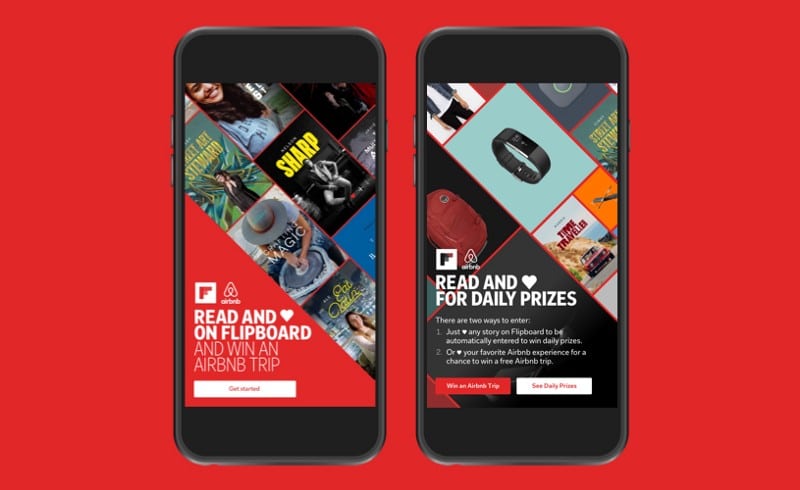 Perhaps you're familiar with Airbnb, the room-sharing app that allows you to find convenient lodging hosted by real people. But its newest partner, the Flipboard, might not have been on your radar. Flipboard is a news aggregator that collects news and topical content that users are sharing on social media and allows you to "flip" through the material much like a social media feed. 
Well, Airbnb recently teamed up with Flipboard to create an experience, which caters to Airbnb users with lifestyle content tailored to their interests and shared by people with similar interests to readers. The ongoing campaign recently led to another co-created product called Trips. Which allows Airbnb users to connect with hosts so that with that information they can serve each other's interests and encourage the use of the product as a result.
How to Finding and Choosing the Right Business Partner
There are actually no restrictions in finding business partners, but there are several ways that are commonly used by entrepreneurs, including:
Analyze current and past coworkers, friends, or family. Finding a business partner in your circle of associates, friends, or family, will provide great benefits. Because they are familiar with their skills, work ethic, most likely already have a good level of trust and communication, and a similar personality. However, establishing partners with these parties has the potential to affect personal relationships.
Join a networking group or attend a business and industrial training program. Attending events like this allows you to meet potential partners in person who are professional and operate in the same industry as you. In addition, it adds knowledge on how to manage a business and improve skills.
Choosing the right business partners is not just looking for people or organizations that are willing and able to form partnerships. But also share the same vision and business approach. Therefore, it is good to pay attention to a lot of things first, here are some tips that you can apply in choosing a business partner.
Trust levels are the most important components of any partnership that partners should have. To be able to determine the level of trust in a partner, you need to research the partner's past business transactions,  do background checks, or request references from a partner or a client who has previously worked with.
Discuss and analyze the potential future problems.
Understand all aspects of a partnership agreement before approving a covenant. When a deal is reached, invite prospective partners to sign the agreement.
Conclusion
That is an explanation of the partnership is a form of cooperation between two sides based on an agreement with the same goal. What are a strategic partnership, partnership business, and a tip that can be used to find and determine a business partner that suits you. Cooperation sometimes needs to exist in building a business to increase its profits. However, you also need to make sure in detail about each decision you choose before making a partnership. Because great risk awaits if you choose the wrong business partner.

Therefore, manage your company's cooperation with the Contract Management App. The application can make it easier for you to track the profit and loss that each project provides. With this feature, users can easily store and manage files related to contracts without storage limits. Use HashMicro's Contract Management Software to find out the progress of each project!