Online business has become increasingly popular since the development of the marketplace in Indonesia, which is so significant. We can conclude like that because, indeed, this web-based buying and selling platform benefits all parties, whether sellers or buyers. 
Table of Contents
Understanding Marketplace
The marketplace is an intermediary that facilitates sellers and buyers in cyberspace.  Usually in the form of a website or online application. Marketplace sites become third parties in online transactions by providing various sales features and secure payment facilities. Which is the concept of the marketplace itself is more or less the same as the traditional market.
The primary role of the marketplace is to provide a place for sellers who want to sell and help customers buy goods more simply and easily. In addition, the transaction itself is regulated by the marketplace. After receiving payment, the seller will send the goods to the buyer. It makes the marketplace more popular both on sellers and buyers because of the security in transacting. Of course, you can manage it by using our ERP Software.
In addition, marketplaces, e-commerce, and online shops are often associated with many people. These three things are both carrying out online transactions. However, there are some differences between the three.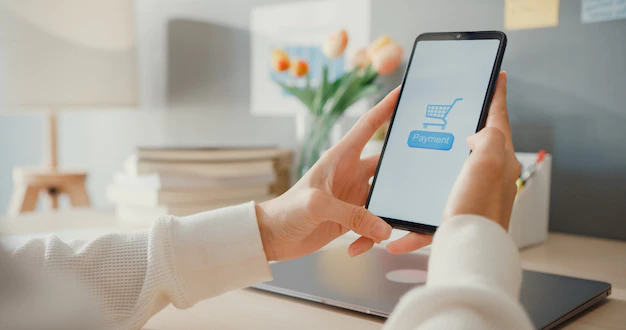 Types of Marketplaces
In general, marketplaces are divide into two types of cooperation, namely, pure marketplace and consignment.
1. Pure marketplace
In pure cooperation, usually, the marketplace only provides selling, payment, and transaction facilities for sellers. In addition, sellers have a lot of flexibility in this cooperation if we compare it with consignment cooperation. They can customize the store by changing the look, categorizing products, and choosing delivery services. However makes collaboration more flexible, provided that it remains under the regulations of the applicable platform.
Of course, because it has more flexibility, this type of pure marketplace is currently the most popular among the general public. Not to forget, in pure cooperation, buyers can also do the process of bidding prices to sellers of products freely and without binding rules of the buying and selling platform.
2. Consignment marketplace
The next type of cooperation is consignment cooperation. In consignment cooperation, the seller only needs to provide the goods and details related to the product, which the marketplace regulates in full regarding promotion, storage, delivery, and customer service. Quite different from the previous type of cooperation, in this type of cooperation, buyers can not make price quotes because the marketplace site handles the flow of all transactions.
However, some pure marketplaces have also started using consignment models such as adding 'Official Store' or 'Mall,' which shows some stores cooperating with the marketplace. 
Difference between Marketplace and Online Shop
Many people think that the marketplace with the online shop is the same. These two things have differences. Of course, the most fundamental difference between these two things is that the market is the intermediary of both the seller and the buyer. Meanwhile, an online shop is a store that does not require intermediaries. In an online shop, sellers will sell their products directly through the platform they have. 
Managing an online shop does require more effort when compared to the marketplace. Because we need to create a website, manage marketing through social media, and directly deal with consumers. Although quite challenging, managing an online store website itself has several advantages over just selling through the marketplace. Especially if you already have your brand.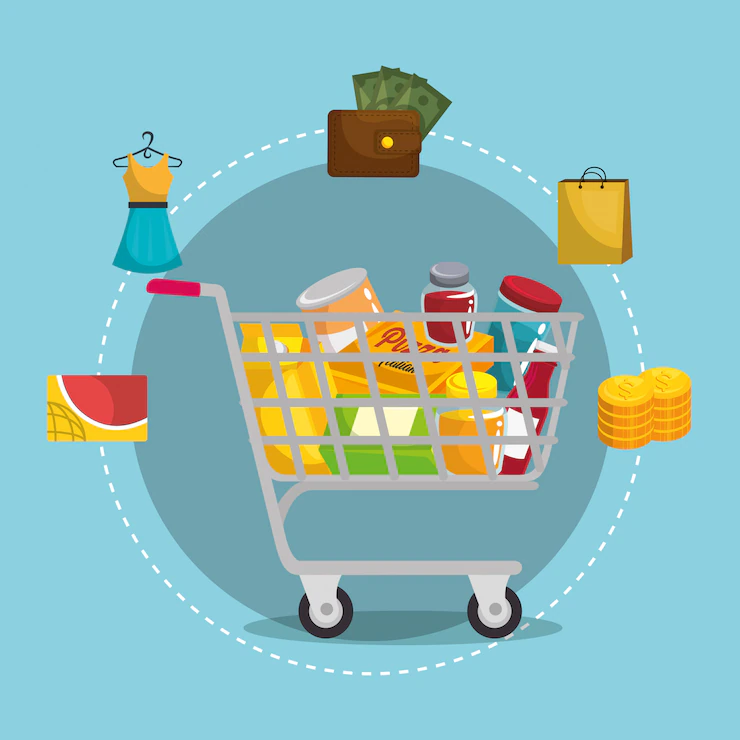 The thing that is quite profitable to have a platform on the website is that usually, consumers tend to trust online stores that have an official website than online stores that only have social media pages. In addition, based on data, 81 percent of consumers do research through search engines first before buying products online so that your online store will be easier to appear in Google search results. 
Not to forget, by managing the online store's website, we become no dependent on other parties. It has a central store whose entire management is under its control. If there is a problem or policy change later in the marketplace, we are not bothered because we have our store. And it's a lot easier to manage store purchases by using HashMicro's POS Retail Software.
Read related article: Business Ethics: The Importance of Ethics as a Businessman
Examples of Marketplaces Around The World
The marketplace industry is one of the major industries around the world. Of course, we realize that we have been able to shop online more easily in recent years. The following are the marketplaces in the world whose names must have been heard:
Alibaba
Alibaba is China's e-commerce giant. What was once a startup employing only 18 people now has over 22,000 employees. The international company's market cap recently broke $400 billion, and they currently account for 80% of online sales in China.
Amazon Marketplace
First is Amazon, the leading online marketplace in the United States, with close to $280.5 billion in net sales in 2019. Amazon is one of the most well-known marketing channels for online retailers, making it one of the most competitive.
Tokopedia
Tokopedia is one of the marketplaces that has been moving for quite a long time in Indonesia. This marketplace has become one of the largest marketplaces, with many visits of one hundred million more visitors per month. If you have an interest in opening your store, you can do it easily on Tokopedia.
Shopee
Shopee is one of the essential marketplaces, especially in the "mobile-first" country Shopee is a diversified and leading online marketplace that also provides a regular web shopping experience.
Related articles: E-Commerce: Definition, Growth, and Examples
Conclusion
After getting to know more about the marketplace, we become aware of the difference with the online shop. The marketplace is an intermediary for sellers and buyers, while an online shop is a store that does not require an intermediary. So later, you can already determine whether you want to open an online shop or a store through the marketplace. Adjust the needs of your business with its platform before deciding on a choice. 
Manage each purchase submission from each branch and get the best deals from suppliers. Our Retail ERP software has features that help integrate your online store with HashMicro ERP software. You can track all transactions that occur and manage the inventory of goods in real-time. Click here if you are interested in working with us.