Marketing refers to activities a company undertakes to promote the buying or selling of a product or service. While marketing job is including making strategies to show the words or expectations of consumers after using the products or services offered. Marketing can not only make ordinary people understand the products or services offered, but can also increase sales to grow the business. In addition, a marketing automation tool is the best way to maintain the value of the offered product or service. Amid business competition, the process will determine which products or services will make buyers stay.
Table of Contents
Functions of Marketing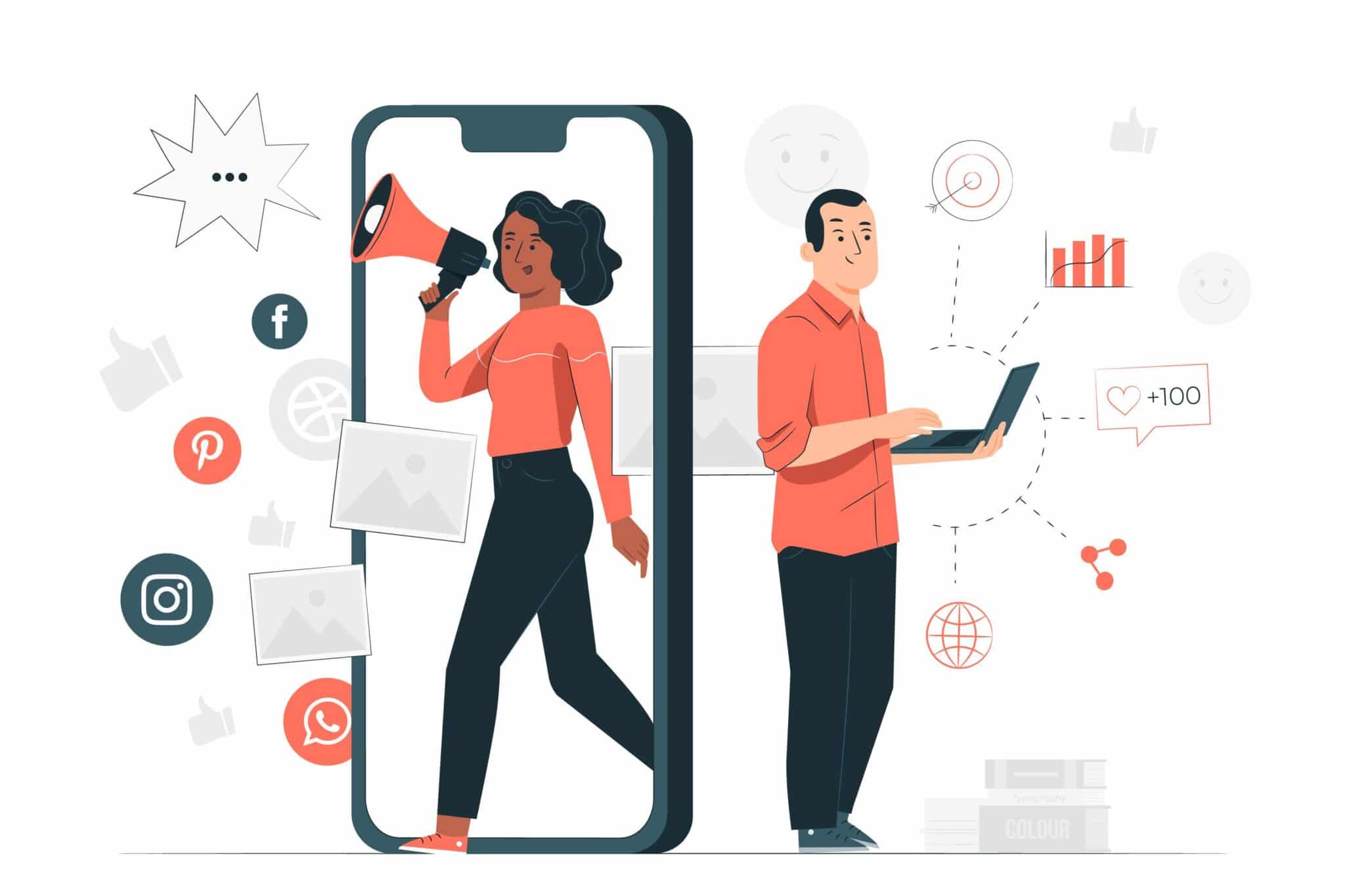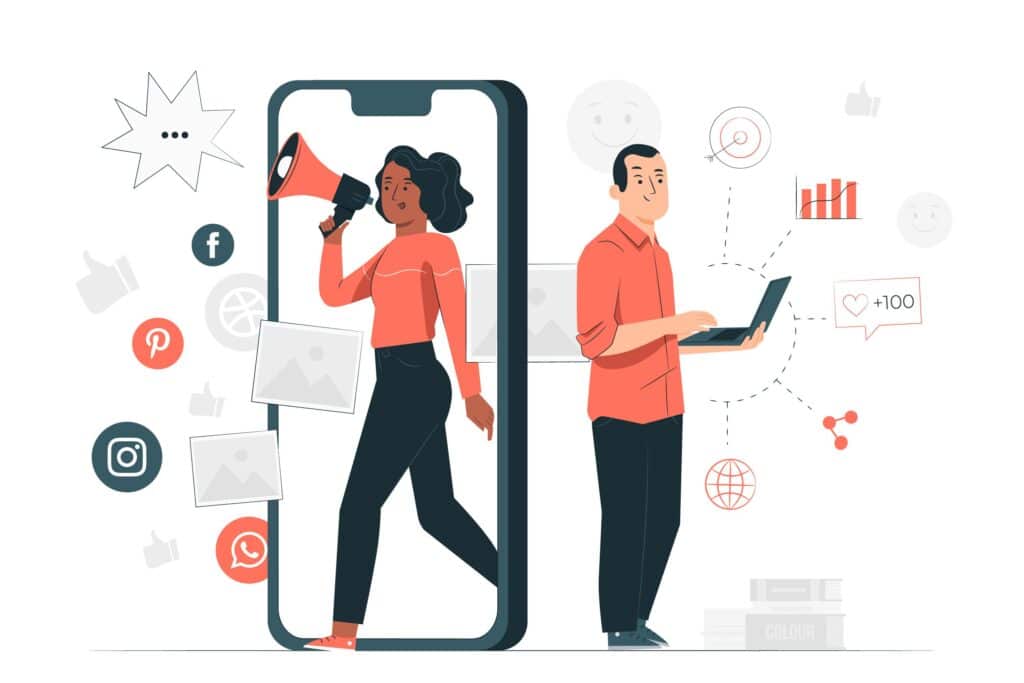 These are some of marketing's functions, including:
Exchange Function
In marketing, consumers only need to interact with marketers to fulfill their needs. Interaction means exchange, where consumers can buy products from producers, either by exchanging money for products or products used daily or for resale.
Intermediary Function
Marketing as an intermediary function is a tool for distributing products from producers to consumers that combines exchange activities with physical distribution. The activities of the intermediation function include financing, information seeking, product bundling, and others.
Physical Distribution
Products produced by producers certainly do not reach consumers directly but must go through a distribution process. Physical distribution is used to transport and store products for the distribution process. This product storage aims to maintain product stock so that there is no supply shortage when consumers need the product. So later, customers can get and use the product.
Examples of Marketing Job
Business promotion
The first marketing job is to do business promotion. Promotion is an activity to introduce a business' products or services to the community. This promotional activity is usually through various media, such as television, radio, newspapers, and the internet. Not only introducing products, but promotions are also often carried out by giving bonuses to consumers who make purchases of promoted products. The rewards offered are discounts, souvenir gifts, vouchers, guarantees, and others.
Generate sales
The ultimate goal of marketing work is to bring in sales. Product sales can signal that marketing activities are going right and making a profit for the company. With POS software for retail, you can organize promotions, monitor inventory, and create sales reports in one platform.
Explore research and development
Marketing is not done just by directly promoting the product without knowing the ins and outs and also our target consumers. In this marketing job, a marketer is obliged to explore research and product development to match what the target consumer wants. Marketers must also collect all information and convey it to the company to maintain and improve product quality.
The realization of the marketing communication concept
One of the essential marketing jobs is creating and maintaining communication with consumers, the community, and the environment around the company. This well-established communication will lead to cooperation and beneficial results for all parties involved.
Marketer's Responsibilities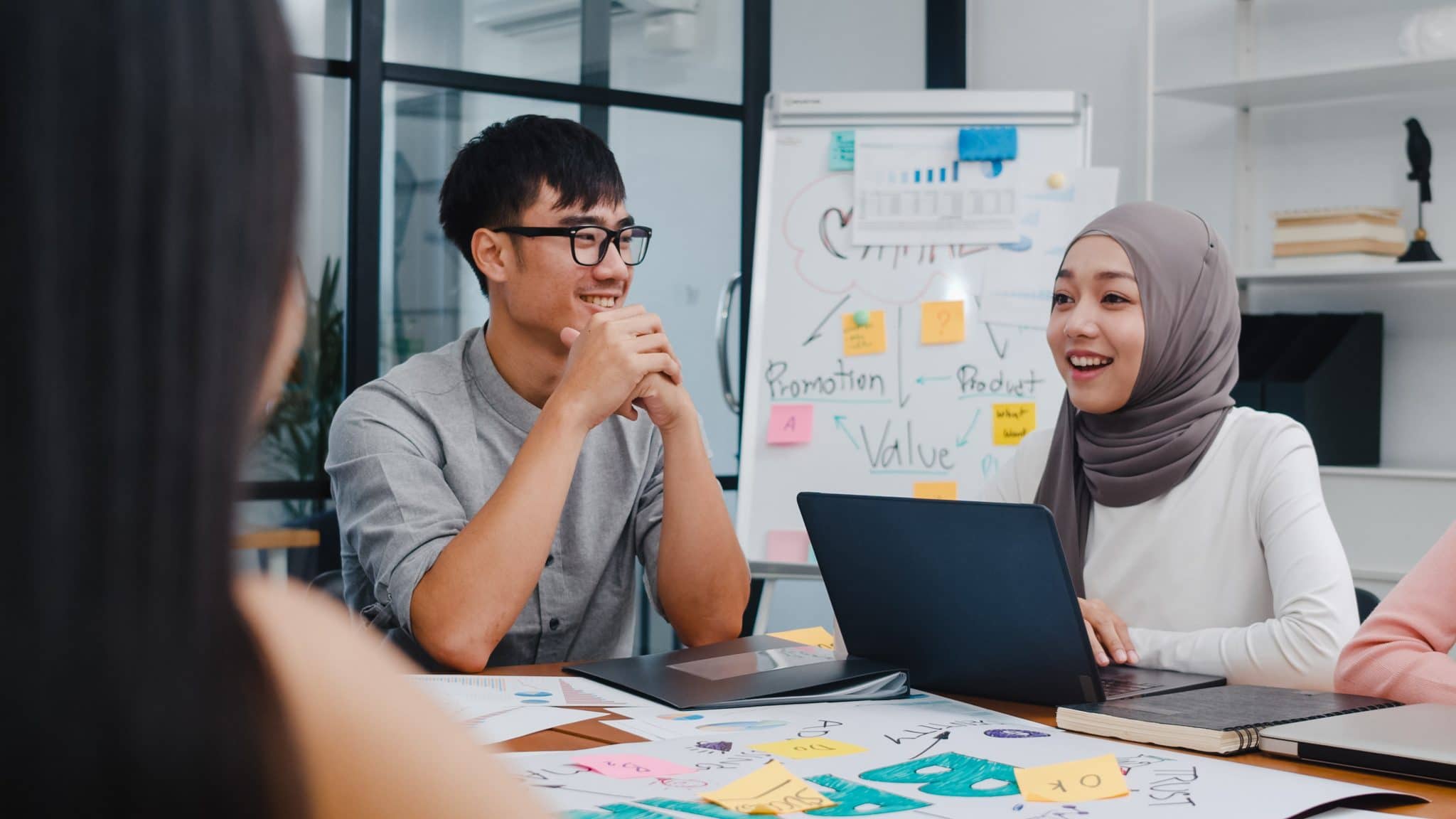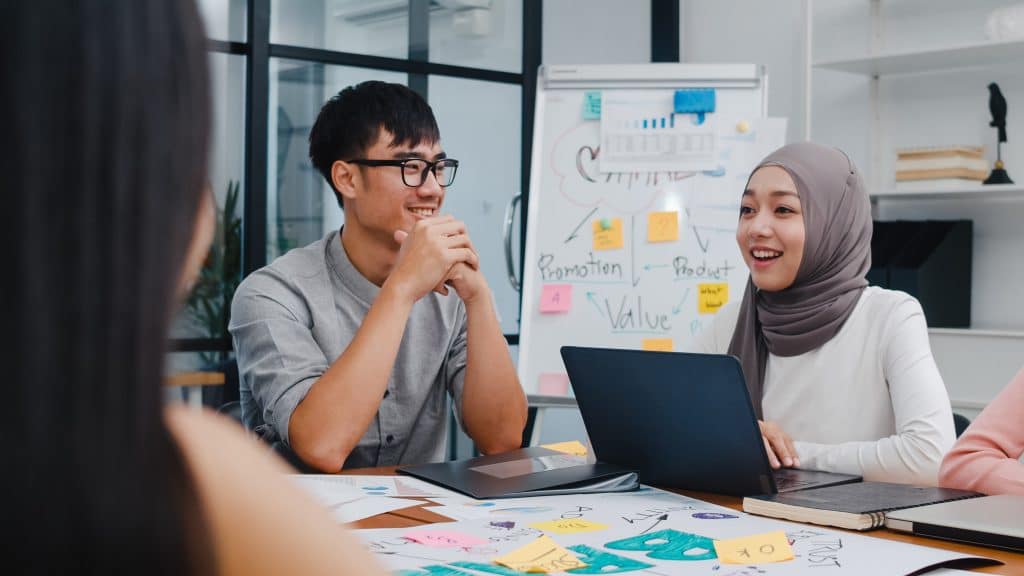 Listening to customer needs
"Your customers don't care about you; they only care about themselves" is a quote from Steve Jobs that perfectly describes the responsibilities of a marketer. A marketer must listen to what consumers need, what kind of products/services consumers think can fulfill their desires, and so on. This information can be used as a guide for future product development.
Track trends and monitor competition
Trends continue to change, making the market's desire for a product/service also change. Businesses must be able to follow trends to continue to exist in the industry. However, it is not enough to track changing trends, but businesses must also monitor competition. The industry is not only filled by one player but countless. Therefore, companies need to monitor and analyze competitors to remain the best and attract customers.
Work value and brand
The company creates its brands to represent business as a whole. Therefore, a marketer must be able to disseminate information about the brand through images, ideas, and messages that follow the business's values.
Find and use new marketing tools
Always up-to-date on everything related to marketing is very important. Therefore, marketers must be aware of new digital trends, strategies, and tools that emerge from time to time. Especially in this era of digitalization, we can use various new media as marketing tools. Therefore, a marketer must be sensitive to things like this to convey the implemented marketing strategy effectively to the public's ears.
Coordinate efforts with company marketing partners
Marketing activities are carried out by the business itself and can work together with other partners who support the company's marketing. Publishers, journalists, public agencies, consultants, media, and others, are some examples of contributors who can help with business marketing.
Innovations
Suppose a marketer has been able to monitor changes in trends, competition and obtain information from consumers about the products and services provided by the company. In that case, we can use this data as material for innovation. Innovation can be in the form of product innovation and innovation in marketing techniques, marketing media, and all aspects that can support product marketing.
Communicate with all parts of the company
The company is a chain of members who share a common goal: to fulfill its mission and maximize its profits while respecting the principles of business ethics. The marketing department has a significant role in maintaining the harmonious working relationship between every company. Therefore, the marketing department must ensure that its actions are in line with the company's overall goals.
Help improve sales and customer processes
Not only promotion, but marketing is also responsible for sales. Sales will occur if the marketing strategy used follows the intended target market. Therefore, a marketer needs to be able to identify their customers clearly and in detail.
Manage marketing budget and calculate ROI from advertising
Although several marketing steps do not cost money, to get maximum results, companies usually use various media advertisements for product marketing. Therefore, the marketer needs to manage the marketing budget and use it as effectively as possible not to go to waste with accounting software. Marketing activities are an investment of time, cost, and energy. Similar to other investments, the company needs to measure whether the investment is achieving its intended purpose.
Define a strategic marketing plan
A company must do marketing with strategic planning. The type of strategy used varies depending on the promotional needs of each company. This strategy is helpful so the company can achieve the objectives of product marketing with appropriate efforts. So there is no ineffectiveness of time, cost, and energy investment in delivering marketing campaigns to the public.
Conclusion
As a marketer, the functions, responsibilities, and marketing jobs need to be carried out correctly to convey existing business marketing strategies efficiently and effectively to consumers because a successful marketing strategy can help a business to achieve maximum profit.

Simplify your company's marketing jobs with the best Marketing Automation System from Hashmicro. Create attractive emails with interactive building blocks, increase engagement through WhatsApp and SMS marketing, and know each campaign's performance through open rate configuration reports, click rates, bounce rates to integrate marketing automation with CRM leads to facilitate segmentation of prospects.
Related Articles: