Management by objectives (MBO) tries to enhance an organization's performance by creating goals that management and workers agree on. Having a voice in goal development and action planning stimulates employee engagement and commitment and aligns organizational goals. A manager and an employee agree on performance targets and then construct a strategy to accomplish them. It is intended to improve employee engagement and commitment while aligning organizational goals.
There are five steps of MBO: Define goals, discuss them with workers, promote participation, monitor progress, and assess performance and rewards. Critics of management by objectives say it encourages workers to reach objectives by any means, sometimes at the company's expense. HashMicro's HRM Software may automate your company's administrative activities. You will be able to maximize efficiency and advantages by employing this method. To get HashMicro's pricing calculation for HRM Software, click here!
Table of Contents
Definition of Management by Objectives
Management by Objectives (MBO) is a tactical method for raising an organization's performance. Management defines and communicates the organization's objectives to its members to accomplish each goal. The MBO strategy involves monitoring and evaluating each employee's performance and development against the set goals. Employees are more likely to complete their commitments if they establish objectives and decide their path of action.
Example of Management by Objectives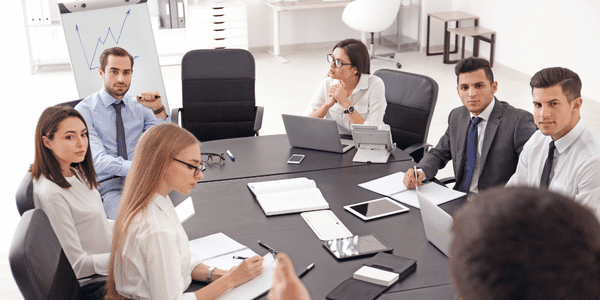 With its personnel, a corporation might establish various objectives. Management by objectives for a contact center may boost client satisfaction by 10% while cutting call durations by one minute. Now it's up to us to figure out how to get there. Once chosen, it's important to win over staff before tracking their progress, giving feedback, and rewarding those who do well.
Also read: Human Resources Management System: Definition and Benefits for Business
Advantages and Disadvantages of Management by Objectives
Like every other management strategy, MBO has advantages and disadvantages. While some criticisms claim that MBO is only effective in the short term, others contend it has long-term benefits. The fact is that, depending on the circumstances, management by objectives offers both benefits and drawbacks. Let's examine them both together.
Advantages
Employees take joy in their job and are given objectives that fit their abilities, skills, educational background, and those they are confident in achieving.

Giving workers specific objectives increases their feeling of significance, increasing their productivity and

brand loyalty

.

There is good interaction between management and staff.

Management may establish objectives that result in the company's success.
Disadvantages
MBO often overlooks other aspects of a business, such as conduct culture, a

positive work ethos

, and opportunities for engagement and contribution.

Employees are more pressured to accomplish the targets in the allotted time.

Because employees are willing to use all means necessary to achieve goals, job quality may suffer due to shortcuts.

If management only uses MBO to carry out all duties, it may cause issues in other areas.
Also read: Why Human Resource Management is Important for Employee Retention
Management by Objectives Process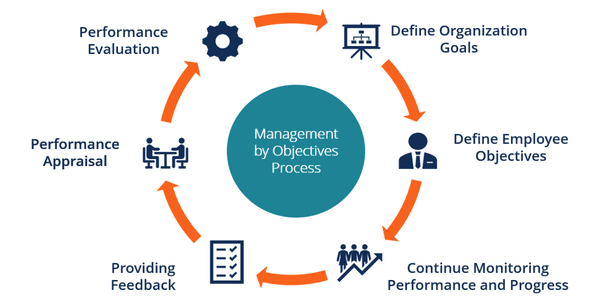 MBO contains five important phases that systematize management planning, influencing the efficient and successful attainment of individual and organizational goals. To examine the practical relevance of MBO, you can summarize organizational and individual goals. Implementing this method requires setting corporate goals and translating them into individual objectives team members may follow.
Define your organization's goals
Setting goals serves several functions and is essential to any company's success. When defining objectives, it must include numerous different kinds of managers. Supervisors create temporary goals by focusing on what the organization can and should accomplish in a period of time.
Define your employee's objectives
After briefing workers on the broad objectives, strategy, and methods, managers may help subordinates set personal goals. In a one-on-one discussion, subordinates will inform managers of their aims, goals, and resources. They might then discuss which objectives the company or department would deem realistic in a preliminary manner.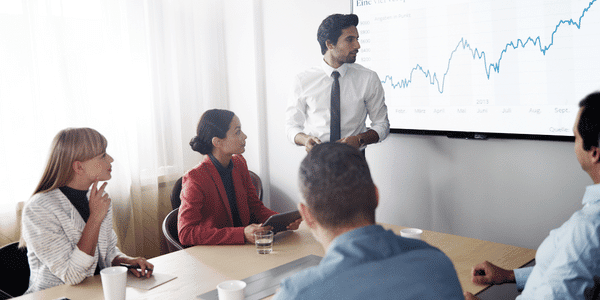 Monitor performance and progress continuously
Step two's goals must be quantifiable so workers and management may evaluate how successfully they're reached. Management by goals is vital for boosting manager effectiveness and monitoring staff performance and advancement.
Evaluate performance and provide feedback
The MBO framework calls for the involvement of the relevant management to carry out the performance review. In MBO, continual feedback on performance and goals allows workers to monitor and modify their behavior. Frequent formal assessment sessions allow bosses and subordinates to review progress toward goals and provide further comments.
Performance appraisal
This stage contains candid comments on what each employee accomplished and did not accomplish. Within management by-objectives firms, performance reviews are a common way to assess an employee's performance.
Also read: Best HRM Software for Singaporean Companies
Conclusion
So, management by objectives is a company management system that is carried out based on objectives agreed upon by managers and employees. This strategy has advantages, one of which is increasing the enthusiasm and motivation of each employee. One more thing that the company must remember besides MBO is financial management. This is important because it will greatly determine the company's financial health.
However, to make it easier for your company's HR to manage goals and others, you can use HRM Software from HashMicro. This application will help you prepare financial reports that you can access whenever and wherever you are. Apart from that, its exclusive features will also make it easier for you to carry out your activities, business people, and entrepreneurs in the country. You can immediately enjoy the free demo of HashMicro's software by clicking on the link here!