A business definitely has a lot of ideas, but one of the biggest challenges is to turn those ideas into a plan. Lean canvas business methods are one thing for you to try, though still unfamiliar but able to help you get to the core of your idea. It is important to note that having solid ideas does not mean that it is easy to write and work on, but they can be much more complicated. Some beginners who are just starting their businesses may not know more about the lean canvas. Here is a complete review of what lean canvas business models are for developing your business for the better.
Table of Contents
Lean Canvas is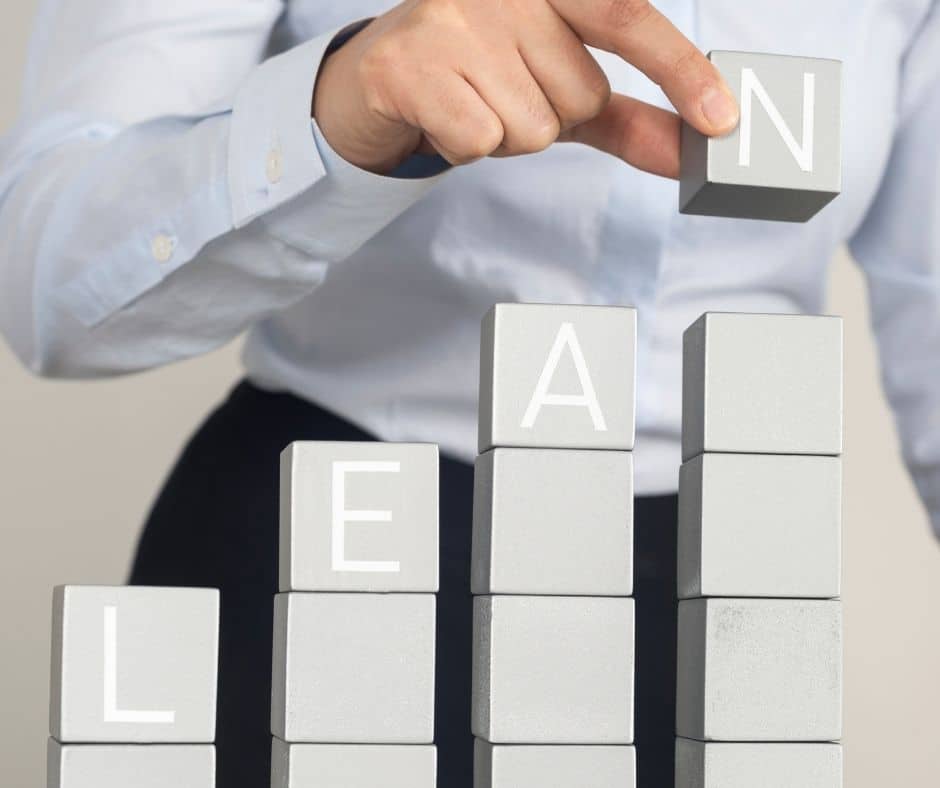 The lean canvas is the template of a business plan for entrepreneurs or businessmen to help them work out ideas to make them easier to read and understand. Ash Maurya was the first to make a lean canvas. The template is an adaptation of the Canvas Business Model by Alexander Osterwalder.
This sheet features a number of blocks that help in placing important points in order to change business ideas into more concrete. In addition, this template is very efficient for business, especially when building business ideas. The lean canvas is also useful for measuring the risks and uncertainties of business.
Basically, the lean canvas business model is intended for entrepreneurs to make it easy to create a clear and simple business idea. The lean canvas plan model makes it possible to visualize the entire business plan in one simple look.
Functions of Lean Canvas
The lean canvas model provides various benefits for planning business ideas, both based on their strengths and when compared to the canvas business model. 
First, an entire kind of business can use it. This model is an adaptation of the canvas business that has been mapped in view of entrepreneurs. Business canvas modeling is hard to apply to new business ideas. Therefore, the lean canvas was designed to work for a  beginner's mindset and help build their ideas. So entrepreneurs can focus on identifying each problem and solution.
In addition, it can make an unfair advantage so to be sure to own something that will help them to stand out. Lean canvas contains a limited sheet and box to summarize the main points into the most important information. So each idea becomes easier to understand, and it encourages entrepreneurs to think carefully.
Also read: Achieve Your Business Goals with an Effective Action Plan
Components in Lean Canvas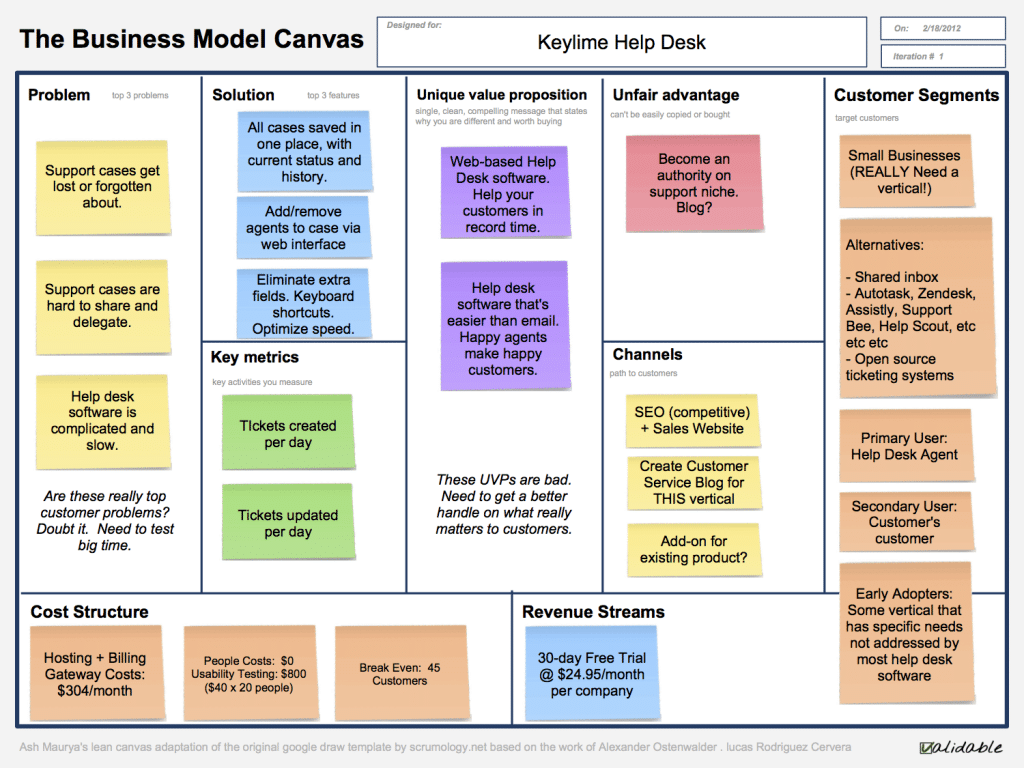 There are several components in the lean canvas business model to know the risk and uncertainty factors so that entrepreneurs can be more aware of their future business. Each component represents a key aspect needed in business as follows:
Problems 
In the problem, the box contains a summary of business-related problems. Every customer must have a series of problems they need to solve. In this box, try to list the high-priority issues on your customer segments. With the problem solved then it can offer any product you have. 
Customer segments 
Customer problems and segments have intrinsic relationships – without customer segments in mind, then you can't think of their problems, and vice versa. 
Unique value proposition
At the center of the components, the UVP is a value owned by the product you spend compared to other products. The way to understand it is to think about why you are different and why your customer segments should buy or invest their time.
Solution
Finding solutions to this problem is central. You won't get it in the first place, but it's not a problem. The solution is the offer you give the customer when he or she uses the products you put out. Offers can vary and can adjust to the needs of customers.
Channels
The channel is your way of reaching customer segments. Remember that in the early stages, it is important not to think too much about scale, simply focus on learning. So it makes it easier to think of which channels will give you sufficient access to customer segments while giving enough learning.
Revenue streams
The revenue stream is a source of business opinion you get from customers. This income you can use to improve business, hire employees, investments, and others. On these components it is necessary to determine business prices depending on the type of models, however, it is very common for startups to lower costs, even offering them free to attract customers. But that may cause some problems. 
Cost structure
On this component, you make a list of all operating costs for bringing this business to market. Starting from the manufacturing process to marketing and advertising. Then can use these costs and a potential stream of income to calculate the break-even point (BEP).
Key metrics
Key metrics are a step that should customers take if using our products. Provide more efficient measures than the problems in the first part. Any business, whatever industry or size, will have several key metrics to monitor performance.
Unfair advantage
An unfair advantage is an advantage that belongs to your product. It can include inside information, a dream team, professional support, existing customers, etc. These advantages cannot be imitated however, they can be done by cooperating with other agencies. So it's good to think about what you don't have so someone else can buy.
Conclusion 
As entrepreneurs, business development is always experiencing increases and decreases. Therefore it is necessary to check regularly in order to know a problem's obstacles so as to find the correct solution. With lean canvas into a scrap, it can fit you with all the ideas you need in business.
Furthermore, the lean canvas would also encourage entrepreneurs to pay more attention to the value of the products. After understanding what a lean canvas business model is, you can apply it so that the business idea will be well actualized. Now you can easily organize business spending through integrated ERP Software with the most complete features of HashMicro. With benefits such as automatically collecting data, increasing productivity and preventing financial problems, and taking full control of companies easily.