Currently, in the college period, many students have already begun their careers. The career journey begins with many points, the one you can do is through the internship. Then, do you know what benefits you will get when you become an intern? Final-year students and recent graduates looking for job experience often take part in internships.
Nowadays, there is an increasingly high demand for students. So, to get directly involved in the field, it is necessary to gain experience by following a self-development program. So they can identify real problems before they are actually jumping into the world of work or society. In fact, some universities have made internship an experience as one of the requirements of student graduation. in addition, interns usually get certificates that they can use in the future. Certification & Training Management System can help you to create certificates automatically, according to the participant's name and training results.
For those of you who want to know more about internships that can support your career, check out the following article!
Table of Content
What's an Internship?
The internship is a work training program organized by an institution or company to someone who will be mentored so that they can get the necessary skills and networking. This is what you can use as career support in the future. 
This program is designed for students who are nearing graduation and wish to get job experience before making a big jump into the world of employment and the community. This internship takes place within one week to twelve months. An intern may be paid or voluntarily depending on the institution or industry and the intern.
The main purpose of the internship program is to help someone get mastery over a particular skill in place. Furthermore, because interns already have experience, it is meant to help them be more prepared for work. This internship program gives students an opportunity to apply what they learned in college. Competency Management System helps you improve your employee performance to meet the standards desired by the company.
Purpose of Internship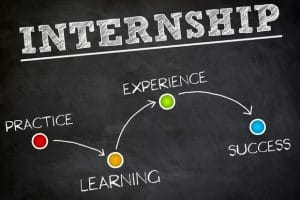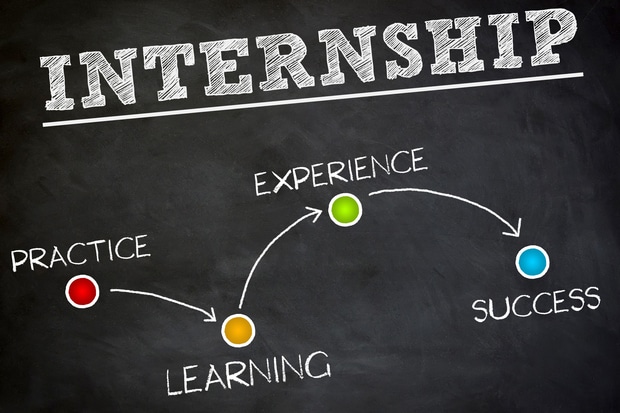 Also, your internship allows you to see how the job environment is and what you would expect to pioneer a profession. For example, an internship in a startup will allow you to assess your liking for the energetic and hectic culture.
Taking part in internship activities increases knowledge and experience, which will give you greater confidence and a sense of accomplishment that will attract prospective employers. Not only that, after completing your internship can also improve communication, organizational, and teamwork skills which will all be useful for future careers.
With the internship, you can help make connections, such as mentors who can provide helpful information and help guide you throughout your career. It will likely get a reference to future work, as mentors have known your performance and competence.
Baca juga: This Is How to Get Your CV Detected at ATS (2021)
The Benefits of Joining Internship
The obvious benefit of the internship program is getting work experience. But there are actually many other benefits that interns will get from the company. Among the following:
Adding new connections
During the course of the internship, you will be able to meet new people, which is an advantage because it adds to working relationships. A working relationship in the professional world is one of the most valuable things that can contribute to a person's career. One of the working relationships is the boss who becomes the supervisor of the interns. He could be the first partner and mentor of an intern in a career. Furthermore, interns can get to know each other's colleagues in the company.
The growth of networking
In the internship activity, the networking developed is certainly not random. This is because you'll get networking that contains, like with people who have professional abilities in various fields. You can use this as a stepping stone in achieving your dream goal.
Communication skills an internship program
Indirect communication skills will become honed and developed when undergoing an internship program. Skill in communicating is one of the most important ingredients for an employee in the world of work. Because the environment and atmosphere are different from the environment you have experienced, where the one with the internship program needs to adapt. It would certainly benefit you to have even an impact on your career life in the future.
Be able to practice the acquired knowledge
You must have studied, both informal and informal forms. An internship is an opportunity and a place for the person who lives it to actually apply and prove the knowledge you've got. Furthermore, if the field of work conforms to the department or the orientation of the intern candidate. So the potential to apply your knowledge is increasingly wide open.
If the apprenticeship does not match the field you are learning, it will be difficult to apply the knowledge you have already learned. Basically, the intern had a chance to learn, no matter whether they were wrong or right. Such mistakes are likely to become a learning material in order to be better.
Add work experience to complete a CV
It cannot be denied that at this time of hiring new employees, the human resources department will prioritize the CV whose experience is interesting. Because the program of internship does not all get the opportunity. This would certainly be advantageous for someone who has completed his internship program somewhere, especially if there was an achievement or benefit in the company where the internship was previously.  So when applying for a job opportunity to get a job interview became higher. 
The opportunity to be a full-time employee
The last benefit an intern can get is to have the opportunity to become a permanent employee in the company. The company or institutions usually always conduct internal assessments of the achievements of their interns. As a result, interns who work brilliantly and satisfactorily will have a great chance of being recruit by companies.
Conclusion
These are the discussions of internship, purpose, and benefits for interns. This gave many benefits both to the intern and to the company. When your company is recruiting for an internship program, it's a good thing you pay attention to some explanations related to the internship above.
However, there's no need to worry because nowadays you can manage such recruitment online using Eva Talent Management from HashMicro. With this system, you will easily manage the recruiting process of employees, start job listings, interview scheduling, and onboarding process only in one integrated application.