Many college students have already started working while they are still in school. There are many ways to get started on a career path, and internships are one of them. Then, do you know what benefits it will give you? Seniors and recent graduates often do an internship to get work experience.
Students are expected to have a lot of skills and knowledge, so you need to get experience through a self-development program. They can figure out the real problems before they start working or living in the real world. Some universities even require their students to do internships to graduate. Interns also often get certificates they can use later. The Certification and Training Management System can help you automatically make participants' certificates based on their names and how well they did in training. Check out the following article if you want to learn more about internships that can help your career.
What is Internship?
An internship is a work-based learning experience provided by an organization. It aims to develop relevant skills and establish professional connections, building a future career pillar on this.
Students who are close to graduating and would benefit from gaining job experience before entering the workforce and society are the target audience for this program. Internships might range from a few months to a whole year. Depending on the company, internships might be unpaid or paid.
Internships are designed to give participants hands-on experience in their chosen field. Interns have prior work experience. Thus this is also intended to improve their employability. The internship program allows students to put their classroom knowledge into practice. The company's competency standards could aid with a Competency Management System.
The Goal of Internship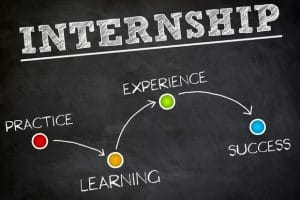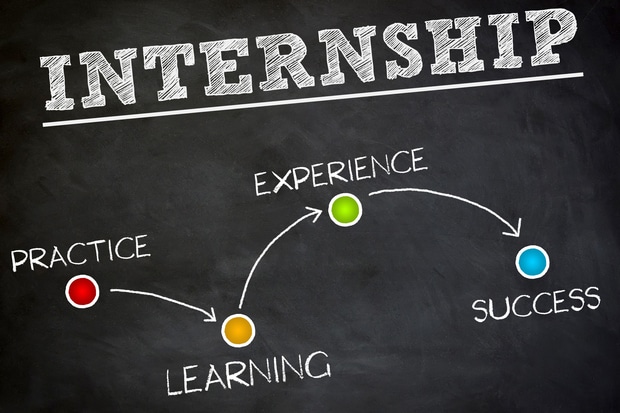 An internship can give you a taste of the atmosphere you might anticipate encountering when you launch your career. Interning at a startup, for instance, is a great way to find out whether or not you thrive in a fast-paced environment.
Taking part in internships increases knowledge and experience and could give you greater confidence and a sense of accomplishment that will attract potential employers. After completing the internship, you can also improve your communication, organization, and teamwork skills, which will be helpful in future careers.
Like a mentor may provide guidance and help you learn new skills, an internship can help you develop contacts in your field. In all likelihood, your mentor will be willing to provide you with a reference for future employment based on their knowledge of your performance and abilities.
Also read: This is How to Get Your CV Detected at ATS
Benefits of Participating in an Internship
Gaining valuable job experience is an internship program's primary advantage. However, there are a significant number of additional benefits that interns working for the organization can gain. The following are some of them: 
1. Gaining new connection
You will have the opportunity to meet new individuals while participating in the internship, which is beneficial because it strengthens the working relationship. One of the most important aspects of one's professional life that might positively impact their career is the quality of their working relationships. One of the working partnerships involves the boss taking on the intern's supervisor role. He has the potential to be your first business partner and an apprentice mentor as you progress in your profession. In addition, interns can become acquainted with one another's co workers within the organization.
2. Networking
The network that is established via the activities of an internship is most certainly not haphazard. Because you will obtain rich opportunities through networking, such as with others with professional abilities in various sectors, this experience can be a stepping stone on your journey toward achieving your dream goals.
3. Communication abilities 
When participating in an internship program, one can hone and improve abilities related to indirect communication. In business, having strong communication abilities is one of the most crucial components for an employee. Those who participate in internship programs must adjust because the environment and atmosphere are not the same as where they typically work. It will be to your advantage to have a balanced impact on the life and career you lead in the future.
4. Knowledge implementation
An internship allows participants to put their acquired skills and knowledge to practical use while also providing a setting in which to do so. In addition, it would be better if the field of work conforms to the department or the orientation of the intern candidate. Therefore, there will be broader opportunities for you to put your expertise to use.
If the apprenticeship does not match the field you are learning, applying the knowledge you have already learned will be difficult. In essence, the intern was allowed to learn, regardless of whether they were correct or incorrect in their actions. These kinds of blunders are likely to become a source of educational information in order to improve.
5. Add work experience to complete a CV
It cannot be denied that at this time of hiring new employees, the human resources department will prioritize the CV whose experience is interesting. Because the program of internship does not all get the opportunity. This would certainly be advantageous for someone who has completed his internship program somewhere, especially if there was an achievement or benefit in the company where the internship was previously.  So when applying for a job opportunity to get a job interview became higher. 
6. The chance to become a full-time worker
The last benefit an intern can get is to have the opportunity to become a permanent employee in the company. The company or institutions usually always conduct internal assessments of the achievements of their interns. As a result, interns who work brilliantly and satisfactorily will have a great chance of being recruited by companies.
Conclusion
These are the discussions of internship, purpose, and benefits for interns. This gave many benefits both to the intern and to the company. When your company is recruiting for an internship program, it's a good thing you pay attention to some explanations related to the internship above.
But you don't have to worry because Eva Talent Management from HashMicro allows handling these hirings online. This system makes it easy to start job postings, schedule interviews, and start the onboarding process for new employees, all from one integrated application.