Accounting software is very important for trade businesses especially those that already have branches all over the world because it can keep an eye on everything. The background of this international trade exists because not all countries are able to provide their own needs for goods or services because of certain factors. Moreover, in setting inventory in each branch that is international, you need to use the best accounting software to manage your finance and get reports in real-time. This condition triggers a country to trade with another through exports and imports. Download the HashMicro accounting software price scheme to know your costs in using this software.
Thus, international trade has become important and has international benefits that can meet people's needs. Accounting software also allows you to keep track of your complete company's finances, from revenue to payables. There are modules that integrate each other after accounting software that helps you increase growth. Understand the definitions, benefits, negative effects, strains, and policies of international trade that we will explain in this article.
Table Of Content
What is International Trade?
International trade is an enterprise on the basis of mutual agreement to gain an advantage to create a global and global cycle of a trade. There are two types of international trade: imports and exports. Export is the activity of selling goods or services to another country foreign countries to domestic products.
Perpetrators of international trade are citizens of corporate owners, government institutions, or some other trading organization. Trading between countries can be one of the principal factors for increasing GDP for many countries.
This cycle of international trade involves those who offer products or services. The transaction must of course be based on international procedures. In the real sense that people from other countries don't trade internationally. But citizens of the country cycle through international trade, such as cooperation, investment, and the sale of goods and services.
In a country, people no doubt need an item or service that is not available in the country they live in. Trade between countries can help to meet the needs of citizens in each country who make the trade. For example, the country of Indonesia needs wheat, because it is not suitable to be grown in Indonesia and the need for wheat in Indonesia is relatively high, so the country imports from Australia which is the largest wheat producing country in the world.
The need for mutually beneficial trade between the two sides is certainly helpful and beneficial. For countries that need goods or services helped to meet their needs. Moreover, those offering goods and services benefit financially.
Benefits of International Trade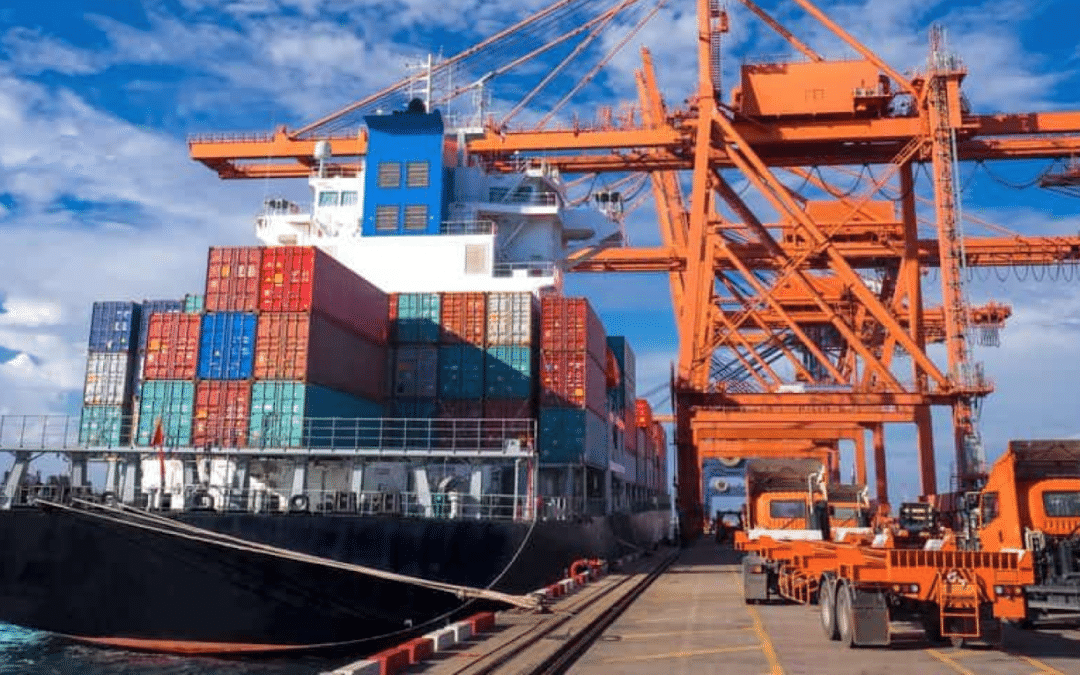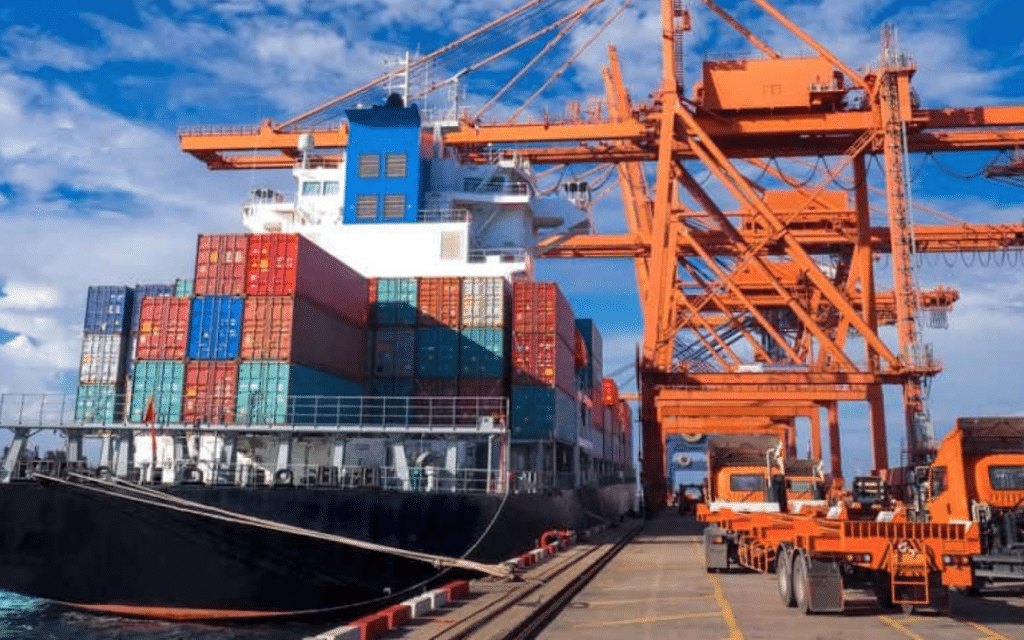 International trade has actually been running for thousands of years before Christ. As technology developed both communication and transportation, trade between countries became increasingly successful. International trade is now an important aspect of a country's economic growth, as with international trade activities, it can increase Gross Domestic  Product (GDP). International commerce is sure to bring great benefits to every country.
The following are some of the benefits that international commerce brings:
The formation of interstate relationships
Because trade between countries benefits to forming friendships with other countries. The relationship is bilateral and multilateral. Bilateral relations are those between two opposing nations that engage in international trade. Meanwhile, multilateral cooperation between countries with no regional limits can be extended across the globe.
If the relationship between countries is successful, it is likely that a second or even more partnership will expand to many sectors, such as culture, politics, education, military, and technology,  so it is not limited to trade only.
Creating efficiency and specialization
The continuing international trade activities will make one country specialize in one economic and efficient sector of the production process. That means that both the country and its people will have different specialized expertise in producing products and services as well as with faster production processes that save time and cost and increase market value.
Improving country welfare
With the activity of import exports between countries, it will certainly bring increased prosperity. State welfare indicators can be seen in the activities of its economy. International trade activities will bring producers to build their profits by scrapping sales numbers of goods or services to countries with little or no tariff resistance.
As for consumers, it can increase utility by increasing consumption without being hindered by the difficulty of obtaining goods or services that are not produced in the country. And for the government also benefits if doing international trade because the source of foreign exchange income of the country will increase if the value of exports is higher.
Opening up jobs
With wide-open foreign trade, markets would have an impact on the needs of workers, as the production of goods or services in a country is increasing. This would create new jobs opportunities for the country to accelerate the production process. Then employment is getting wider and by itself, the unemployment rate will also decrease.
The transfer of science and technology
Trade between these countries would allow a country to export technology-based products such as machinery and modern tools in countries that are more in need. The importing state will accelerate the mobilization of its technology. Therefore, international trade plays an important role as a means of mobilization of science and technology, especially from developed countries to developing countries.
Price Control
Indirectly international trade can also control prices found in domestic markets. Because the scarcity of goods that result in expensive prices can be resolved through imports to increase stock in the domestic market. But, if the country has excess stock that causes the price of goods to be cheap then it can do export activities to reduce goods.
The Negative Effects of International Trade
Every activity has a definite negative impact.  Although trade cooperation between countries provides many benefits for the countries involved, it can still have a negative impact.
Also read: Why is Cloud Accounting Software Important to Business?
Decrease in demand for domestic products
International trade would create inter-state industrial competition. An industry that has low-quality production and relatively high prices compared with others, would cause the country to experience a decrease in the amount of demand. This happens because consumers tend to look for goods of good quality but at affordable prices. 
Dependence on developed countries
In terms of goods production, developing and poor countries have a relatively high dependence on developed countries in production factors, especially related to technology. While until now developed countries still control in terms of goods consumption, electronic and automotive goods development. As a result, the poor and developing majority of countries are still consumers only.
Small industries are hard to compete
 International trade activities have the potential to restrict industry's small mobility because of constraints in the capital that are often a barrier to development. But they have to compete with national and multinational industries that have more capital.
Unhealthy competition
Governments of a country are taking steps to win the competition in international trade by creating a number of such policies as dumping and the practice of import tariffs. But the measure is not correct, because the strategy undermines the essence of international trade. It should be based on the principles of healthy business competition.
Types of International Trade
Exports are a trading activity that sells goods overseas. There are two export activities, namely ordinary exports and exports without L / C. The only difference is in the use of the letter of credit as the payment. Export operations usually sell goods overseas under the condition of L/C, while exports without L / C do not have special permission from the trade department.
Import
The import activity is the opposite of export, which is the purchase of goods from abroad. Generally, the purchase of imported goods is an item that cannot be produced locally. One of the reasons for importing is to earn money because the price of imported goods sold can be cheaper than the same goods or services produced in the country.
Barter
Barter is a type of trade between countries by exchanging goods by first determining their value. Then, when the agreement is fixed, then the next meal makes the payment not with money but with the item of equal value.
Consignment
The consignment is a consignment of items sold in the involved business agreements. In the international environment, goods to be sold and stored in international markets must wait for buyers to arrive. Making the sale can go through a free market or a trading system with an auction system.
Package deal
The package deal is an international type of trade that aims to expand the market of selling a product. The system was initiated by making trade agreements between countries. The content of the trade agreement was the number of goods to be export or import to another country.
Border crossing
Border crossing is the trade that occurs between countries on the border with certain agreements.  The purpose of this type of trade is to make it easier for residents in border countries to be easy when they want to shop. There are two ways we can go from border crossing to sea border crossing and overland border crossing.
International Trade Policy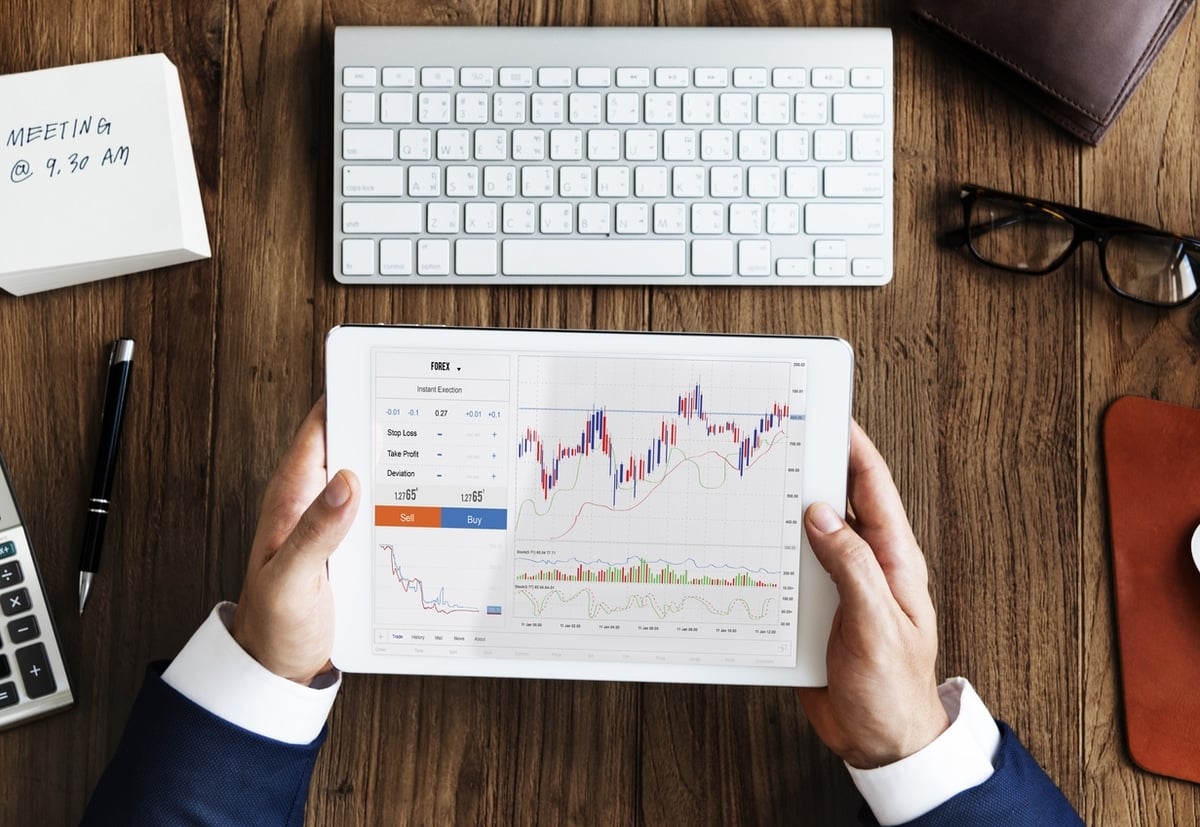 some policies in international trade as follows:
Export policy
These subsidies aim to increase or advance exports. The subsidy can be in the form of tax exemptions, facility provision, reduction of production costs, or others. The purpose of this subsidy is so that export products can have competitive in the destination country.
 Export procedure established
 Before carrying out export activities, of course, exporters (those who export) need to perform certain procedures. Therefore, the government imposes policies that can at least facilitate export flows.
Dumping is a policy of pricing export goods that are cheaper than in the country. The implementation of this policy usually occurs if the government can control the price of goods in the country first.
 It's a policy against exporting certain goods overseas. The reason for the ban may be economic, political, social, and cultural.
The politics of free trade
The government provides a policy to freely carry out export or import activities. This freedom is expected to bring some benefits, such as getting high-quality production goods or goods that are cheaper.
Import policy
Some imported items may be cheaper than others produced locally. Therefore, governments are offering subsidies to help reduce the cost of domestic goods. Subsidizing producers may be a cost reduction.
Import restrictions are a direct restriction on the number of goods that can be imported. This usually applies to licensed groups of individuals or companies.
The policy of import ban applies to some goods that are consider to endanger the environment of their people. In addition, this import ban also often applies to save foreign exchange.
 Tariffs are a tax imposed on imported goods, divided into two types:
Specific tariffs are imposed as a fixed burden on the unit of the imported good. For example, $6 for each barrel of oil.
Old Valorem Tariffs are taxes based on a percentage of the value of imported goods (for example, a 25 percent tariff on import vehicles).
The tariff carried out on imported goods, it can be cheaper or more expensive. If the price of imported goods is more expensive, this can encourage people to prefer to use domestic products. As for free trade politics, imports are usually lower or equivalent to domestic goods.
Conclusion
Well, that's the discussion about international trade that provides prosperity and benefits for many countries that do it. Trade between countries creates economic cycles and expands market networks across the country. Moreover, it provides jobs and also strengthens cooperation between countries.
Do you have an international business? So in order to create good international trade, in carrying it out of course the company needs detailed financial statements well and facilitates in bookkeeping at different currency rates. Hashmicro offers the best solution for you, which is using Cloud-based Accounting Software that has the most comprehensive features and affordable prices.
Register your business immediately to have our software and gain access to business management, even to international trade!