No matter how big or small your company is, if you hold a large amount of inventory, be it merchandise or your own company assets, you definitely need an inventory management software system. Still wondering why you need an automated system to manage your inventory?

Inventory tracking takes so much time, effort, and costs, if done manually. Meanwhile, you are required to meet ever-changing consumer demands. Not to mention that there are many other things in your business that need your attention.

Automating inventory management will help you save a lot of time so you can focus more on developing your business. You can also reduce costs for inventory needs, since purchases become more controllable. Most importantly, your stock levels will always be maintained so that you can always ensure your customer satisfaction.
To help you choose the right inventory management solution for your business in Indonesia, we have summarized Indonesia's best inventory management software systems that you can consider.
EQUIP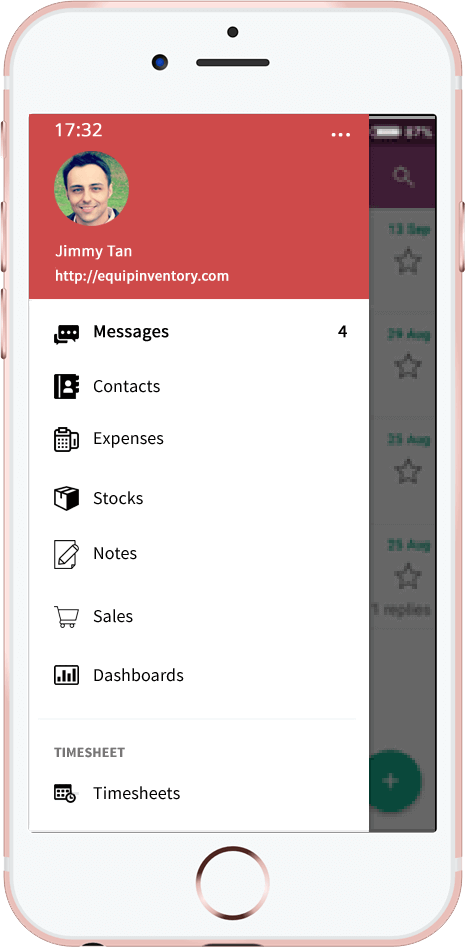 EQUIP by HashMicro provides a complete inventory management solution for various types of businesses of all sizes; including wholesale, retail, food and beverage, construction, engineering, manufacturing, real estate, and more.

EQUIP Inventory Management System helps many companies in Indonesia and Singapore simplify their inventory management, from generating barcodes, monitoring stock levels, picking and packing processes, ordering to suppliers, to shipping orders to customers.
The competitive advantages of EQUIP Inventory Management System include:

Allows companies to manage products across multiple stores or warehouses

The system is developed in-house, making the customization process easier for clients

Can be used by as many users as possible with no additional cost

Available in mobile devices to facilitate tracking of shipments to customers

Provides advanced reporting tools that allow companies to forecast demand, inventory needs, and revenue

Can be integrated with other systems such as accounting, Point of Sale, Purchases, and etc.
Also read the related article: What is an Inventory Management System? | A Complete Overview
Netsuite
The cloud computing company that has been established since 1998 provides a complete inventory management system for businesses of all scales.
Just like EQUIP, NetSuite Inventory Management System enables companies to automate the replenishment process with various features such as notifications for reduced stock, minimum stock level settings, lead time determination, and so on.
SAP
SAP ERP System provides a powerful inventory management module to help manufacturing and distribution businesses better manage their inventory. This module facilitates efficient real-time inventory management, optimizes inventory levels, and ensures timely shipping with the ability to track and record all stock transfers.

SAP offers complete transparency of inventory and accounting with advanced reporting tools. The inventory management module can be integrated with their other modules such as sales and purchasing.
Oracle
Oracle provides comprehensive visibility related to management of material flows, warehouse work, and product costs throughout the supply chain.

Oracle cloud-based inventory management system can be integrated with the company's internal and external systems to expand control and visibility to partners or in-house warehouse execution systems.
Deskera
Deskera inventory management module offers a variety of convenience in optimizing inventory by allowing companies to control the stock levels and transfers across all locations.
With the Inter-Store Transfer feature, companies can easily monitor the stock transfers from one store to another, increase and reduce the amount of stock in one location, and update the amount of stock in other locations.
Conclusion
Whichever software system you choose, you need to make sure that it is in line with your budget and inventory management requirements. If you have questions related to inventory management systems, feel free to visit our website and submit your inquiries.