On average, a small business might spend up to 20% of its revenue pursuing sales leads. For newer companies, this figure can reach 45%. With all this money going toward sales, it's only natural that you and your sales team, managers, executives, or external investors might want to see regular overviews of your sales metrics. That's where sales report come in. Managing sales reports manually will certainly take a long time. This makes you need sales software as a solution to facilitate your sales management.
Table of Content
Why is a Sales Report Important?
A sales report is a summary of all sales activity that occurs over a specific period. The data arranges to communicate meaningful information about the sales team's progress and overall company growth. A sales report is critical because it allows the team, company managers, and executives to assess how well their products or services are doing. It helps them make better decisions in the future and steers them away from potential problems.
The primary role of the sales reporting system is to help the company grow through automation and efficiency improvements. The sales report is a vital part of a company's operations, which helps management identify ideal customers and develop effective growth strategies. It also helps them monitor and improves their sales performance. In this article, we will help you to create a successful sales report. 
Read more: 4 Financial Reporting Components You Need to Know
Steps for Creating a Sales Report
1. Establishing the purpose of making reports
Firstly, you must make this report to apply financial reporting objectives, such as information about who will receive these financial reports and the scope of words such as daily sales reports, weekly sales reports, or monthly sales reports. This determination aims to tailor the information to the needs. So, it is like calculating profit and loss and can be used as material for future company analysis. 
2. Collecting all evidence of transactions
Next, the company needs to collect all evidence of transactions that have occurred. Proof of this transaction includes the guarantee of purchases and sales of your goods. You also need to sort all the evidence according to the earliest date. This can make it easier for you to create the sales report itself. 
3. Determining the form of the report
The last step in creating a personal or other business sales report is generating a sales report. The first report you should prepare is a balance sheet or cash flow statement. Many sales reports, such as balance sheets, income statements, and cash flow statements. 
The balance sheet shows the company's financial status at the end of a specific period. It outlines a company's liabilities, assets, and equity. 
The income statement shows the company's revenue and the company's profitability over a specific time. This includes net income equal to gains and profits minus expenses and losses. 
The cash flow statement divides the company's cash flows in a certain period and shows whether the company has made a profit or loss during this period. 
The balance sheet and cash flow statement are the basis for preparing further financial statements (such as changes in capital and income statements). An example of a simple sales report that needs to be made is an income statement. This report will help you determine whether your business is profitable or losing.
Example of Sales Report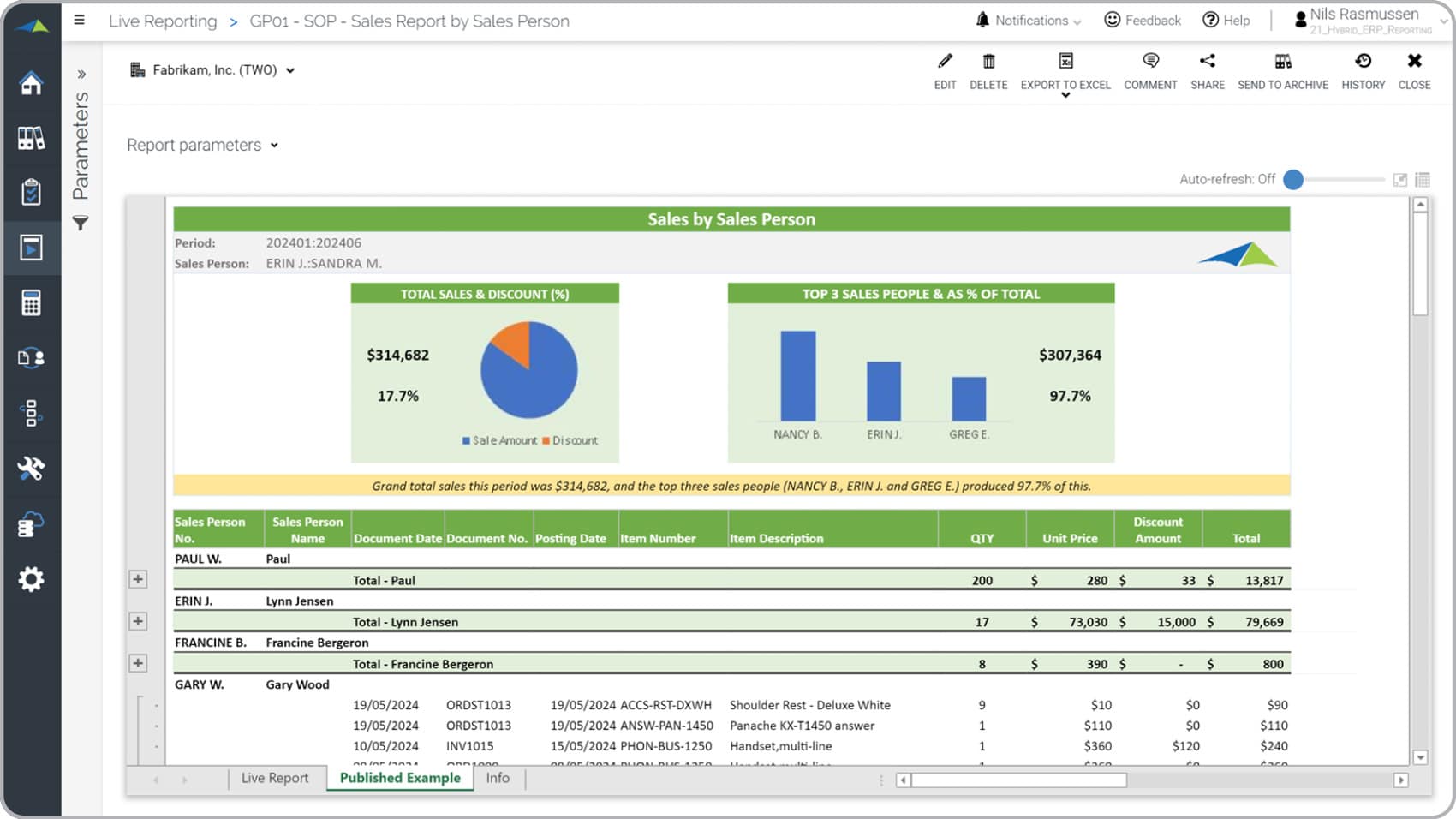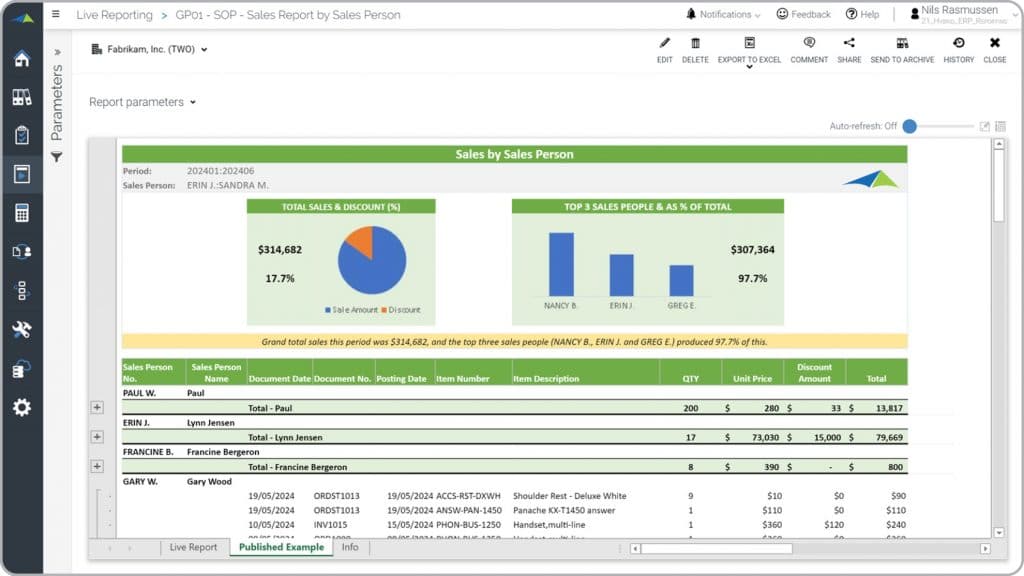 A sales performance report sample above focuses on opportunities and details on various metrics. It starts with a glance overview of current options, current purchase value, average purchase value, and the win ratio compared to last month. However, this report will immediately tell you if your developments are positive or need additional adjustments to improve results. Below you can find details on the churn reasons, and we can see that the highest number of lost opportunities state they've chosen a competitor. You can use these findings to examine what competitors offer and if you can adjust your sales strategies accordingly and try to provide something more valuable for your most promising leads.
How to Compile a Sales Report?
A well-developed business will have a good and proper financial statement. However, not a few companies still make financial and sales reports manually. This can allow for errors or human errors when making or calculating them. In addition, it also takes more time, especially if you have to do everything yourself and your business has many transactions.
Conclusion
Sales reports are very important in managing the company because it serves as a benchmark for company development. Manually managing sales reports will certainly take a long time and burden an administrative job. You can use HashMicro sales software as a solution to improve your sales management. HashMicro provides sales software that can improve the management of all your sales into a single database so that they will be easily tracked and managed. In addition, you can also use accounting software to calculate the sales revenue automatically and integrated.

You can get a full-fledged Accounting System with robust features to manage your finance, such as cash flow management, journal entries, and reconciliation with Accounting Software from Hashmicro. Get complete, real-time financial information that helps you make better business decisions.
Related article: