As a result of digital transformation, there is much competition in the retail market. Using digital tools and platforms, retailers may expand their business operations and engage with more targeted customers. Whether you run an online store, a physical store, or both, you need a Retail POS System for your business. Expanding your retail business paves the path for receiving customer payments and aids in sales tracking. You will need more than a cash register to record daily sales and take payments for your business, whether a startup or an established business. In this article, we will further inform you about Retail POS Software. Also, make sure you download the Retail POS System pricing scheme calculation, so you know how much funds you need to prepare.
Table of Contents
Retail POS Systems Types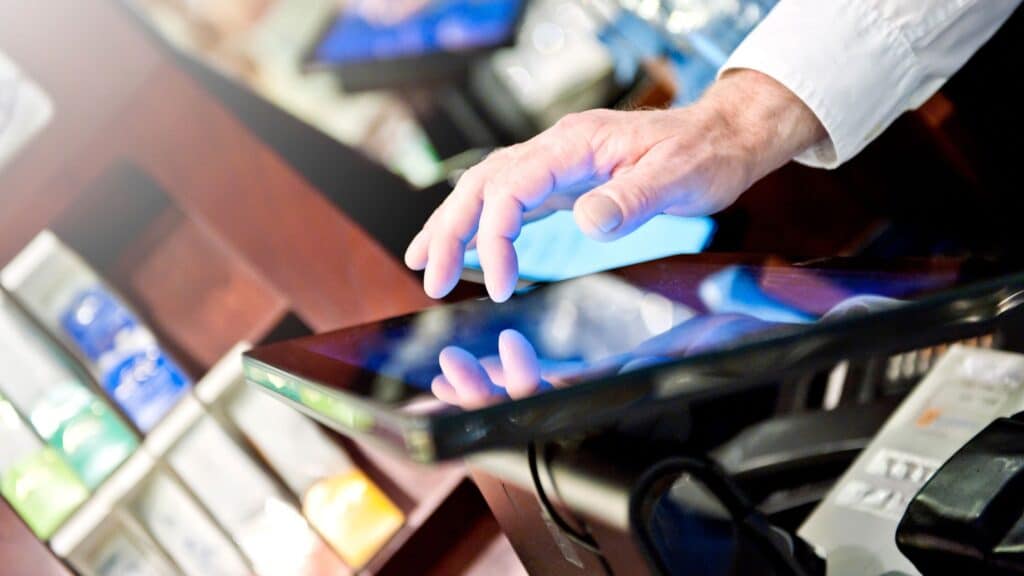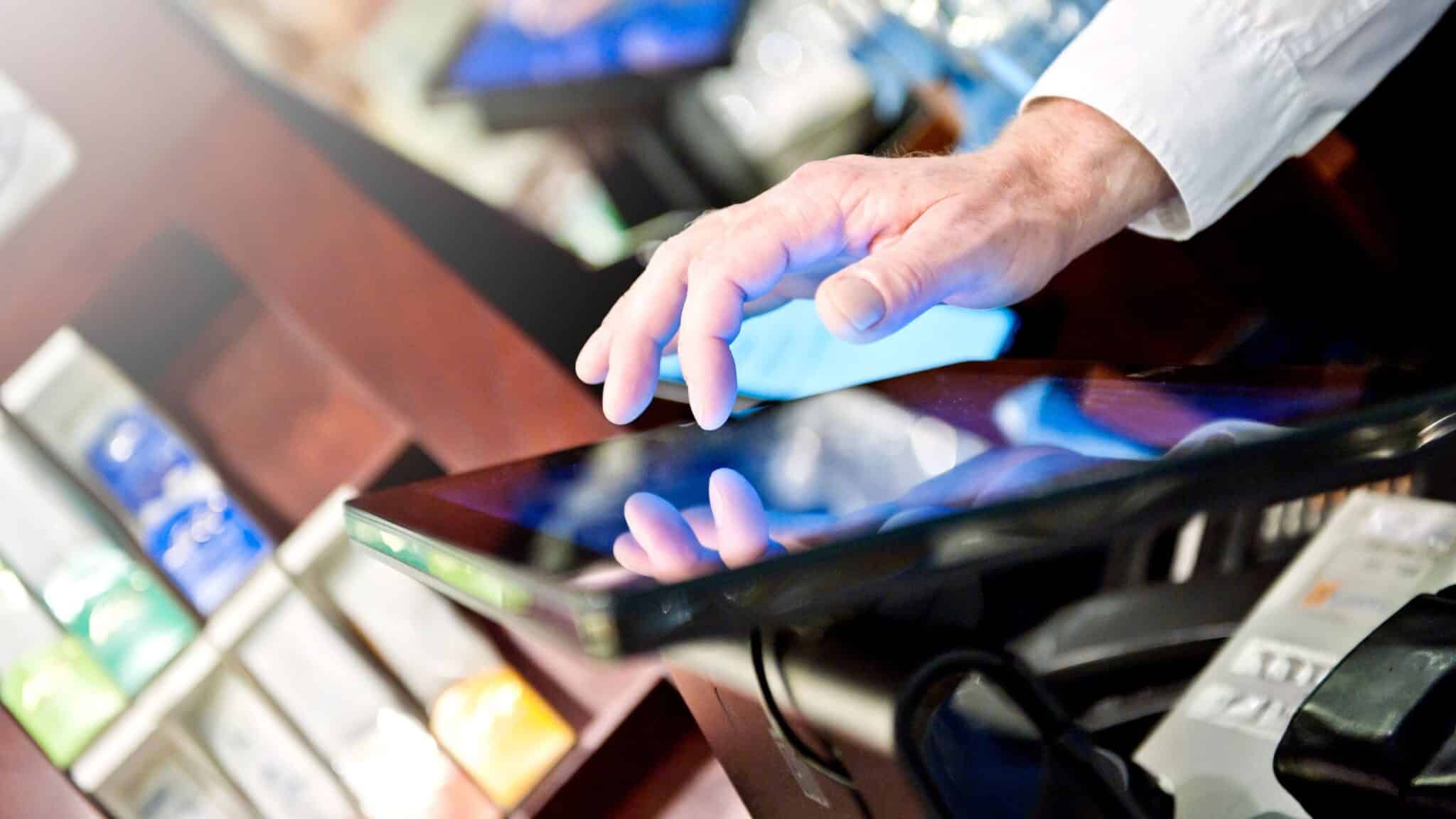 There are many different retail POS systems, including mobile, tablet, terminal, and self-service POS. Each type of POS has various features. Understand each class so you can choose which is best for your business.
1. Mobile POS
Mobile POS services can process payments and manage inventory and customer data. In exchange for payment processing, the app is typically free. The leading payment processors will provide you with a free credit card reader. This is a suitable POS choice if you manage a little amount of inventory and want portability. Most are compatible with portable receipt printers, or you may email receipts directly from the app to clients.
2. Tablet POS
Tablet point-of-sale solutions are growing in popularity since they require a minimum initial investment and can frequently be used with a tablet you already own. Some tablet POS services are "free" with credit card processing, but others charge a nominal monthly subscription cost but let you choose your credit card processor. Many feature hardware compatibility, such as barcode readers, cash drawers, and tablet stands. Some systems are simple, while others may manage complex inventory conditions and track staff hours.
3. Terminal POS
Terminal point-of-sale systems are the type you see at the counter. Most require internet access and may use cloud-based services, despite being hardware- and software-based. All-in-one solutions include barcode scanners, cash drawers, etcetera. These providers offer continuous assistance and cloud backup. These systems can be set to run solely POS software, limiting employee internet access. Restaurant solutions include tableside Wi-Fi, kitchen printers, tablet, and online ordering. Retail versions can incorporate inventory, label printing, and e-commerce
. Some are "free" with credit card processing.
4. Self-service kiosk POS
Most kiosk POS systems are made specifically for a certain task. You may provide a self-service kiosk for customers to purchase movie tickets or to manage parking space time and payments, for instance. Another beneficial alternative is setting up a few stalls in your large retail store so customers can search for pricing and product availability. In other businesses, mobile applications replace popular functions such as check-ins, product research, and even ticket purchases.
Why Does Your Retail Business Need Retail POS Systems?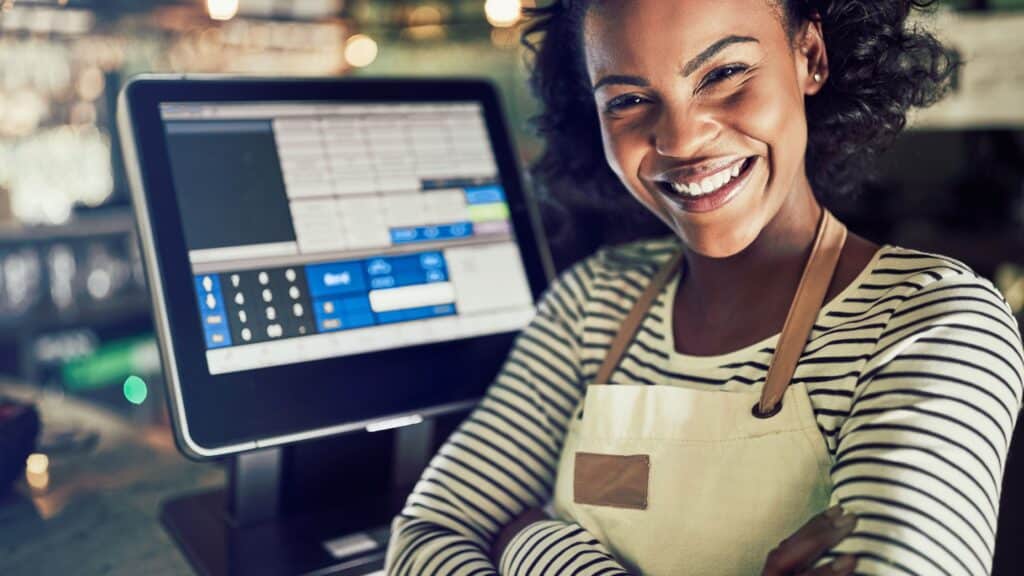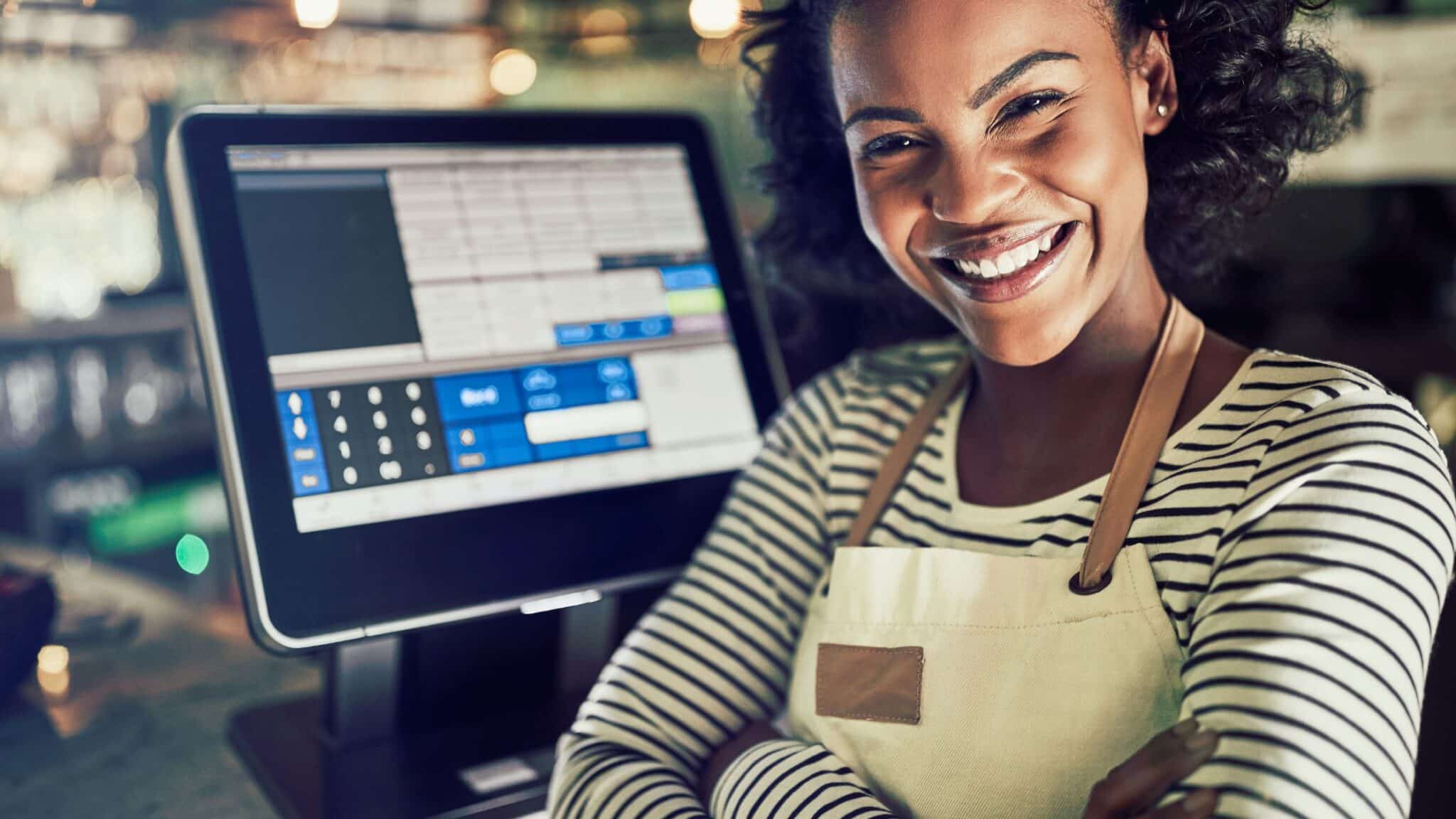 A retail point-of-sale system is an essential component of your organization. This system is important for more than just keeping track of sales at your checkout counter. We will examine the five reasons a POS system is essential for retail businesses.
1. Customization
One of the most important parts of any point-of-sale system is choosing retail POS systems that can be customized to your business needs. Retail's future depends on innovation, and businesses must adopt innovative techniques to maintain customer experience. You can discover retail point-of-sale software that permits customization to your business's specifications.
2. Inventory management
It is essential to maintain an up-to-date inventory to ensure that enough products are available for sale to customers. A comprehensive POS system manages inventory for your retail store. These characteristics aid in inventory management to prevent overstocking and understocking. You will receive automatic alerts when inventory levels are low and require restocking.
3. Useful integrations
According to Deloitte, about 80% of retail executives have plans to invest in cutting-edge digital technologies for their regular business operations. Whether you have already built a digital ecosystem or are doing so, you will require a retail POS system that supports integration with other software solutions.
4. Analytics & reporting
Utilizing data allows you to keep ahead of competitors in a competitive industry. It helps identify the strengths and weaknesses of present operations and identifies areas for improvement and those that require optimal maintenance. Using retail POS system functionality, you can take consumer purchase, interaction, and sales data and transform it into actionable intelligence. You can make smarter selections for your retail business.
5. Barcode scanning & printing
Bar scanning and printing capabilities are likewise vital components of POS software for retail establishments. It facilitates inventory management and increases the visibility of each item. You may rapidly scan barcodes using your POS system to see an item's price, description, and stock level. This function of retail POS systems allows you to generate barcodes for products and print them using a barcode label printer.
Also read: 5 Ways to Increase Sales in the Retail Business
Retail POS System Components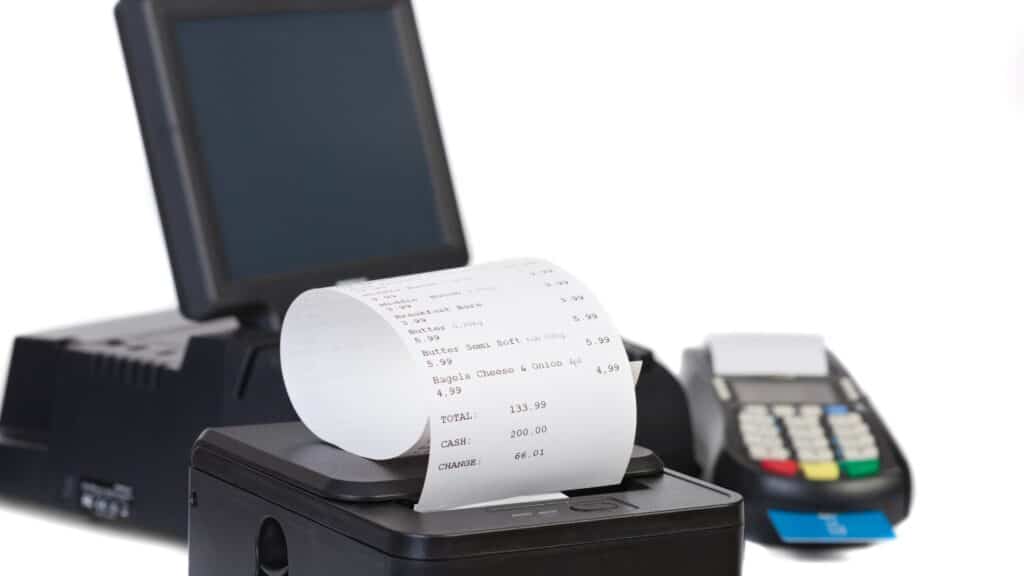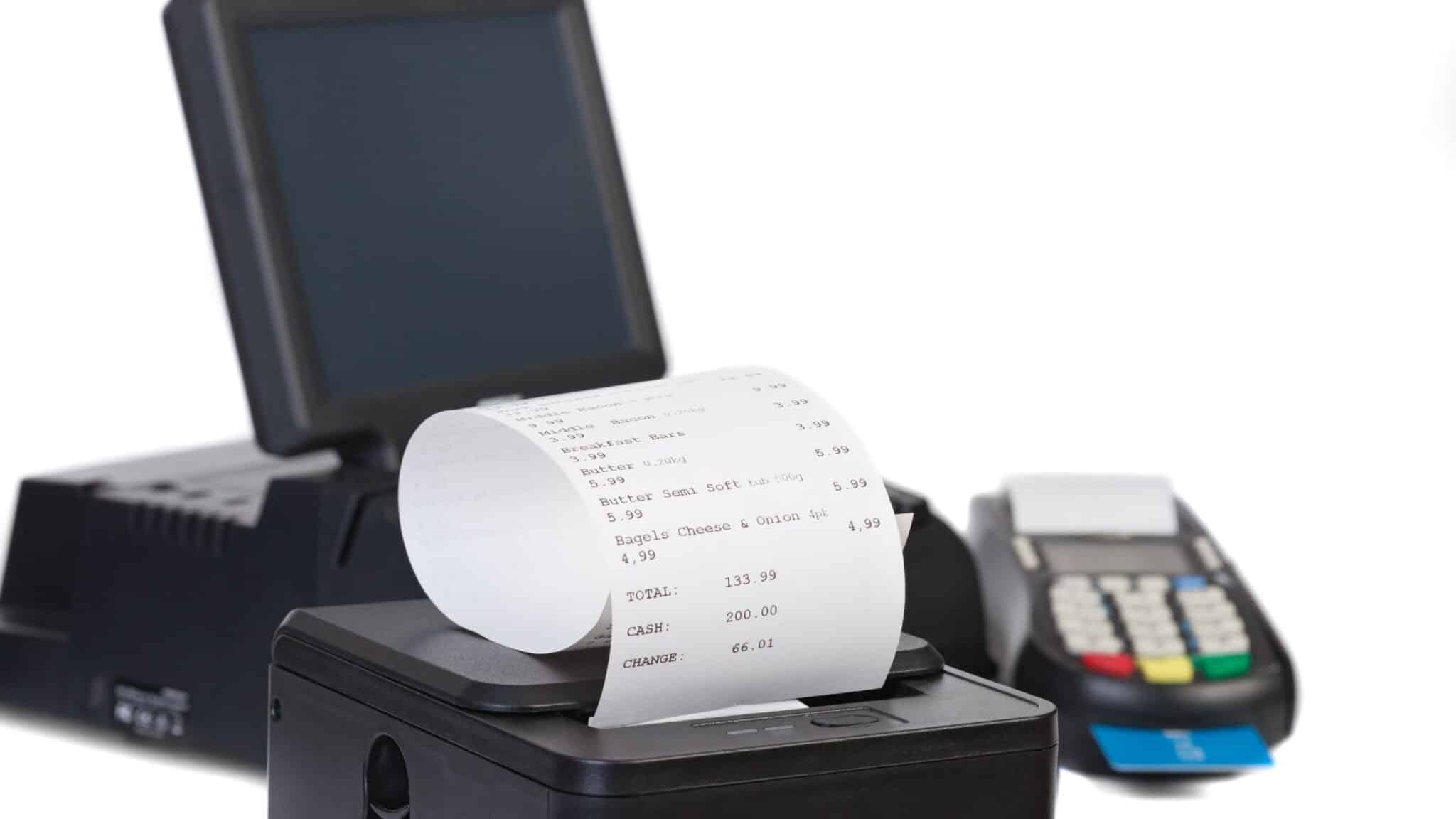 Hardware is necessary for retail POS systems. POS software requires physical equipment to host and run. You must first and foremost determine which POS type you will implement. After selecting a suitable system, you will need to purchase the essential hardware. Depending on the size of your business (number of stores, products/services, and workers) and the nature of your business (whether you want to sell online or in-store), you will determine what hardware you need and how much you need. For your convenience, we have compiled a list of the most often-used POS hardware components.
Monitor
Typically, the monitor or screen is the most prominent component of a retail POS system. It shows the information that the cashier needs to process payments and transactions. There are now specific panels for this purpose, most of which are flat screens. Some even have touch screens, meaning you do not need a keyboard or mouse. This saves you space. 
Flat-screen panels take up little space, are durable, and are usually much safer because they are made with better technology. Even though touch screens suffer hours of poking as cashiers enter sales data into the POS system, their lifespan is surprisingly long. Touchscreen displays are easier to use and increase the rate at which your employees can do activities in the point-of-sale software.
Barcode scanner
Barcode scanners are as crucial as monitors. It improves POS efficiency. The scanner uploads information about the customer's purchases into the system in seconds, saving the cashier time. It's accurate and fast. The scanner interprets product information and delivers it to POS software on the PC. This automatic activity allows you to edit your inventory data and see how your stock levels change based on retail sales. 
There are things to look for when buying a scanner. For example, you could buy a high-quality scanner that gives faster and more accurate results and can even read bent barcode stickers. In addition to having a shorter range, low-quality scanners might be more difficult to use. It may take a few tries to read the barcodes, slowing the procedure. Therefore, getting a good scanner for a busy retail store is very important.
Customer facing display
The client will view the customer-facing display as you scan products and enter their prices into the POS system. The customer only sees the most important information about the transaction. It only needs to display the product's name, price, tax amount, and total price. The customer-facing display can also show the amount owed by the business to a cash-paying customer. 
However, the client display is not the most advanced screen and should cost $100. Nonetheless, it is a physical component that enables the transmission of real-time transaction information to the customer. The monitor can also display advertisements or personalized messages.
Cash drawer
Even if point-of-sale systems have replaced cash registers, the cash drawer always seems to fall in favor. Although debit and credit card payments and mobile app purchases are increasingly popular, cash is still one of the most preferred payment methods. A cash drawer should provide a secure location for storing currency during business hours. 
In addition, this component should make it easier for you to manage different currencies and make the cashier's job easier, ensuring that customers receive their change more quickly and with fewer errors. Because the cash drawer can be programmed to open automatically in response to a signal from the computer whenever a payment option is selected, compatibility between the cash drawer and the rest of the POS system is crucial.
Receipt printer
Even if electronic mailing is rising, the receipt printer is one of the most crucial components in a retail POS system. This small machine prints customer-signable invoices, payment confirmations, and credit card slips, if appropriate. Customers typically expect to view their receipts as soon as the transaction is complete to confirm the product prices and to maintain them as proof of purchase in case of a return. When you buy a receipt printer, make sure it can keep up with how busy your business usually is, works well with your point-of-sale system, and can print receipts quickly. There are both expensive and inexpensive printers available. Select a receipt printer that can print receipts with simple graphics, such as your company logo, to make the receipts more engaging.
Conclusion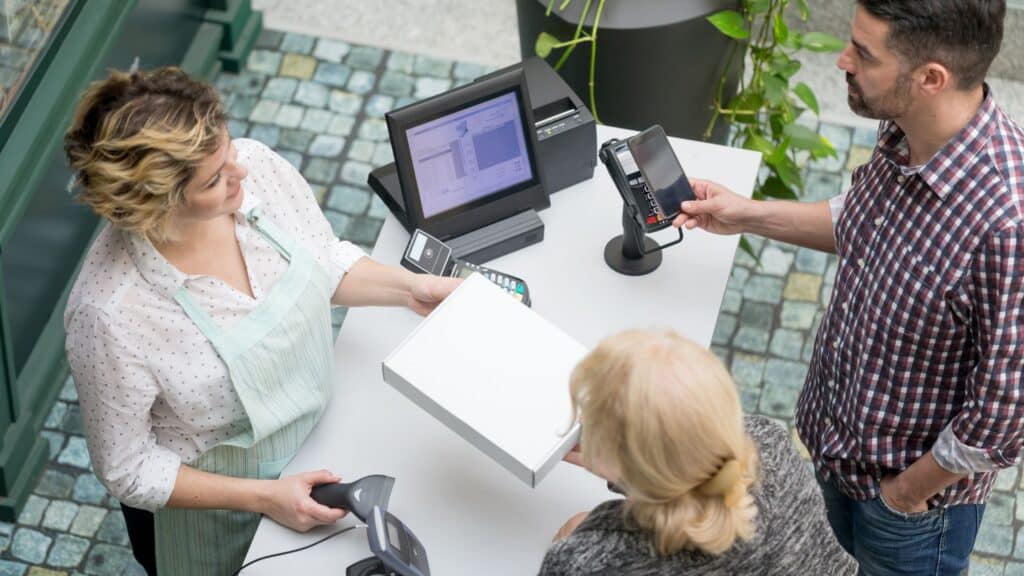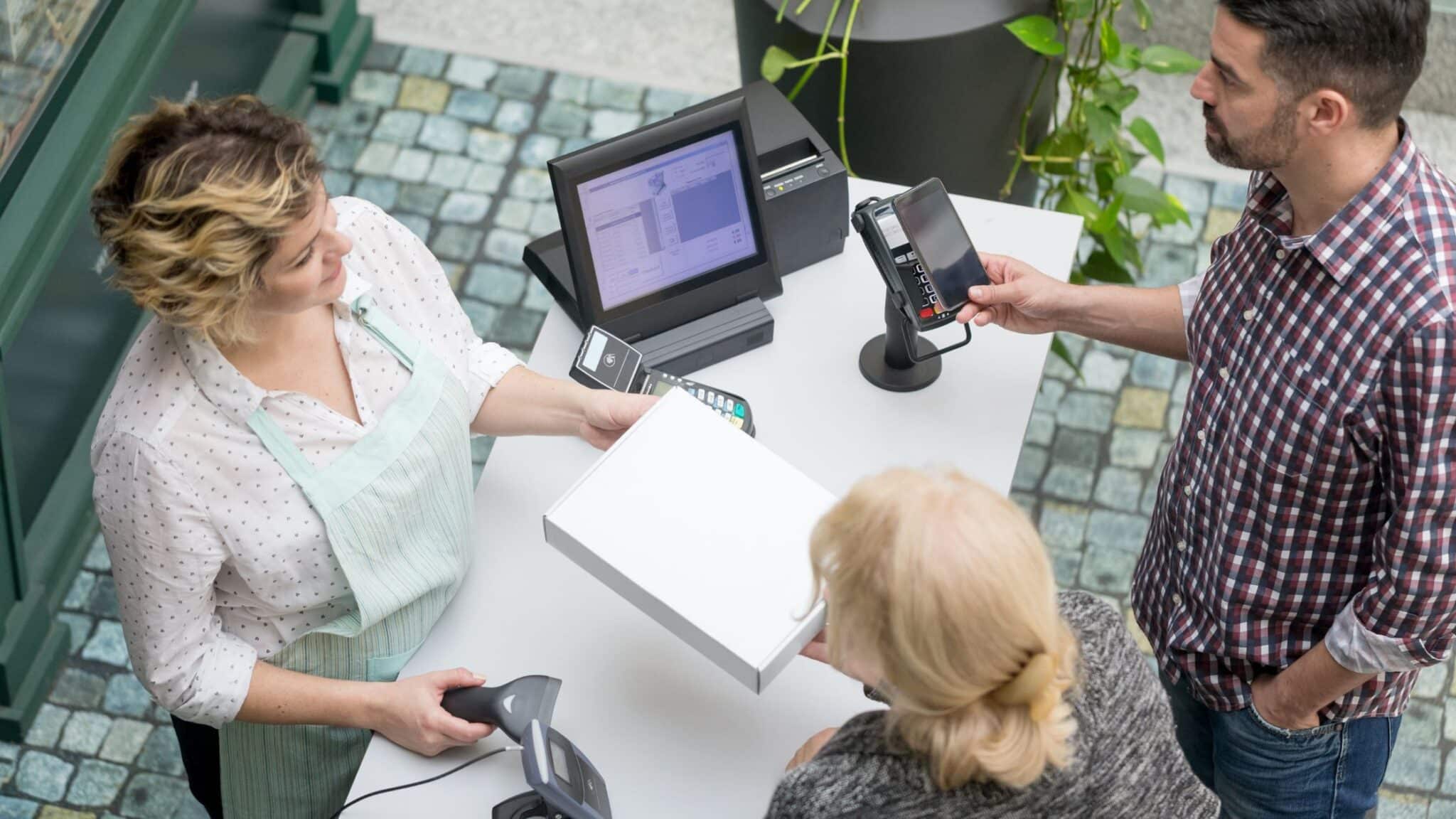 A POS system for retail establishments gives managers and owners various benefits. It delivers intelligence, enhances customer interactions, and contributes to the expansion of your business. Whether it's your first store or opening a new one, it is important to utilize a Retail POS System with many features to keep things running smoothly. If you are yet to implement it, contact us to get a free demo of the Retail POS Software and see how it can be helpful for your retail business. As Singapore's number 1 ERP software provider, we will help with all your business needs. Download the Retail POS System pricing scheme calculation to estimate the funds that must be prepared.