Schools switched back and forth between in-person and online learning, blended or hybrid course, or some combination of the various teaching modalities in 2021. In March 2021, 30 percent of students used hybrid learning in class, compared to around 50 percent who continued traditional in-person instruction. This adjustment is possible because of the availability of a good learning management system. During the pandemic, schools, teachers, and the caregiver of the students have developed the creativity of assembling a fully-featured learning management system to facilitate the student for their education.
Download Here: Learning Management System Pricing Scheme Calculations
Hybrid course combines the "best of both worlds" by integrating the benefits of face-to-face and online learning. Some types of learning may be aided by technology, such as the appearance of a reliable learning management system. Therefore, class time may be reduced or used for activities that require more face-to-face interaction. An integrated learning management system has the benefits of a broader spectrum of learners. The system provides flexibility, additional learning alternatives, and the integration of activities that require less time. Learn about the pricing scheme calculations of the LMS here.
Is Hybrid Learning Effective?
A literature review on hybrid and blended learning revealed that hybrid learning increased student engagement, achievement, and a positive view of the learning process for K-12 students. The result of personalized learning is able to improve students' academic performance in math and reading and the incorporation will be easier in hybrid courses. Blended learning has a positive impact on students' communication skills.
In 2020 and 2021, hybrid learning was put to the test. K-12 and postsecondary educators, administrators, and families may now see the impact of blended learning options. The students, parents, and teachers now can take advantage of the benefits of online learning. Together they could find solutions to issues, making e-learning more effective overall.
The blended learning environment is also beneficial even for students who require extra time for specific assignments owing to learning disabilities, or who require unique tools or gadgets to be effective in the classroom. Others choose project-based learning or gaming, which has grown in popularity in the hybrid learning era. However, the appearance of an integrated learning management system is what makes it possible of an effective learning even with the hybrid method.
What are the Benefits of Hybrid Learning?
Hybrid learning is advantageous for educators, administrators, families, and students. Most school districts quickly adapted to new methods of education during the pandemic, and with the data from the past several years, they can determine what is working and what is not.
After understanding that hybrid learning is actually beneficial for the students as it provides flexibility, there are still other benefits brought to the table by the method. Here are the benefits hybrid learning gives to the students and teachers:
Benefits of hybrid learning for students
According to research, students' academic performance improves when they are actively involved in the classroom. Using live video conferencing platform features such as polls and quizzes, interactive virtual games, and a blend of synchronous and asynchronous learning, hybrid learning offers a new way to engage students in class.
For students, hybrid learning provides accessibility, and it also brings the opportunities for specialized education and tutoring which is a boost for their knowledge. One obvious thing is safety, as the hybrid method minimizes the time used for face-to-face interaction. In addition, this method is also more cost-efficient in comparison with the traditional learning method, which requires transportation to the place where the learning takes place.
Benefits of hybrid learning for teachers
If provided with sufficient hybrid teaching resources, a curriculum, and district and community support, 94% of teachers support hybrid learning. Teachers gain a deeper understanding of their students through hybrid learning. A case study of a school district in Texas revealed that hybrid learning made it easier for teachers to recognize when a student was struggling in class. Teachers also report that hybrid learning allows them to hold students more accountable, provide alternative learning methods such as captions or a recorded lectures for self-paced review, and use apps to help students gain confidence in public speaking.
In addition to providing more student data and individualized information, hybrid learning assists teachers by:
Providing teachers with health conditions with safe options to continue teaching during COVID-19

Improving the parent/caregiver-teacher relationship by gaining a better understanding of the home lives of students and the areas in which they require support.

Including interpreters in video conferencing calls enables improved communication with multilingual families.
How to Design a Hybrid Learning Course
The introduction of a hybrid course require teachers to first have a design in mind. If you are a teacher looking for ways to design a hybrid learning course, answer these questions to know your goal:
What do you want your students to be able to do, know, or value as a result of taking your class?

What learning activities or assessments will provide students with opportunities to develop or demonstrate achievement of the course learning outcomes?

Which of these learning activities or assessments would best lend themselves to an online format and which to a face-to-face format? What combination of online and in-class activities would best address the course teaching and learning objectives?
Online Learning Activities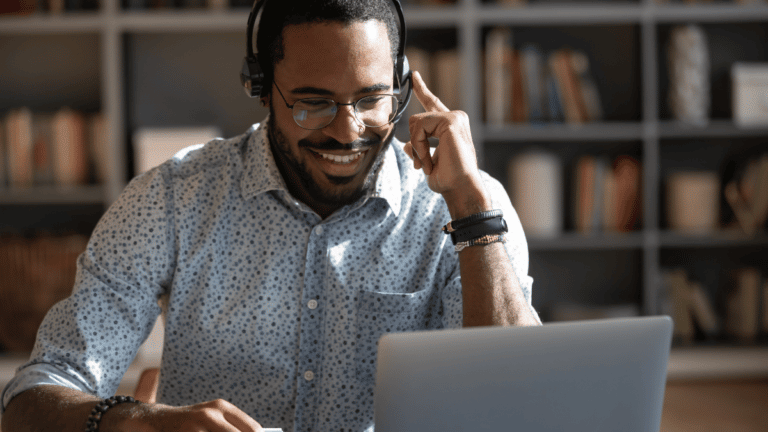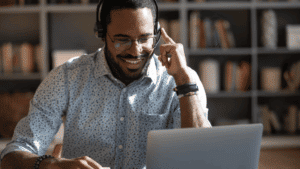 In reality, some students might have a hard time remaining focused during an online learning activity. However, there are things teachers can follow to help maintain the students' interest throughout the course:
Work collaboratively –

Wikis and blogs enable students to collaborate with greater flexibility and less time and space constraints. Have students collaborate on the compilation of a course glossary or the production of a proposal. Students are exposed to a variety of writing styles and approaches, and they receive more feedback on their own writing and ideas through collaborative writing.
Prepare for in-class activities –

In addition to assigned readings, students can preview course material visually through online video tutorials or documentaries, for example. Before attending class, requiring students to complete an online quiz can be a source of motivation. Also, you need to give instant feedback on their comprehension of the material.
Engage all students in discussions –

Providing students with online discussion opportunities accommodates a variety of learning preferences. Discussions that are asynchronous give students time to reflect before responding. Additionally, online discussions are archived so that students and instructors can view, evaluate, and build upon all contributions at any time.
Develop self-assessment and peer assessment skills –

Online assessment tools

facilitate ease in giving and receiving feedback. It is possible to post an assignment online, and students can post instant responses or email their feedback. Learn about the pricing scheme

here

.
Download Here: Learning Management System Pricing Scheme Calculations
In-Class Learning Activities
For an in-class learning activity, teachers can conduct things that are interactive enough to keep the student engaged. Here are some recommendation for in-class learning activity you can apply to your class:
Pick one or two samples of online student work to discuss in more detail in class.

Have students present research findings through a presentation or conduct lab experiments.

Utilize active learning techniques such as composing quick writing responses, working in pairs to answer questions, searching online for relevant information or clarification, or simply having students compare their notes with or quiz their neighbors.

Prepare students for collaborative work with team-building activities that allow students to get to know each other, set expectations, and make work plans. For example, groups can create their own processes and procedures for when/if they encounter group problems.
Related article: 10 Reasons Why School Management System is Important
How can I Prepare Students for Hybrid Learning?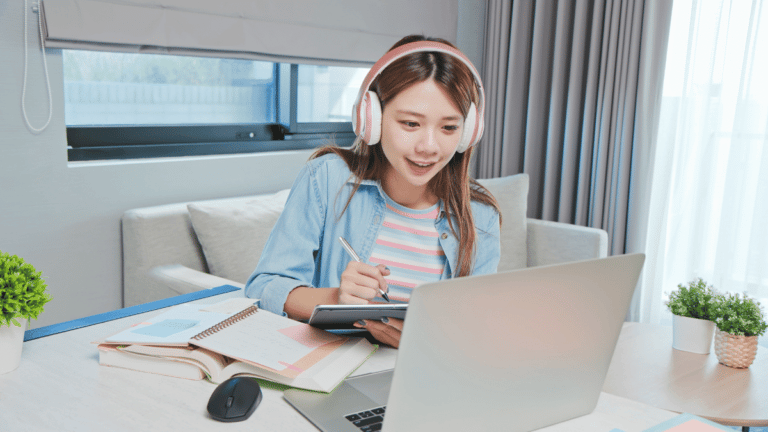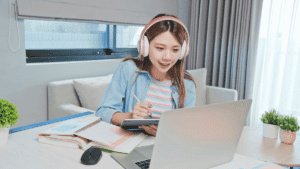 Teachers only want the best for their students. You might wonder how you, as a teacher, can give the best approach for your student to a new adjustment. Here are some tips you can follow to help you prepare your student for hybrid learning:
Explain the rationale for employing a hybrid learning strategy and enumerate the learning benefits (expect some resistance as students are in a readjustment of their comfort zone).

Provide an introduction to the course-required technology and direct students to additional support resources.

Begin with a "low-stakes" assignment to acquaint students with the expectations.

Discuss time management strategies and communicate the expected amount of time spent on tasks for online learning activities.

Have students create a course-specific learning plan.

Explain how students will be evaluated and the type of feedback they can anticipate from you and their classmates.

Create a framework for online activities. For discussions, assign students to respond to specific posts, and provide guidelines or a rubric for peer feedback.
Related article:  What is Data Management and Why is it Important
The Future of Hybrid Learning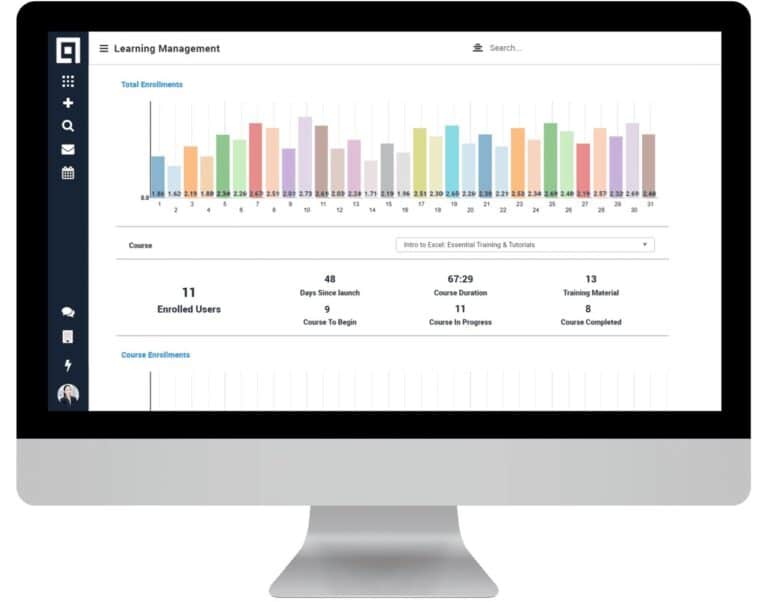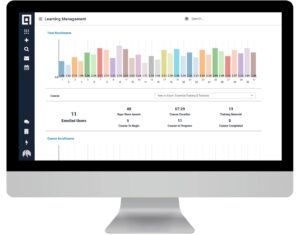 The future of education includes hybrid learning, and it provides many benefits for both parties. Some experts suggest that a more flexible school day with a combination of in-person classes and virtual learning is better. That method better matches up with teens' circadian rhythms and might be an answer to better engaging the students. All of these things are possible with the help of an integrated learning management system. HashMicro provides the best learning management system for schools and universities. The customizable software will certainly be a great addition to the investment in a time when hybrid courses are growing. Learn about the pricing scheme calculations of HashMicro's Learning Management System here.
Download Here: Learning Management System Pricing Scheme Calculations