The term freelance maybe seems familiar to you because most people use this term to describe someone who works independently and their contract is not bound with any company for a long period. The term for people who work freelance is a freelancer. Usually, this is only getting a job per project. By using Contract Management Software, we can help you manage all kinds of contracts in one place, access directly from anywhere, get automatic notifications when the contract is approaching expiration, and much more. You can use HashMicro's most complete and advanced Contract Management app!
In addition, usually freelancers handle fields related to technology. Examples are graphic designers, website designers, content and copywriters, or other similar jobs. Then, what are the requirements to become a reliable freelancer, and what makes him different from ordinary workers?
Come on, see this article further!
Table of Contents
What is a Freelancer?
As per the brief explanation above, a freelancer is someone who works alone, is not bound by working hours, and usually has certain skills. In the past, many people were looking down at freelancers, but along with current technological developments, this work is starting to get more recognition and many people are changing professions to become freelancers.
Read also: 3 Reasons Why You Should Switch to a Digital Business
Some Benefits of Being a Freelancer 
Paid Hobby
Isn't it a great opportunity to get paid while doing your hobby? Most freelancers do work that is closely related to their hobbies such as photography, drawing, writing, graphic design, creating content, even just influencing or what can now be referred to as influencers, and so on. It will feel very fun because you can do a hobby as well as get paid.
Not Time-bound
As a freelancer, apart from doing a paid hobby, of course, you have another advantage, namely, have not to tie down work. Attendance is not the result of the work but seen from the results. So, this job is perfect for people who have time or location constraints, it could also be for people who don't like formal and bureaucratic life like office workers.
For example, an influencer can work anytime and anywhere because according to clients' request is their job and not bound their time contract such as office workers.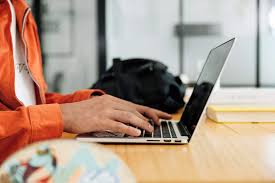 Freedom of Work
The next advantage is, of course, there is freedom of work. As a freelancer, you are free to work from anywhere and anywhere. Especially in this modern and all-internet era, you can easily convey your work result from anywhere as long as you are connected to the internet network. It will be very easy for you, would you like to try it?
Read also: The Advantages of Working from Home (WFH), That you Should Know!
From some of the advantages of being a freelancer, next up, we will discuss the job examples of freelancing.
Some Job Examples for Freelancer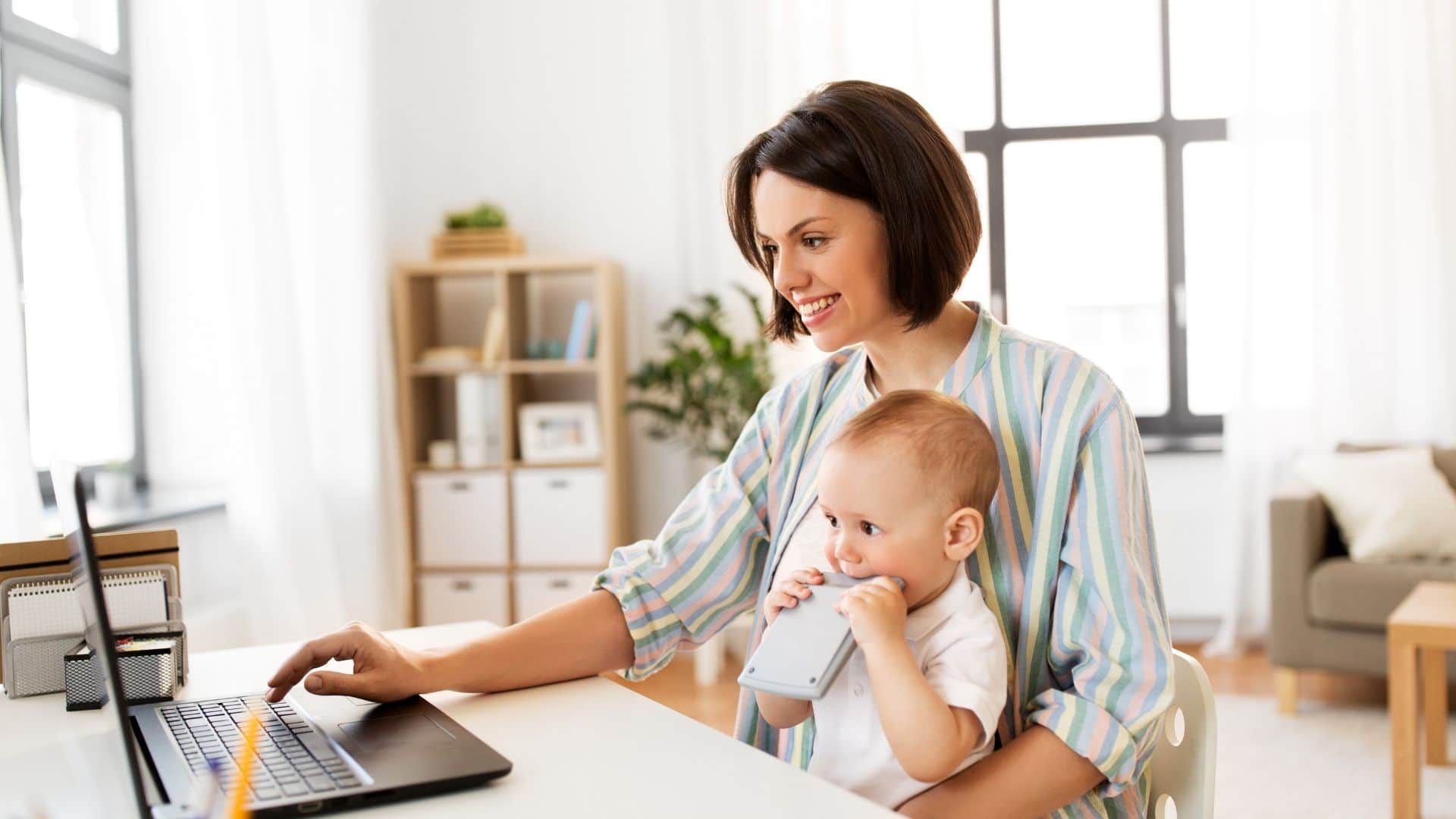 Content writer
Content writing is one of the jobs freelance most popular. Moreover, the need for quality content articles to increase public awareness of the company is currently increasing along with the development of the digital world and the internet.
In addition, this job also does not require a lot of capital but requires you to be able to master several foreign languages ​​and be able to write interesting writing with correct grammar.
Finally, this job requires a high commitment and good time management to complete the task on time. The payment they get is the result of the calculation per article, per month, or project, depending on the initial agreement with the client.
Influencer 
Being an influencer on social media is one of the jobs that many people are looking for.
Generally, a brand needs an influencer to help introduce or promote its product. Therefore, influencers have different types and varieties with different personas and preferences.
For example, some influencers focus on travel, fashion, food, lifestyle, and even self-development. Apart from type and persona, categorizing influencers is also based on their number of followers (followers). There are micro-influencers with 10,000-100,000 followers and macro-influencers with 500,000-1,000,000 followers.
The more followers an influencer has, the greater the opportunity to set a higher price. The many types of social media in this era also make their services more developed and become a new opportunity to increase income. Do you interested in this profession?
Web developer
Another example of a freelancer's job is to become a web developer. This job can be very profitable for you but you need to have high enough skill and creativity. One job developing a website can take months.
For now, the estimated income for web developers is high-paying and up to around Rp.72,000,000.00 per year. If you are really interested, you can start studying and doing some research from the various types of online learning platforms on how to develop the web.
Things that need to be understood to become a web developer include concepts like Hypertext Transfer Protocol (HTTP), HyperText Markup Language (HTML). Lastly, you should also have knowledge about Javascript, Server Side Programming, databases SQL, web servers, and web hacking.
Read also:7 Business Ideas Worth Trying Amidst COVID-19
Content creator
After the two examples above, the next example of the job is you can be is a content creator. Content creators are not much different from influencers. Apart from being highly sought after, content creators also use social media as their main platform. The content that they produce is in the form of creative videos, photos, and audio.
In addition, the main income of Content creators is from agreed collaborations with brands which to promote and introduce their products. Some platforms also provide commissions that are paid to content creators or video content that the audience watches.
Graphic design services
Another promising job is graphic design. In this job, your role is to make graphic designs that you can such as design templates, presentation templates, logo templates, poster templates, etc. For now, many companies need graphic design services, just as website owners are looking for content writers. Because with the addition of relevant images and illustrations, the content will be even more interesting.
Opening Online Courses
Opening online courses are also one of the freelance jobs that can increase your income. You can trade your skills and take advantage of the internet and take advantage of the technology you have by opening classes online. But you get to have a system to run the online activity and put more emphasis on providing interesting teaching materials. 
Some examples of online course websites that you can use as examples are Udemy and Coursera.
To create an online course, you can use The best e-learning software in Singapore from HashMicro that will make the teaching and learning process between teachers and students more enjoyable with classes or courses online.
To achieve optimal results when opening an online course, there are a few tips you need to know:
Choose one of the topics that you have mastered such as design, coding, etc.
Make sure the topic has a lot of fans.
Create interesting and interactive content.
Provide various types of payments to make it easier for consumers.
For managing all transactions, HashMicro as the leading ERP Software vendor in Singapore offers the best solution for you using the best Sales Management Software in Singapore. This Sales Management Software comes with the best features that are ready to take your business to the highest level. 
Read also:5 Smart Ideas to Make Extra Income Right Now
Advantages and Disadvantages of Freelancer
As a freelancer who can perform the work with the media using the Internet, you also need to know that there are drawbacks as well as advantages as follows: 
1. Excess
Here are a few things related to excess working as a freelancer
More flexible working hours
By becoming a freelancer, of course, you have more time to work on a project than a client. You can also decide for yourself when you want to work on the task, but you also have to adjust to the result of the project.
Gaining experience and improving skills
Of course, you will be working on projects individually or with just a few teams. Thus, these challenges allow you to further develop and improve your soft skills and hard skills. In addition, it can add work experience and enrich your portfolio.
2. Disadvantages of Freelancer
Following are some of the disadvantages of being a freelancer.
Lack of facilities
The first drawback is the lack of obtaining supporting facilities for a job. If you are in an office environment, of course, there is a different story. Automatically, the company will provide various project support services that can be set up using project management tools. Our Project Management System can provide a communication platform that makes it easy for you to distribute tasks, the accuracy of project completion, and the utilization of resources at your disposal. However, as a freelancer, of course, you have to prepare various needs from the technical side and tools used.
And the next drawback is the unpredictable income. Income will adjust to the intensity of the project you are working on and adjust to the availability of existing jobs.
Read also: The Importance of a Financial Planner to Grow Your Business | Tips & Ways
Conclusion
The definition of freelance is where a person works without working hours bound. Some of the advantages of being a  freelancer include having the freedom to work, not being time-bound, and being able to do paid hobbies. A complete explanation of examples of work for freelancers, namely freelance writers, freelance editors, graphic design services, architect services, freelance photographers, and open online courses.
For any business, an opening is needed for a better business, no exception freelancers are. Record every expense and income in your business in detail, and if you have trouble, you can use accounting software for enterprises in Indonesia. Do you need proof? Try using The Accounting Software best for managing your work as a freelancer.