In order for a company to survive tough trade competition, it needs to implement a good management system. Follow-up is an aspect that has an important role in the progress and development of a business. Without follow-up action on a business, it will cause the business to no longer exist. Initially, most business people have the assumption that the term "follow-up" only relates to sales.
Basically, the follow-up has a fairly simple meaning, but there are still many people who do not know this aspect. Maybe for some people who do not keep up with the times feel quite foreign. But in reality, this term is very familiar even ranging from school children to professionals. If you want to monitor the development of the company, ensure the marketing and also anticipate problems, following up is one solution.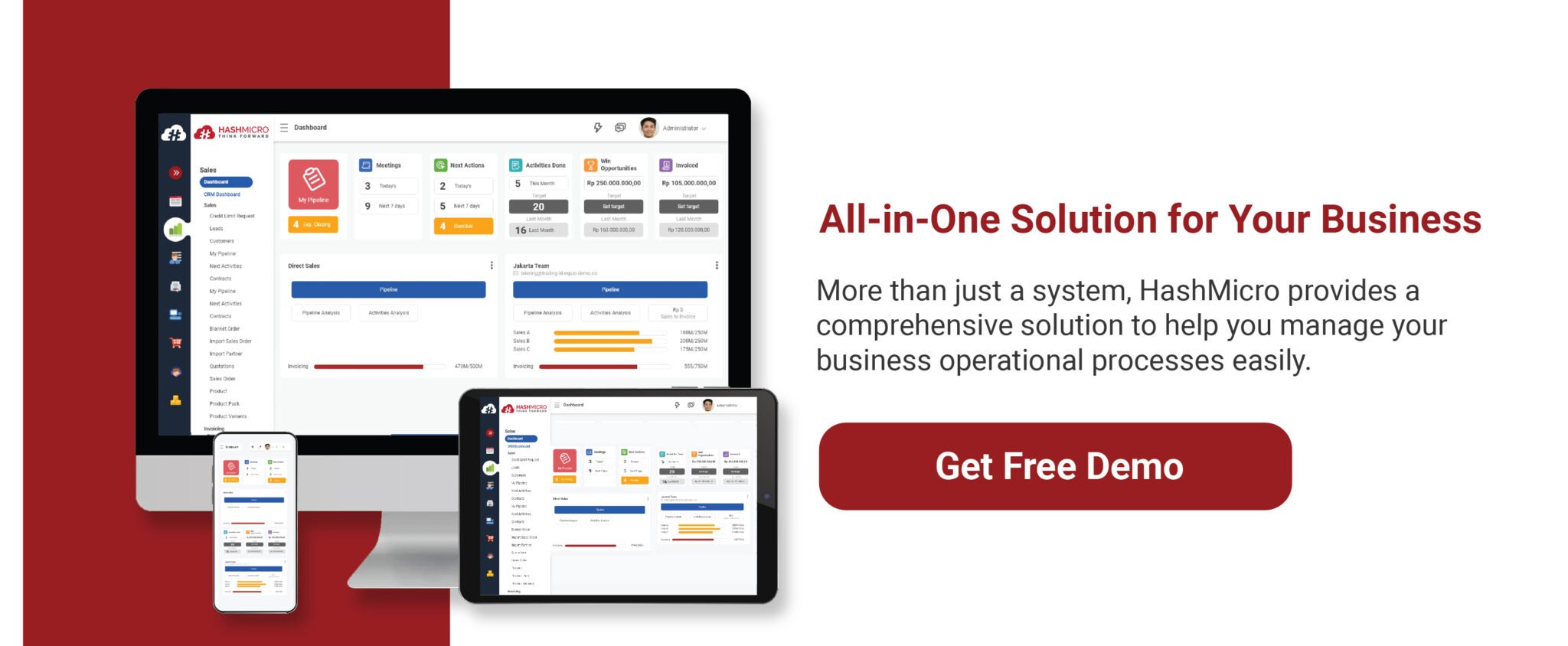 Table of Content
Definition of Follow-Up
The purpose of follow-up here is a step taken and done after introducing the product to others. This follow-up activity from someone else to you is called follow-up. The purpose of follow-up is to provoke a response from prospective customers and also remind prospective customers of the products that the company has offered. Actually this you can do in a simple way, such as by contacting the client and the consumer again about the product that has been offered so that you can ensure a response from them.
Doing this follow-up should be consistent, why is that? Because in the business world follow-up is needed so that product sales can reach the target and on target. In addition, this way can also help the company in building relationships with clients and make sure they know about your business. Therefore, after you establish a good relationship with potential customers, then immediately you contact them regularly. If you fail to do so, customers will forget about your business and move on to another business.
Also read: 5 Steps to Create an Upselling Strategy that will Please your Clients
The Importance of Following-Up in Company Sales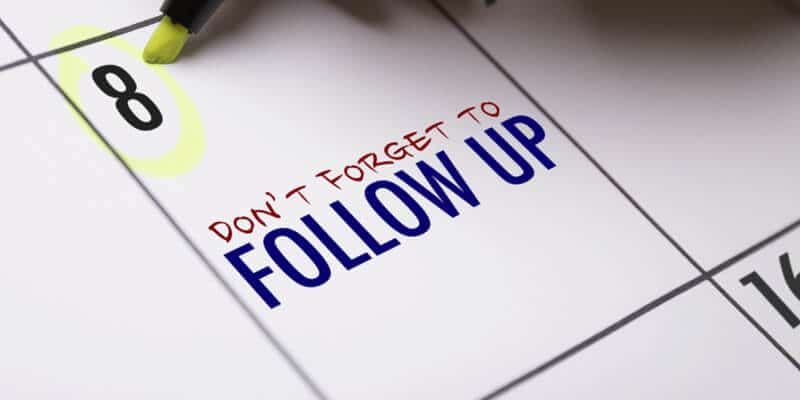 Broadly speaking, companies that do not follow up with their customers have a greater chance for competitors to seize their positions. Especially if they routinely follow up to attract these customers. Like indirectly you have released customers by not doing post-promotion follow-up. As a result, other traders who are more diligent in following up will approach these customers. Finally, the customer switches to a competitor, so if it happens to you then you can be sure you will experience losses.
Here are some things that are the meaning or benefits of following up on prospective consumers and also consumers that are important in the sale of your business:
Increase sales
The main focus in doing marketing, promotion, and follow-up is to increase the value of product sales so that it can increase revenue for your company. Every consumer who shops certainly prefer sellers who can provide good service. So if you diligently follow up, you can be sure that more consumers will feel interested in shopping and even repeat orders for products or services that you offer. 
In addition to consumers who are already loyal to your product, you can also open business opportunities for new consumers. So that with the increasing number of consumers, of course, the company's turnover also increases. Of course, this will increase the sales of products from the business.
Reminding consumers of the product
Follow up you do after doing marketing and product promotion, so follow up serves as a reminder to your prospective customers and loyal consumers. When the prospective consumer or loyal consumer has not made a purchase transaction, there is a possibility that they are making considerations between buying your product or not. Therefore by following up on previous talks, you can provide more in-depth product information so that consumers do not hesitate to buy your product and provide a definitive response.
Provide the latest information
The next benefit is to make sure your loyal customers are always up to date with the product. By following up, you can make sure that your potential customers and loyal customers know the information. For example, informing new things related to new products or services, tips and tricks, customer testimonials, product release information, and so on. By doing so, it is expected that prospective consumers will start to be interested in the product so as to try to make a purchase transaction.
Also read: 5 Benefits of Membership Management Software for Gyms
Building business relationships in the long run
As we have mentioned before, follow-up can be a medium for you and consumers to connect regularly and develop a good relationship. However, you need to avoid the mindset that good relationships only need you to get consumers to buy products or make purchase transactions just once. 
Not only with new consumers, but you also have to have a good relationship with loyal consumers you must do to increase trust that has grown. Communication and good relationships that have been formed will certainly be useful as the foundation of business relationships in the long term so that when one day consumers want to buy products, consumers no longer hesitate to directly contact you.
Fostering consumer relationships
In addition to a good relationship mindset, you only need to get consumers to buy products or make purchase transactions only once. It is also necessary to avoid the mindset that follow-up aims to persuade prospective consumers to buy the products you offer alone, the mindset should be follow-up useful to build good relationships with prospective consumers. With a good relationship, you will gain more trust from prospective customers and it will be easier when offering these and other new products to prospective customers.
The Reason Businesses Need to Follow-Up
Everyone who does business wants to make a profit. You need to know that doing follow-up consistently can result in a profitable business deal. Here are some reasons for the importance of follow-up processes in the business world:
Doing regular and consistent follow-up can encourage potential customers to decide to buy your business product or service.
The use of follow-up systems on your business can move prospects and customers to the maximum. 
With the ever-evolving advancement of technology and information, the follow-up process has become easier and also doesn't spend a lot of time attracting customers. 
A follow-up process that will consistently take your business one step ahead of competitors. 
If you do follow-up activities properly, the greater the opportunity for business to make money.
Here's the Follow-up Strategy 
Follow-up also requires a strategy so that the results you get will become more maximal. You need to underline that following up on potential customers should be a high-priority component in any marketing. Here's an effective follow-up strategy: 
1. Send a thank you note
Some companies send thank you notes via email, but some send them with greeting cards. Whatever method you use, saying thank you after making a sale is important. By doing so, you will provide a good experience for your clients. Also, make sure the note contains contact details and the name of someone the client can contact if you have any problems or questions. 
2. Take the time to follow up
The second strategy is to create a special schedule to call the client within a week or two after the sale with the aim of finding out how things are going. Are they happy with their purchase? How is the service they receive? Do they have any questions? However, do not let you contact him excessively because customer time is very valuable. In addition, at this stage, you can help solve any problems that the client has.  
3. Make sure the communication lines remain open
Ask your clients for permission to communicate with them. Then, provide useful information and advice based on their needs and interests. Focus on information that has high scores such as guides, tips and tricks, articles, or educational webinars. This stage is the phase of consolidating trust between you and the clients.
4. Make a second sale
Communicating with clients who have already purchased your product or service may seem like a waste of time, but it's actually the key to future sales. Communicating regularly with clients will help you understand their needs and give you ideas on product improvement. The creation of a harmonious relationship will give you the opportunity to offer more products and services to customers. 
5. Ask for References 
Usually, when customers feel satisfied and happy then they will refer you to other customers. When a recommendation comes from someone who actually uses your service, then the product or service really has extra credibility and trust. That's how more and more customers are buying.
Media that You can Use in Follow-Up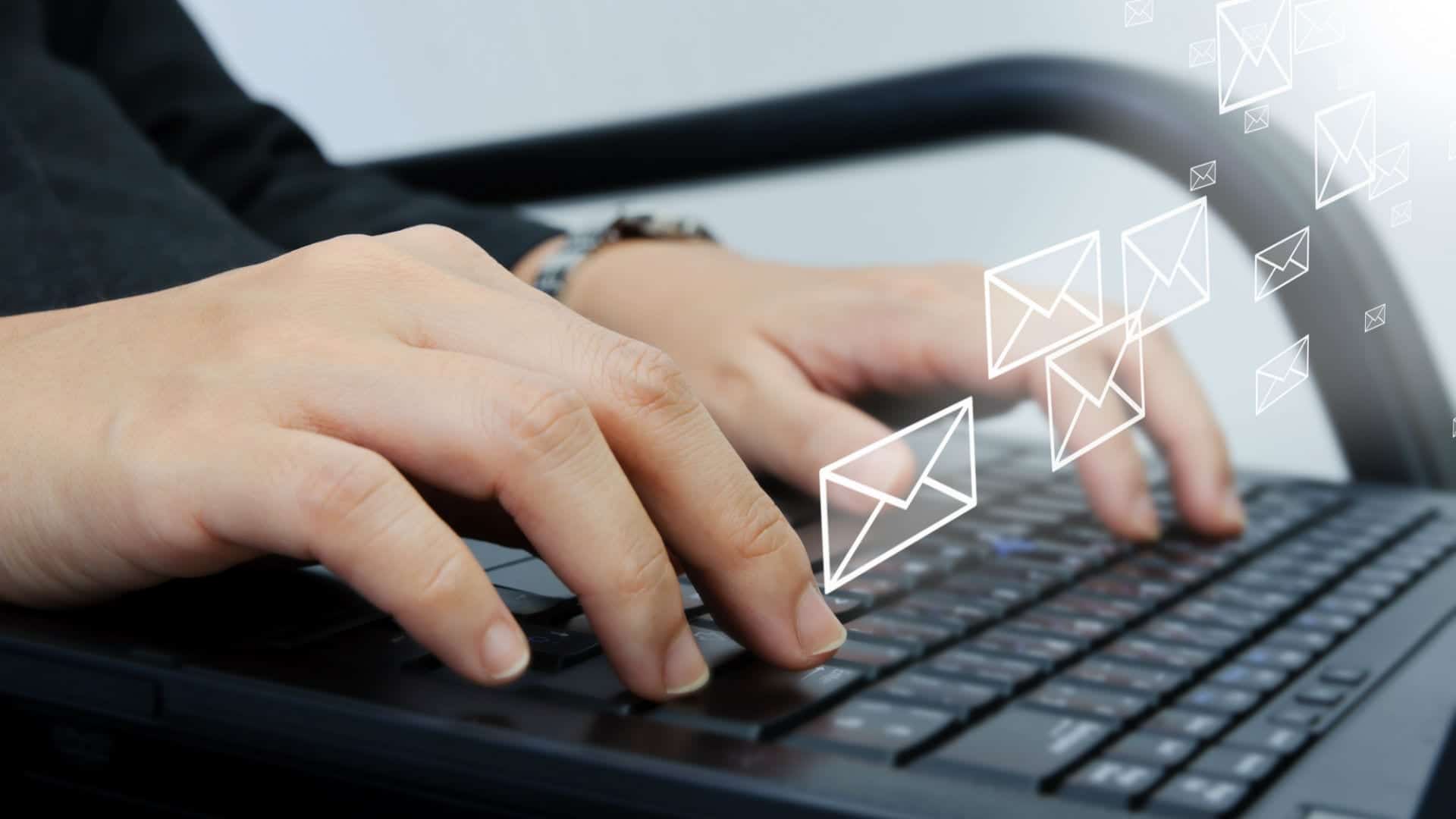 Follow-up you can do through any medium. Nowadays the most common business people do is through email and social media. This is because the majority of people open both things more often than lifting the phone or reading SMS. Here are some media that you can use to follow up in the business world. 
1. Email
One of the most common ways in the follow-up process is to send emails regularly to clients. But you need to remember, the frequency of emails also determines the success of the follow-up process. Therefore, schedule a certain time to send an email to the client. In the email, don't forget to attach a hyperlink that refers to your website so clients can see well what you're actually offering them. 
Also, make sure the emails you send are relevant or related to each other. For example, if you're sending a sales-related email, make sure your email doesn't promote a service or product that the client doesn't want. Therefore, it is important to send emails that are relevant to the interests and needs of the client.
2. Social Media
One way you can maintain relationships with other clients is to take part in social networking platforms. Make sure you actively share information about interesting and informative CRM, blog, and video connections with your social media followers. Then, get your followers to interact with you through social media platforms. Not infrequently followers will ask questions about your product or business. The interactions that occur will allow you to build positive relationships with your potential customers, which can later help you sell more products and services.
3. Phone
Next, you also communicate with the client via phone call. Until now, a phone is still an object that can maintain continuity of communication. The phone can be an effective and efficient communication tool so you can use it to ask the response of your clients and consumers. By creating a special schedule to call clients such as once a week or once a fortnight. 
Through these phone calls, you can ask how customers experience your use of your service or product. However, nowadays this method is rarely used anymore because nowadays people are too busy to lift their phones.
4. SMS
In addition to the telephone method, this SMS method has also been abandoned because it is less effective and efficient. Sms itself is a service from a mobile phone that you can use to support communication. Nowadays on average, most people use chat services more often than SMS. Chat actually has the same function as SMS. It's just that chat can be done if you are connected to the internet network. However, it doesn't hurt if you want to use SMS media for the follow-up process. Through the SMS method, you can send a number of information related to your product or service to clients.
Conclusion
After reading this article, you can conclude that follow-up is not a time-consuming process or a wasted activity. In addition, doing follow-up also provides many benefits in the sale of your products.  With follow-up activities, a business can have the opportunity to get new potential customers by using various strategies that have been prepared.
In order to continue to provide an unparalleled experience to all loyal members of your business, HashMicro provides Membership Management Software. With our software, you can continue to provide the best service to clients and maintain good communication. You can also provide special services to members with unique promos based on preferences or activities that customers practice.