An Enterprise Resource Planning (ERP) system is a type of software that connects all the day-to-day business activities into one single, integrated system. The comprehensive ERP software is the ultimate key to doing your business much more effectively. There are so many benefits of the cloud-based ERP system for your business activities.
ERP itself is not a new term in the business world. But recently, the adoption rate of ERP has been significantly increasing among companies of all sizes. The integrated ERP system Singapore can give enterprises a competitive edge by increasing productivity and efficiency amid the rapidly growing world. To find out more about ERP software, companies can get the ERP software pricing scheme calculations for better budgeting.
Table of Contents
A Brief History of ERP System Singapore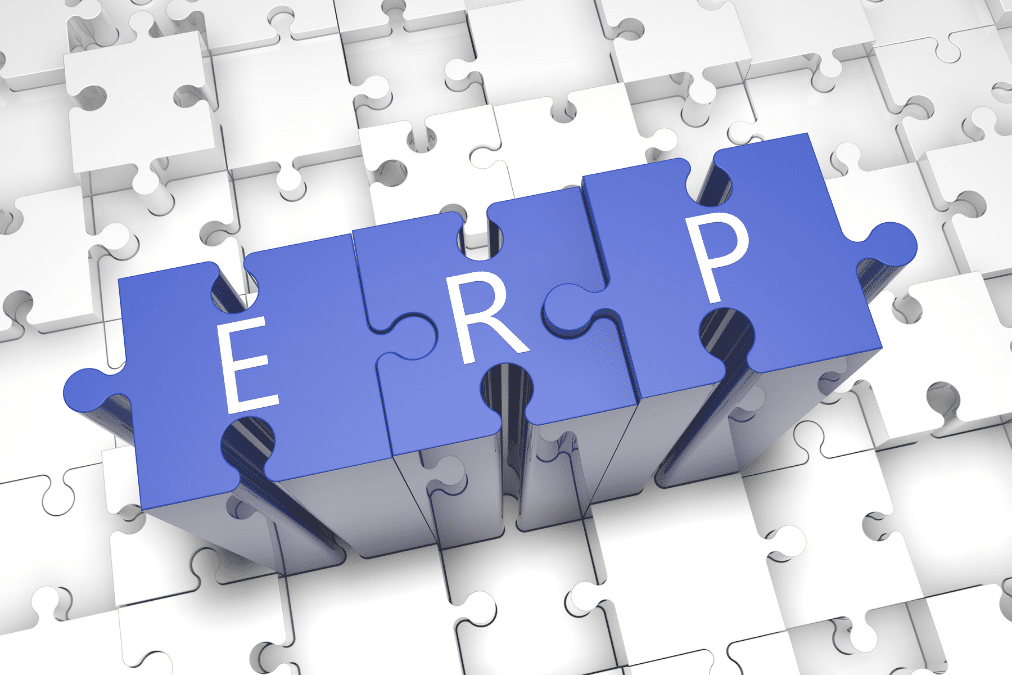 ERP history started with the MRP (Materials Requirement Planning) systems in the 1960s and the birth of cloud computing, which led to the rise of factory production. This massive factory production had created a need to manage production, striking the right balance and maintaining customer demands.
By 1990, Gartner Group coined the term ERP and recognized that many businesses need a system to integrate their daily process–not only the manufacturing industry. ERP system then continued to evolve throughout the '90s. 
Enterprise Resource Planning included back-office functionalities, such as project management, HR, accounting and finance, and engineering. Towards the 2000s, there was a significant development in the ERP software as it was being deployed over the internet. ERP was capable of integrating different software used by companies into one single platform. Today's ERP systems have evolved even more with cloud-based technology and the SaaS model. Modern ERP software manages supply chain, accounting, and other company operations. 
The rapidly changing business environment in the last 20 years has affected the Singapore companies' survival rate. A company's way of running a business 30 years ago would be very different today. Thirty years ago, a company could win sales just by delivering the quality needed. The labor cost was low, and the business pace was lower than today. But as time goes by, it's not enough if a business is only capable of doing so. Businesses need a quicker way to integrate all of their business functions. 
The Singapore ERP system technology has been rapidly growing in the last 20 years. This system has become essential for companies to run their businesses. The ERP system Singapore is not just for enterprises and large-scale companies. Mid-size businesses can also utilize the benefits of ERP systems.
Read also: What is SaaS Enterprise Resource Planning (ERP)?
Issues and Challenges to be Solved by ERP System Singapore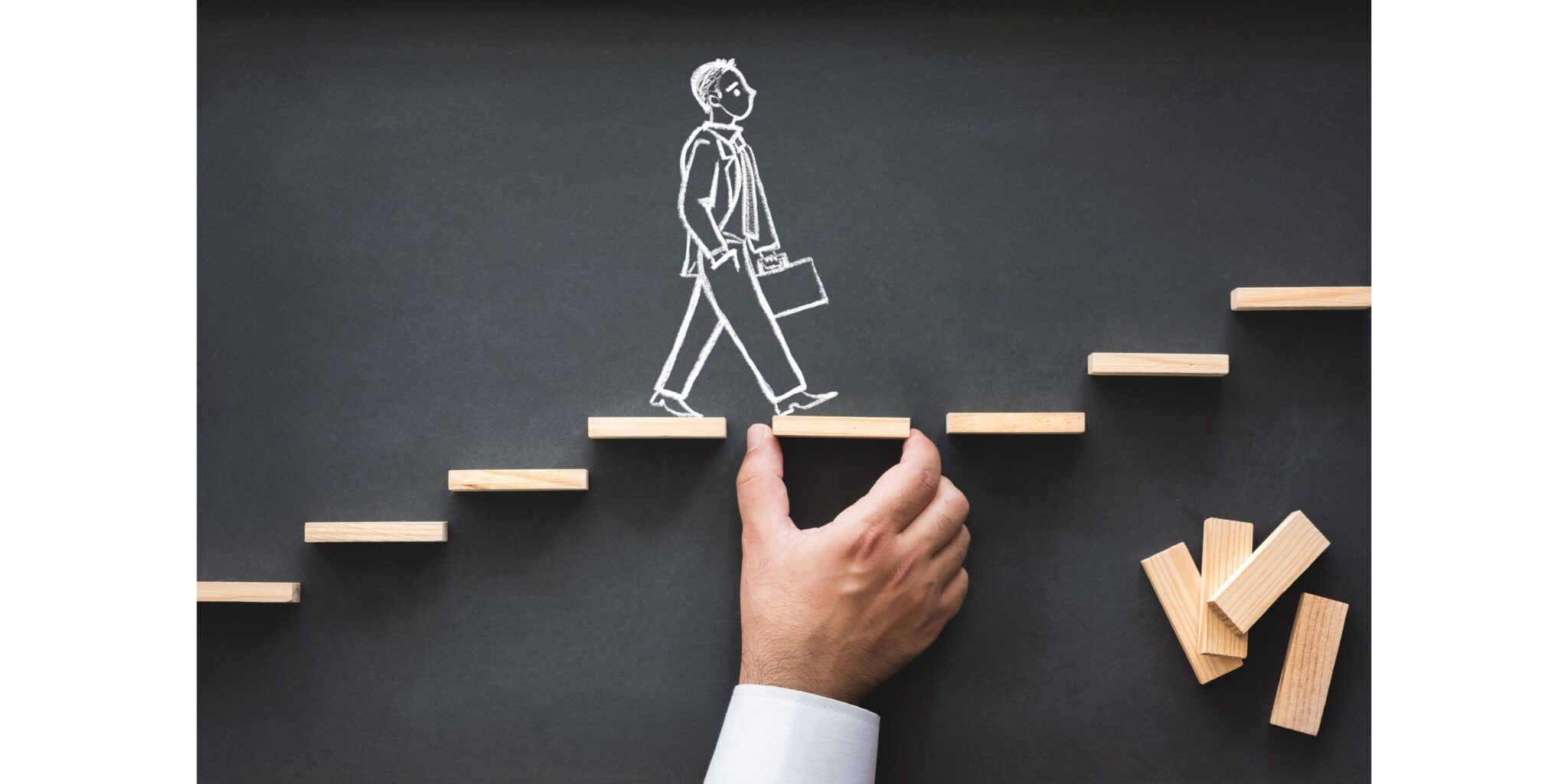 Globalization and advanced technology have put a larger pressure on companies. Businesses can not go through the old-fashioned way to do things. The modern world presents us with modern problems that require modern solutions. Companies often encounter these problems when running their day-to-day business, such as:
1. Competition from a foreign distributor/manufacturers/retailers
Gone were the days when your competitor was someone at the other end of the road. Even if a business only targets the local market, competition from outside Singapore is inevitable. Lower cost materials from overseas provide competitive advantages to Singapore companies. Therefore, the power to achieve cost and speed is crucial. Hence, realizing the benefits of ERP is vital to excelling from competitors. 
2. Dependency on world economies and consumer spending
With the world being more interconnected and interdependent, something that happens on one side of the world will be affecting the other. For instance, when the world sneezes, Singapore will also be affected. With this in mind, to be able to analyze and react quickly are keys. 
3. Inventory and selling
Salespersons frequently have no visibility of the stock balance. Missing inventory transactions and systems that are not updated will result in a very high stock discrepancy during the year-end stock-take. The ability to react quickly will depend on timely information, such as inventory level, costs, and orders on hand. With more information readily available, management can take action faster. You also can use stock management system to manage and control your stock movements easily.
4. Extended supply chains
Most Singapore companies purchase or even sell outside of Singapore. Companies need to manage their supply chain to ensure their product deliveries are running smoothly. Not only international shipment, but local delivery to customers will be a daily challenge for some businesses. The supply chain is getting more complex to manage as customers heighten their expectations. To simplify complex company supply chain, you can use supply chain management software to make it more efficient.
5. Regulations and export risks
Nowadays, countries' regulations are getting more sophisticated. The ability to generate accurate documents and provide accurate information will minimize errors, speeding up business processes. These are the strength of a proper ERP implementation.
Read also: Get to Know ERP System: Meaning, Types, and Advantages
Benefits of ERP System Singapore Companies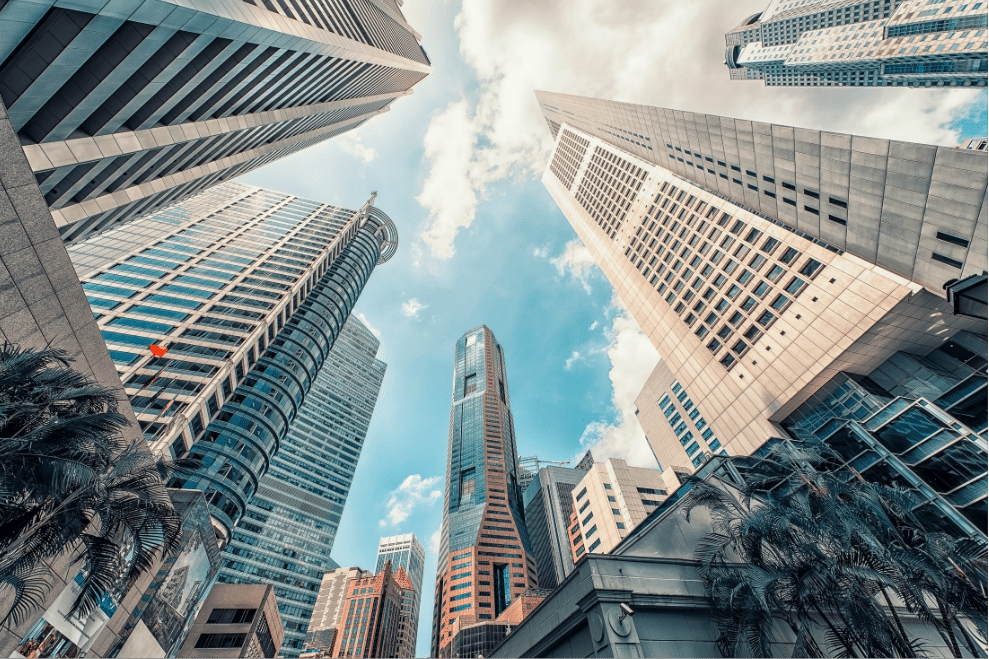 With the world becoming more interlinked than ever before, changes in one region will have a ripple effect across the globe. As one of the most open economies globally, Singapore companies can not afford to take years to implement the ERP system.
The main reasons for implementing ERP to your business vary from one another. It can improve your business performance, position the company for growth, better serve customers, or replace an old ERP system. But most importantly, what are the benefits of the ERP system Singapore, and how does the Singapore ERP system work?
1. Enable management beyond the line-of-sight
Not all companies need ERP. The benefits of ERP may be insignificant if the company managers can control and obtain the work status visually in one room. But most of the companies had probably grown beyond this stage. With that being said, the ERP system Singapore will help management manage beyond the line of sight. 
2. Integrated business processes with ERP system Singapore
The Singapore ERP system technology allows companies to integrate long business processes to finance. This integration has benefitted many aspects of the business, such as speed in execution, facilitating data collection, and financial closing. With the integration in business processes, management can access timely business information anytime. Thus, financial closing becomes more accessible than ever.
3. Enable efficiency 
The traditional benefit of ERP is achieving efficiency. The ERP system Singapore also helps companies achieve the most effective and efficient way of doing business. The Singapore government has encouraged Singapore companies to implement ERP for more than 20 years. Likewise, the ERP system helps companies achieve more with less labor and reduces data error. 
4. Effective project management
ERP software allows its users to keep projects on schedule and budget with flexible estimating, tracking, and project billing. This helps businesses tap into a real-time, unfiled view of the company's finances and operations. 
5. Team bonding with the use of ERP system
Many say that people are the key to a successful business in Singapore. On the contrary, very few realized the positive impact of a proper ERP implementation on people. When a company works manually, the employees are afraid of being blamed for mistakes. The unclarity of information causes this. As a result, employees tend to be more self-centered. With the automation of business processes through ERP, the company will have better planning between departments. Therefore, a proper ERP implementation will reduce stress and promote better team bonding. 
Related article: 10 Things to Consider Before ERP Implementation
Conclusions
With the advancement of the ERP system Singapore, all the benefits of ERP will improve company performance. Companies will only achieve this result will only be achieved if it is well implemented. ERP will certainly benefit companies that will help them achieve their goals. As a fast and rapidly growing country, businesses in Singapore need to consider using a good ERP software systems to make their day-to-day processes run more smoothly. You also need to choose the best ERP software to overcome the challenges and obstacles your company will face during the business process. Suppose you are still confused about choosing a well-implemented and beneficial ERP system. In that case, HashMicro offers the most complete cloud-based ERP software to automate various aspects of businesses.


Hash CORE ERP allows you to manage multiple companies, create comprehensive reports in real-time, and provide customized features to help increase efficiency. You can access this ERP system anywhere, anytime, and with any device. It also has an attractive and user-friendly design. One of the great things from Hash CORE ERP is that it provides complete modules, such as inventory, CRM, accounting, supply chain, etc. That way, you don't have to worry about job obstacles to make better decisions grow the company faster. Contact us now and get all the benefits in one of the best Singapore ERP systems from HashMicro!
Related article: What is ERP and Why is It Important for Businesses?