Did you know that every business person, both individuals, and companies have a tough challenge to continue competing in the business world? Not only is it required to remain competitive, but also flexible. To survive in the midst of competition, business people are encouraged to use Enterprise Resource Planning (ERP). Before you go into the world of ERP and spend a significant amount of money, make sure your ERP knowledge is up to date and learn about some of the most common ERP Software Singapore as well as their features. To find out more about ERP software, companies can download the ERP software pricing scheme calculation here.
Download Now: HashMicro's ERP Software Pricing Scheme Calculations
HashMicro is one of the best ERP software providers in Singapore, with some of the most complete advantages and features, helping you to optimize all the company operations you manage. Furthermore, this article will help you find out more about the fully-featured ERP system for your business.
What Is ERP Software?
Enterprise resource planning (ERP) is a process used by companies to manage and integrate the important parts of their businesses. ERP applications can help a corporation become more self-aware by linking information about the production, finance, distribution, and human resources together. Because it connects different technologies, an ERP application can eliminate costly duplicates and incompatible technology. The process often integrates accounts payable, stock control systems, order-monitoring systems, and customer databases into one system. Besides that, ERP programs allow businesses to quickly access needed information for clients, vendors, and business partners, contributing to improved customer and employee satisfaction, quicker response rates, and increased accuracy rates. 
How do ERP Systems Work?
The main purpose of an ERP system is to increase organizational efficiency of an organization by managing and improving how company resources are utilized. Improving or reducing the number of resources necessary without sacrificing quality and performance are keys to effectively improving business growth and profitability. Moreover, ERP systems deliver the most value when a company has modules for each major business function and ensures timely, accurate data entry. And, the more stakeholders have access, the better. When a company uses business systems from multiple vendors, integrations are generally possible to make data automatically flow into the ERP. Therefore, ERP can use this real-time data throughout to benefit any process or workflow. 
Also Read: How to Choose the Best ERP System for Your Organization?
5 Best ERP Software Singapore
ERP software has many shapes and sizes according to the needs of the company's business. Therefore, it is better to first know the 5 best ERP Software companies in Singapore for your company.

HashMicro is one of the best ERP software Singapore, this company launched a cloud-based technology in 2015 that can automate and simplify end-to-end commercial activities. It strives to be the finest in automation solutions and assist businesses to make smarter decisions with over 350 clients around Southeast Asia. This cloud-based ERP software can be integrated with various other applications, such as Accounting Software, Inventory Management, CRM, Manufacturing (MRP), Sales, Procurement, and HRM.
The ERP system can automate auditing, planning, forecasting, and monitoring tasks. Process complex data into easy-to-read and understandable for users. This Cloud Enterprise Resource Planning may be adjusted according to the company's demands or complex operations, there is no limit to the number of users, more complete functionality, no hidden expenses, and buy-in at competitive and rational prices when compared to its competitors.
Download Now: HashMicro's ERP Software Pricing Scheme Calculations
2. Synergix Technologies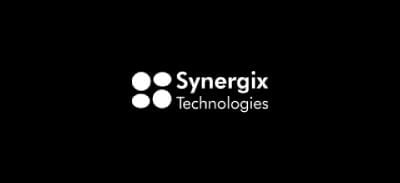 Synergix Technologies ensure that their ERP solutions can meet your needs. This ERP can also provide ease of access, maintenance, and being able to run on any server. With operating system to a fully-customizable and integrated ERP solution. Synergix Technologies also assure that you can concentrate solely on running your operations and business with the cloud-based ERP solution.
This company was first established back in 1990 and has risen to become one of Singapore's premier cloud-based ERP solutions. Synergix Technologies provides comprehensive ERP system software for their business needs. They have continued to aid both small and medium-sized companies by being one of Singapore's largest local principal system developers.
3. Acumatica

Acumatica Cloud ERP provides the best business management solution for digitally resilient companies furthermore it is built for mobile and telework scenarios and integrates easily with the collaboration tools of your choice. Acumatica delivers flexibility, efficiency, and continuity of operations to growing small and mid-market organizations. Acumatica's core product is strong in accounting, finance, and the industry. modules provide a huge opportunity for integration across operations. The generic inquiries are incredibly powerful for data gathering and running automating processes. Most importantly, Acumatica has a dedication to innovating the product, and continuous improvement and the community site is strong and vibrant.
4. Epicor

Epicor is one of the cloud-based ERP software Singapore. It provides technology for businesses to scale, grow, and innovate without detracting from their day-to-day management. Cloud ERP has also continued to advance and evolve, with more firms seeking cloud ERP than ever before. The benefits of cloud ERP are also identifiable to all, such as rapid implementation, updates, upgrades, improving mobility, sales automation, and much more.
Businesses can deploy all of it when they require it. Where they provide cloud-based ERP solutions to both local and international enterprises. Epicor provides a complete function for your business such as Customer relationship management, Supply chain management, Material requirement planning, manufacturing execution system, Advanced planning and scheduling, Business intelligence, and many more.
5. Syspro

Syspro's ERP solution is software that can access supply chain management, inventory management also financial warehouse, and much more. Built upon three business principles, Syspro aims to be future-proof, provide specialized solutions, and simplify the use of its ERP software. With Syspro's give along with distribution and manufacturing expertise, companies in Singapore are able to receive the best tailor-made solution to drive their business forward. Together with the Syspro ERP product suite, it is assuring that the system will be able to adapt easily, such as scaling your business growth with the change of processes. Most importantly, Syspro's ERP solution has the ability to innovate based on market needs as well. 
Download Now: HashMicro's ERP Software Pricing Scheme Calculations
Conclusion
Those are the five best ERP software Singapore that are recommendations for you to run a business. ERP software you will get by contacting the company that issued the product. Not sure where to start (or continue) on your ERP journey?
Immediately switch to HashMicro, our comprehensive ERP software helps you streamline your business processes & drive your company's growth significantly. So, it's time to move to the cloud for your business processes. Our global team of ERP experts is ready to help.