Have you ever heard the term dumping? The term dumping may sound strange to the general public. Yet without us realizing it in our daily lives, we often encounter this practice. People consider dumping as a fraud that can cause harm and hinder international trade. This practice is usually carried out to destroy competition abroad. Actually, what is the dumping policy and its effect?
Table of Contents
Definition of Dumping
Based on World Trade Organization (WTO), dumping is a form of international price discrimination in which the price of a product sold in the importing country is lower than the price of the same product offered in the exporting country's market. In the simplest of circumstances, we can detect dumping by comparing prices in two markets. You can get to know your asset value automatically by integrating the best Asset Management System for Singapore's enterprises. You can always analyze the asset maintenance costs to make wiser buying decisions as well as to decide whether to keep the assets or sell/give them away by using our product.
Dumping Objectives
Here are some of the objectives of dumping, namely: 
1. Depleting stock of goods
There are times when a country experiences excess production of a commodity. Excess occurs when it turns out that there is still a lot of production left when domestic needs for these products have been met. The stock of this commodity or product must be exported abroad to not lose money by keeping the goods. 
2 .Outperforming competitors
Apart from differentiation, cost leadership is one of the strategies to win the competition in the industry. With a lower price, the importing country automatically wants to buy the product.
3. Expanding market share
With dumping practices that make product prices cheaper abroad, exporters' products will have a broader market share. With a low price, the product can reach all countries that need the product. Our integrated trading software can help your wholesale business to track sales all around the world!
Benefits of Dumping Practice
1. Helping other countries
Dumping can also be one of the aids for countries experiencing a crisis. Suppose a country experiences a commodity crisis and cannot produce that commodity. The only way is to import it. Then at the same time, some countries experience over-production or excess in making a commodity. When the domestic needs have been met, the excess commodity must be exported rather than stored and damaged. 
In this case, dumping is useful to help countries in crisis. Countries experiencing a crisis can import commodities from countries experiencing excess production at a lower price to sell more excess items and prevent losses. 
2. Spur companies to be more innovative and competitive
Trade competition is a natural thing that exists in the economy. Moreover, it is already in an international scope, where its wide-area makes competitors also more and more. Therefore, companies are required to be more competitive in gaining market share. The practice makes export market prices lower. If a country offers dumping goods, other countries that provide similar commodities at normal prices will not compete. So the only way is that the production company must be innovative to make the product. 
3. Increasing foreign exchange
Of course, international trade activities will increase foreign exchange earnings for countries that export. Although overseas selling prices will become cheaper due to the dumping effect, because the prices are low, more of these commodities will be sold so that it will add a significant income, both for the country and the exporters themselves. 
Disadvantages of Dumping Practices
1. Damaging the price structure of similar products in the importing country
Imported dumping products circulating in a country will undoubtedly be much cheaper than the country's original production for similar goods. Therefore, dumping indirectly pressures domestic producers to fix prices around the price of dumping products. If domestic producers sell identical products at prices that match the needs of production capital, they will lose in price competition. So to compete, like it or not, they have to cut the price of these products.
2. Killing other competitors
With the occurrence of unfair price competition due to dumping, local producers must cut prices as low as possible to compete with imported dumping products. However, if domestic producers are not able to compete with dumping goods, in the end, only dumping products dominate the market and kill other competitors in the industry.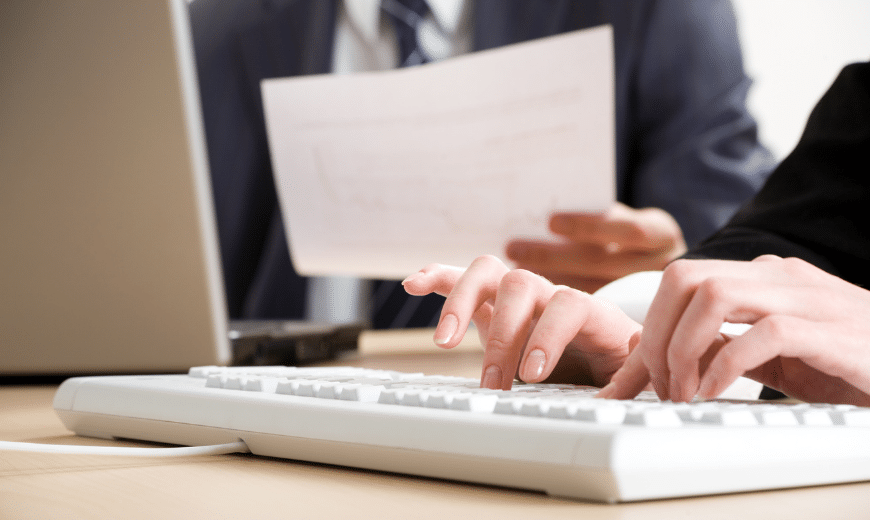 3. Potential for bankruptcy of exporters
Apart from thin margins, exporters often export their products using dumping, where the price is even far below the cost of production. Maybe, in the beginning, it will be very profitable because it looks like exporters get many benefits. However, over time, exporters have a great potential for bankruptcy due to price dumping that is too extreme. This happens because the exporters sell their goods too cheap; even so, they cannot cover the production costs incurred. With the help of our Procurement system, we can help your production cost's concerns by generating purchase requests and convert them into purchase orders instantly. You can also create and send quotations to multiple suppliers as well with our product.
Cases of Countries Conducting Dumping
This dumping practice occurred in Indonesia, which imported iron and steel from China. Meanwhile, one of the iron and steel products suspected of dumping is aluminum and zinc-coated steel. Based on data from KADI, over the last three years, Indonesia's total imports of BJLAS products from China and Vietnam increased by 27%. According to the Deputy Chairperson of the Indonesian Iron and Steel Industry Association, Ismail Mandry, imported iron and steel subjected to dumping practice is one of the reasons why the national iron and steel production utility rate is only around 50% of installed capacity. 
In February 2020, the Indonesian Anti-Dumping Committee (KADI) issued a pre-notification to the Chinese government regarding initiating an anti-dumping investigation into two imported products from the country; namely hot rolled coil/plate (HRC/P) alloy and lysine. The government estimates that the product will enter the domestic market by utilizing the HS transfer method. Real alloy steel or special steel should have a high selling price because specific industries only use it.
Conclusion
Dumping is a form of international price discrimination in which the price of a product sold in the importing country is lower than the price of the same product offered in the exporting country's market. This practice has a purpose that can help exporters, but in reality, dumping can harm importing countries if carried out in the long term and excessively. And you might need an integrated technology system to reduce your workload's progress.
And for that, Hash Trading & Distribution Software can help your business to automate processes in your trading and wholesale business. With the Trading Software you can track all products prices more efficient. You can manage all data products more easily and design real-time data updates to make price forecasting, so you can keep up with fluctuating markets with one centralized and integrated system.