Surely you are familiar with the entrepreneurs because you often hear it. But do you know what it is? Entrepreneur is someone who carries out entrepreneurial activities or trades with a sales management system independently. An entrepreneur is different from a businessman.
Where this difference seems to be seen in terms of goals, market share, risk, business ideas, decision-making systems, competition levels, and methods of implementation in business. Therefore, the word entrepreneur with a businessman cannot be equated. To learn more, check out this below!
Tabel Of Content
What is an Entrepreneur?
Entrepreneurs are people who engage in entrepreneurial activities with brilliant or talented characteristics of recognizing new products, determine new ways of production, manage operation management to supply new products, market them, and managing the capital of their operations.
Definition according to experts
In simple terms, the understanding of entrepreneur is what you have read before, for its development the following kinds of understandings expressed by experts:
The entrepreneur is the application of creativity and innovation to solve problems and to take advantage of opportunities that people face daily.
Defining an entrepreneur is the ability to create something new and different.
It is an ability in thinking creatively and innovative behavior that is used as the basis, resources, driving force of goals, tips, and processes in dealing with life's challenges.
Definition in general
In general, the entrepreneur is the desire and ability of a person to overhaul the system, turning a new idea or new invention into a successful innovation. The translation in Indonesian is entrepreneurial, which comes from the word hero which means brave/hero and effort. Simply put, self-employment has the meaning of being a person who dares to do his own business.
Types of Entrepreneurs
Technopreneur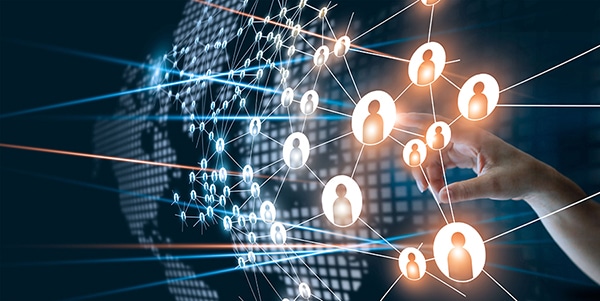 The rapid development of the digital era makes many people literate towards technology. From here were born many of the best entrepreneurs known as technopreneurs, which come from the words technology and entrepreneur. This term is usually given to those who run their business by utilizing technology and information, that is, by those who know how technology can help people and they see an opportunity to do business there.
Foodpreneur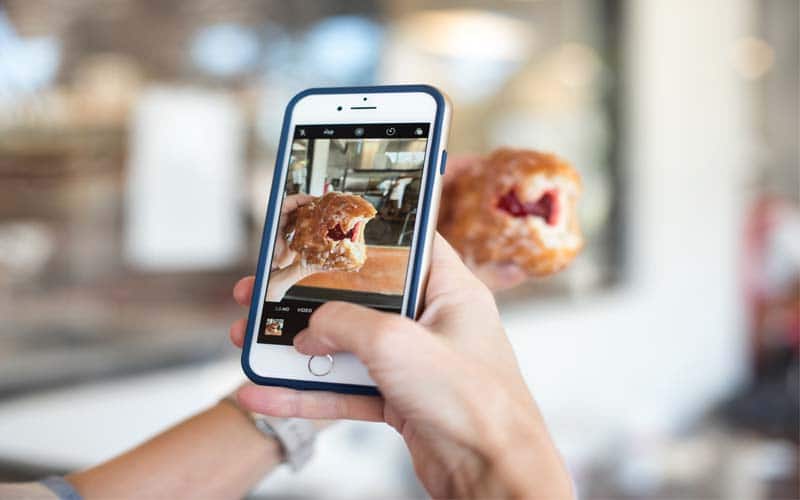 Currently, the term foodpreneur has become a familiar presence as the lifestyle developed especially in the great city of culinary medicine. Foodpreneur is a term for those who run passion in the culinary industry or food.  With the existence of social media it is not uncommon for their products or culinary business to be known, even viral.
Mompreneur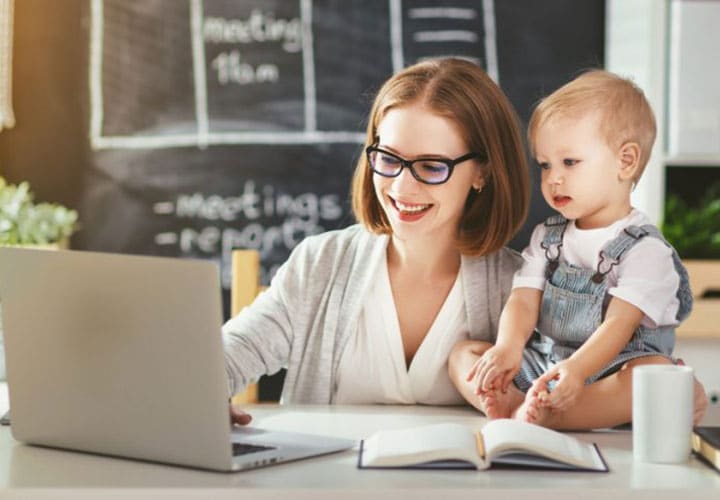 Mompreneur is a slightly subjective term for mothers who run a business or business in the middle of their busy life as a housewife. Mompreneurs usually run their businesses from home, or what we often call as work from home. This proves that a mother is also capable of being independent, creative, and responsible for her family and herself. Especially in today's digital era, running a business can be more freely with the development of existing technology and information.
Ecopreneur
Ecopreneur is an entrepreneur who conducts his efforts to care deeply about sustainability and its impact on the environment. So, in a way, its efforts have had a positive impact on the environment. Like creating an eco-friendly product.
Sociopreneur
The last type is sociopreneur, this one has a dual purpose in running its business. Sociopreneurs come from the word social and entrepreneur, so it is clear that sociopreneurs are those who run businesses to achieve both profit goals and social goals that benefit many people. 
The Characteristics an Entrepreneur Must Have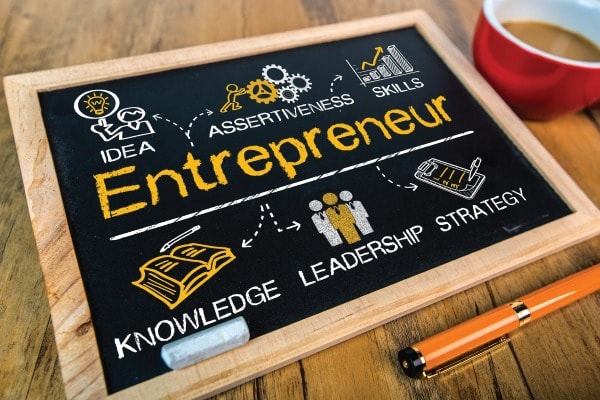 There is no easy way to be successful, one for entrepreneurs. Therefore they had to fight hard and tirelessly. According to Bruce R. Barringer and Duane Ireland, some of the things below are characteristics that must exist in an entrepreneur:
Have a passion for business. With passion or interest in business will have a positive influence on the sustainability of the business owned.
Focus on the product and the customer. You should consider whether the product you are offering interests the customer and suits his needs or not. Because it would be useless if you only have a good product but no one buys it.
Not afraid to fail. An entrepreneur must dare to take risks to try something new, because the possibility of failure is always there. The most important thing is to have the desire to try again and learn from mistakes.
The ability to realize an idea becomes a business. A lot of people have good ideas but can't make it happen. If you want to be a successful entrepreneur then you must be able to make your vision a reality.
Alsa read: Omnichannel Strategy: Steps for Successful Implementation
Difference Between Entrepreneur and Businessman
Characteristics  and purpose
The first difference is nature and purpose. One of the main differences between entrepreneurs and businessman is their characteristics and goals. Entrepreneurs do everything so that their innovation can succeed.  An entrepreneur more focused on skills,  namely the utilization of human resources with the main goal of introducing new paths to achieve success. Entrepreneurs can maximize the utilization of their human resources with the HRM system, which allows them to automate attendance, leave, payroll, and other administrative tasks. 
While businessman, prioritize things that are commercial and profitable. Therefore he never tried a new strategy in his business and only followed the ideas that already exist. Because a businessman's main goal is to forward things that are commercial and profitable. 
Risk range
An entrepreneur has a higher range of risk because they are bolder in thinking (out of the box) so introduce new ideas. If the idea fails, everything will be in vain. But on the other hand, if the idea is successful then they can lead the market because they have no competitors.
In contrast to businessman who have less business risk even minimal, because he always thought of things as calculated and careful thinking. Businessman are more concerned about opportunities that will provide benefits. But the drawback, because it follows the existing path then they have several competitors.
Attitude with employees and customers
The attitude of an entrepreneur is different from that of a businessman, who has a warm personality and always meets his employees with patience. This is because an entrepreneur likes people who have the purpose and the responsibility to benefit their customers through innovation.
Unlike a businessman who has a bossy trait, who likes to rule and work as an employer. In addition, he also tended to hire people who are experts in his field because he is looking for profits and growth for his business.
Workplace
As you know,  that an entrepreneur usually has a friendly nature so that his workplace is unlimited, because he wants his idea to achieve success. He didn't have a problem sharing his workplace with a co-worker. And open to changing place as needed.
A businessman is different. He works in large areas in order to separate departments or co-worker's offices and promote teamwork relationships between his employees. The goal is to make his company have a good reputation and get more profit by having a fixed location. But there is one thing that is common for entrepreneurs and businessman people, it always facilitates a productive workplace for their employees.
Skill
As an entrepreneur who has an encaustic nature, they are always prepared to take risks, and if they fail to overcome them and find appropriate solutions. In the case of the businessman further exploiting his experience and creating some anticipated strategies to overcome losses. But when things go wrong, they will need more time to overcome it.
Adaptation
In the entrepreneur side, the world is constantly evolving, as new ideas, tools, and machines continue to emerge in business world. By possessing a revolutionary nature and being able to accept the latest developments and be able to cope with the daily changes, an entrepreneur can easily adapt. But a businessman usually follows traditional methods, so he faces many obstacles and difficulties in adapting new techniques for development.
Purpose
As already explained, in terms of goals an entrepreneur tends to be more concerned with the changes that are around. of the goal is to pursue passion and the end goal can provide pleasure and satisfaction of its own. Moreover, entrepreneurs are not particularly interested in financial profit. As for a businessman, it has a certain purpose in running his business. To make a profit in order to make money more stable and more successful. But the profit isn't forever because it can be costly.
Time in terms
An entrepreneur in terms of time is very fond of wasting a lot of time in getting new ideas. Because an entrepreneur would want to get the product out of a more perfect idea. In other words, he is more concerned about the product because it is a work that must develop. But for a businessman more valuable time and does not like to waste longer time in getting ideas.  Because a businessman does not want an idea but rather uses an existing one. Moreover, a businessman has more of the nature of job discipline.
Vision
In terms of vision, an entrepreneur always thinks visionary, so always looking for inspiration to create a new product. While the vision of a businessman is always more focused on what the current job is only. Because a businessman wants to print a large profit to meet his needs.
Conclusion
That's an explanation of the differences between entrepreneurs and businessman. So the conclusion is, that an entrepreneur has an original idea and has the courage to set his own path and not be afraid to take risks. In contrast with businessman who always chooses a comfort zone by choosing a tried and successful path after calculating the pros and cons and profits.
Do you have a business but it is difficult to manage reports and bookkeeping? Hashmicro is the right solution to overcoming your difficulties. We provide Accounting Software with the most comprehensive features, easy to use, and suit your business needs.