Along with the development of the digital era, it is no longer strange for someone to buy goods online. The internet is not only used to find information, but also to find their product needs. The development of this digital era also provides convenience for all kinds of aspects of life, one of which is the ease of doing business through the internet or what we know as electronic commerce. Many business owners implement sales management software to enhance sales. To help you better understand the meaning of e-commerce and its growth, you can read the article below.
Table of Content
Understanding E-Commerce
E-commerce is the process of buying and selling products electronically through the internet. In its use, buying and selling transactions through e-commerce can be done easily and practically. Customers no longer need to meet directly with sellers to make transactions. Buying and selling activities through e-commerce may involve electronic fund transfers, electronic data exchange, automated inventory management systems, and also automated data collection systems. 
Due to the convenience offered when using this business model, many business people have started to switch to selling online. Before starting an online platform, make sure you have a reliable and optimized web hosting provider which supports popular apps like WordPress to maintain and support your app.
Sellers only need to upload their selling items, and buyers will see the items they are selling. Discussions and conversations can also be easily conducted online. It's that easy to buy and sell through e-commerce that we can do even in a matter of minutes, besides that this activity can also save you time in shopping. 
Also read: 10 Common E-Commerce Mistakes You Need to Avoid When Selling Online!
The Growth of E-Commerce 
Reporting from E-CommerceNation, The electronic commerce industry is constantly growing and evolving. Two of the foremost important trends for online retailers looking to remain before the curve are mobile commerce and personalization. 30% of electronic commerce sales in 2015 happened on a mobile device, and mobile commerce is predicted to grow 2.58x faster than total electronic commerce sales. This means that your online store must be mobile-friendly and make it easy for users on smartphones and tablets to browse your products and make purchases. 
It's also important to notice that 56% of consumers say they might be more inclined to get from retailers who offer a customized experience, and 74% of internet buyers get frustrated when websites show content that has nothing to do with their interests.
This is why it's important to focus on good WooCommerce hosting for a better visitor experience, pick a proper CMS, and share engaging content.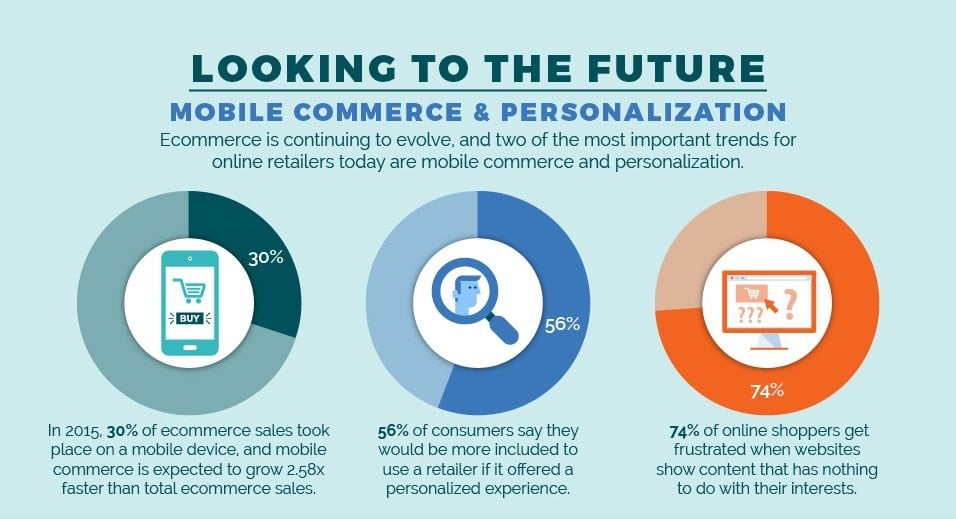 Example of E-Commerce Website 
following is an example of E-commerce that is growing rapidly in the global industry:
1. Amazon
Amazon is a multinational retail company that focuses on e-commerce, cloud computing, digital streaming, and artificial intelligence from the United States. Amazon itself has become one of the largest electronic commerce platforms in the world.
But at the beginning of its establishment, it turns out that Amazon is a company that focuses on selling books. Over time, the company continued to grow until it eventually became one of the largest and best eCommerce platforms in the world.
2. Nova Smart Home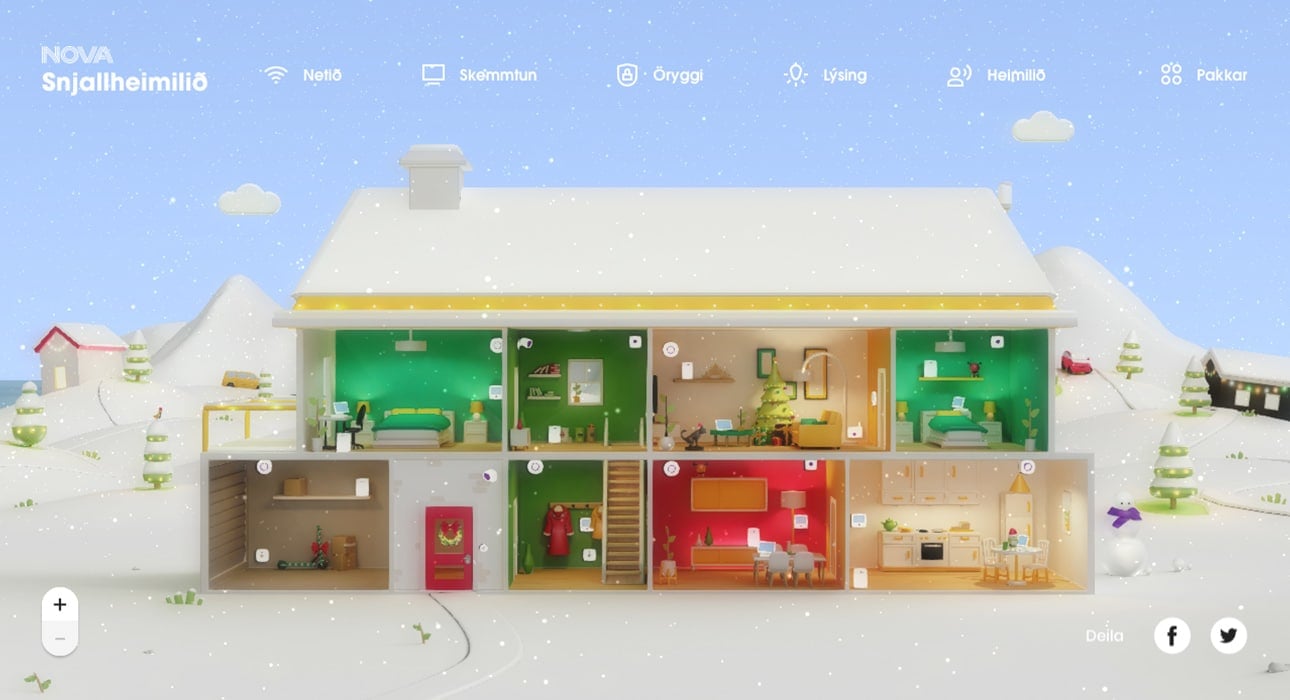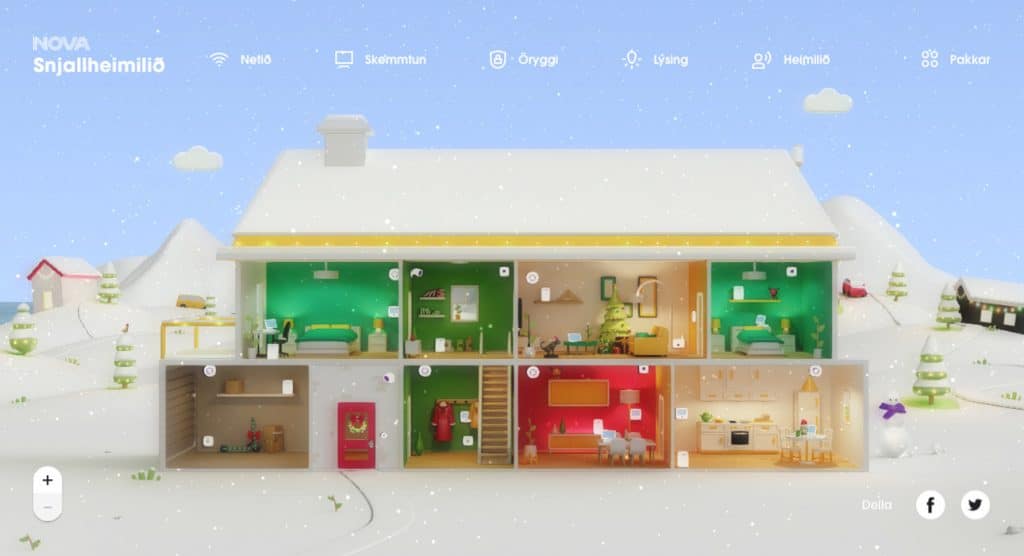 Nova Smart Home is a telecommunications company from Iceland that has a microsite specifically unique for its smart home devices. The website design uses 3D animation with house models and provides interactive product demos. With its innovation, Nova Smart Home can attract the attention of its consumers and become a good way of differentiation to be able to continue to grow in the world of e-commerce. 
3. Welly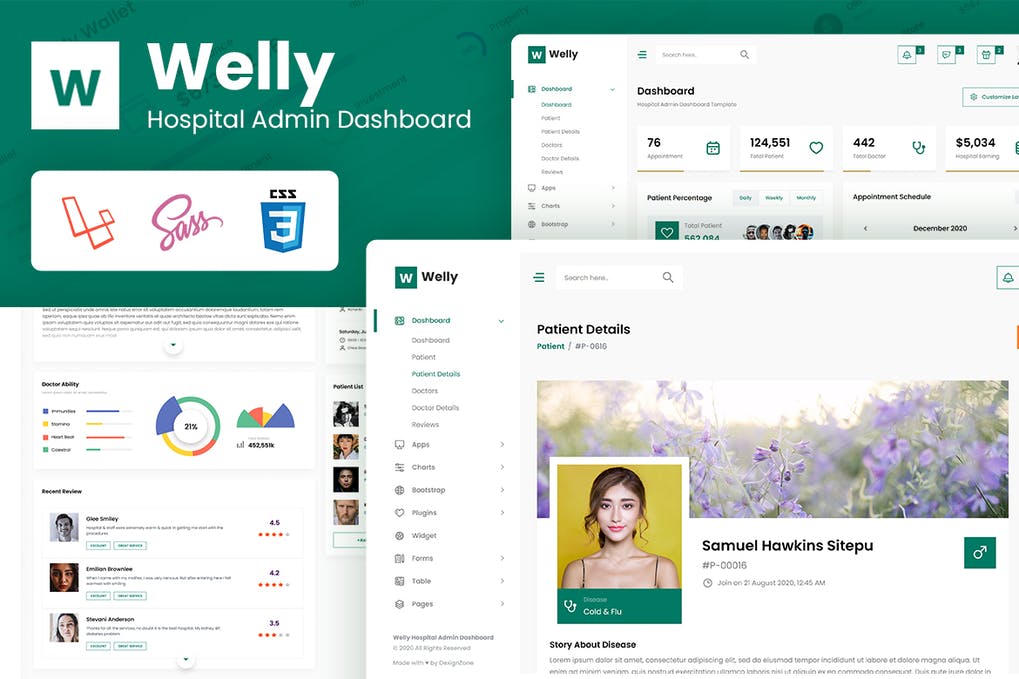 If you want to have a minimalist-style online store, you can find it on this e-commerce website. Welly is one of the platforms that sell medical devices from the United States. This online platform has a modern design that helps customers easily understand their core business.
Another interesting feature of this electronic commerce website is its color palette. The color combination they chose will instantly draw the visitor's attention to the most important elements, such as a call-to-action button. 
4. Tokopedia
Tokopedia is one of the leading e-commerce in Indonesia that has already become a unicorn company. Based on the official website of Tokopedia, the mission of this company is to create economic equality digitally.
This startup has also had many achievements, such as creating job opportunities, increasing business sales in various places, opening up digitally easier business opportunities for business people, and others.
Conclusion
For now, we can conclude that the existence of e-commerce is having a major impact on the community aspect of shopping convenience. You can also try to start making a business through e-commerce as an investment in the future. But also, you need good financial management to successfully manage your brand.
Currently, there are also various platforms to support e-commerce businesses, such as online marketplaces and social media. To maximize business strategy you can also use ERP Software to make your business processes run effectively and achieve maximum goals.
Also read: