Have you heard of cryptocurrencies lately? You should often hear about it because cryptocurrency is a digital currency rising a few years back.
Of the many kinds of digital money, bitcoin is the most famous. If you look at crypto's market price, bitcoin is the first cryptocurrency to appear and still topped the market price.
But wait, do you understand what cryptocurrency is? You have to understand what crypto money is. Because sooner or later, this cryptocurrency will affect economic life around the world!
Understanding Cryptocurrency
In short, crypto/cryptocurrency is a virtual currency. Wei Dai created the currency in 1998. Satoshi Nakamoto, the creator of bitcoin, released his first 50 bitcoins in 2009.
Cryptocurrencies are protected by various passwords that are very difficult to crack, so cryptocurrencies have a high level of security guaranteed by cryptography that we quoted from Investopedia.
The payment system that crypto uses utilizes digital currencies and takes place peer to peer or from sender to recipient (without intermediaries). In addition to guaranteed protection, cryptocurrencies are also decentralized, meaning that there are no intermediaries in the transaction activities. Moreover, you can track the changing cost of the currencies on heatmaps.
Also Read: The Importance of a Financial Planner to Grow Your Business | Tips & Ways
Although cryptocurrencies are peer to peer compared to fiat money that the local government manages, it is still recorded on a cryptocurrency network system.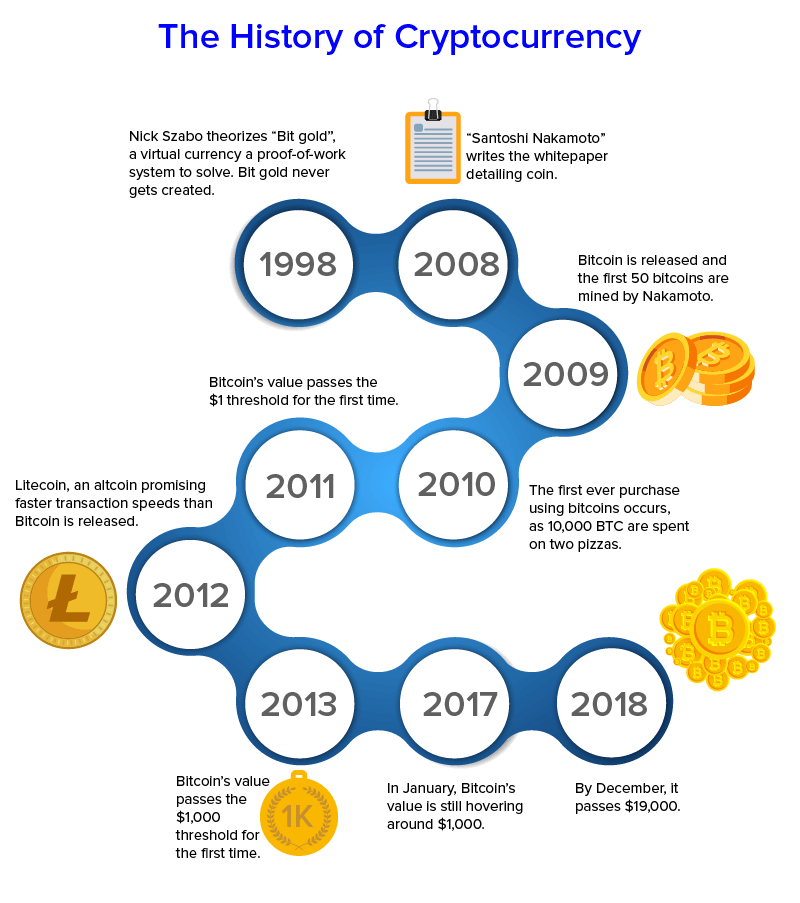 Blockchain Technology as a Cryptocurrency Platform
Cryptocurrency means an agreement from its users and a storage process secured by various strong passwords.
So what is blockchain technology in this cryptocurrency? Blockchain is a collection of blocks that function to be able to organize and maintain every addition of data that has been stored on each block.
Later, each block filled with stored data will be connected and form a network that will be decentralized or peer to peer network. On the network, there is information that explains the transaction trace and the amount of balance you have.
Blockchain has content in the form of all stored or recorded data that will not be editable or falsified. This blockchain system also allows users to be able to transact gold via email.
This peer-to-peer network can present a new payment system and transaction process and is also efficient in the form of digital money because it occurs without intermediaries.
Some Examples of Cryptocurrencies in Circulation Today
Although its development has occurred since 1998, in fact, new crypto money has been famous in the past few years in the community. Fame grew when Tesla owner Elon Musk invested cryptocurrencies in several types, including bitcoin.
As of September 16, 2021, various cryptocurrencies consist of 6624 that we quoted from CoinMarketCap. While the most popular cryptocurrencies still belong to Ethereum, Litecoin, Ripple, Monero, and of course, bitcoin.
For Bitcoin, Satoshi Nakamoto made coins in the mine, a total of 21 million coins. The value of 21 million coins is a number that has been following the protocol stuck together.
The 21 million coins Satoshi created will not run out until 2140. Every society has the same opportunity to mine bitcoin through computer devices without an intermediary a bank or other financial institution.
Mechanisms and Activities of Cryptocurrency Transactions
In making crypto transactions, you feel it is highly flexible. You can mine anytime and anywhere. This is because your mining activities are independent without intermediaries, only needing an internet connection and hardware such as computers.
The mechanism of this transaction activity is simply as follows:
When Udin wants to send money to Josephin, the system will provide any information related to the required transaction value. This information is also complete with digital signatures through a private key into the cryptocurrency system Udin and Josephin use.
You need to be wise when making crypto transactions. Because the transaction you have completed will be stored permanently, no system or anyone can cancel, change, hijack, or falsify records of such transactions.
Cryptocurrency Mining
As we said earlier, your mining activities do independently without intermediaries; it only takes an internet connection and hardware like a computer.
You who do mining are miners or miners. This decentralized network does not have an authorization center in performing a division of tasks, so naturally, mining needs miners.
Cryptocurrency mining activities also require a system that can prevent individuals from committing fraud or abuse of specific networks. So, if anyone falsifies transaction data, then the system will know, and the system will punish the perpetrators.
The penalties that the system provides can be directly, precisely, and accurately, by various mathematical logics that exist in cryptocurrency systems.
In mining, prospective miners must solve a cryptology puzzle in the form of complex mathematical problems. This mathematical problem is the creation of Satoshi Nakamoto.
When you can solve the puzzle, the miner can get to a block that you can fill in to add the blockchain system.
The system will authorize you to multiply cryptocurrency transactions into a system that will automatically deliver a certain amount of bitcoins into it.
Valuation of Cryptocurrency
The value of cryptocurrencies is volatile and will quickly decrease or increase based on the availability and trust of users in cryptocurrencies.
Every type of cryptocurrency has the same value as other commodity products. When the demand for cryptocurrencies is very high, and miners are few, then the value of cryptocurrencies will increase.
The use of cryptocurrency makes cryptocurrencies uniquely encrypted. Then, of course, its value depends on the mechanisms that exist in the market.
The price of cryptocurrencies varies, and the valuation is updated every few seconds. As of September 16, 2021, According to CointMarketCap, the cost of bitcoin is Rp680,240,746.56.
Implement HashMicro's Accounting System to Simplify Your Investments Recording!
You can't deny that crypto digital currencies have become an investment tool. Some people in Indonesia have also made crypto investments, although this cryptocurrency does not yet have the legality of the central bank.
Even so, in the future, many believe in cryptocurrencies as an asset of the future. Tim Draper, a Venture Capital Investor, predicts cryptocurrency's market capitalization will reach $80 Trillion in the next 15 years. The author of the bestselling book, "Rich Dad, Poor Dad", Robert Kiyosaki, expressed his belief that cryptocurrencies will soon replace the US dollar.
Also Read: Minimized These Four Problems with an Online Accounting Software
Make a good note of your company's crypto investment activities. Use the best accounting software that HashMicro has. Our Accounting System can help you meet complete record-keeping activities and make it easier for you to manage long-term investments. Free Demo.