As of Tuesday, March 18, 2020, there have been 313 confirmed cases of coronavirus disease (also known as Covid-19) in Singapore. 117 of the patients had already been discharged, with not a single death. The World Health Organization (WHO) can hail the Asian City state as an exemplar of effective detection and containment, but everyone should still wary of the outbreak.
The coronavirus pandemic does have a serious impact on most businesses. Despite all the challenges, there are a few effective ways that business owners can implement to maintain their business productivity in the midst of the deadly pandemic.
Daftar Isi
How to Keep Your Business Productive Amid Coronavirus Crisis
Here are some tips that you can apply to maintain your business productivity in the midst of the coronavirus outbreak.
Implement a Work-From-Home Policy
On March 13, 2020, both the Manpower and Health Ministries advised employers in Singapore to adopt telecommuting, stagger work hours, and reduce close contact at work, where feasible. These recommendations come amid new social distancing measures announced by the Government to combat the spread of the coronavirus. 
The Ministry of Health also suggested that employers should use video-conferencing where possible, and allowing employees to commute at off-peak hours. In a separate advisory, MOM advised that work-from-home policies should be made for vulnerable employees, such as those who are older, pregnant or have underlying medical conditions.
The effectiveness of working from home might sound dubious to most business owners, including you. However, it can actually be very helpful in maintaining the productivity of your business, especially at times like this.
Employees who must work in the office, especially when they are sick, are more susceptible to contracting the coronavirus. They could contract the deadly virus while on public transportation or while conducting meetings outside. And if they are positive, they will not able to work until they completely recover.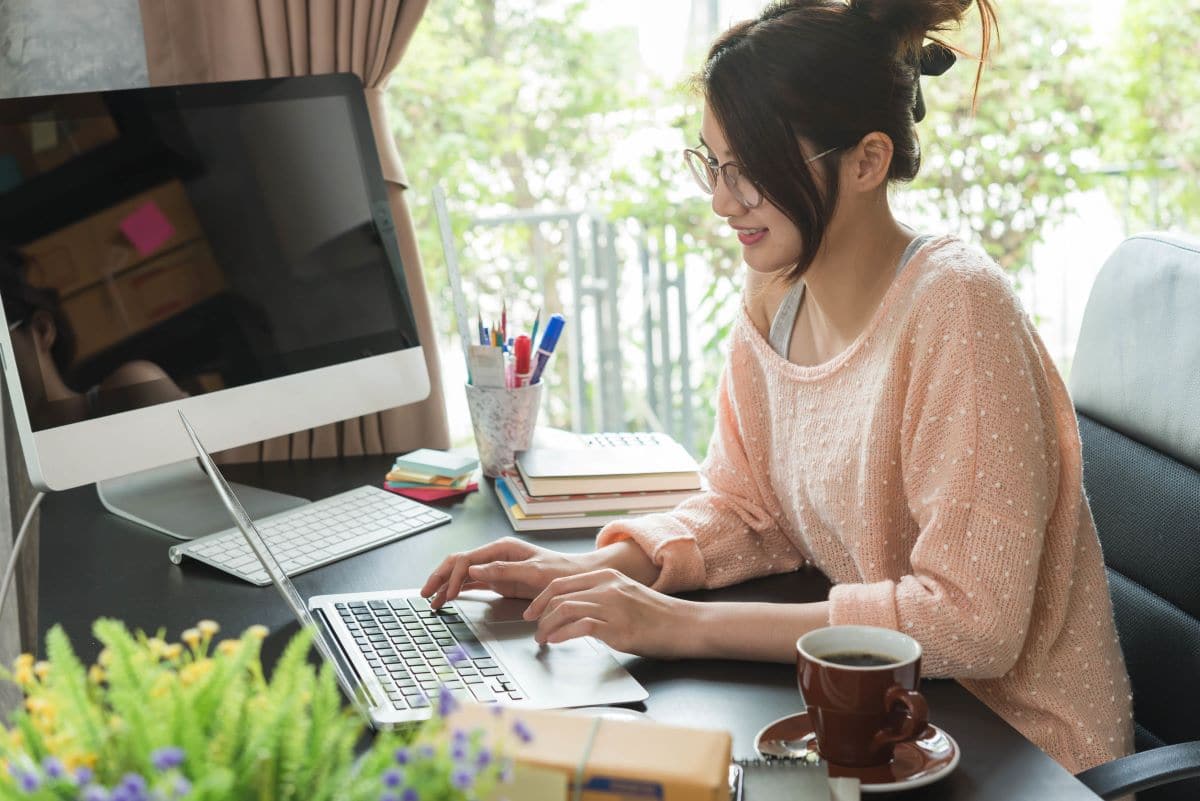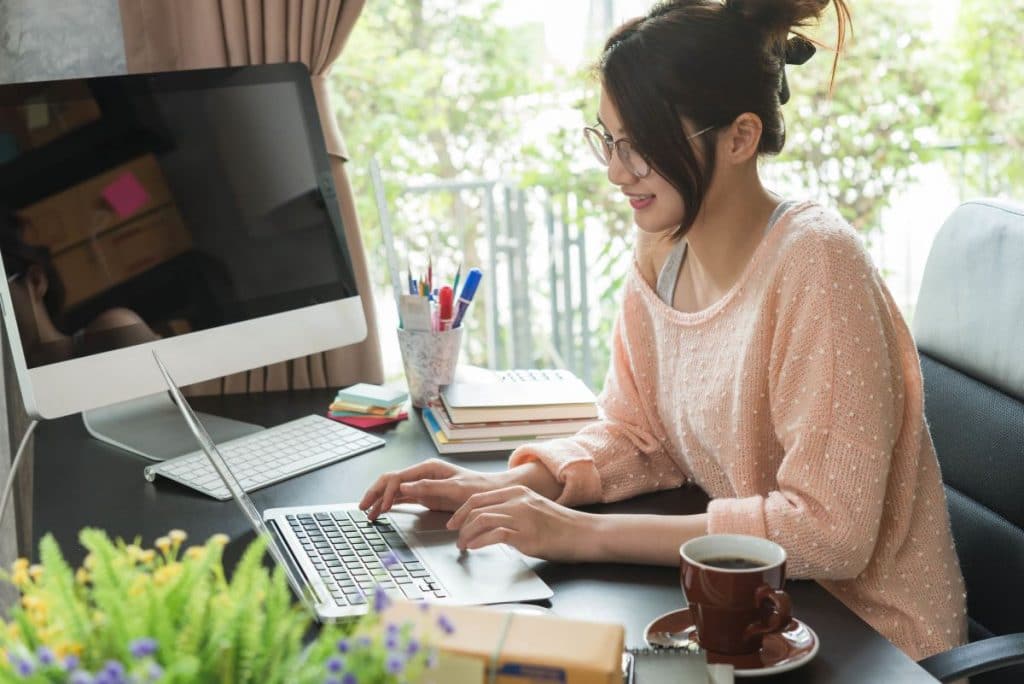 If one of your employees got the virus, there is a possibility that they will transmit it to your other employees. Illness in the workplace can be very costly and could hamper productivity. This could also tarnish your reputation as a leader, because you would be considered as having failed in protecting your employees.
By creating a work-from-home policy, you will be able to protect your employees from coronavirus transmission. Your employees can still work normally from their homes while maintaining good health. Your business will still keep operating even when you run it remotely.
What If Working From Home is Not Feasible for My Business?
We know that working from home is not feasible for everyone, such as those involving front-line operations like manufacturers, construction workers, retailers, restaurateurs, bankers, drivers, and health care workers. However, you can still minimize the risk of coronavirus transmission in your workplace by:
Implementing shift work

Reducing working hours to avoid crowded public transports

Providing free masks and hand sanitizers

Encouraging everyone in the office to maintain cleanliness

Providing vitamins or supplements

Providing free lunch so as to minimize employees' exposure to crowded areas

Conducting temperature screening so that everyone in the office would not be paranoid if their co-workers/themselves may be infected
Consider leveraging a marketplace or creating your own eCommerce site (if you are a retailer) so you can still make sales even when your outlet is closed. Offer takeout and delivery services instead of a dining-in option if you are a restaurant's owner. 
Follow Up with Your Customers Online
The coronavirus outbreak should not prevent you from maintaining good relations with your customers. If there are any matters between you and your customers that must resolved (e.g. a project), try to keep following up with them on any progress via email, telephone, or messaging apps like WhatsApp.
You can do meetings with client using video conferencing apps like Skype or Zoom. Keep your customers updated by sending them newsletters, promotions, or any updates related to your product or service using email marketing. Provide a live chat feature on your website to make it easier for you to handle prospects' inquiries.
Leverage Technology to Keep Your Business Running
Nowadays, we have so many conveniences to manage our businesses remotely. Technology tools such as ERP software can be very helpful at the moment. A cloud-based ERP system allows you to monitor all your business processes and make data-driven decisions anywhere and anytime.
You can assign tasks to your staff and track any progress they make directly through the system. Anyone with an access right can make any updates and changes to their work and things that relate to it. You can even follow up with and/or send emails to your clients right through a single system.
Now that you know that there is a tool that can simplify all your business processes like an ERP system. You won't have to worry about creating a work-from-home policy. You and your employees don't need to be in the office to ensure the productivity of your business. Note that ensuring the smooth running of your business is important, but you should prioritize the health of your employees.
Conclusion
Some important modules in the ERP system include accounting, sales, customer relationship management (CRM), procurement, inventory, and human resource management (HRM). There are also additional modules such as supply chain management, manufacturing, asset management, e-Invoicing, and many more. These modules can customized according to your business needs.