As long as you are human, it is impossible not to communicate. Let's say you're talking to a friend or family when you're writing a message for someone, or you're just taking action.
This example is part of communication. Every day we communicate. Do you know what communication is? And what is the correlation between communication and a business?
This article helps you understand the importance and application of communication, specifically business communication, to your organization or business.
Understanding Business Communication
Understand first the general understanding of communication, which is sending, receiving, and understanding messages. Meanwhile, business communication is a communication activity in the framework of information exchange.
For you to understand better, here is the understanding of business communication according to experts :
Philip Kotler, one of the scientists who became a reference in the world of management and marketing, business communication is a human activity directed to satisfy the needs and desires (one) through the process of exchange.
Persing, business communication is a process of conveying meaning through symbols that include all elements that have a relationship with the process of delivering and receiving messages, both in the form of writing, oral, and nonverbal conducted in an organization to pay someone to produce goods and services for profit.
Hughess and Kapoor, business communication is an organized individual activity or effort to produce and sell goods to benefit and meet the needs of society.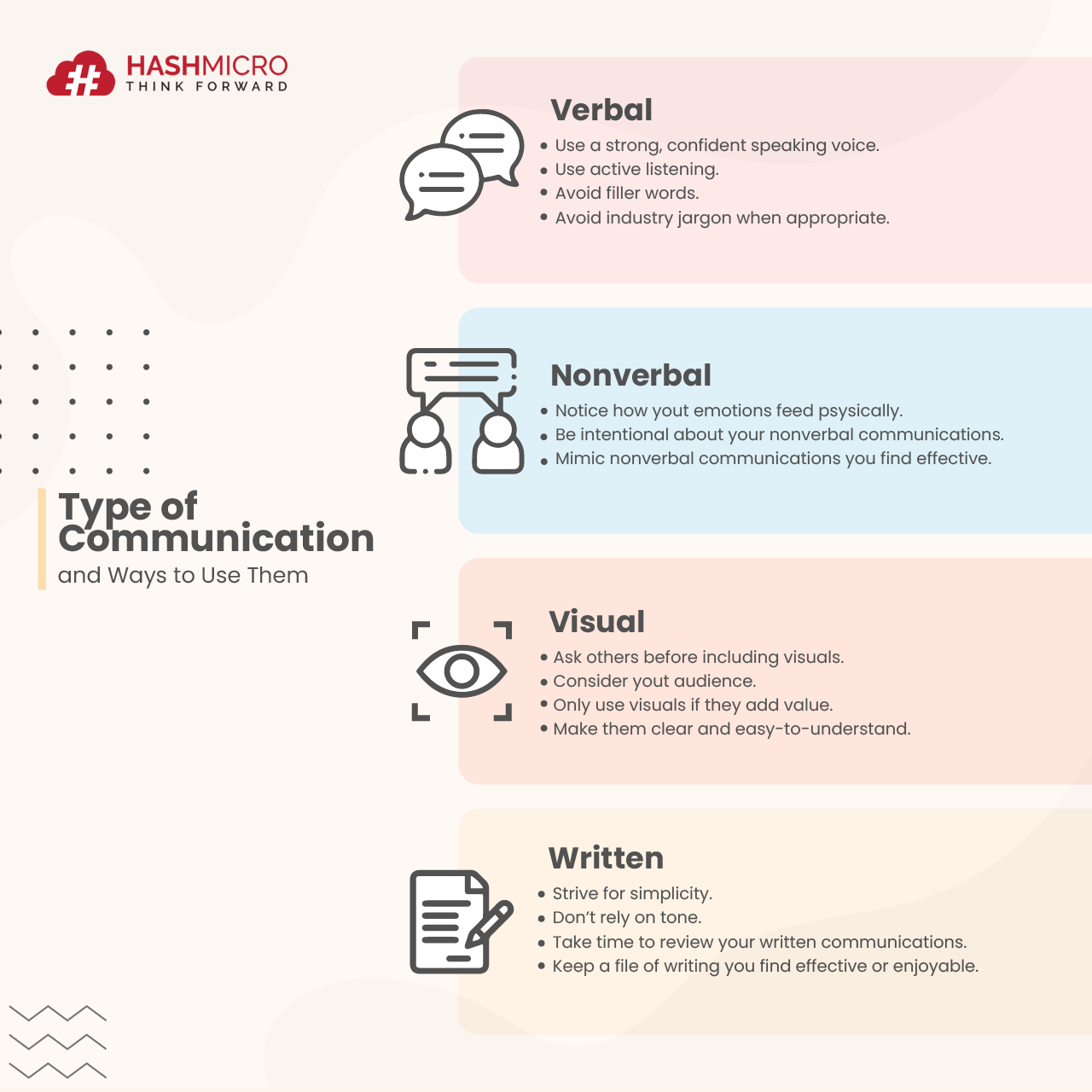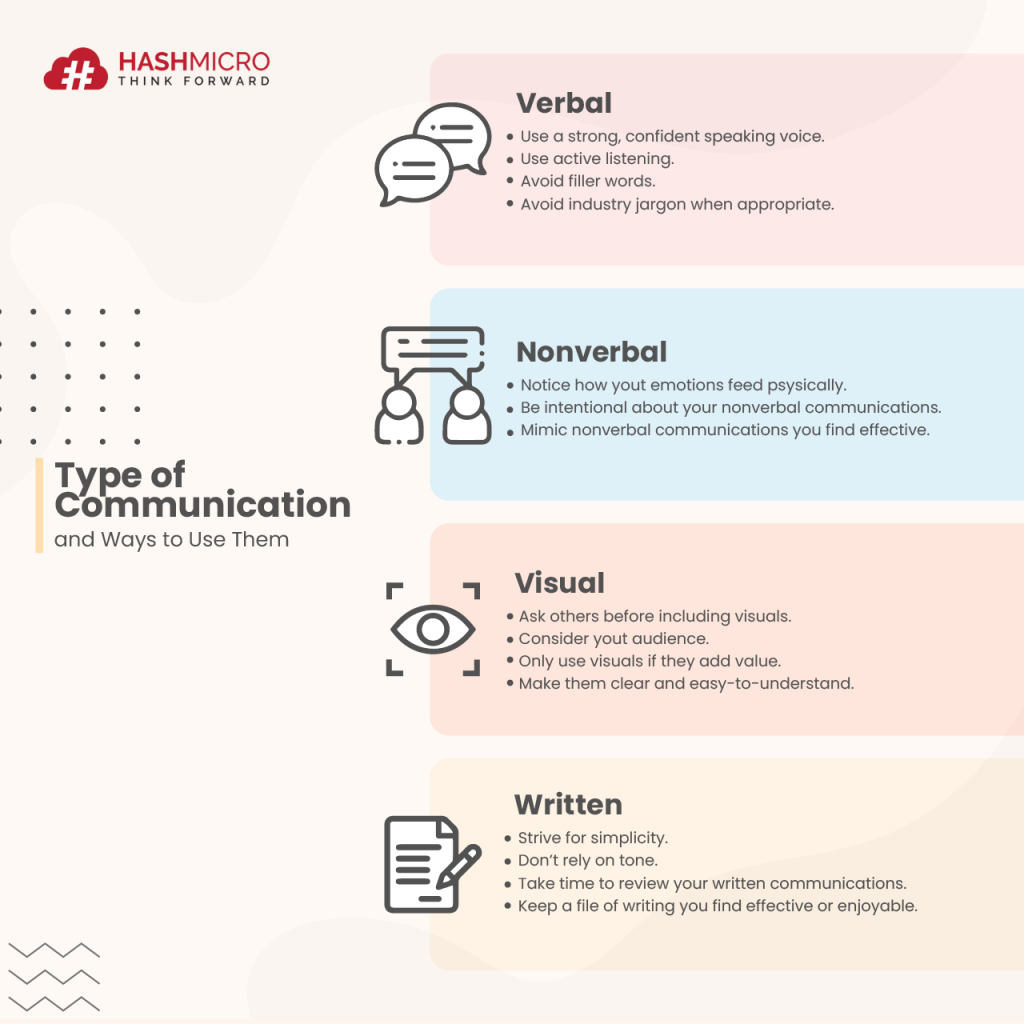 You also need to understand the elements of activities that must be present in organizational or business communication. By understanding what is contained when establishing communication, you can understand more deeply about communication for business, including:
There is a purpose; Every communication has a purpose. Communication has goals that are in line with the objectives of the organization;
There is an exchange; in line with the communication mechanisms by which two (or more) people (or more) are communicators and communicants;
The existence of information, ideas, or instructions;
These three things are the contents of the message contained in the communication. The shape can vary depending on the situation, conditions, and goals.
Utilizing personal or impersonal channels;
Every communication that occurs utilizes special media or mass media if you want to reach many people.
Use symbols or signals; use certain methods or tools so that the recipient of the message can understand the contents.
Achievement of the organization's targets or objectives;
Communication is established to be able to achieve the target following the goals that have been predetermined.
3 Purposes of Communication in Organizations
You already know that in communication, one of the elements is that there is a purpose. Check out the following about the three purposes of communication in the organization:
To provide information
The fundamental purpose in business communication is to provide information related to the business to colleagues/superiors/subordinates / other parties.
For example, a company leader needs office stationery equipment. For this equipment, he can ask purchasing employees to make purchases as the leader asks.
Read Also: SOP (Standard Operating Procedures): Know the function, Benefit and SOP Example of Company
As a way to do persuasion
The second purpose of business communication is to persuade others so that what we convey can be understood properly and correctly. This is often done especially about negotiations between a person and a lean person in business.
To obtain optimal results in negotiating, each party needs to understand the principle of the win-win solution by implementing effective communication.
As a tool for collaborating
The third goal in business communication is to collaborate or cooperate with business between someone and others internally and externally. With good communication, one can easily conduct business cooperation both internally and externally.
Example: When a sales team works with a marketing team to market a product in a specific area, creating a goal goes hand in hand in running it.
Steps of Business Communication
Now is the time for you to understand the good process of communicating while in the business environment. By knowing these 8 steps, you can implement effective communication procedures, namely:
Set goals
The first step of communication is that you have to set goals. Think back to what ideas and ideas you have. What do you expect when you send those messages?
Audience evaluation
The second step is to think about your audience. Always make sure you know who you're communicating with.
There are many ways to communicate with your colleagues. Make sure you use the most appropriate tools for your message.
If you make an official announcement (e.g., the office is closed due to a disaster), use an official channel such as an office email or company-wide memo.
If you deliver an informal message (such as details about karaoke on Friday), you can send an instant message or a text messaging system.
Turn ideas into messages
Re-idea because not all ideas are perfectly acceptable. You should pay attention to several things such as the subject, intent and purpose, content of the message, audience, and pay attention to the cultural background of the recipient of the message.
Drafting message content
This is a crucial step that you should pay attention to. Do not let you put together a message that is difficult to digest.
Use sentences that are short and familiar rather than long and unfamiliar. Simple writing is easier for your audience to read and understand.
If your readers stumble upon your vocabulary, the message you're trying to convey is likely to disappear.
Media selection
After compiling the content of the message well, media selection is also a factor in the success of your communication.
With the right media, your audience can interpret the message clearly. Feedback on your messages is also more likely.
Messaging
This is the last step for a communicator to send a message. When sending a message, ensure that the communicant is receiving your message and sending feedback to you as proof of communication.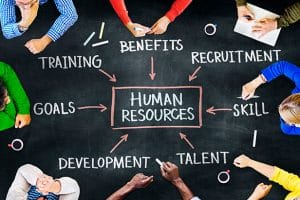 How Technology Helps You Communicate
Once you understand the understanding and steps of communication, you can apply good and effective communication. Communication has a big role in an organization and business. When communication falls apart, it is difficult for company owners, managers, and employees to do the job and fulfill responsibilities according to its goals.
Ineffective communication and not being supported by the right tools can be problematic for businesses. The effect is that employees will not feel comfortable. Even your company's profits may decline.
You can use HashMicro's HRIS Software as your company's practical solution. This system works to automate the HR and administration tasks of your employees. Calculate salary and Income tax, manage leave and attendance lists, reimbursement processes, and other operational activities.
Make sure you start using HashMicro's HRM system. Prevent problems that may arise due to uneven communication. Use the most complete payroll application for enterprises in Singapore.