Talking about change, implementing change management is an effort that can be made so that companies are able to adopt changes in a more structured and effective manner. To understand the term change management, first we have to know what management is and what change is.
Management is an effort to plan, and manage existing resources to achieve goals effectively and efficiently. Change is how to create something different, and a shift from current conditions to expected conditions in the future.
In general, change management is a process and effort that is carried out systematically to assist the company in managing any changes, to support the success of the company.
Table of Content
Change Management Approach
Emergence of cultural differences in the organization will affect the readiness of the right change plan. The following are four corporate management approaches, including:
Rational-empirical approach
This approach is based on the belief that people's behavior is predictable and that they will pay particular attention to self-interest. They will change automatically when they receive more informative, effective communication and when there is an incentive for change that they judge to be more qualify.
Normative-reeducative approach
This approach emphasizes how a change manager can influence or behave in certain ways so that later members can make changes.
Power-coercive approach
This approach makes change management to do things that are arbitrary for some, and naively for others. The basic assumption of this approach is that those who are essentially obedient will be prepared to do as they are told with little or no inducement. Furthermore, this approach have a high level of risk.
Environmental-adaptive approach
The rationale used in this approach is that although they are able to adapt in all conditions, they still try to avoid any form of loss.
Also Read: ERP Functions for Enterprise Management Efficiency
Types of Change Management
The types of changes based on their characteristics, include:
Smooth incremental change, change will occur slowly, systematically and predictably.
Bumpy incremental change, change is characterized as a period of relatively quiet change and is interrupted by an occasional acceleration of change.
Discontinuous change, significant changes in strategy, structure, and culture.
Change Management Phases and Stages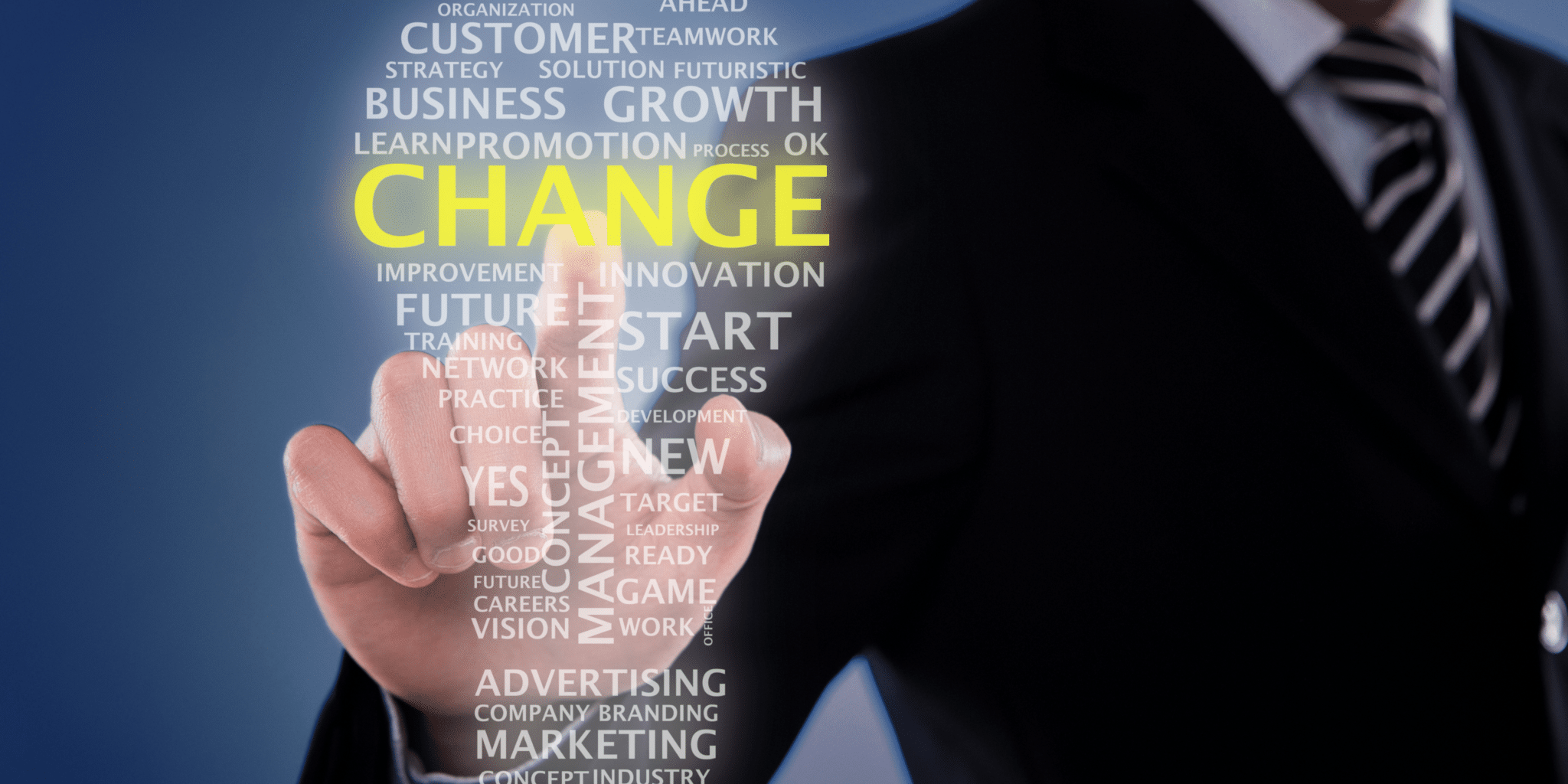 There are several phases in carrying out change management, including:
Phase A: Positioning Value (determining strategic position). This phase is the stage of systems thinking that can clearly show the company's goals or strategic position.
Phase B: Measures Goals. This phase identifies various steps and mechanisms for evaluating a goal.
Phase C: Assessment Strategy (assessment strategy). This phase identifies the gap between the current situation and the desired situation so that the determined policy can achieve a better condition.
Phase D: Actions Levels (change activities). The implementation phase and the explanation of the strategy. Then integrate with all activities, processes, and changes needed to implement the objectives in phase A.
Phase E: Environment Scan (identification of the external environment) Knowing the external environment that is capable of influencing change.
The stages of change management described in The Rollercoaster of Change are as follows:
Smart Start, the pre-planning stage or the beginning of change planning where individuals prepare for change.
Shock, The change leader's kickoff marks the beginning of this stage. At this stage there is usually a shock reaction, due to their unpreparedness to face change.
Depression/anger, job changes and responsibilities due to changes begin to show clearly in the form of depression and anger.
Hang In/Persevere, this stage is the reorganization and the new working relationship begins, individuals in the organization will try to maintain the old conditions, so that at this stage changes can often fail.
Hope/Readjustment, the stage of adaptation to new organizational conditions, Therefore individuals have a better understanding of change.
Rebuilding, this phase has resulted in the formation of a strong team and smooth operation of the organization.
Conclusion
Thus, we can understand that change management is essential for overcoming organizational or business changes. As a result, it will create the best conditions in a more efficient and effective way to minimize the impact of the change process.
Finally, As a businessman, change management can be one of the keys to the company's success. To support this, you can use ERP Software from HashMicro to help you maximize and improve the efficiency and operations of your business.