The term "business model" refers to a business's strategy for profit. It defines the products or services a company intends to sell, the target market for those products or services, and the anticipated costs. You can use accounting software to manage your business cash flow and maximize profit.
All businesses, new or old, need a business model. Business models help new businesses determine product types, labor availability, marketing strategies, distribution, delivery, sales process, price strategies, and customer payment methods. For large companies, the business model used impacts regularly updating business plan targets.
Determining the business model is critical to the company's future growth. Inadequate preparation will result in the company's inability to anticipate future trends and challenges. To do so, read the sections below to understand better the concepts, benefits, and various business models.
Table of Content
What Is a Business Model?
According to Investopedia, a business model is a primary term for a company's profit plan. This component ensures that the business does not operate without clear direction. In effect, you have recognized the type of business and know what kind of products and markets you will be dealing with.
Unlike the business plan, the business model is more concerned with generating revenue or profits from the business that runs. In addition, the presence of a business model distinguishes your company from competitors. This way, customers will naturally be interested in your business's products or services.
Also Read: The Importance of a Financial Planner to Grow Your Business | Tips & Ways
By choosing the appropriate model, you can ensure that the business you are building has a clear purpose. You can also fully understand your target market and how the company operates appropriately.
Benefits of Business Model
The purpose of the business model is to assist the company in developing a business plan, establishing and validating the critical points of the line of business, which include activities, resources, customer relationships, revenue, and expenses.
In addition, various benefits that you can feel when setting a model for your business, including:
The target market is clearer
The business model guides you through the process of determining a value proposition. This component will help you determine how your product can be used to solve the problems that customers face.
After that, you can segment the customer even further. The clearer your business model, the simpler it is to determine which target market will prioritize. Use HashMicro's CRM-Leads Software and generate more optimal and thorough lead management.
The product created is fixed
By following a precise model, you can avoid getting entangled in creating products that don't fit the market. In addition, the more transparent the target market and product value proposition, the more precise the type of product you will produce.
Preparing a strategy becomes easier
The business model you choose will also determine the business strategy automatically. For example, your system does not attract consumers if you run a distributor business, but how to develop close relationships with producers significantly.
In addition, you should be able to collaborate with various retailers and build a fast and efficient distribution channel. Use HashMicro's Hash & Trading Distribution Software for more efficient distributor business processes. Erp software specifically for trading and distribution businesses is complete with Pareto analysis to see the most profitable products and manage thousands of stocks in various warehouses more efficiently with 3D warehouse location and barcodes integrated with mobile apps.
Anticipating competition
Without a business model, it is tough to determine your business's position in the market. As a result, the company may face competition that you haven't considered. With the proper strategy selection, you can also better understand your competitors' strategies for acquiring resources and selling to consumers. It is essential to determine the right business strategy based on the business model.
Also Read: Psychographic Segmentation Concepts for Effective Marketing Strategies
Various Types of Business Models
In general, not all businesses develop business models independently, rather than relying on pre-existing business models.
Here are some types of business models you can use as a guide for business development: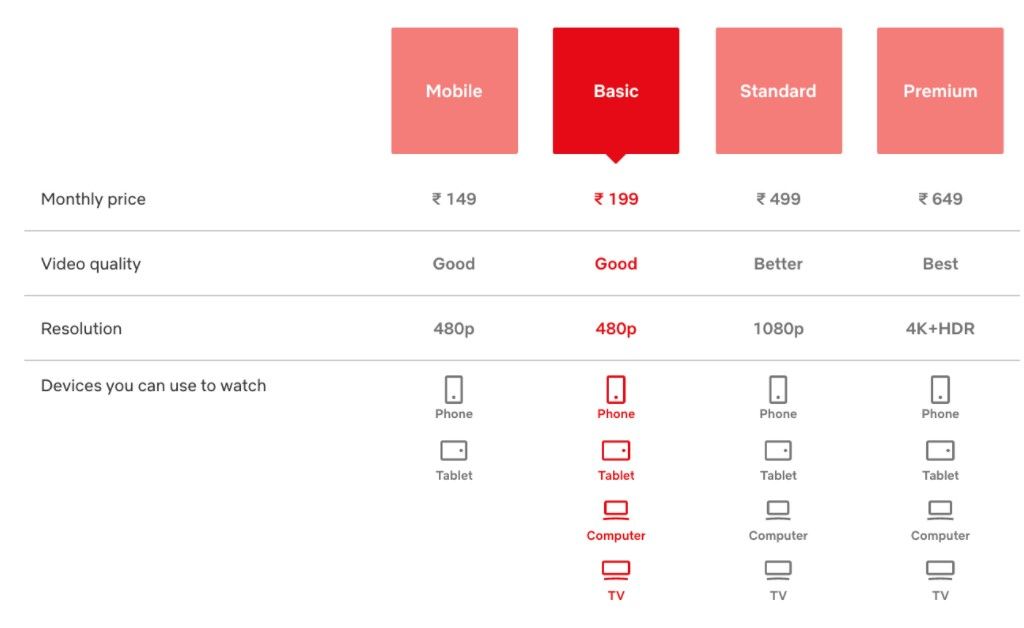 Subscription
The first types of business model is the subscription. This business model targets consumers willing to spend more money on a single item.
Subscription models are typically time-based, such as one day, one week, one month, or one year, and are further subdivided into affordable class packages such as basic, premium, or professional. Subscription-based businesses, such as Netflix and Spotify, are common in the digital entertainment industry.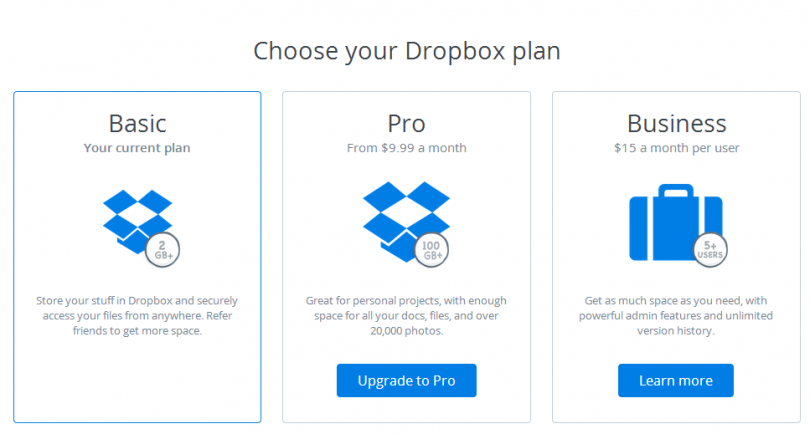 Freemium
Freemium was formerly referred to as razor-razorblade because its originator was a fur-shaving company that sold fur shaver handles and razors separately. The freemium model is the free shaving handle sales scheme and the razor that customers can redeem for a price.
The freemium model is a model in which the product is initially available for free but with limited functionality. You can unlock the full functionality of the product by purchasing additional products. Usually, those who take advantage of this scheme are businesses with digital products such as games or cloud data storage services like Google Drive and Dropbox.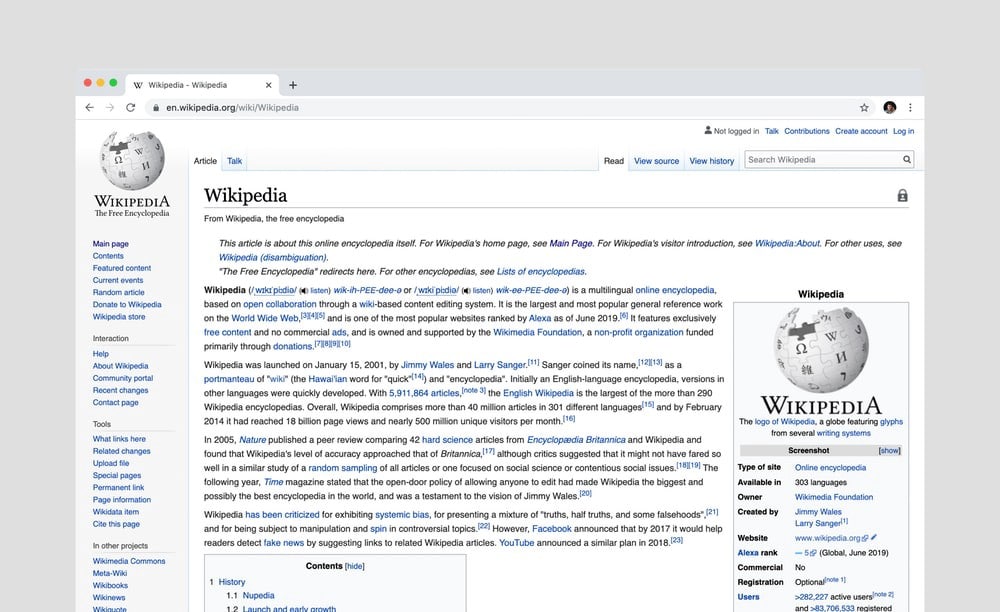 Crowdsourcing
Crowdsourcing business models invite consumers to participate in product design and development.
Additionally, the term "crowdsourcing business" refers to the collaboration of multiple users who deliver a single comprehensive solution in the form of a single product. Shutterstock, Wikipedia, and online courses like Udemy are examples of companies that use crowdsourcing models.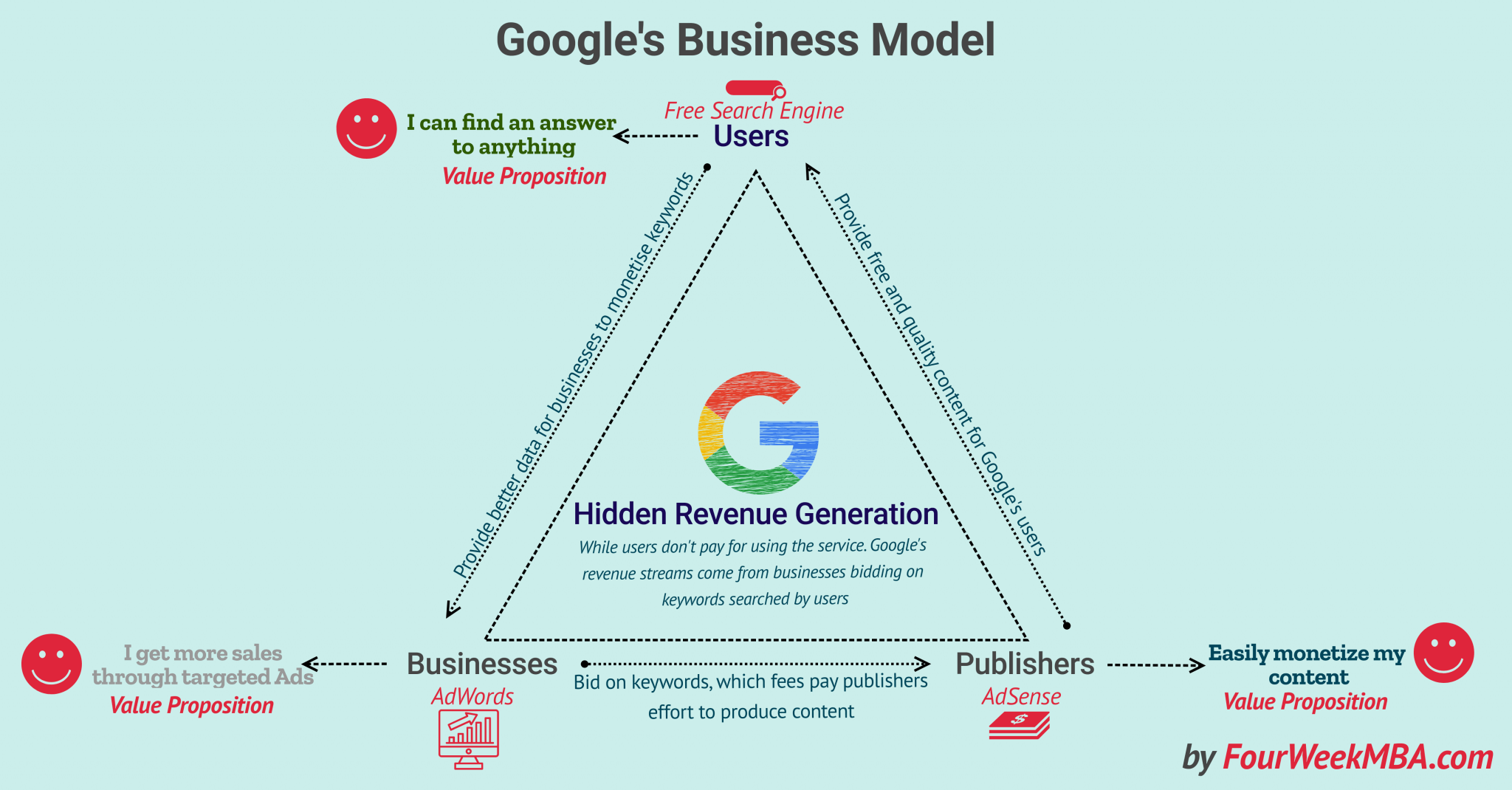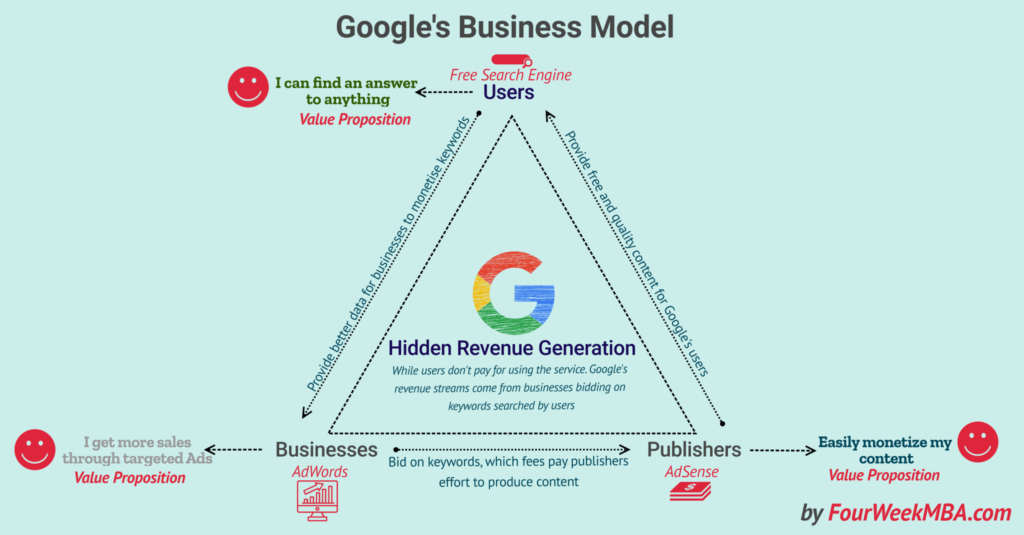 Hidden revenue
Some businesses that use hidden income models are YouTube and Google. Consumers can access this digital platform for free at any time.
The way YouTube and Google make a profit is by using ads. When you visit YouTube, you will see ads for various products. Every time a business pairs an advertisement on a Google or YouTube platform, they have to make money with a specific payment scheme.
With a huge user base and a very high usage rate, placing ads on YouTube and Google greatly benefits businesses either for sales or for the benefit of increasing brand exposure.
Conclusion
For those who want to start a business, make sure you can adjust to the products you will sell, whether your product is digital, technology and information services, service services, or finished products.
Identifying and applying specific business models is also an excellent way to get the right consumers according to your product. A business can use more than one model as the market changes and strategies are different. Because every business is other, adjust to the conditions you face, both when creating a business model canvas and determining the type.
Running a business more efficiently you can do with ERP systems. Use HashMicro's Hash Core ERP Software, a complete ERP software for a wide variety of business aspects. It is integrated with various modules such as Accounting Software, CRM-Sales System, to Inventory System that is easy to use in just one system. Free Demo, click here.