A lot of businesses have been negatively affected by the COVID-19 outbreak. Their revenues have dropped dramatically, due to falling demand, cessation of production, reduction of labor, and many other reasons. On the other hand, some business sectors are getting recognition, with sudden increases in demand. This should inspire entrepreneurs whose companies are suffering losses due to the pandemic. 
Business owners need to make adjustments in their businesses in order to survive. New business ideas not only help you get income, but also motivates you to be hopeful and strive for success in any situation. 
7 Business Ideas You Can Consider Right Now
Here are seven business ideas worth trying amidst the COVID-19 pandemic.
1. Freight Forwarding
Logistics is one of a few business sectors that is still allowed to operate as long as social distancing is imposed. People are relying more on freight forwarding services, because they can't pick up or deliver goods by themselves. If you have a transportation business, you should really consider shifting to freight forwarding. 
In order to make shipping easier, use a logistics management app. Not only does it help you track your shipments, it also also allows you to schedule trips, monitor mileage and fuel usage, manage cargoes, and many more.
2. Food & Beverage
Even during a pandemic, people still need to buy food. Moreover, not everyone can cook at home. In addition, the pandemic also coincides with the month of Ramadan, where demand for food usually increases. This is what makes online food businesses very profitable at the moment. Some food ideas that you can consider are:
Healthy meals

Ramadan menu

Homemade cookies
3. Wholesale/Retail
If you happen to be a retailer or wholesaler, it is the perfect moment to shift to e-Commerce. If you aren't able to create your own website, then you can sell your products on a marketplace. You can also expand your customer base by posting your products on social media like Instagram and Facebook.
Note: Consider adding a few types of products that are currently high in demand, such as staples and medical supplies.
4. Web Design
Since many businesses are moving online, the need for website creation is also increasing. If you have the ability to design and develop a website, then you should consider turning it into a business. You can work with several other web developers and designers to form an agency.
Note: Besides e-Commerce site creations, digital marketing services that focus on SEO and SEM can also be promising business ideas right now.
5. Healthcare Consulting
Health-related information has become highly popular amidst the pandemic. Unfortunately, not all information obtained on the internet is credible. Therefore, the role of health consultants is critical. If you have skills for healthcare management, consider providing online consultations from home.
6. Online Fitness Coaching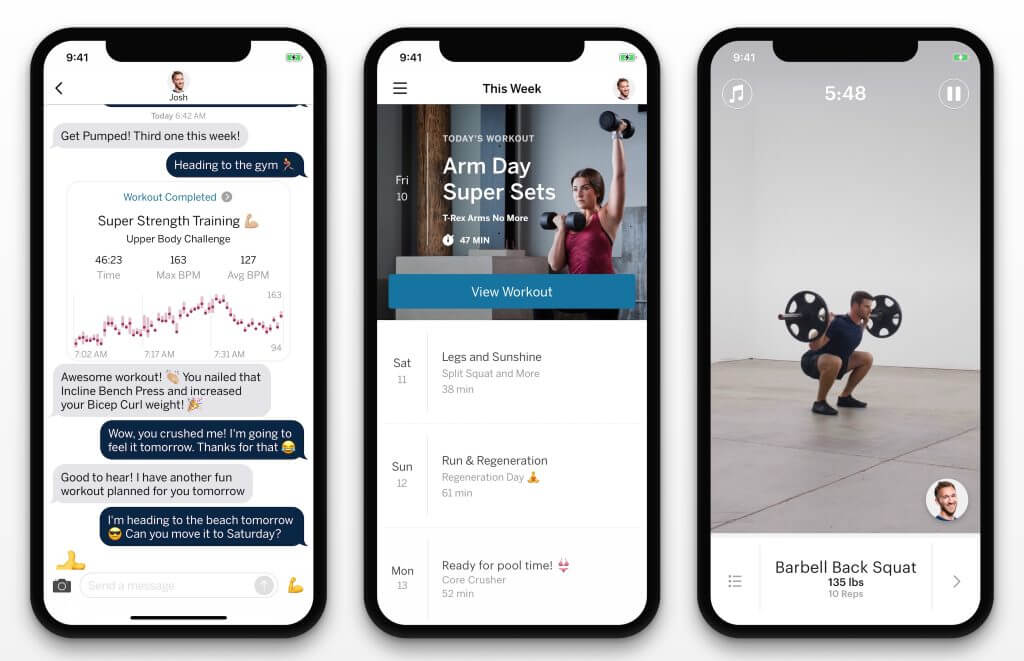 Currently, the need for a healthier lifestyle is escalating. People are not only concerned about healthy eating, but also exercises. You can tell by the number of workout-related posts on social media. Fitness apps can be a great business idea if you have a passion for fitness.
7. Online Learning
If you are an expert in  education, providing e-learning can be the perfect solution for you. During social distancing or work from home, people use the internet more often than in normal days. The need for online learning is on the rise, especially since schools and educational institutions are temporarily closed. You can choose topics that fit your expertise.
No matter what business idea you want to try, it is important to make sure that all the processes are running smoothly. When operating your business remotely, you must use the right app. With the HashMicro's business management app, you can manage essential elements in your business such as finance, sales, procurement, inventory, and so on. You can also choose the features that only suit your needs.
As a leading ERP consultant, HashMicro is more than happy to provide your business with the right automation solutions during the COVID-19 pandemic. Contact us for further information.