The business analyst (BA) is familiar with large corporations because they typically require a more in-depth analysis of business activities to accomplish their objectives.
A business analyst's job is to bridge the gap between information technology (IT) and business by assessing processes, determining requirements, and providing executives and stakeholders with data-driven recommendations and reports. Companies can use a Document Management System to simplify the reporting process and reduce paper usage. The system makes it easy for companies to centrally share documents and manage important data.
It would be preferable if you have a strong interest in or are already pursuing a career as a business analyst. Moreover, business analysts' characteristics range from their role in the expanding digital world to dynamic job roles and high salaries.
Understand the following to understand better this job's role in the workplace: responsibilities, tasks, required skills, and an analyst's salary estimate. After reading this article, you will better understand what it takes to be a competent system analyst in the workplace.
Table of Content
What is a Business Analyst?
What is a business analyst? According to the International Institute of Business Analysis (IIBA), a nonprofit professional association, the business analyst is an "agent of change" facilitating change in the organizational context by defining needs and recommending solutions that add value to stakeholders.
Business analytics refers to the skills, methods, approaches, as well as tools to transform data into information for better business decision-making.
In conclusion, a business analyst analyzes and verifies business processes and changes organizational policies (if necessary). As a result, business analytics can assist organizations in becoming more efficient, productive, and profitable.
Understand the company's responsibilities to the business analyst by briefly understanding an analyst in the business.
Responsibilities of a Business Analyst
Because each company has a unique vision, mission, and distinct tasks, each company is responsible for a different business analyst.
In general, the business analyst's work consists of at least five stages: initiation, planning, execution, supervision, and report/closing.
Initiation
During the early stages, the business analyst is in charge of:
Assist in analyzing the costs and benefits of the upcoming project;
Understanding the potential business case for project execution;
Ensuring the project's feasibility; and
Determine the impact of relevant stakeholders on project performance.
Planning
During the planning stage, requirements for project implementation and management are gathered. The business analyst is in charge of the following duties:
Analyze, organize, and document the project specifications.
Evaluating the developer's proposed solution, as well as improving communication with stakeholders
Contribute to the development of a project management plan; and
Make and offer a solution.
Executing
The solution stage of project development is the implementation stage. A business analyst is responsible for the following tasks at this stage:
Explain the requirements that the IT team requires; Go over previous plan creative solutions;
Discuss and decide on the project's scope;
Make a script for beta testing;
Ensure that deadlines are met and that stakeholders' expectations do understand; and
Resolve any conflicts that may arise within the team by maintaining open lines of communication.
Controlling and monitoring
Implement a stage of supervision and control to ensure the project runs smoothly. Despite the changes, the project is not disorganized as a side effect of the guidelines. At this point, the business analyst is in charge of:
Create test scripts and comprehensively test them against modules and integration.
Putting User Acceptance Testing (UAT) into Action;
Create a report based on the results of the test;
Obtaining the company's permission; and 
Bridge if a company provides a change request to the developer.
Closing
The business analyst is responsible for the following, among other things, after the project's implementation:
Presenting completed projects to clients/stakeholders of the business;
Document the final product as a learning tool for future project optimization.
Business Analyst Responsibilities
Businesses require business analysts to accurately and thoroughly assess their current strategic plans, business models, dynamics, issues, as well as opportunities.
In other words, business analysts must fulfill their primary responsibilities to thrive, accomplish their objectives, and grow.
Although each company has unique characteristics that affect the duties of a business analyst, the following is a general job description for a business analyst:
Analyze consumer behavior and market data;
Analyze the organizational structure and policies imposed by the company;
Carrying out work related to the system of documentation and dissemination of information on the current state of the market, including consumer behavior, whose used as a basis for company reference;
Monitoring and evaluating data that has been obtained from various data processing, be it from journals, newspapers, and other research;
Providing appropriate solutions to improve the quality of service and business performance of the company in achieving the company's objectives;
Assist project managers and other experts in designing effective and efficient application designs.
Skills a Business Analyst Should Possess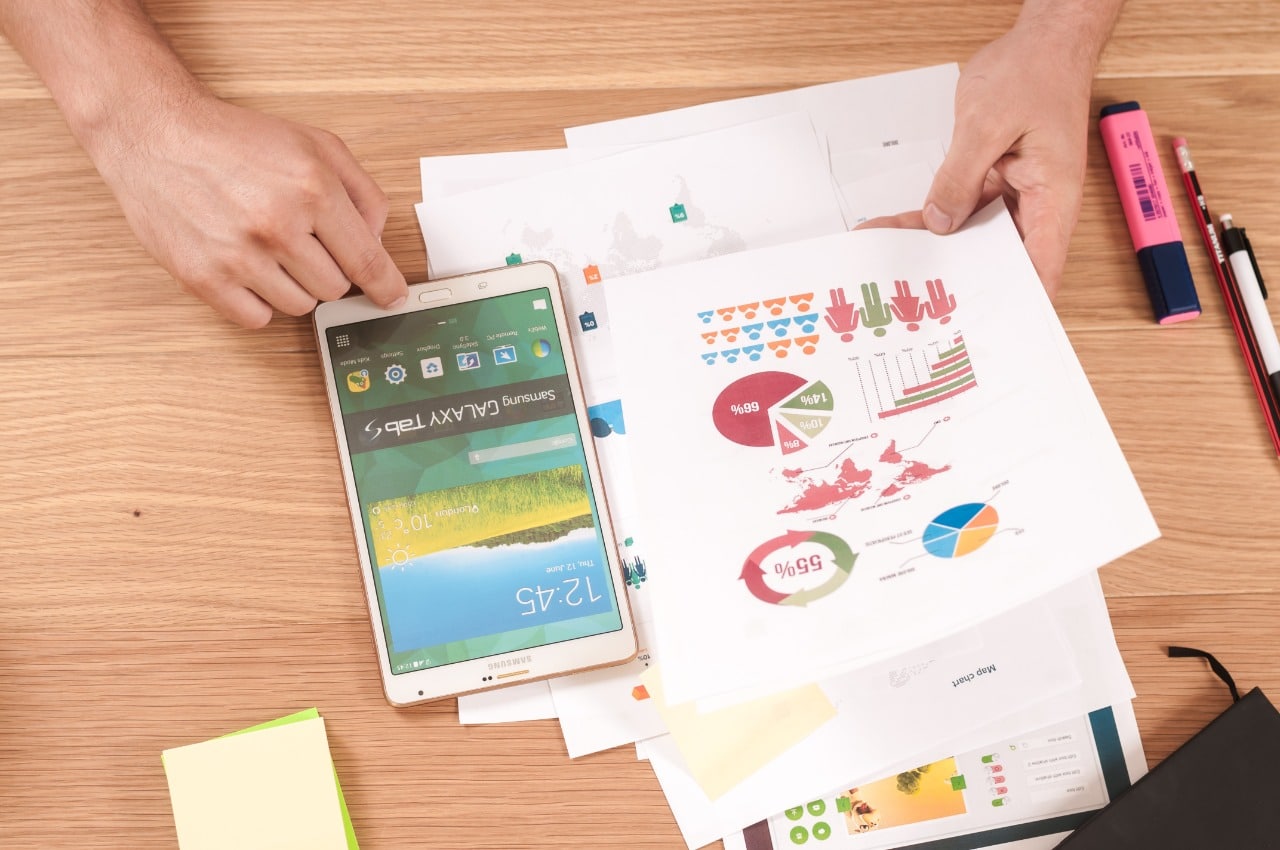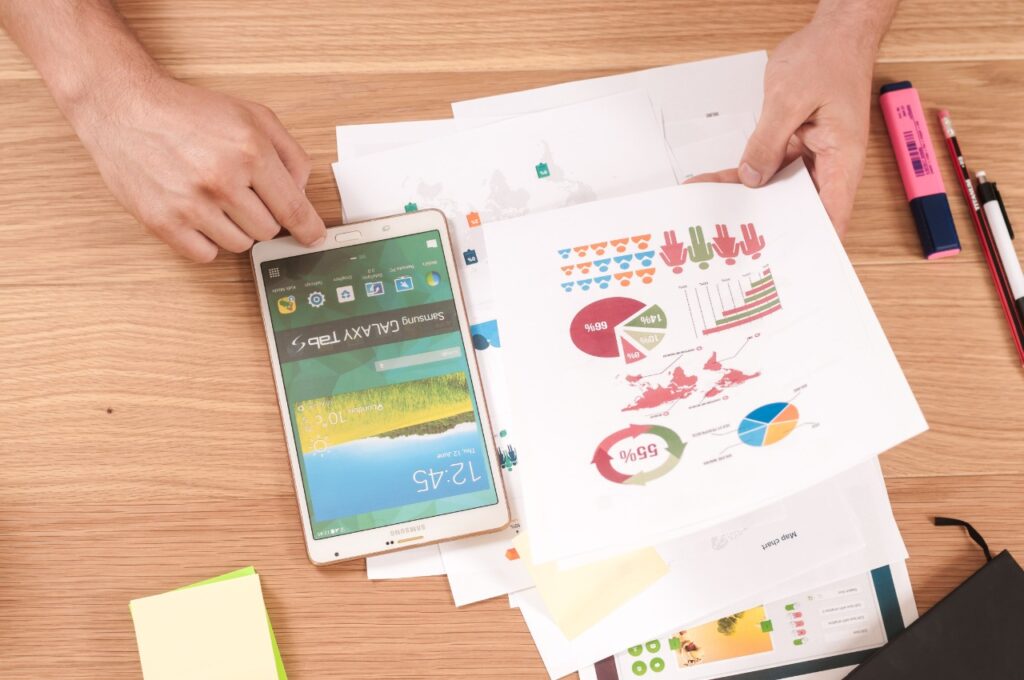 To become a dependable business analyst for the company, you must master both hard and soft skills. Here's a summary:
Hard skills
To be successful as a business analyst, you must possess several hard skills.
Even though IT for business analysts simply understands the fundamentals, as long as they know how the system, products, and tools for their work work.
The following are some of the hard skills that business analysts should possess:
Software for statistical analysis (e.g., R, SAS, SPSS, or STATA);
SQL database and database query language;
Python and R programming skills;
Survey/query software;
Business Intelligence and software for reporting;
Data mining;
Data visualization;
Database design;
SWOT, MOST, and PESTLE analysis;
System analysis;
Mind mapping;
Analysis of business models;
Process design.
Also Read: The 12 Most Popular Programming Languages in the World (2021)
Soft skills
Along with the hard skills we have described, business analysts also need quality skills.
In other words, you must understand how to collect, analyze, and report data and share that information with relevant parties to implement aspects of the business. 
Some of the skills you need to become a reliable analyst for a company are as follows:
Problem-solving
As a business analyst, you must solve problems from various angles, analyze available options and constraints, as well as recommending potential solutions.
Moreover, sharpening your problem-solving skills can help you become someone who can rely on anyone, including businesses.
Communication
Communication is unquestionably crucial in any organization or business. However, when communication breaks down, it is difficult for company owners, managers, and employees to do their jobs and fulfill their responsibilities following their goals.
Also Read: Business Communication — Understanding, Purpose, Process
Management
Business analysts must be able to manage responsibilities and balance all projects effectively. This includes gathering requirements, documenting requirements, testing, controlling, attending meetings, and managing the overall project. In order to facilitate the distribution of tasks, optimize project budgets, and improve the accuracy of project completion, companies can use the best Project Management System from HashMicro.
As a result, regular management in a dynamic system analyst role allows you to manage all work activities properly.
Research
The research goal is to generate accurate and precise information that output can use to solve business problems.
The ability to conduct research will also greatly assist business analysts in their work. Because every project begins with a problem, you must conduct extensive research to recommend the best solution.
Technical expertise and knowledge
Business analysts must have at least basic knowledge of information technology to support their work because their role is to bridge IT and business. Some examples of technical knowledge and abilities required by analysts include:
Testing skills – BA is expected to perform several types of testing in the project so knowledge of testing methods, test cases, test scripts, and automated testing is a must.
Programming languages – although not mandatory, understanding at least one programming language such as Java, C++ visual basic, and PHP will help BA think technically.
Databases – Knowledge of different database applications and database programs such as MS Access, SQL Server, and MySQL.
Software development – A practical understanding of methodologies in software development will help business analysts know the processes to be passed to be considered in planning analysis, quality, and other activities.
Salary Prospects for the Business Analyst Profession
Many determinants of the company provide a large/small salary for an analyst in the business, such as how many years of work experience, industry knowledge, previous salary, type of company, and others.
However, in general, the following is the salary of a business analyst according to career level, namely:
Junior Business Analyst
Monthly salaries of Business analysts for juniors range from 4-6 million rupiah.
Middle Business Analyst
The monthly salary Of middle business analysts ranges from 6-10 million rupiah.
Senior Business Analyst
The monthly salary of senior business analysts ranges from 10-50 million rupiah or more.
Conclusion
To sum up, If you understand the tasks, skill requirements, and salary prospects, you will better understand the need to become a more reliable analyst. Furthermore, working as a business analyst is a volatile role, so those who enjoy dynamic work will not be overburdened.
Businesses in the modern era require the services of a dependable business analyst to make good decisions. Many advantages of using analytics in business include tightening budgets, measuring achievement, and increasing efficiency.
For businesses that want to increase revenue and reduce budget, you can use ERP Software from HashMicro. ERP systems equipped with Business Intelligence (BI) features simplify business decisions because accurate data is supported by fast, simple, and interactive report processing.