Various aspects become essential to make the company's operational activities run smoothly. One of these aspects is building teamwork. With teamwork, the company will easily achieve the desired goals. In addition, teamwork will allow company employees to complete the work more quickly. So, what are the tips in building teamwork? This article will provide information to readers about tips in building teamwork.
Teamwork Definition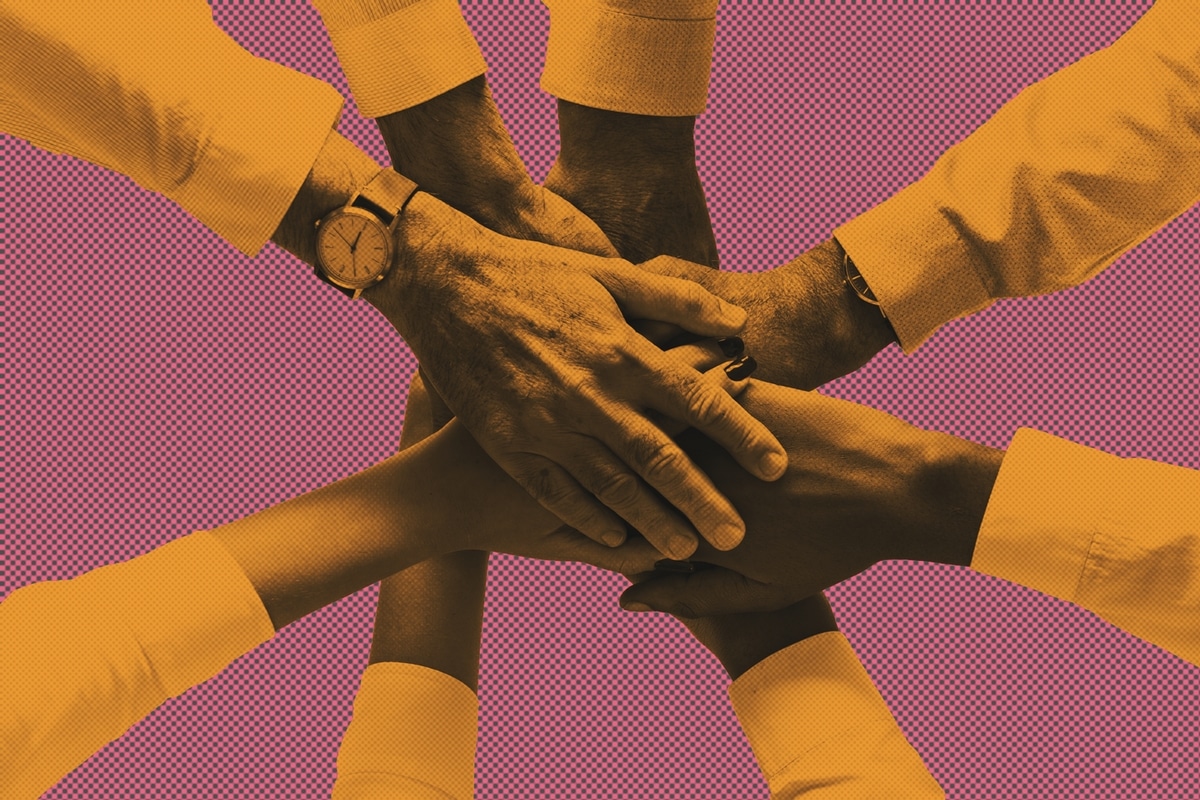 Teamwork is the ability that every individual has to be able to communicate, hear, and do work more regularly and more coordinated. According to Wikipedia, teamwork is the collaborative effort of a group to achieve a common goal or to complete a task most effectively and efficiently. Furthermore, according to My Accounting Course, teamwork is a set of actions done by a group having a common purpose or goal.
Also read: Features to Look for in a Contract and Project Management Software
The Important Role of Teamwork
In supporting the company's operational activities, it becomes essential. So, what is the important role of teamwork? Check out the following explanation below!
Work more effectively
The existence of good teamwork will positively impact the work environment. So, all company employees will be able to work more harmoniously. Thus, the work environment will be conducive. Harmonious relationships between employees will make the employees solve every work problem without any difficulties.
Get more ideas
Teamwork will provide many new ideas that can solve the work task. Not only that, but every employee can also give the best advice to other employees for work completion. In addition, every employee can get the best ideas and advice through this collaborative effort. Through discussions, it will be a moment in bringing creativity.
Also read: 10 Tips to Reduce Downtime in Manufacturing Company
Relying on each other
In one moment, employees will have difficulty in working. To overcome this, the company management can do various things. One of them is determining a good teamwork strategy in the work completion. Thus, every employee's workload can be reduced. 
Improve problem-solving skills
When completing work, of course, employees often encounter problems. In this case, each company employee has their ways of overcoming this problem. With it, each member must be able to solve problems that occur together with other team members. Through this, every company's employee can improve problem-solving skills.
How to Build Teamwork?
Many important factors should be a concern in building good teamwork. Take note that each team member has different ways of solving the problems. So, what are the tips in building it? Let's take a look at the following explanation:
Have an open communication style
Every employee should have an open communication style. In this case, the open communication style refers to honesty and mutual respect. As a good team member, you should listen and understand what other team members say when expressing opinions. So, every member will feel appreciated.
Grow a sense of belonging
Good teamwork requires commitment and a good sense of belonging among team members, especially a sense of belonging to the team's decisions. To grow a sense of belonging in each team member, the first step is to build good relationships between team members. Thus, each team member will have a strong inner bond to the team.
Empathy for team members
Each team member must be able to understand the other team member's feelings. It is often familiar with the term empathy. By empathizing with the rest of the team, each team member will be able to understand the best approach methods in building good teamwork.
Ideas collaboration
The primary purpose of teamwork is to bring new ideas from each team member. Therefore, every team member in completing the job should not be selfish. In this case, each team member should understand and appreciate the ideas and suggestions from the other team member. This will be a moment for each team member to collaborate on ideas.
Be a good listener
Discussions that take place in it must be in two ways of communication. In a team, each team member should be a good listener when the other members are conveying ideas. In addition, you are not only a good listener in job discussions, but also other discussions.
Honesty between team members
One important aspect of teamwork is honesty. In this case, each team member must be honest in communicating with the other team members. If any team member feels discomfort, then the team member can discuss transparently. This will certainly build good teamwork.
Also read: 8 Tips to Write a Successful Motivation Letter (with Examples)
Conclusion

Teamwork has a very important role in work completion. Besides being an important role in completing work effectively, it can also be a moment for team members to collaborate on ideas and improve their ability to finish the work task more quickly. To build good teamwork, of course, you must pay attention to various important tips, ranging from having an open communication style to being honest between fellow team members. Speaking of effectiveness in work completion, HashMicro provides solutions for your company to optimize various operations aspects like generating financial statements instantly with Accounting Software that comes with the best features. Contact us now to get the best deals and free demo.