Branding is an important strategy in a sales management system. Of course, the goal is to increase product sales. Maybe you've seen products with strong and well-known brands in different parts of the world. Usually, products like this have gained the trust of the wider community. In addition, with the characteristics present in the product, you can directly remember a particular brand with related products.
When you think of fried chicken products, the things that come to mind are KFC, McDonald's, and other powerful brands of fried chicken. There are also fizzy drinks that you are sure to immediately choose Coca Cola, Fanta, and Sprite. These brands have competitors who provide similar products. However, since they have managed to build good branding, these brands are not afraid to face emerging competitors.
Table of Contents
Definition of Branding
Branding comes from the basic word brand which means character or self-identity. This identity will be a differentiator between one product to another. The term brand was first popular in the 19th century by the British people to give a mark on their farm animals. Then, Germans also began to use the word brand to mark their property by using a hot iron, known as Brennen.
As reported by the Business Queensland Australia page, branding is a way for people to identify a particular business. This allows your customers to recognize your product because they have a good experience with the brand. A strong brand is not only seen through a unique product logo. However, it can be seen from service styles, employee uniforms, business cards, marketing methods, even business locations.
Currently, branding is a way or company strategy to build and grow a business so that it can be accepted by the wider community. If the company has built good branding, then the company will easily benefit from the business.
Benefits of Branding for Your Business
It is impossible for branding to be considered important if it does not have various benefits. This brand-building process has great benefits for a business. As we saw examples of well-known brands before. KFC, McDonald's, Coca-Cola, Fanta, and Sprite can't have big names if they don't do branding. Here are the benefits that you can feel if you succeed in building a good brand.
1. The product is more famous among the public and has its appeal
When a company succeeds in branding, the product becomes famous. Just like the example of a fried chicken flour restaurant provider before. The public will tend to remember KFC and McDonald's rather than their competitors.
2. Customer tend to give loyalty to your business
When customers have given their trust in a product, it is also easy for them to become loyal to the product. Most customers assume that what they spend is worth what they will get from the product.
3. Your business is in a strong position to face the competition
If we look at the Coca-Cola brand, then we can see that they are in a fairly secure business position. Until now, no competitor has succeeded in shifting the brand from its glory.
4. You can set a much higher selling price
You don't have to worry if you have competitors who provide similar products at much cheaper prices. If you have built a good brand, then customers will still choose your product to overcome the solutions they have. Price is no longer important because to them you have provided the highest quality service, user experience, and product.
5. Business people can create products with unique characters
By building branding, you have the opportunity to create a product that is unique and memorable for customers. This unique character will be the hallmark of the brand that you have among other products.
6. The marketing process will be much easier
In general, the purpose of marketing is to introduce a product. However, when branding has been done well, most people already know the product. So you no longer have to think about the complex marketing process.
In addition, when a customer is satisfied with a product, they will tend to recommend the product to their relatives and family.
Read: Marketing Plan is: An Important Role in Your Business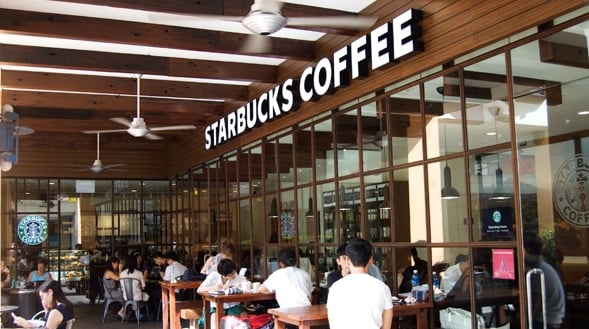 The Essential Elements
Once you know the benefits of branding, there are also elements that you should know about it.
1. Logo
Many people agree that the logo is the visible identity of a brand. A logo with unique characteristics will be easily recognized by your target market.
2. Brand name
In addition to the logo, the brand name should also be able to describe the brand image. With this brand name, a product is better known by the public when doing branding.
3. Vision and mission
Like a building, a business cannot stand firm without its vision and mission as its foundation. With this, businesses can walk towards the goals they want to achieve. Vision and mission can also provide an overview for you to be able to provide solutions according to the problems experienced by customers.
4. Tagline
The choice of words in the tagline must give a deep impression to everyone who sees or hears it. For example, KFC's tagline is 'Finger Licking Good'. With this tagline, these business actors can make customers immediately think of KFC if the customer wants to eat Fried Chicken.
5. Website
Pamphlets, advertisements on television, brochures, and billboards are no longer very effective for branding. The current use of the website provides more benefits, namely being able to reach a wider target market, the time used is more efficient, and the funds that will be spent are not much.
Purposes of Branding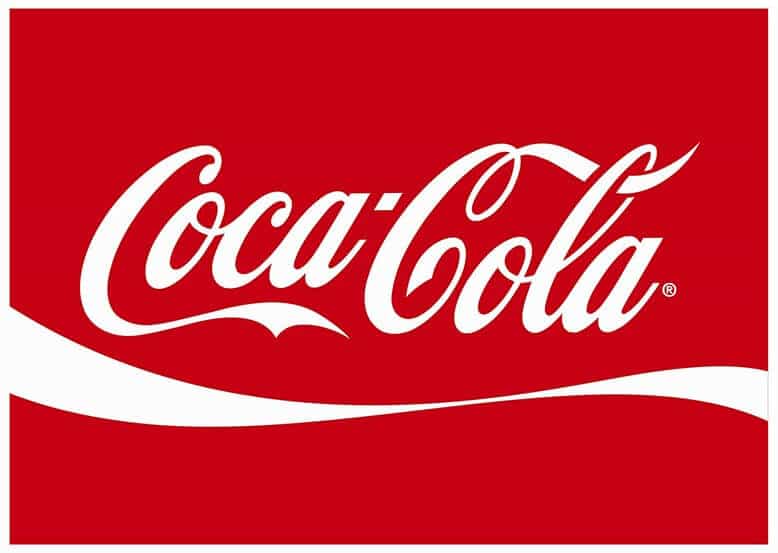 Branding also has a purpose in its implementation. Here are the branding goals you need to know:
As a differentiator of one product with products that competitors sell
To do promotions and have its attraction for customers
Gaining trust and good image
To control the market, because it already has a strong brand
Read: 5 Reasons Why Branding is Important for Your Business
In running the branding process, you need to conduct a marketing campaign with the right strategy. Marketing Automation Software from HashMicro will help automate your marketing campaign activities.

Important Strategies You Need to Know in Branding
After knowing the basics of branding, we present some strategies that can make your business identity more maximal:
1. Mention the purpose of your brand
When you set up a business, don't just make a brand purpose at the beginning of the business. Many companies also make brand purposes. So, what could be the character of your business? The reason.
The reason for the establishment of a business or the emergence of a product can be more valuable and maintain your business position. Write down and inform your business goals so that customers are sure that your product is the solution to their problems.
2. Maintain the consistency of the brand you have created
Have you ever visited the opening of a restaurant that is crowded? At that time you feel that all the dishes they serve are delicious. However, after a few months, you return to the restaurant and realize that the taste of the dish has been different from the last time you visited.
These inconsistencies will make your customers switch to another restaurant. Why? Because the place no longer gives you what you are looking for. This will happen to any business that does not maintain its consistency. Logos, taglines, and brand names also need to maintain consistency so that people's minds still lead to positive things.
3. Make sure you have a website
Nowadays, most people are looking for the products they need through social media. So, a website is important if you want your branding to run well and reach a broad target market.
Website use doesn't always have to be a platform for buying and selling your products. This website can also be used as a company profile because the most important thing is that a business has content about the products available. 
4. Build relationship with customers
Relationships aren't just necessary for business-to-business things. Building closeness with customers will build a positive image of a business. Usually, customers will create a community of users of a brand and you can take that approach through this platform.
5. Give appreciation to customers
Every business has someone who has been a customer for a long time. A customer will be very happy if they get good treatment from their subscription. Therefore, you need to show appreciation. You can do this by giving product vouchers, points, even other marketing gifts.
6. Don't forget to pay attention to what competitors are doing
Keep an eye on what competitors will do to get a lot of benefits in a business. Some of the benefits to your business are preventing the mistakes that your competitors make and avoiding product similarities in the absence of other characteristics. That way, you can make something creative after knowing the tactics of the competitors.
Related article: How to Sell Product Effectively?
Types of Branding
There are many types of branding in the business world and each type has a different purpose. Therefore, it is very important to know the types of branding before determining what type will be right for your business.
1. Product branding
Many businesses use this branding. Usually, the platforms they use are social media, television, billboards, websites, and newspapers. It aims to promote new products and increase profits.
This type of branding emphasizes the introduction of features, prices, and product types. Therefore, developing a brand through this method can make the product accentuate its characteristics.
2. Personal branding
We can see there are a lot of people who do promotions using their names on social media. Promoting yourself means doing promotions under their names. Usually, this method is used by someone who wants to build brand awareness of aspects and personalities that exist in the person. 
This method can also increase the trust of others in people who are doing personal branding. In addition, having many connections, having credibility, and having authentic value are also benefits of this method.
3. Corporate branding
Maybe you already know this branding method through its name. Yes, corporate branding is a method that runs to promote a company. To attract many customers, they will focus on introducing the work culture that exists in the company, history, to the vision and mission of the company.
4. Geographical branding
'Enjoy Jakarta' is one example of geographical branding carried out by the Jakarta government to introduce the destinations and privileges of the area. The importance of a region or country comes from the branding that an organization or local government does.
With this method, a region can introduce the uniqueness or characteristics of the region and the culture of its region. 
5. Co-branding
Nowadays, many well-known brands use this type of branding. This method is implemented when one brand collaborates with another brand to promote. Many well-known brands use this branding method by promoting one brand of product with another, there are also certain brands that do promotional collaborations with world stars. Oreo & Supreme, Uniqlo & BT21, Adidas & Kanye, and GoPro & Red Bull are some examples of successful co-branding in its promotions.
Before starting the promotional collaboration, of course you will enter into a contract first with another company. To manage collaboration to run smoothly, you can use contract management software. This system helps you track the profit and loss of the results from product collaboration.
Related article: Five Strategies in Developing a Marketing Plan
Conclusion
In maximizing a business, you need to build a product brand so that people are more familiar with the product. Therefore, there needs to be a proper and sustainable branding strategy for business success. The branding process is not easy because it requires a lot of analysis to achieve the right strategy. However, it will not waste your time, considering the benefits you will feel in your business is also diverse.

In running the branding process, you need to conduct a marketing campaign with the right strategy. Marketing Automation Software from HashMicro will help automate your marketing campaign activities. Schedule a demo of your product along with HashMicro to get a memorable and effective marketing experience.