Currently, agribusiness is one of the promising business opportunities. Everyone needs food for their consumption, so this business is a profitable opportunity as long as businesspeople can guarantee their quality.
There are many benefits of being an agrarian country, such as helping the economy through agriculture, being able to meet food needs without the need to import, and having good food security. So, it is very important to do sustainable farming patterns, one of which is with agribusiness.
The purpose of sustainable agriculture here is where this activity not only meets human needs, but also participates in maintaining and preserving natural resources through a process that is minimal waste is difficult to decompose, little energy use, and so on. Catering Management System from HashMicro can help your business simplify processes and fulfill customer demands with optimized stock, faster order completion, and on-time delivery process in a single platform.
Contents
Definition of Agribusiness
What exactly is agribusiness? Is it still a relevant job in this modern age? Derived from the word agriculture which means agriculture and business which means business, agribusiness can be interpreted as a business in agriculture to manage economic resources. Agribusiness is not just in agriculture. But it also includes plantations, fisheries, livestock, forestry, and things that are still related to other organisms.
Singapore imports more than 90% of the food consumed due to land and the geography is not strategic for agriculture.
With a population of 5.5 million people, Singapore relies heavily on external power to meet food needs and open opportunities for countries across Asia to export to Singapore.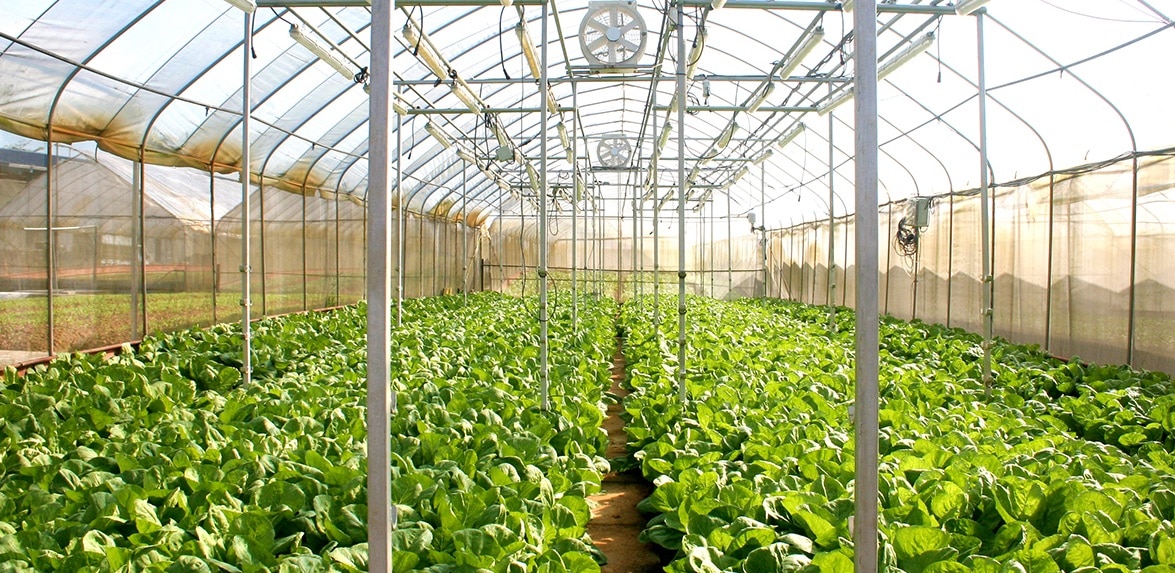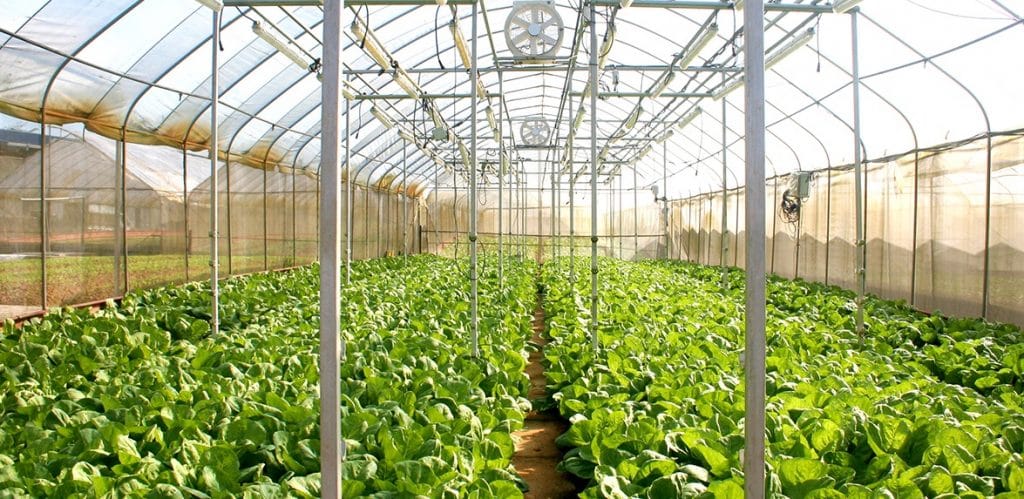 Skills You Need to Have in Starting an Agribusiness
Of course, some skills must be learned for those of you who have to explore agribusiness. Where this must be steeped in the field of business and agriculture as well as fisheries and livestock. Some skills that will build success in the agribusiness that you run are:
Able to develop new products and services in agriculture
Can increase profits
Business people can do strategic planning on agriculture.
Able to use tools for quantitative data analysis
Good problem-solving about agriculture management
In addition, you can also explore some of the ability to do the planning, agriculture marketing, agricultural finance, and environmental economy that streamlines business without negative impact on the environment, as well as international agricultural trade.
Business Opportunities in Agribusiness
The times are changing very quickly. However, it does not destroy businesses engaged in agriculture, fisheries, even livestock. Supposedly, the growing technology also increases this business for the better and increases its quality in the market. Some business opportunities in agribusiness are as follows:
Ornamental plants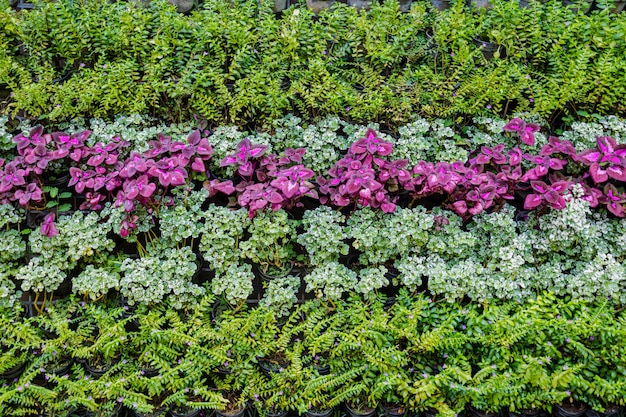 Surely you realize that lately, the interest in ornamental plants is increasing. Especially since the pandemic, where most people have to move from home. Many people end up choosing to fill their free time by caring for ornamental plants.
Therefore, lately, the selling price of ornamental plants has increased. You can prove it by visiting a store that sells ornamental plants and estimating how much profit they get from selling them.
Hydroponic vegetable farmer
In this day and age, many people have begun to be aware of their health. Therefore, the nutritional content in the food they consume becomes a very important thing to note.
Many people assume that hydroponic vegetables have higher nutrients compared to regular vegetables. This is because hydroponic vegetables have enough mineral content.
In addition, hydroponic vegetables became an alternative for most people to fill their free time at home during this pandemic. They consider that growing hydroponic vegetables is very easy and profitable because their plants can grow very much.
If you can do hydroponic planting better, you not only have the opportunity to just sell vegetables that have been harvested. However, you can also sell hydroponic plant equipment. An example is seedlings.
Herbal medicine
Most people still believe in traditional medicines or herbal remedies because they are considered still natural and lack chemicals that harm the body. That way, this can be a business opportunity for those of you who want to pursue business in agriculture. You can plant plants that are considered to have many properties, such as ginger, turmeric, ginger, red ginger, and so on. In addition, cultivating this plant does not require such a large land.
For those of you who have a large yard or yard, then this herbal medicine cultivation business becomes a promising business. In addition to selling, you can also use it personally at any time.
Understanding Agribusiness Management
To have a business in the field of agriculture that is successful, of course, it is necessary to have knowledge that can be implemented into the business. Therefore, agribusiness management includes the function of planning, directing, controlling, preparing, and utilizing every resource that has been available to have an advantage and produce a product.
Of course, agribusiness management is important to form a well-structured and organized strategic plan.
Agribusiness Management Function
The first thing to remember, agribusiness has different characteristics to other types. Therefore, the application and various managerial functions applied in agribusiness are different. Some other functions of agribusiness are:
Organizing and distributing production facilities
Processing products
Carrying out related living activities
Marketing products
Product procurement process
These functions have sub-systems in them that will make the process of agribusiness run optimally. You need to make sure that the sub-system is running without any interruptions.
Benefits of Agribusiness
As an agrarian country, agribusiness provides many benefits for the Indonesian economy, namely:
Increase revenue
Providing jobs and absorbing labor
Increase the number of agroindustrial
Increase the country's foreign exchange
Help increase development success in the agricultural sector
To support success in agribusiness requires technology that can provide support to streamline the business process. For example, you can use ERP Software so that all agribusiness businesses that you run can be integrated properly. Of course, this system provides greater benefits for Indonesia's superior commodities.
Important Things in Agribusiness Management
In addition to using qualified technology, several things are important in the management of agribusiness. If this management is done well, then you can achieve success when running the business.
The process of preparing the vision and mission of the business
Previously we have known that agribusiness management refers to the process of development, planning, and direction to use every resource available. To do this, there needs to be a vision and mission that becomes a benchmark for the business to make a profit.
You can start by doing a SWOT analysis that businesses usually do to improve performance and quality in their business.
Marketing plan
Of course, in agribusiness, the marketing process is also very important. You need to do the marketing planning process before doing a production plan. Why is that? So that later the target you can know in detail, then what products you will make, who consumers will buy, and the price that the company will set.
Although everyone uses and needs results from the agricultural sector, poor marketing planning still gives you the opportunity that your product will not sell in the market. HashMicro's Sales Leads Management help your business to sell smarter, faster, and effectively. It also can boost your sales team productivity by using this software.
Production planning
A production plan is a process where business people strategize in using the assets and means that the company has to produce quality products. So, this production planning must be able to be following the orientation of the market, where the products available will be following the needs of the target.
Financial planning process
Budgeting in any business process becomes a very crucial thing. You need to map where funds will be used and estimate the profits you can achieve. Usually, to get strategic and maximum financial planning, you can use the services of a consultant who is an expert in his field and use a tool such as Accounting Software to ensure the financial information is accurate.
Human resources plan
In the agricultural sector, you need human resources and it is important to carry out the recruitment process to support the operation of the business. Therefore, you also need to plan the number of resources that will come in and what they need to manage. 
Also Read: 6 Benefits of Talent Management for Companies and Employees
Conclusion
Agribusiness is a business in agriculture, fisheries, and other related. In this business, it requires good management to bring the business to the success it can achieve. In addition, with the current technological advances, the agribusiness sector should become more advanced because they can automate processes in the business.
The use of Supply Chain Software can help your business to meet customer demand, control stock of goods, and much more. You can also use the Planning & Forecasting Management feature to be able to estimate the stock of goods that will be available with the analysis of previously available data.