The term Account Officer (AO) is still foreign to some people in Indonesia, especially those with low levels of education. In fact, in financial institutions, the role of account officers is very important for the growth of the institution. Corporate account clerks use the HRM system because they can automate HR and employee administration tasks.
One of the Account Officer's responsibilities is to increase customer use of financial institution credit products. The greater the interest in using the product, the greater the profit that financial institutions will get, given that credit is a product that many people like.
Finance is critical to the success of any business. The financial section can manage a business's cash flow, both in and out. To ensure that the financial side of the business runs smoothly, the business will require an account officer who is capable of carrying out all of its responsibilities.
On this occasion, we will discuss what benefits, tasks, and abilities AO must have. After that, we expect you to be able to determine whether a career as a company account officer is something you can do or not.
Table of Contents
Definition of Account Officer
Account Officer is one of the positions under the auspices of financial institutions, especially in the credit sector. Due to the bank's inseparable relationship with its customers' credit activities, AO plays an essential role in it.
AO works to protect banks from losses by identifying potential customers who meet the applicable criteria and rules. This allows AO to monitor the business viability of customers to approve loans.
Account Officer's Responsibilities and Authority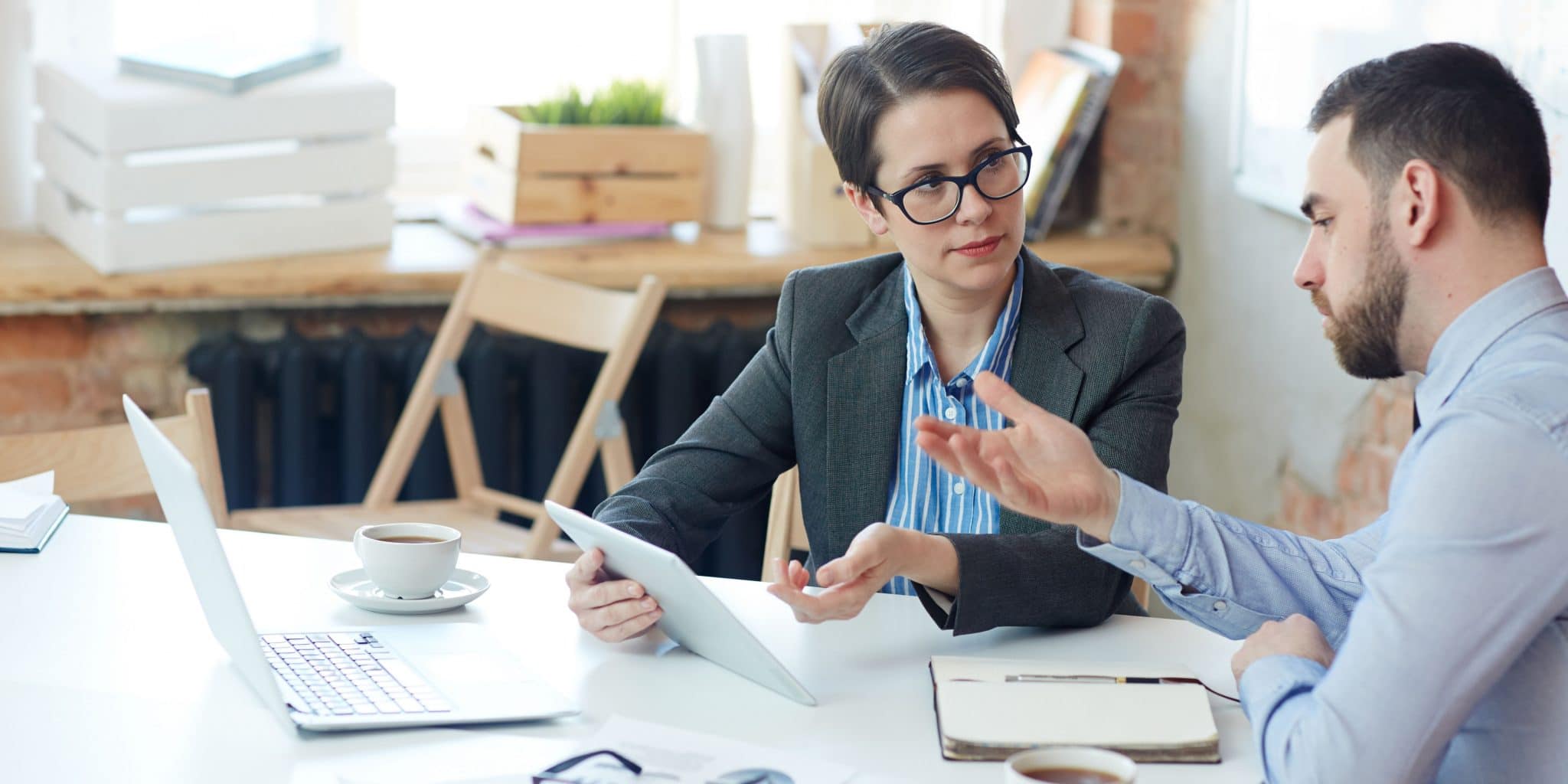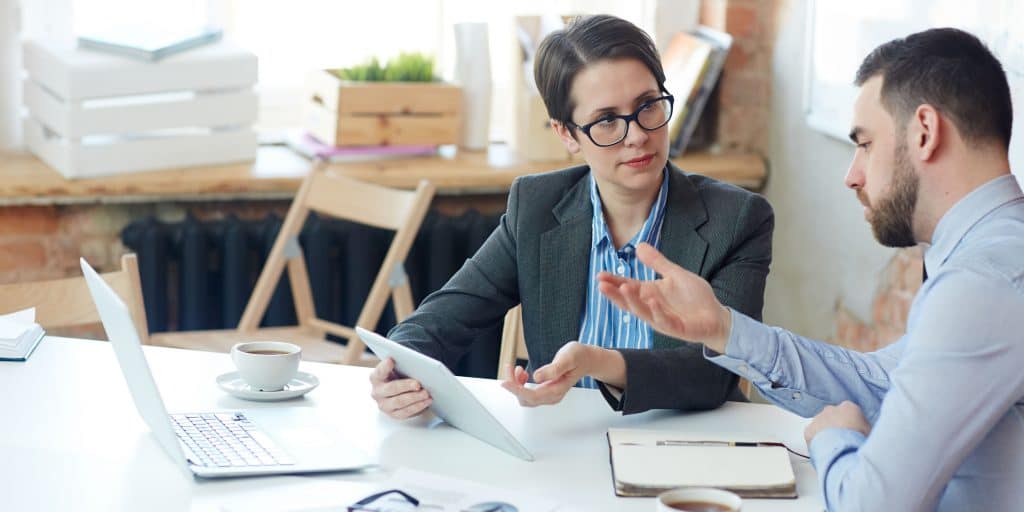 Many people mistake account officers for salespeople or marketers. While this is not incorrect, this position is not exclusively focused on sales, though some of the same tasks and responsibilities apply.
To assist you in comprehending the account officer's job description, the following are the account officer's responsibilities and authorities:
Introducing the product to consumers
The account officer's main task is to introduce the company's products to customers. Usually, AO products are present as financial services in credit cards, mortgages, and deposits.
The Account Officer should also be able to offer and explain the product clearly to prospective clients. In a misunderstanding, the Account Officer must be accountable to his superiors and find a solution.
Maintain good relationships with consumers
In addition to introducing and understanding the company's products, the Account Officer's job is to build relationships with new and existing clients. You can stay in touch by phone or video call, or you can go directly to the client's house if possible.
Also Read: Here are The 17 Best ERP Software in Singapore You Should Know in 2021
Maintaining relationships with clients will undoubtedly be good for the business to get complete visibility into the management of your prospects. To make it easier to convert potential leads into customers, companies should use a CRM-Leads System to identify accurate reporting quickly.
Coordinate with other divisions
An AO can coordinate with other divisions to help the job become more accurate and increase success conversions.
For example, when you as an AO work with the marketing division in making business planning and marketing. This can make it easier for account officers to work more effectively and efficiently because of promotional goals.
Providing solutions to consumers
Besides maintaining a good relationship with the client, AO must also be able to provide solutions to clients in case of obstacles during filing, payment, and repayment. 
AO should be able to offer solutions that benefit companies and clients. So, AO must think fast, analyze problems, and have a persuasive speaking style so that clients want to use the product.
Managing the company's debts and receivables
Debt and receivables are two daily activities that take place in the business world. For various business purposes, every company must have contact with these two things.
However, if these two factors are not well managed, they can negatively impact business operations. As a result, a company needs a person or team that can manage the company's debt appropriately and accurately. Therefore the account officer is a person able to handle both.
Benefits of Account Officer in the Company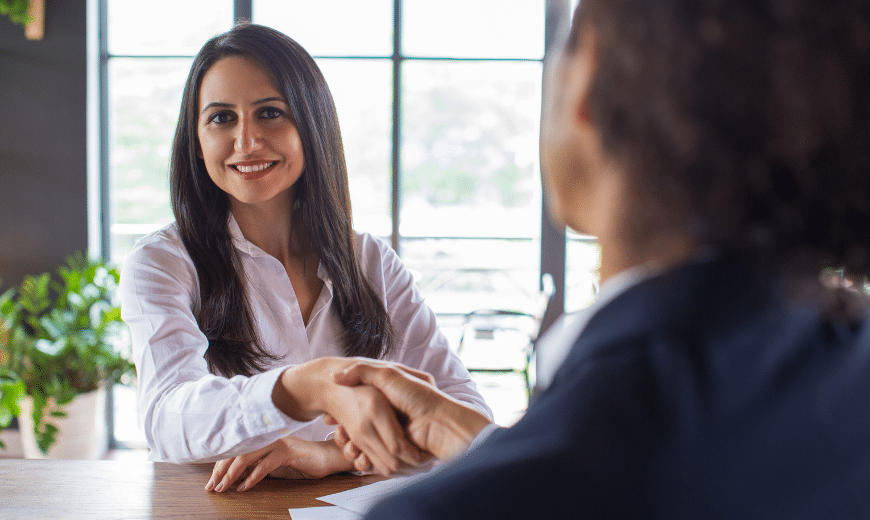 The recruitment of AO employees in financial institutions has a large number of profitable functions. However, among the many parts, the account officer has four primary purposes, among others:
Introducing institution credit to customers
Each institution has its products related to community loans, which can be cash or assets. As a result, the use of AO is one of the promoters that introduce credit and institutional requirements to its customers.
Being a liaison between institutions and customers related to credit
As one of the flagship products of financial institutions, there must be a link between the institution's desire and purpose with the customers who need it. All customer desires can occur through communication, and the targets that the institution wants can be met.
Looking for a decent consumer
The primary function of AO employees is to sort or filter out customers who want to borrow money from institutions. This is important to reduce the potential for uncollectible receivables caused by customers.
Also Read: What Is ERP Software and What Are Its Uses for Your Business?
Provide customer reports to institutions
Since AO is looking for customers, AO must also file transaction reports involving customers and institutions. This report will significantly assist institutions in determining income and expenses.
To make it easier for businesses to create reports, use HashMicro's Accounting Software. Reduce the time-consuming manual accounting process and view financial information in real-time.
Account officer skills that must be mastered
To manage their work effectively, professional account officers must have some of the following skills and qualifications:
It is best to have the expertise to use a computer and be adept at using at least programs such as QuickBooks and Microsoft Excel;
Have expertise in mathematics at an advanced level to maintain the accuracy of record-keeping and supervise the company's bookkeeping;
Possess strong oral and written communication skills in order to regularly communicate with clients about sensitive topics such as billing and payments;
Have strong disciplinary skills to ensure the company's financial records are accurate and comprehensive;
Very detailed, mainly to ensure the accuracy of company records and invoices;
Have the ability to perform multiple tasks to manage various accounts, invoices, and payment stages at various stages;
Have an incredible level of efficiency to deal with many accounting problems quickly with minimal distractions.
Bonus Tip: To simplify invoice creation and bill management in the company, use HashMicro's e-Invoicing System. Smooth cash flow by making automatic follow-up payments with the best e-Invoice System!
Career Prospects and Account Officer Salary
For those of you who want to start a career as an AO, here are the career prospects and salaries that you can expect.
Account officer career prospects
Finance is an area of work that has always existed in any business, both small and large. Thus, AO's career opportunities are wide open to all circles. This is one of the promising jobs in Indonesia, as companies need this type of work, primarily financial or banking companies.
Account officer salary
There is no exact nominal amount because each company has different financial capabilities so that the nature of this language is only a benchmark.
The average salary of AO in Singapore is $2,654 per month or $31.848 per year. (Source: Indeed)
However, salary estimates aren't always specific because they go back to the company's policies, work experience, job level, and the minimum wage in your area.
Conclusion

Working as an account officer has excellent opportunities, especially in financial institutions. The risks that AO is responsible for are also very critical because they relate to consumers.
Businesses that require a lot of Account Officer personnel should support them using CRM-Sales Software. HashMicro provides the best sales system integrated with several other modules, namely Accounting System, Inventory Management System, Purchasing System, HRM System, and CRM-Leads System.
All in one solution provides the ease of your business to identify a complete and compelling analysis. Optimize sales of your business products and calculate sales commissions on target. For more, click here.