You can save money on a used car by purchasing a pre-owned vehicle. The retail sale of new and used cars at car dealerships has been increasingly popular in Singapore in the last several years. You'll save time and money by doing business with a dealership when buying or selling a car. For you as a car dealer in Singapore, you can use Hash Manufacturing Software from HashMicro to integrate stock data, which is necessary for accurate automotive and stuff stock information. WIP (Work in Progress) calculations can also be done using Hash Manufacturing Software, which makes it easier and more efficient to do so.
Download: Hash Manufacturing Software Pricing Scheme Calculation
Used cars offer many of the models we wanted in high school we couldn't afford back then. It's crucial to conduct some research before purchasing a secondhand car, as some cars may be less trustworthy than others. HashMicro's Hash Manufacturing system makes it possible for your business as a car dealer in Singapore to meet consumer demands by automating and streamlining employee management. Additionally, Hash Manufacturing System provides you with the best visibility of every part of the product, including machine kiosks, work order-making and manufacturing orders, and the Bill of Material. Download the Hash Manufacturing System price scheme from HashMicro to learn more about this software's pricing structure.
When buying or selling a car, it's important to choose a dealership that fits your needs. Here are some recommendations for finding the right one. We'll go through a seven-car dealer in Singapore in this article!
SGCarTrade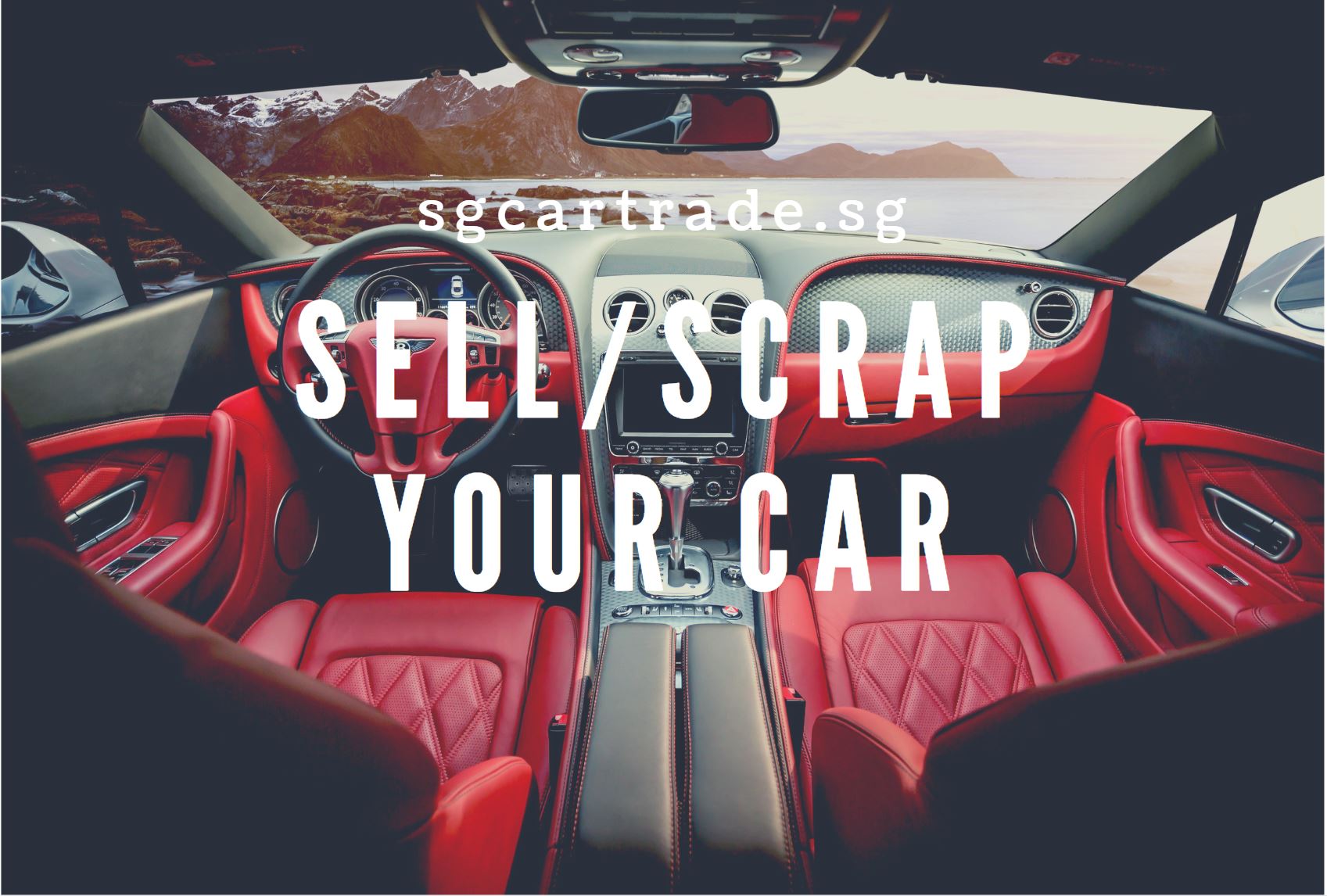 SGCarTrade is one of Singapore's best car dealers, serving a large number of consumers. SGCarTrade offers secondhand car dealers, scrap cars, auto consignments, and car auctions. They aim to simplify car sales and purchases by reducing paperwork and other inconveniences. The company's auto dealers are knowledgeable, making it a trusted source for buying and selling cars in Singapore. SGCarTrade's second perk is that you won't have to pay any more fees once you've sold your car. They will also be honest and transparent with you about the selling price of your car, so you can work together to come up with the best deal for you.
Owning a car dealership necessitates accurate financial reporting. Accounting software from HashMicro may help you keep track of your finances, including your cash flow, journal entries, and balance sheet reconciliation.
Wagon Mate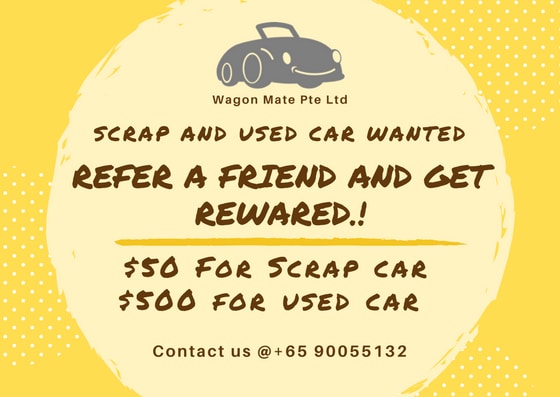 WagonMate, a Singaporean car dealer, was founded in 2014. WagonMate has researched national and worldwide automotive markets by providing "We're sole of Value through our Contribution and Services". Automobile consignment, car plate number sales and purchases, referral programs, code renewal, and auto loans are just some of the many services offered. Customers are happy with WagonMate's speed, reliability, and price. Additionally, WagonMate has partnered with eight major banks and four financing businesses, so that payment security is assured for car lending.
Speedo Motoring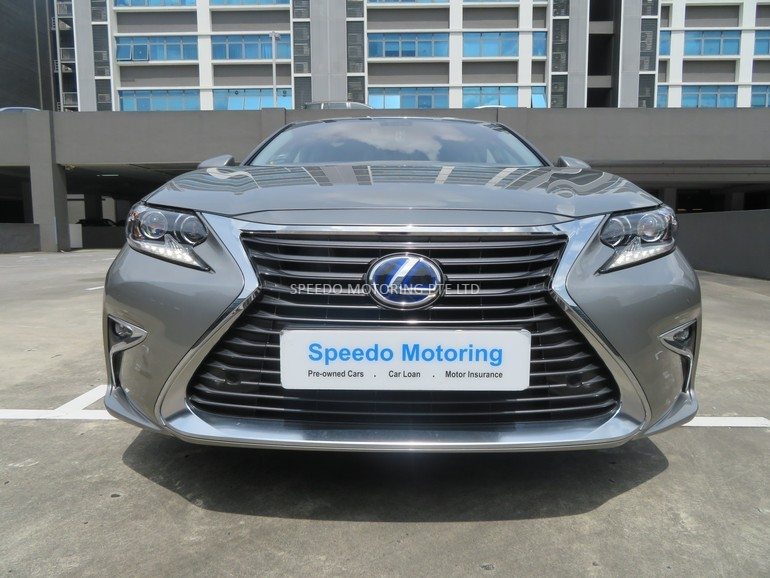 In 2004, a modest pre-owned car dealership in Singapore called Speedo Motoring was founded. Speedo Motoring began as a pre-owned car trading company but also offers new imports, fleet management, floor stocking, insurance, and vehicle re-registration. The company aims to provide the best new or used car buying experience in Singapore. Speedo Motoring's unique selling point is the way it treats its customers, which is why so many people continue to use its services. It's almost impossible for them not to be able to get good credit from their financing companies. To create a thorough automobile watching experience that is available round-the-clock, you should think about integrating their system. This will allow clients to simply access online car viewing from your website.
Also read: The Importance of Car Warehouse that You Need to Know
Direct Cars

Direct Cars is another Singapore car dealer. There are currently over 300 new and used car dealerships working with Direct Cars in Singapore. Customers and sellers can connect through a website provided by this business. As a result, you can deal directly with the seller and obtain the best price for your car. You'll get a competitive quotation in one business day, without paperwork or other impediments. It is much easier to discover the perfect buyer at the best price and to acquire the specs that suit you when you purchase and sell individually. Your signature appears on all subsequent documents, ensuring the transaction's safety.
Download: Hash Manufacturing Software Pricing Scheme Calculation
Republic Auto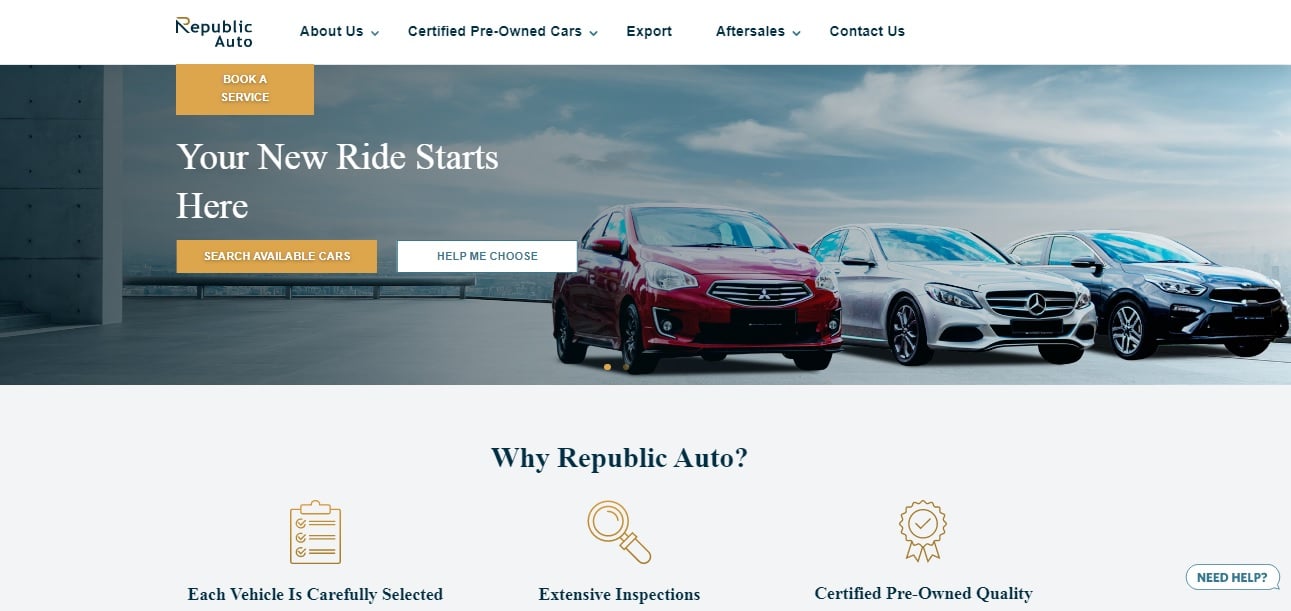 In the year 2000, Republic Auto was established as one of Singapore's largest car dealers. A lot of journey time has already made this company an expert in the pre-owned car market. Offering high-quality pre-owned vehicles is Republic Auto's way of ensuring customer satisfaction. Unlike other car dealerships in Singapore, the pre-owned vehicle must pass a series of tests before it can be put on the market. There are 33 tests in total, with the major focus on the vehicle's age, mileage, previous driving history, and ownership. As a result, vehicles sold by Republic Auto are classified as certified used and therefore suitable for long-term use. Republic Auto's services include a Body and Paint Center, Vehicle Grooming Center, and Service Center.
Your firm needs a reliable car and very well inventory. HashMicro's inventory software may be used to track your stock transfers, estimate inventory needs, and improve your stock management across various locations.
AA Trust Automotive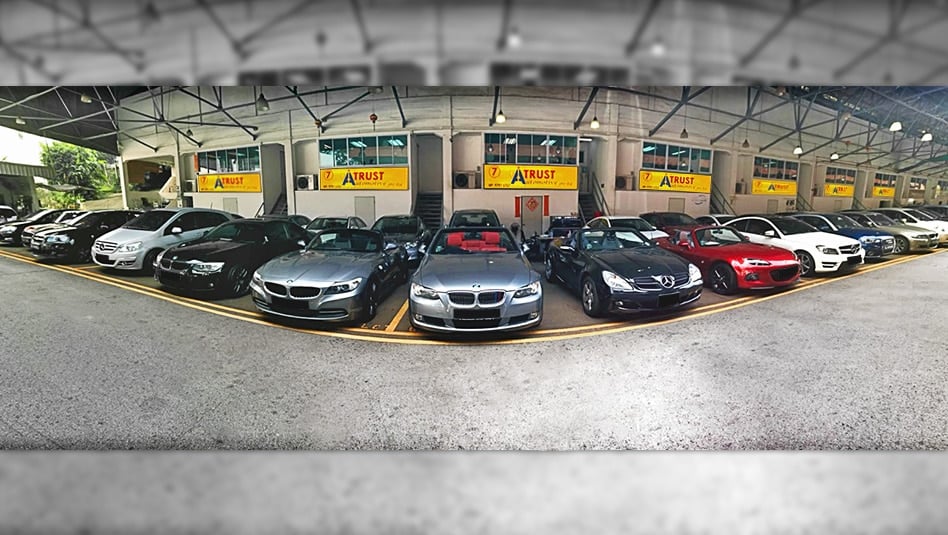 AA Trust Automotive is the next car dealer on the list, having been in business since 2012. This new car dealership is reliable due to its excellent customer satisfaction rate. One of the services this company provides is consignment services, which connects you with a direct buyer or seller as a "trusted & dependable" car dealer. Other media channels include SGCarMart and others. AA Trust Automotive is available on all of these platforms. Consignment schemes allow customers to take on their own insurance coverage. AA Trust Automotive offers used automobile insurance and repair services. The company's major goal is to establish trust with its clients by offering them high-quality vehicles and services that live up to their expectations.
Otua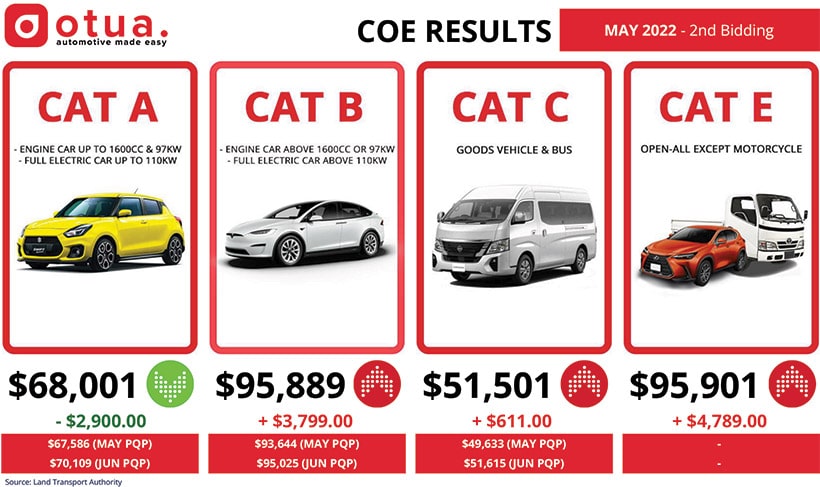 Otua is Singapore's last car dealer recommendation from us. 40 years of automotive, banking and e-commerce experience make Otua a reliable source for buying and selling pre-owned cars. This company has many solutions and a great crew to meet your needs. Because Otua's price is so attractive, you have no reason to second guess your decision to work with this car dealer even if you do make a modest profit. Otua will also cover your deposits up to $5,000, as well as provide you with a voucher package and a vehicle beginning pack. At Otua car dealer, you may also get free consultations regarding your requirements up until you eventually sell or buy the car of your choosing.
Conclusion
Download: Hash Manufacturing Software Pricing Scheme Calculation
Car dealerships are good for business because so many people want to acquire or sell a car quickly. The most crucial consideration is finding a price that both parties can agree on, but you still can't ignore the quality of the car at the dealership. As an owner of a car dealer, you have to monitor the car's quality and accuracy and report on sales. HashMicro's Hash Manufacturing Automation provides a variety of modules that can help you run a car dealer business in Singapore. This software helps with many aspects of manufacturing, including integrating up-to-date data, forecasting demand reports, and quality control and change tracking. HashMicro offers a free demo of this software to help you learn more about it.